Kaitie Keough is one of the nation's toughest world-class cyclocross racers, ranking second only to the indefatigable Katie Compton, another champ you may remember from the Tour of America's Dairyland earlier this year.
According to the Wisconsin Cycling Association's cyclocross Instagram account, if you've got the mettle, you can race against her at the Humboldt Park cyclocross races this Saturday, Sept. 15.
Keough, who hails from Racine, and sports the nickname "the Little Badger," is no stranger to the podium, and recently won the 200-mile endurance gravel race, Dirty Kanza. She is undoubtedly in the area to prepare for the World Cup races in Waterloo and Iowa City later this month.
Humboldt Park offers many races throughout the day for all levels of riders, but if you want to tear up the field with the world-class rider, make sure you sign up for the Cat 1/2/3 race (NOTE: Though it is listed as a Men's race, Women can compete in these races.).
Pre-registration for the Humboldt Park races ends at midnight on Wednesday, Sept. 12, but you can still sign up the day of the race for an additional fee.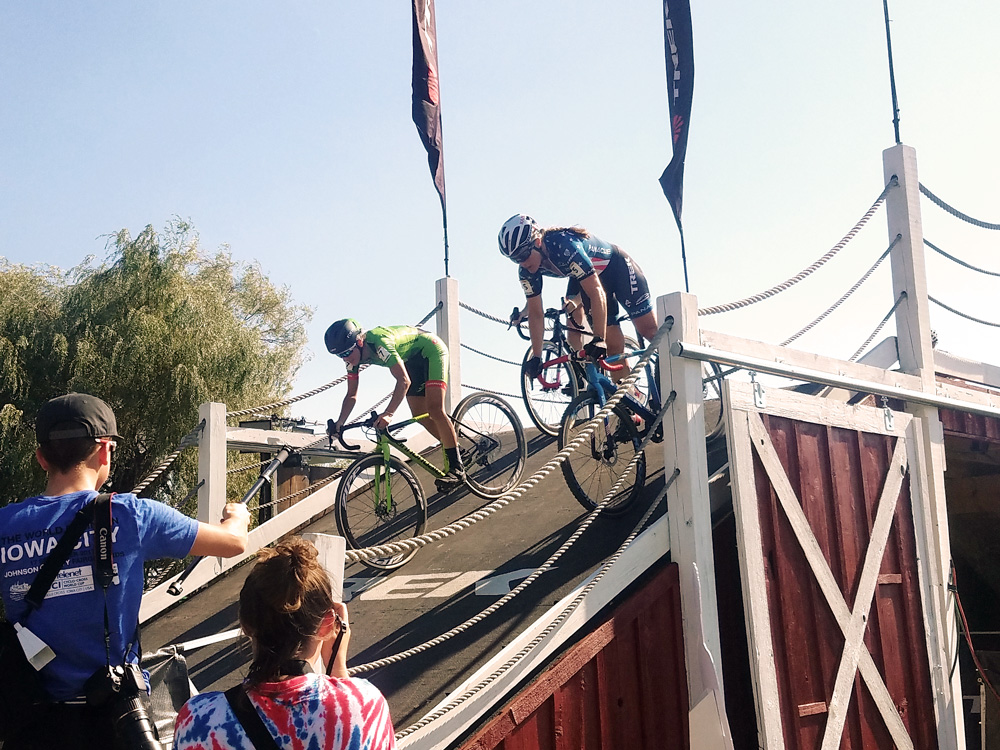 What is cyclocross?
Cyclocross is a form of bicycle racing that sends riders on laps around mostly unpaved terrain and incorporates an assortment of challenges that are meant to test bike handling skills as much as it tests pure strength and speed.
Jason McDowell grew up in central Iowa and moved to Milwaukee in 2000 to attend the Milwaukee Institute of Art and Design.
In 2006 he began working with OnMilwaukee as an advertising designer, but has since taken on a variety of rolls as the Creative Director, tackling all kinds of design problems, from digital to print, advertising to branding, icons to programming.
In 2016 he picked up the 414 Digital Star of the Year award.
Most other times he can be found racing bicycles, playing board games, or petting dogs.