Get ready to soak up more bar articles, imbibable stories and cocktailing content, brought to by Miller Lite. For more of our Bar stories click here!
On the face of it (and in the name of it) Knucklehead Pub & Grub, 100 South Rd., in Eagle, is a Harley-Davidson-themed bar.
It's got vintage bikes, Harley signage, hog memorabilia and vintage photographs galore of customers' family members posing with their bikes. The men's room is housed in a replica of the 1903 birthplace of Harley.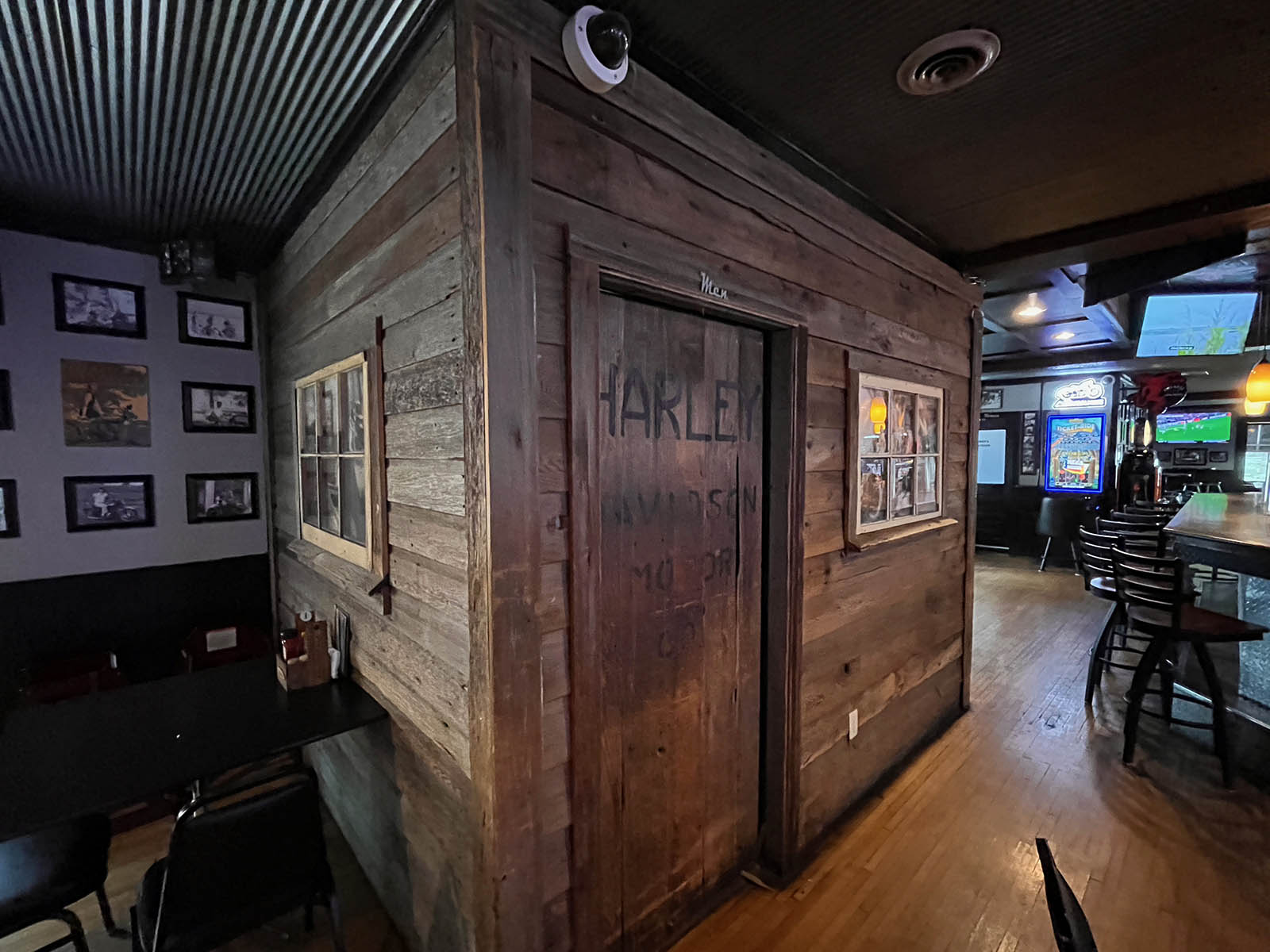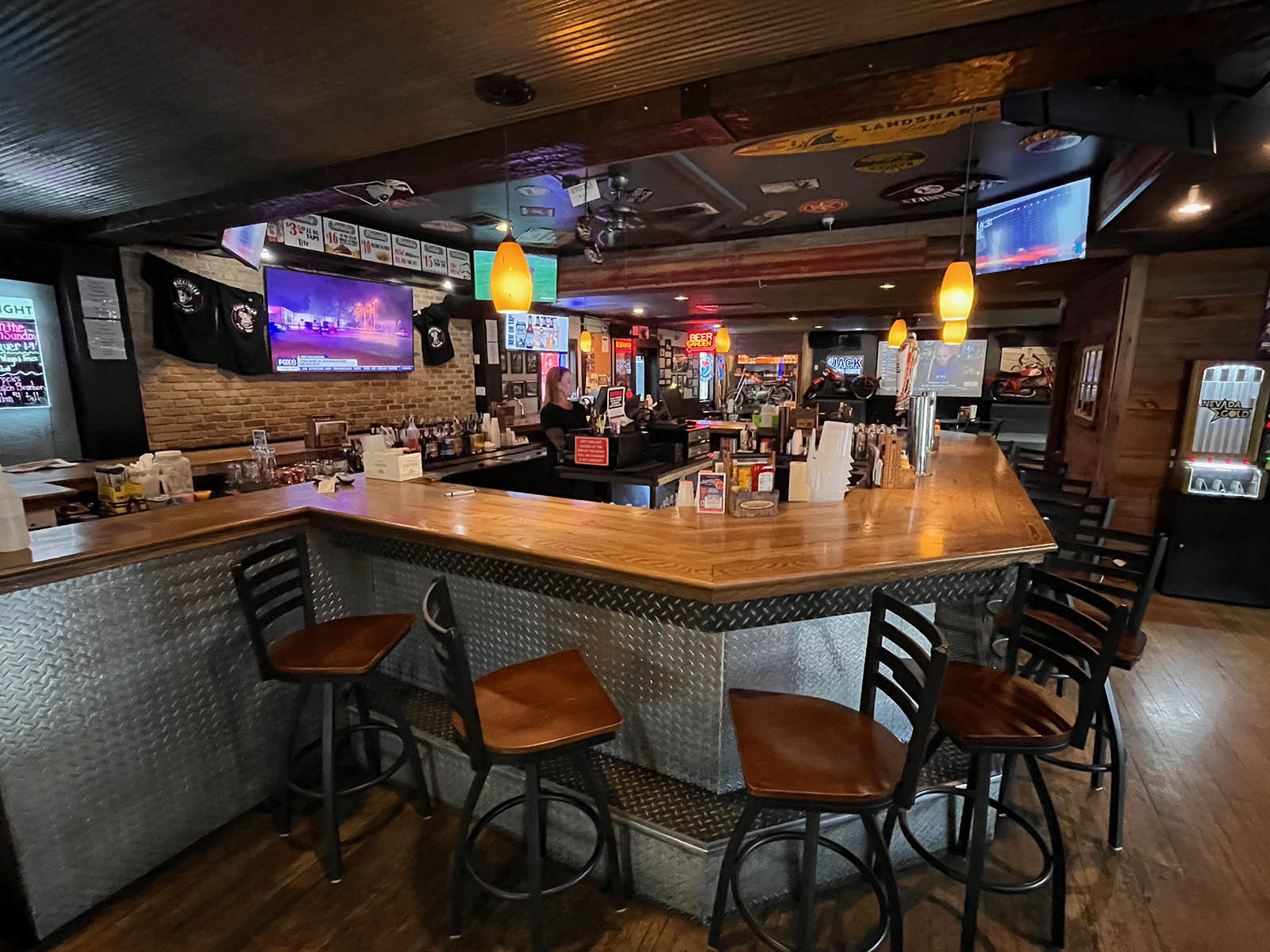 But thanks to the welcoming atmosphere created by owners Melissa and Scott Dooley, and the tavern's location in the heart of a lot of varied action, it's much more than that.
"When we first opened, we had some ideas and names and we wanted to do a biker-themed bar," says Scott, "but we wanted it to be inviting."
"We love bikes," adds Melissa. "I worked for Harley for 17 years, but we didn't want other people to not to feel welcome. We were looking through one of our Harley historical books at home, and we saw 'Knucklehead' and I'm like, 'well, knucklehead is an old motorcycle and I can just tell everybody for the rest of its eternity that I named it after you, Scott'." (Laughs)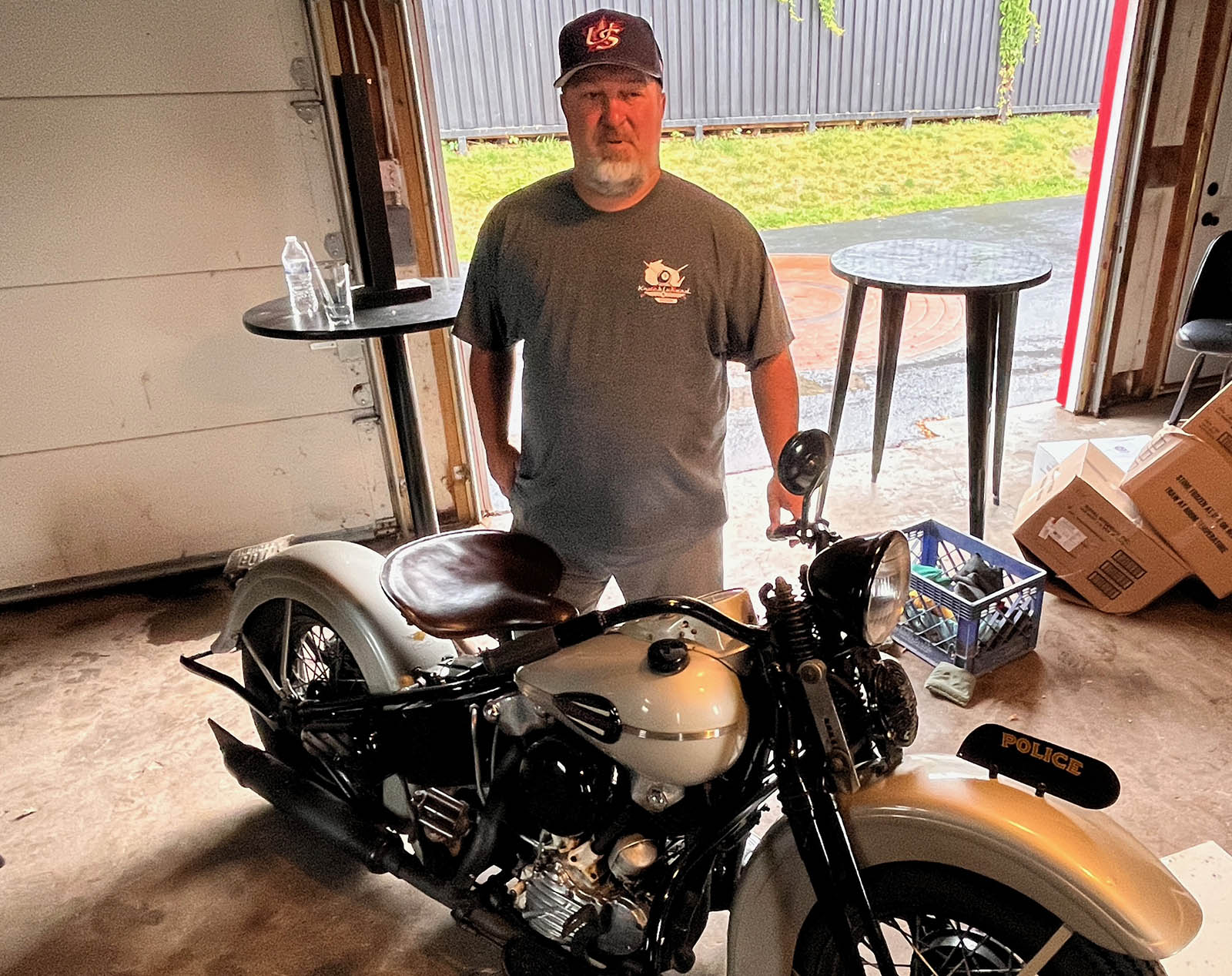 But, Melissa adds, "(this place) is like a melting pot for everybody."
And that's something of an understatement.
There are multiple golf courses nearby, a shooting range, campgrounds and lakes, Old World Wisconsin, and all those folks come in. Eagle is right on the edge of the southern unit of the Kettle Moraine State Forest, which attracts hikers and cyclists and they visit Knucklehead, too.
A slate of live music on the stage in the back room, plus bags, dart and pool leagues are also draws. And, of course, the bikers come by, too.
Then there are the Eagle folks. The ones who, when COVID hit and forced the business to close, lined up outside to help out by buying the bar's stock and carryout food so the Dooleys wouldn't be stuck with it and a lack on income.
"We cried," recalls Melissa. "It was overwhelmingly generous. We wouldn't be where we're at right now if it wasn't for the locals in this community."
But it wasn't always that way. The 1920 building in the heart of Eagle's compact downtown has always been a tavern, and when the Dooleys arrived in 2005 it had been shuttered for two years.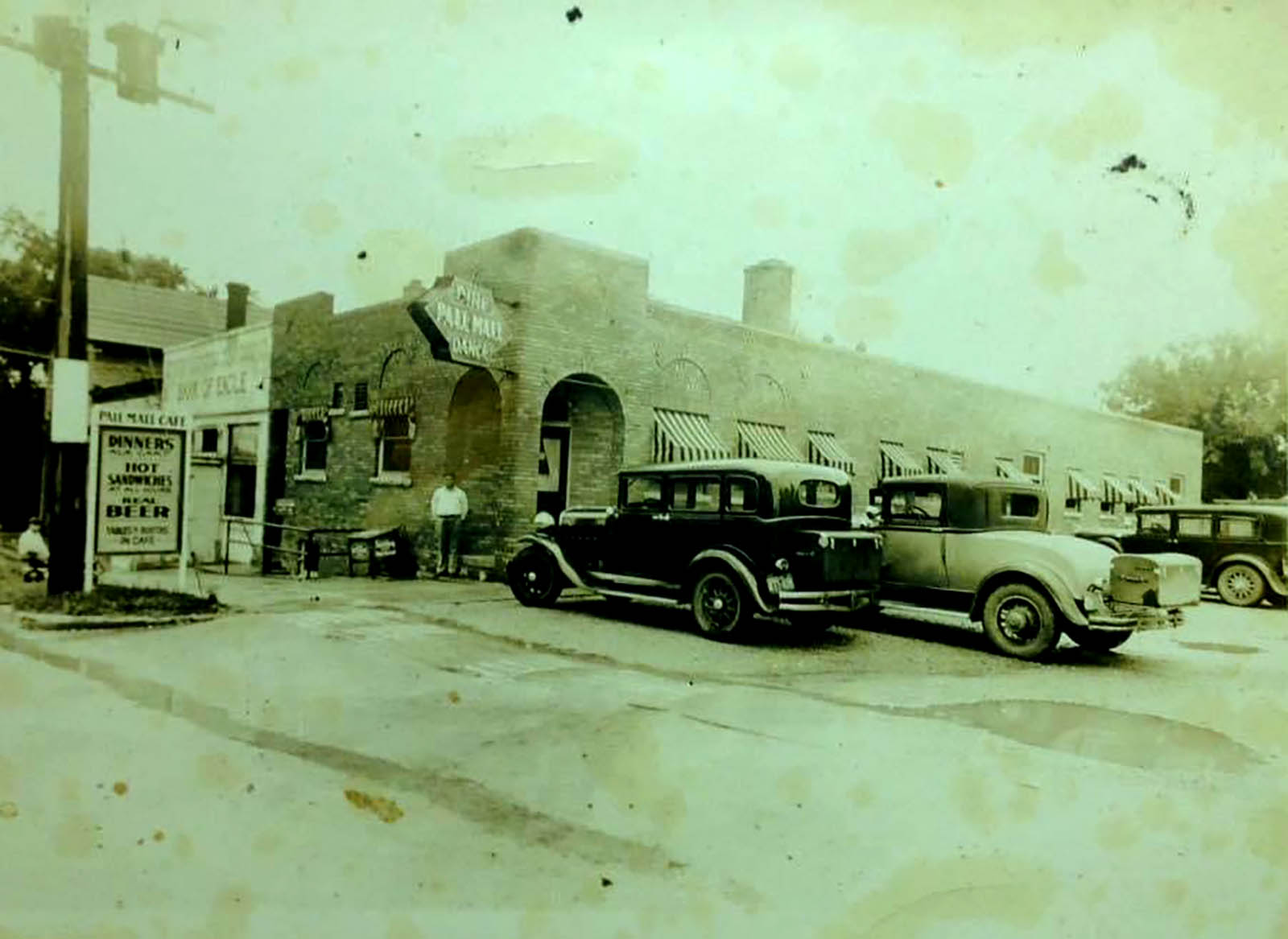 Though they worked hard to clean two-year-old grease out of the kitchen and pull up nasty old carpeting, among much other work, the small town of Eagle was skeptical of the two 29-year-old West Allis folks.
But even on day one, there were hints that the town was willing to give them a try.
"It was like 4 o'clock on a Friday and we literally just turned the lights on," Scott recalls of that first day. "We weren't going to open. We said, 'Let's open and see what happens'."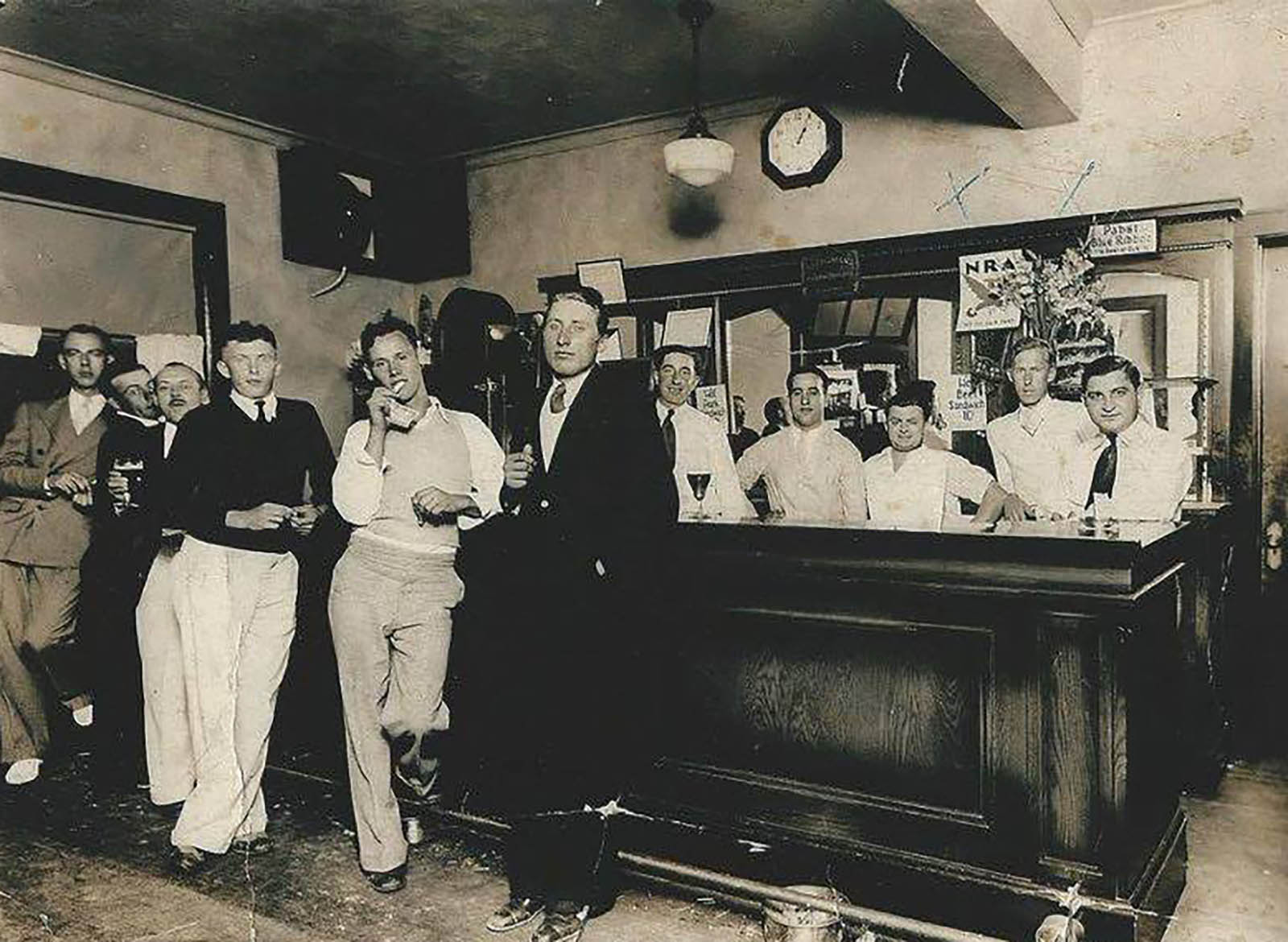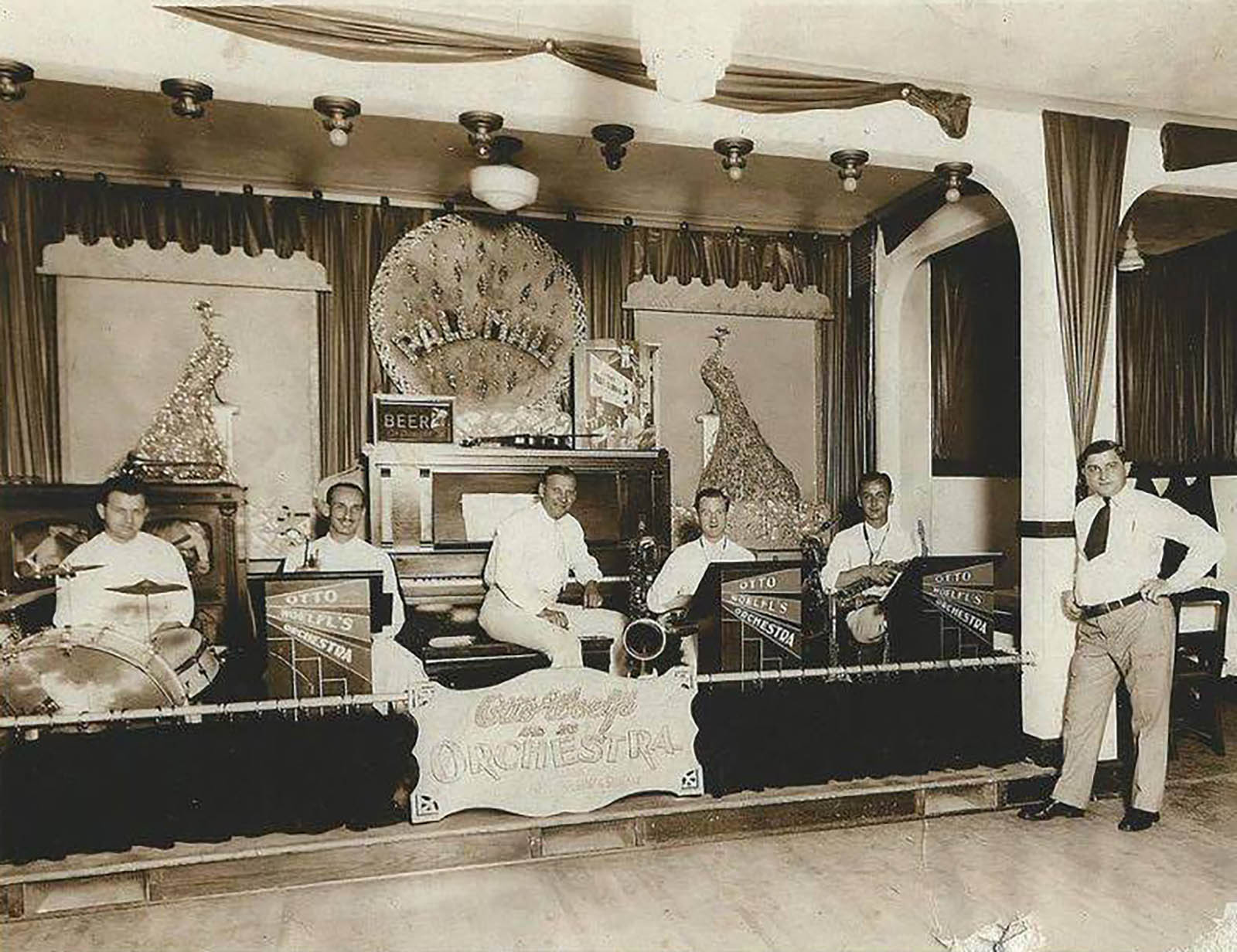 "The bar owners across the street," Melissa continues, "were like, 'they're open, let's shut down and go see.' They closed up their bar to come here. It was really cool."
Four years later, the Dooleys – who had met when they were both bartending at Wendt's in Greenfield and then ran a burger and custard stand on 60th and Burnham for two years – bought a neighboring bar (called Coyote Canyon) and opened Rustix there.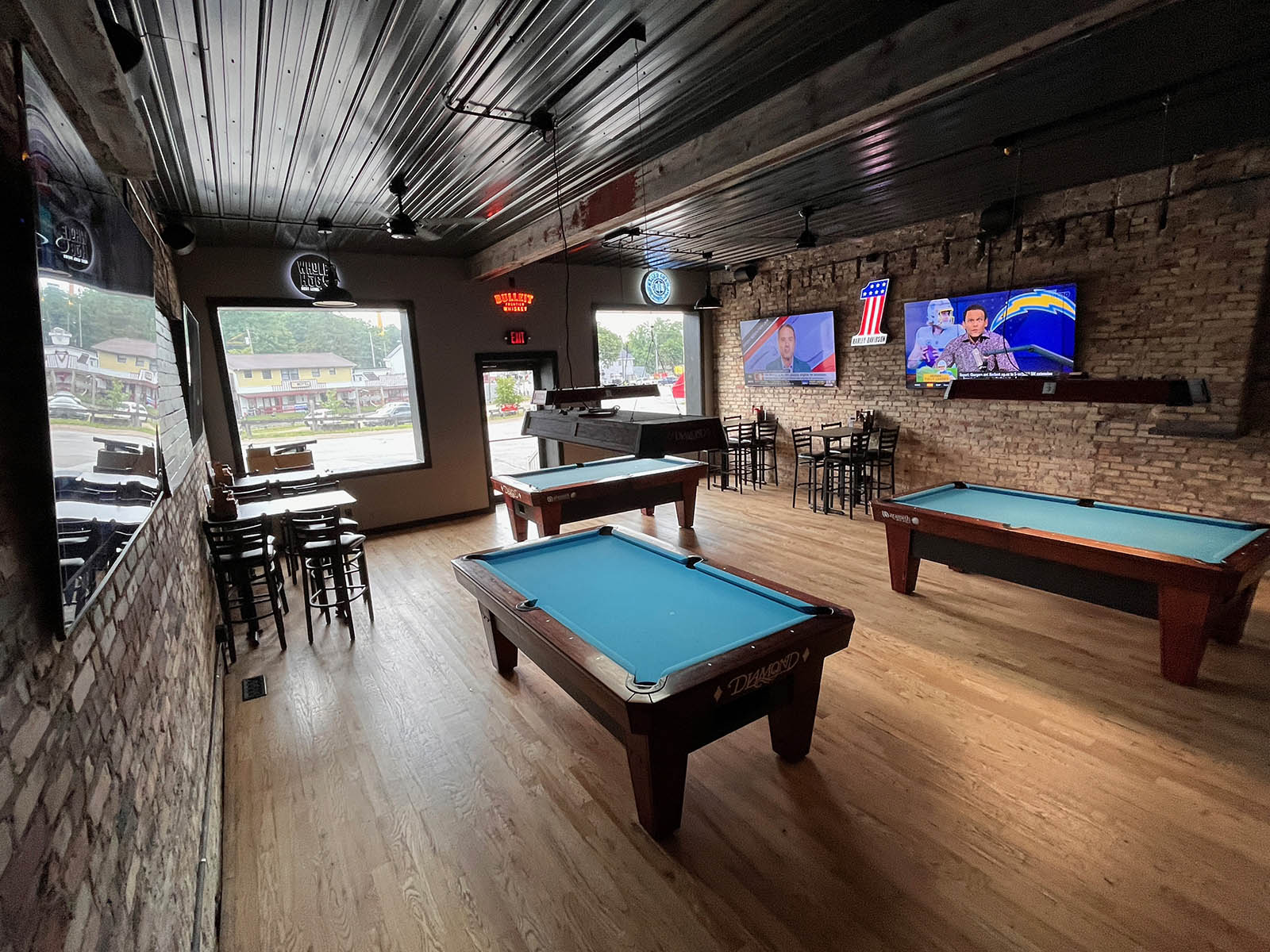 A couple years ago, the Dooleys also bought the former bank building that sits between their two businesses and broke through to create another room for Knucklehead. That involved removing a huge vault and its brick bunker.
Scott Dooley shows me photos of that massive project and says the bank was, over the decades, robbed on numerous occasions, including four times around 1981 by the same culprit who would fly in from out of state, rob the bank and return home.
The Rustix building came with most of the space behind the three buildings and this allowed them to create a large beer garden serving both bars.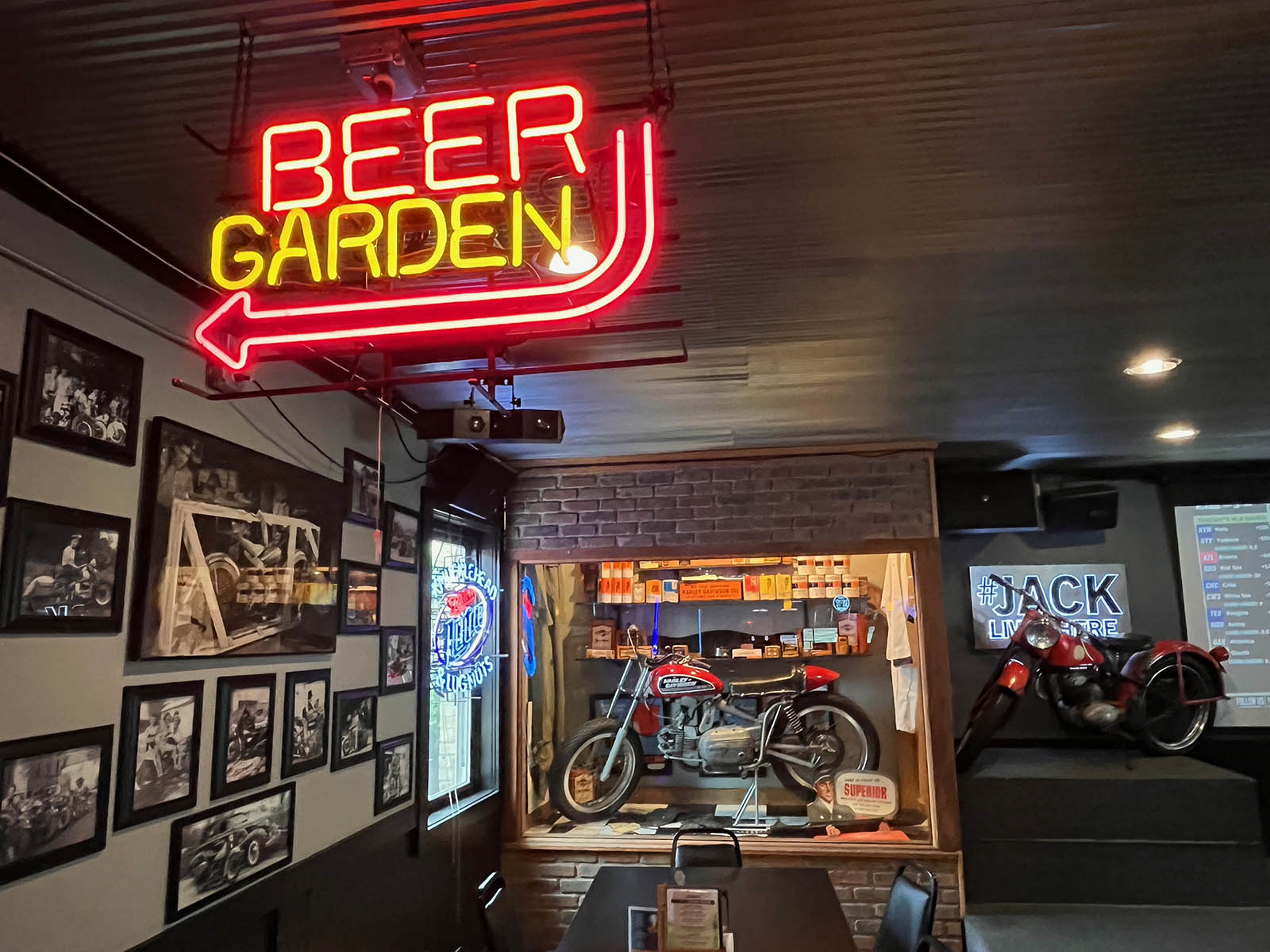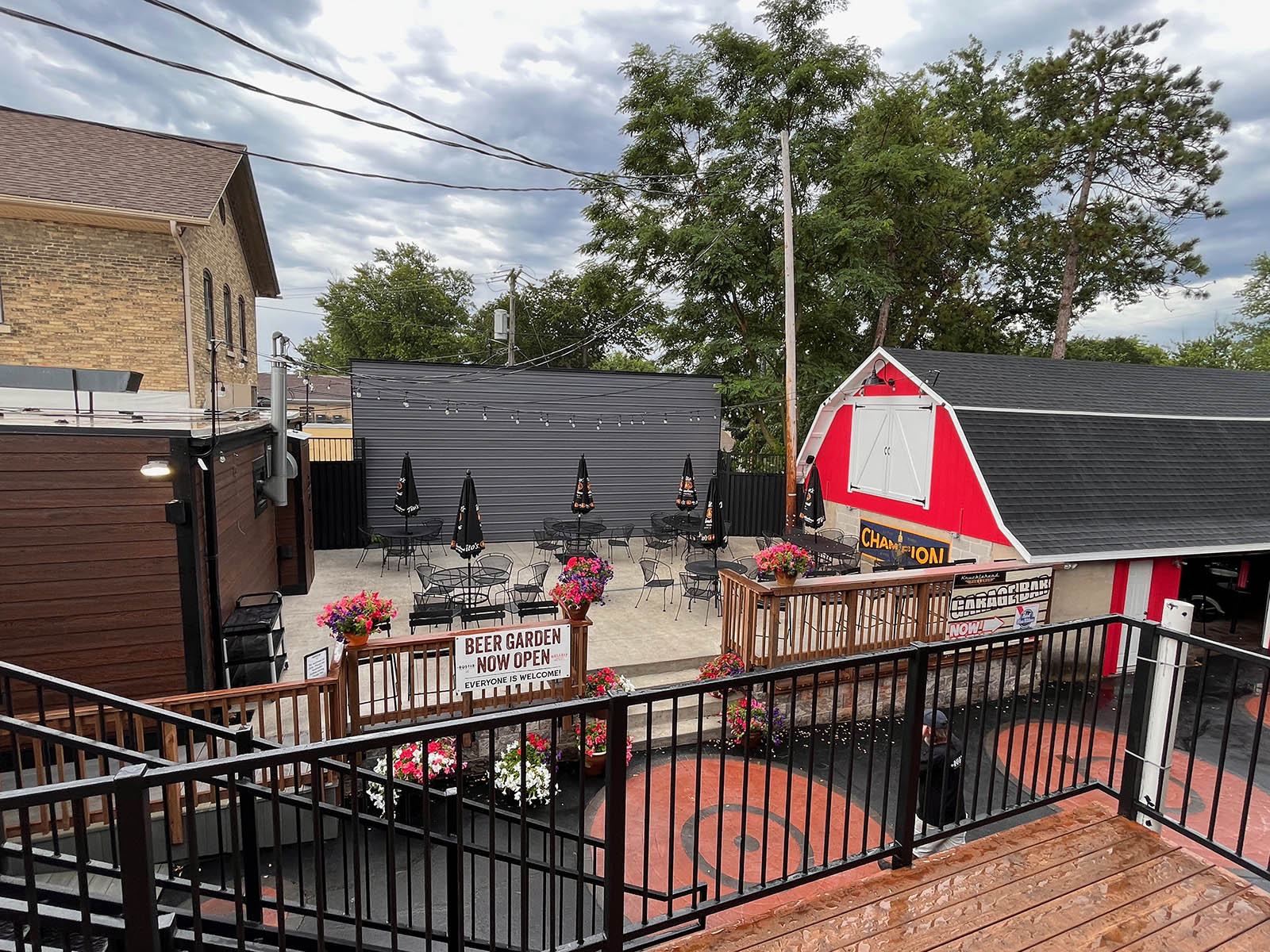 There's an elevated deck outside Knucklehead, with steps leading down to another deck next to an old barn/garage – which houses their 1940s Harley Knucklehead. The hayloft doors swing open, revealing a space where musical performers can play.
Also out back? Hitching posts for horses. No, not decorative or antique ones to conjure a vibe, but actual functioning modern post-and-rail hitching posts.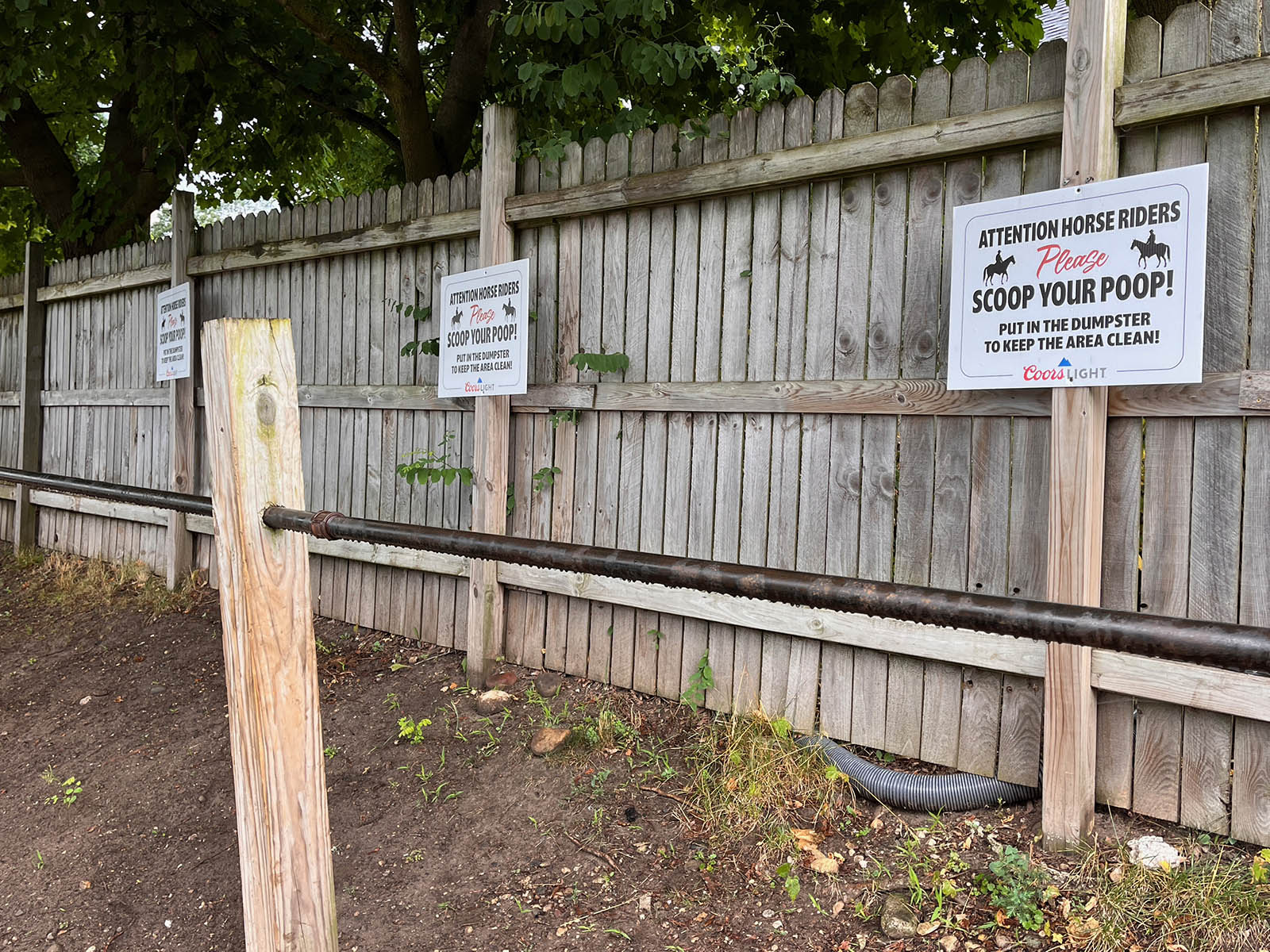 "Yeah, it's different," admits Scott. "Most bars don't have hitching posts, and we have that. There's a (nearby) trail riding business and she brings people in six or seven days a week. They ride for an hour, tie up their horses back there and have lunch and ride an hour back."
"But locals use it too," Melissa explains. "They used to tie up to the stop sign right here (out front) and put a pail of water out there. But it was an issue because the horses would kind of go around in the traffic, so the cops would be like, 'you gotta move your horse.' (laughs) ... We're in a small town."
Knucklehead serves pub food in baskets – wings (from a recipe they were given by Magoo's), burgers, wraps, reubens, etc. – and Rustix serves somewhat more elevated food on plates ... and both do Friday fish fry, which are similar but not exactly the same.
Rustix, which occupies a former meat market, shoe repair shop and gun store, has, as the name implies, a sort of Up North cabin vibe, while Knucklehead has a more classic Wisconsin tavern feel.
Both are popular with families.
There's a nice list of local craft beers on tap at Knucklehead from Raised Grain, MKE Brewing Company, Elkhorn's Duesterbeck's and Lake Geneva's Topsy Turvy, but also national brews like Blue Moon, Miller Lite and a couple Leinenkugel's options, too.
Melissa Dooley says that between the two venues, they employ about 50 people, one of whom is their 14-year-old son Bo, who takes shifts as a dishwasher and is hoping to graduate to cooking, suggesting Knucklehead could remain a family business for a second generation.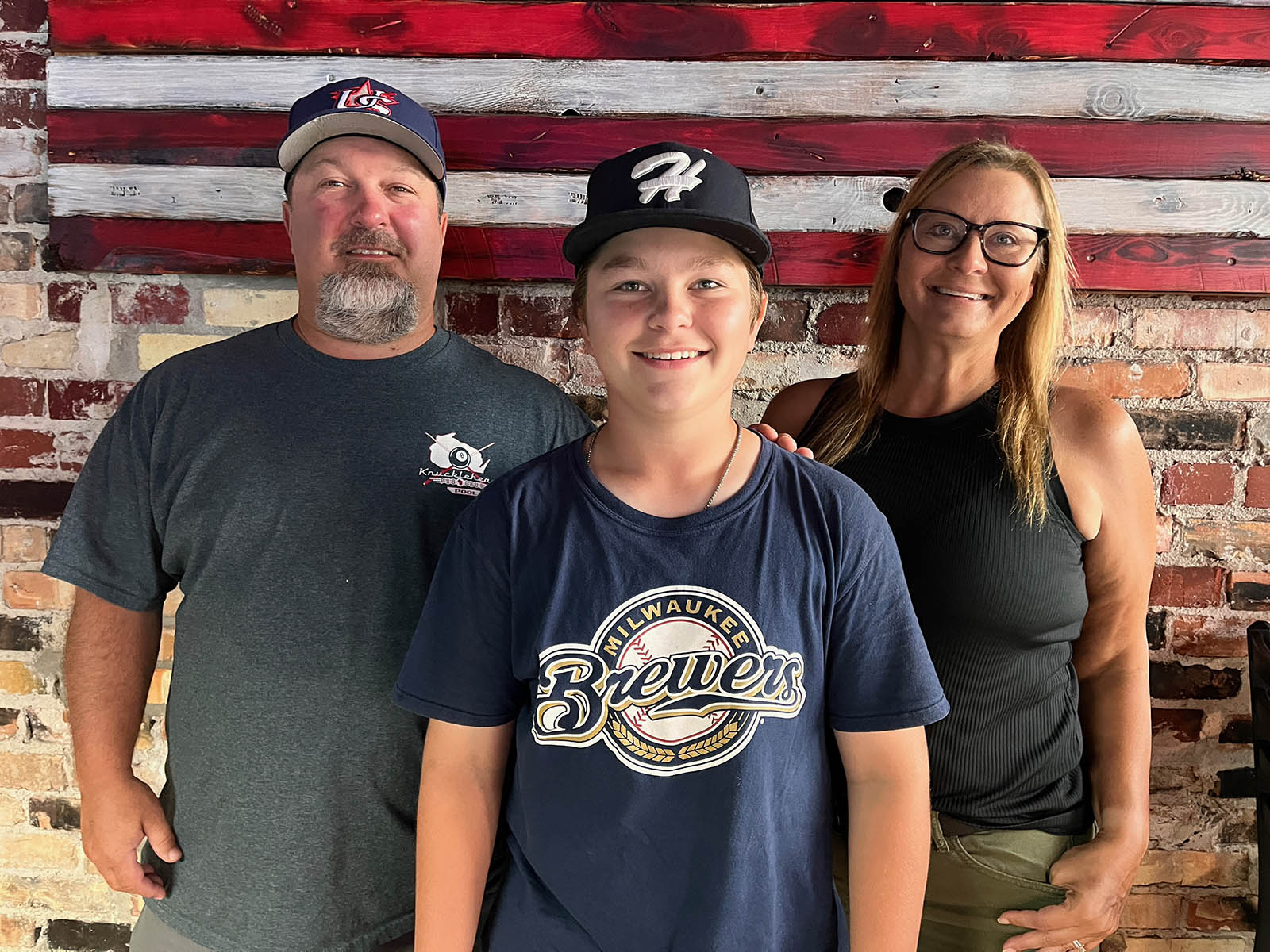 Bo is also a big help at State Fair, where Knuckehead runs a growing business built around tater tots each August.
Nearly a decade ago they bought the old Shakey's Pizza stand at the fair and have expanded it multiple times, including a nearly 2,000-square-foot pavilion addition that's being built right now.
"We started the tater tots because we needed something on a stick," Melissa recalls. "We did Lug Nuts here, which is a tater tot with a slice of jalapeno, wrapped in bacon, deep fried and served with ranch. So we put those on a stick."
They also added regular tots and loaded tots, too.
"They took off, so we just kept adding different types of tots."
Now they do about 13 variants on the fair menu each year, with typically two new ones replacing two less popular ones.
"We sold over 14,000 orders last year," Scott recalls. "We put 'em in a two-pound boat, so 14,000 of those. I have a sign at the fair that says I'm the self-proclaimed tot king." (Laughs)
So what does tot royalty have on offer at this year's State Fair?
They're bringing back the Hawaiian tots with pineapple and Spam from last year, in part because they were just featured on A&E's new "Best in Chow" show highlighting food from state fairs around the country. Episode 1 was filmed last year at the Wisconsin State Fair.
And the new varieties?
"Tot and chips, kind of like fish and chips," Scott explains. "We're beer battering our tater tots, plus malt vinegar or tartar sauce and a lemon wedge. It's the illusion of a fish fry, with no fish.
"And Chicago-style tots with green relish, onions, tomato, sport pepper, celery salt, mustard."
Born in Brooklyn, N.Y., where he lived until he was 17, Bobby received his BA-Mass Communications from UWM in 1989 and has lived in Walker's Point, Bay View, Enderis Park, South Milwaukee and on the East Side.
He has published three non-fiction books in Italy – including one about an event in Milwaukee history, which was published in the U.S. in autumn 2010. Four more books, all about Milwaukee, have been published by The History Press.
With his most recent band, The Yell Leaders, Bobby released four LPs and had a songs featured in episodes of TV's "Party of Five" and "Dawson's Creek," and films in Japan, South America and the U.S. The Yell Leaders were named the best unsigned band in their region by VH-1 as part of its Rock Across America 1998 Tour. Most recently, the band contributed tracks to a UK vinyl/CD tribute to the Redskins and collaborated on a track with Italian novelist Enrico Remmert.
He's produced three installments of the "OMCD" series of local music compilations for OnMilwaukee.com and in 2007 produced a CD of Italian music and poetry.
In 2005, he was awarded the City of Asti's (Italy) Journalism Prize for his work focusing on that area. He has also won awards from the Milwaukee Press Club.
He can be heard weekly on 88Nine Radio Milwaukee talking about his "Urban Spelunking" series of stories.