Before celebrating the season with sparkles and sugarplums and sleighs and twinkles, there is a darker, devilish December holiday to observe and it's called Krampusnacht.
Krampusnacht honors the devil Krampus, a horned creature who's straight outta folklore, in early December. He's the shadow side of Saint Nicholas who punishes and abducts bad children. Krampusnacht is a tradition in many parts of central and eastern European countries and made its way to our parts this century.
In Milwaukee, Krampusnacht will take place on Sunday, Dec. 3 from 3 to 10 p.m. at The Brewery District, 925 W. Juneau Ave.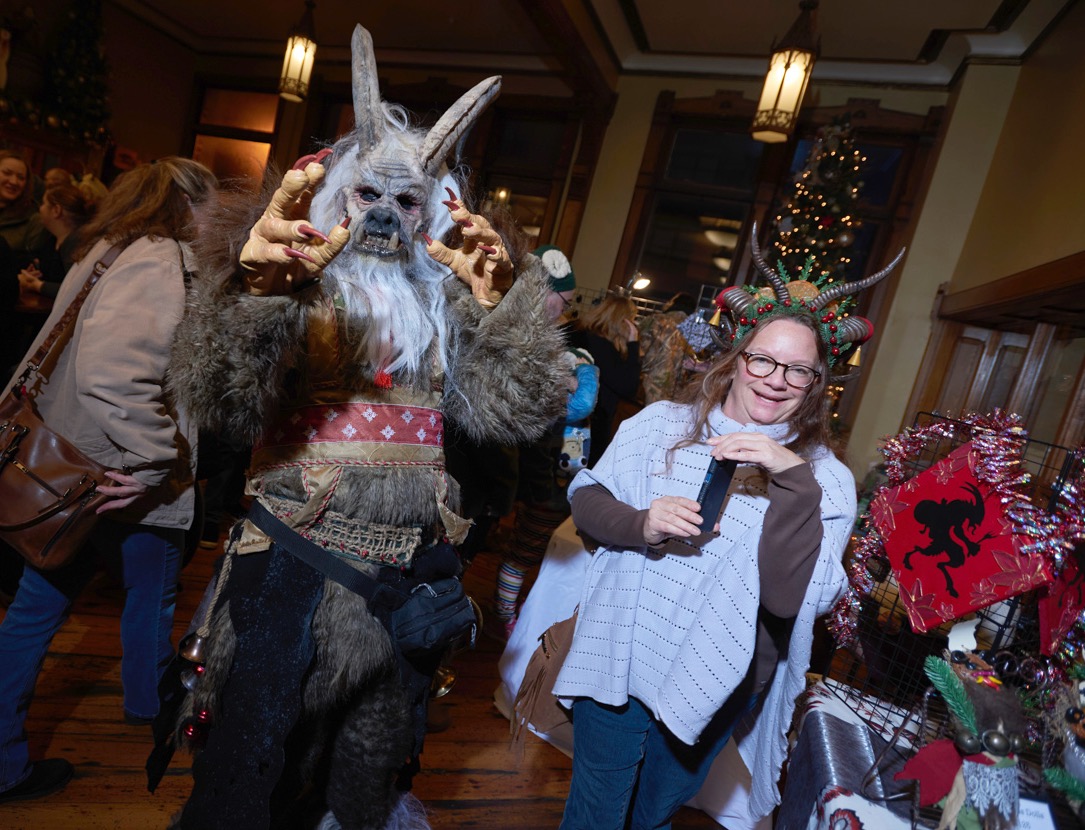 Tea Krulos started the festival in 2017 that includes food and drink, live music, vendors, activities, performance, a parade, kids events, contests, adult crafts, a film screening and much more.
"I think the appeal of the event is that there is so much pressure this time of year to be holly jolly and spend money on gifts," says Krulos. "Krampusnacht is a chance for you to be who you are and just have a fun time. It's a big gathering of strangers, but we're all guests at the same weird party."

Activities: A variety of activities are scheduled at Best Place (Blue Ribbon Hall), Amped, Pilot Project and No Studios – all within the Brewery District.
Kid's Krampus Hour invites kids to make craft projects and visit both Krampus and Saint Nick. It also includes story hours with Al Ridenour, author of "The Krampus and the Old, Dark Christmas," and Chad Lewis who penned "Winter Legends and Lore."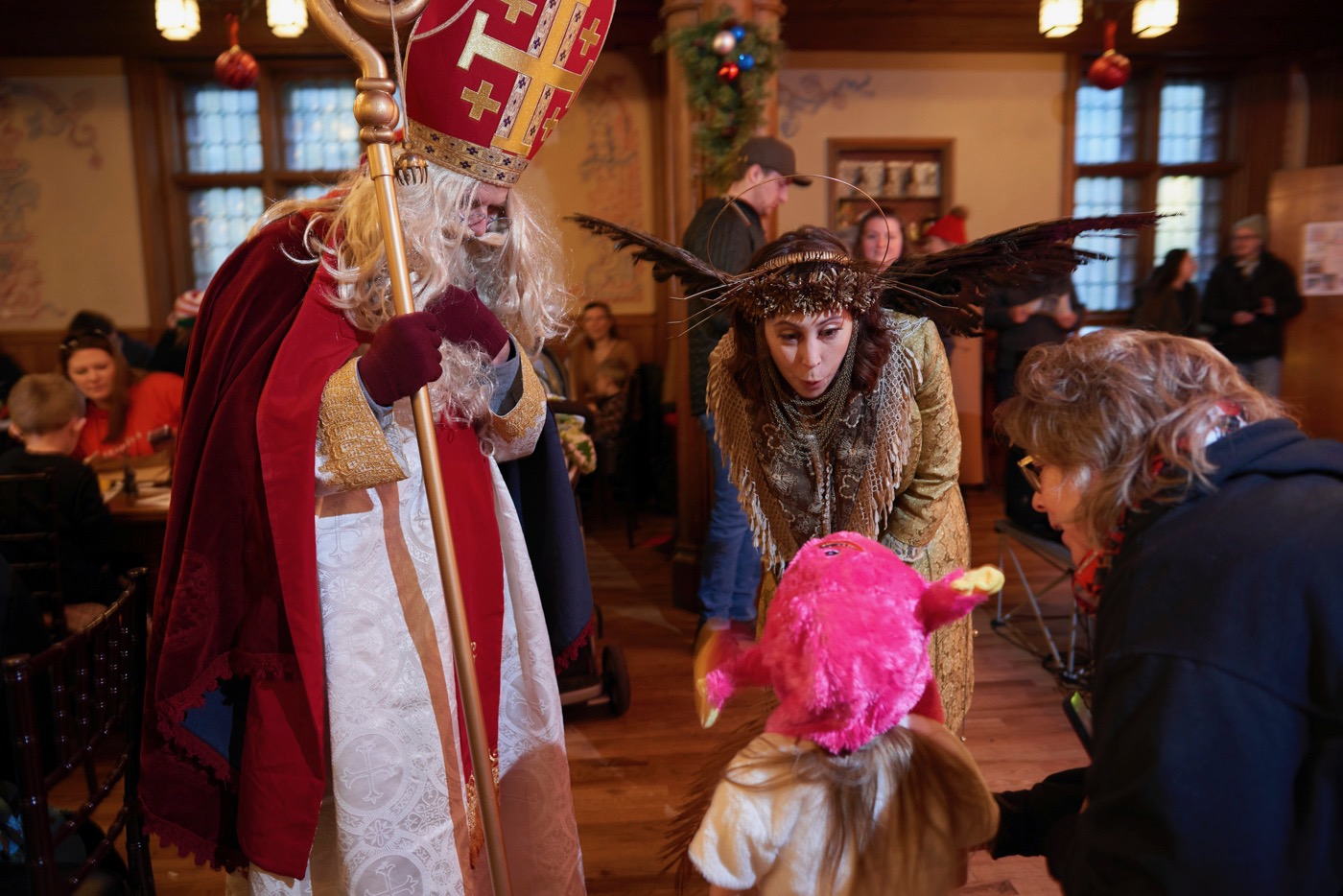 Other activities include a Hodag Calling Contest, the Comedy Roast of Santa Claus, Awkward Nerd Events Trivia, a Krampus Creepy Village miniature building contest, ghost storytelling by Heidi Erickson and Angela Rose, tarot readers, a Krampus photo booth and a screening of "Santa Claus Conquers the Martians" hosted by Dr. Destruction's Crimson Theatre. American Ghost Walks is also leading 45 minute bus tours during the event. Here is the full schedule: https://milwaukeekrampusnacht.com/schedule/

Vendors: Krampusnacht will host more than 50 vendors located in three areas on the Brewery District grounds: Pilot Project, Barley Room and outdoors on 10th Street near the Brewhouse Inn & Suites. Candles, jewelry, soap, prints, books, ornaments, toys, clothing and many unique items will be available.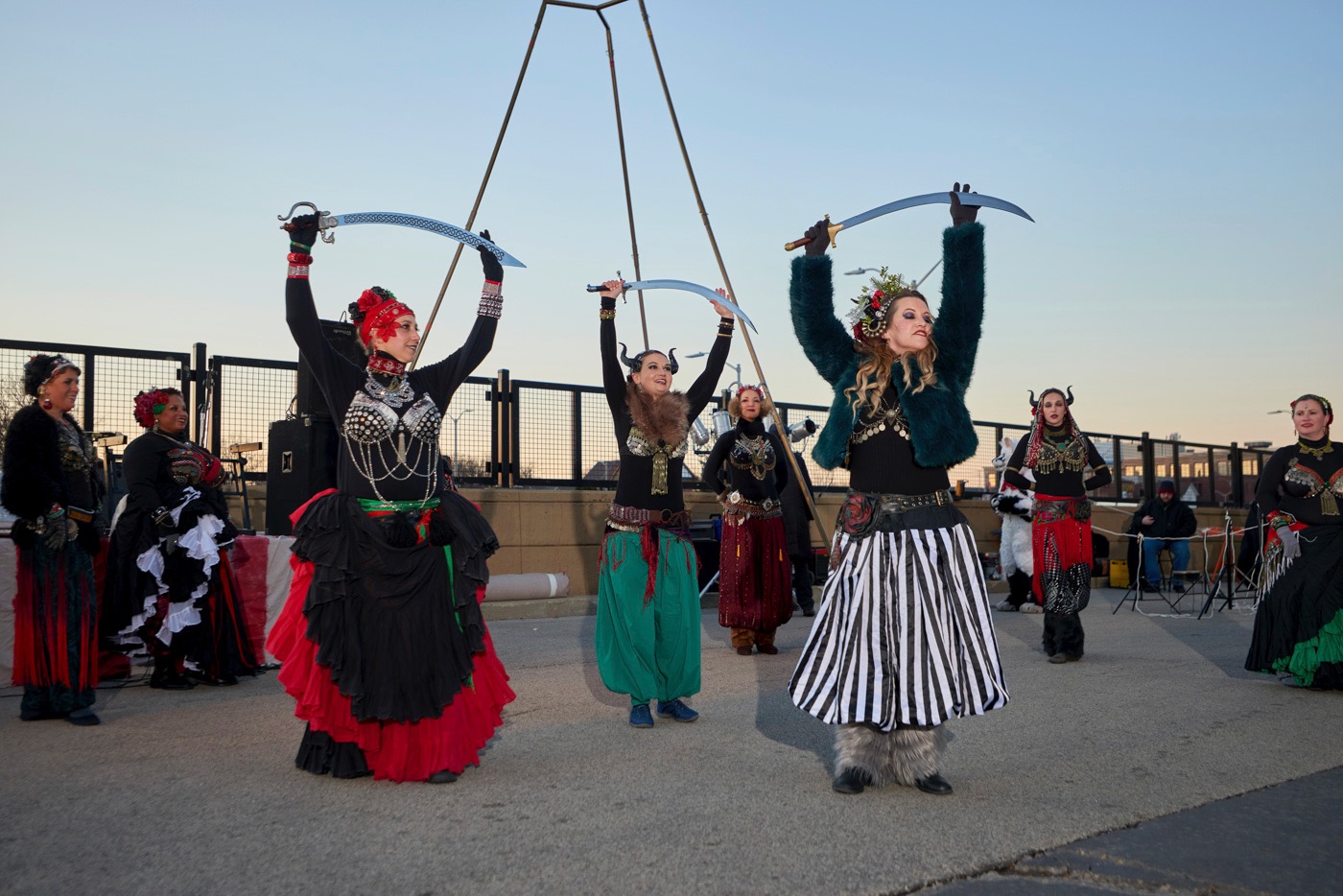 Music: Revelers will find music in a few locations. Best Place's Great Hall will feature Xposed 4heads, The Squeezettes, Bounding Main, Iris Marlowe, Tamarind Belly Dance and The Courtesan & the Cabin Boy. Wendy O' Lynn and Lumpy & Pals will perform in Best Place's King's Courtyard; Goth Barge DJs will spin on the On Tap patio; and No Studios will host performances by Sweet Sheiks and Milwaukee Alpenbläser. Find the full music schedule here: https://milwaukeekrampusnacht.com/schedule/

Food and Drink: This year, Pilot Project is making a special Bière de Krampus available in six-packs, more food and drink will be for sale at the Eleven25 building food court, On Tap, Central Waters Brewing, Amped and from food trucks on 10th Street.

Krampus Parade: The heart of the event is the American Ghost Walks Krampus Parade, which marches down Juneau Ave from 9th to 11th Streets at 7 p.m. sharp. Dozens of costumed Krampus-esque characters and music makers will participate.
"We love seeing how dressing up has been embraced by Krampusnacht attendees. You don't need to be in the parade to be part of the atmosphere. People wear horns, ugly sweaters, steampunk costumes and festive colors. Costumes range from funny to frightening to sexy or a combination of," says Krulos.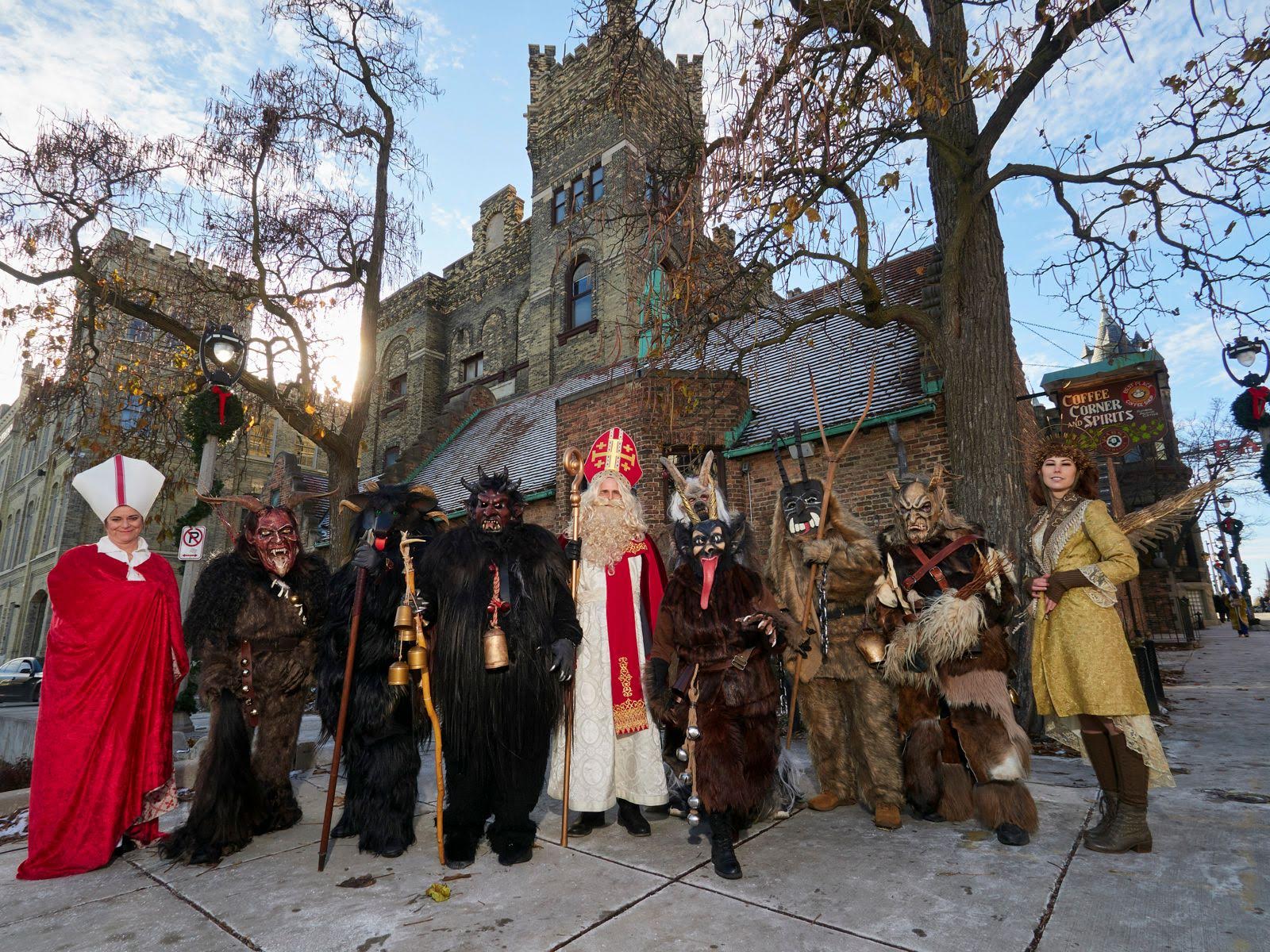 This year's Milwaukee Krampusnacht sponsors include OnMilwaukee, WMSE 91.7FM, American Science & Surplus, American Ghost Walks, The Hodag Store, Awkward Nerd Events and Feral House.
Tickets are available here: https://milwaukeekrampusnacht.com/tickets/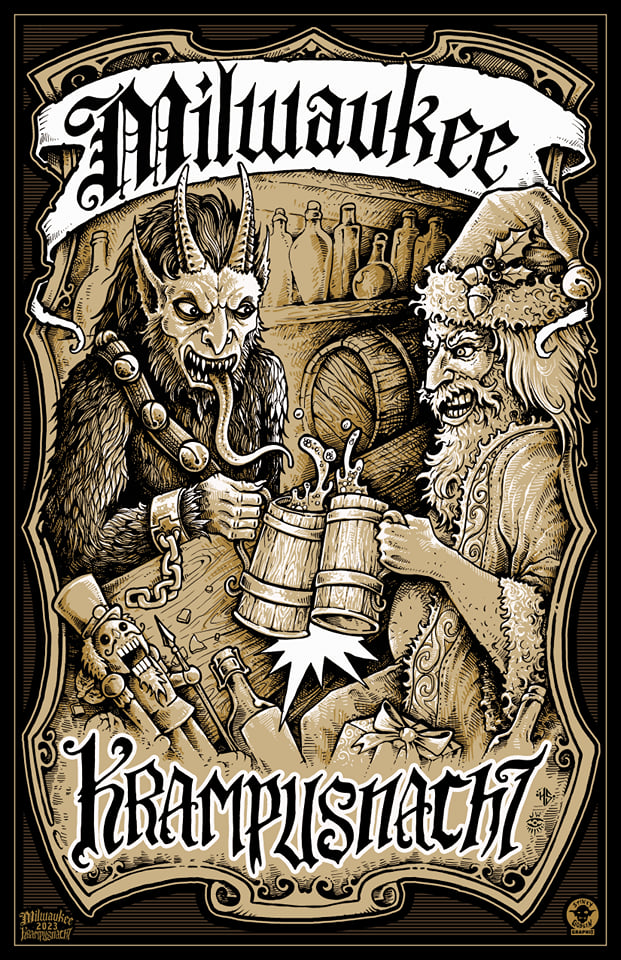 Molly Snyder started writing and publishing her work at the age 10, when her community newspaper printed her poem, "The Unicorn." Since then, she's expanded beyond the subject of mythical creatures and written in many different mediums but, nearest and dearest to her heart, thousands of articles for OnMilwaukee.

Molly is a regular contributor to FOX6 News and numerous radio stations as well as the co-host of "Dandelions: A Podcast For Women." She's received five Milwaukee Press Club Awards, served as the Pfister Narrator and is the Wisconsin State Fair's Celebrity Cream Puff Eating Champion of 2019.