Since the mid-90s, La Fuente, 625 S. 5th St., has been a Mexican dining landmark in the Walker's Point neighborhood.
At one time, the eatery drew massive crowds from many parts of the city, as well as the suburbs, however, with the popularity of "street taco" Mexican restaurants like BelAir, the Tex-Mex menu at La Fuente became less coveted.
In recent years, owner Jose Zarate made changes to his restaurant, from adding new items to the fare such as stuffed mushrooms and wings to, more recently, remodeling the space.
So far, the main room and the room to the north – which is next to the patio with the fountain – have been renovated. The biggest improvement is the removal of the dropped ceiling, which gives the space a much more open feel. It's also nicely decorated for the holidays and offers a very festive vibe.
Zarate says his crew also leveled and replaced the floor with new tile, painted the walls warm hues and added large windows facing the street that can be open in the summertime.
The main bathrooms have also been remodeled and now feature stainless steel stalls.
"We wanted to freshen it up, make it really nice for our customers," says Zarate.
Zarate says he plans to continue remodeling the multi-level space on the south side of the building someday, but he is uncertain when that will happen.
"I have a lot of ideas for the space," he says. "I hope we can finish it sooner rather than later, but it will depend on a few things."
Here are seven photos from a recent visit to La Fuente to check out the remodel and hang out for a snack and Modelo: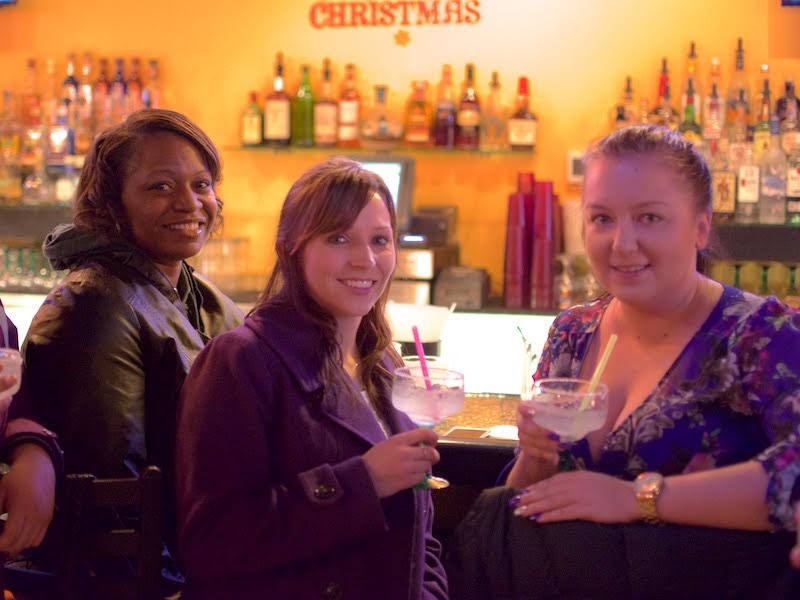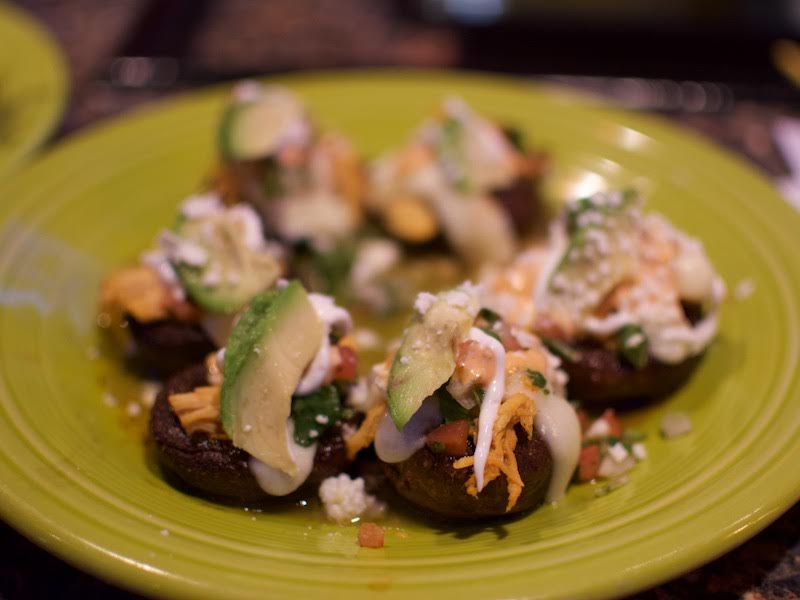 Molly Snyder grew up on Milwaukee's East Side and today, she lives in the Walker's Point neighborhood with her partner and two sons.
As a full time senior writer, editorial manager and self-described experience junkie, Molly has written thousands of articles about Milwaukee (and a few about New Orleans, Detroit, Indianapolis, Boston and various vacation spots in Wisconsin) that range in subject from where to get the best cup of coffee to an in-depth profile on the survivors of the iconic Norman apartment building that burned down in the '90s.
She also once got a colonic just to report on it, but that's enough on that.
Always told she had a "radio voice," Molly found herself as a regular contributor on FM102, 97WMYX and 1130WISN with her childhood radio favorite, Gene Mueller.
Molly's poetry, essays and articles appeared in many publications including USA Today, The Writer, The Sun Magazine and more. She has a collection of poetry, "Topless," and is slowly writing a memoir.
In 2009, Molly won a Milwaukee Press Club Award. She served as the Narrator / writer-in-residence at the Pfister Hotel from 2013-2014. She is also a story slam-winning storyteller who has performed with The Moth, Ex Fabula and Risk!
When she's not writing, interviewing or mom-ing, Molly teaches tarot card classes, gardens, sits in bars drinking Miller products and dreams of being in a punk band again.