To celebrate LeRoy Butler's induction into the NFL Hall of Fame, we're re-running this piece from Oct. 3, 2021.
Like everyone else, Packers legend LeRoy Butler had some time on his hands during the pandemic. He was looking for a new business opportunity, but also one that was performing well during the uncertain economy, and after talking to his friend, former Vikings linebacker Chad Greenway, he settled on an idea: Butler would start a vodka brand.
Even though Butler himself doesn't drink, he knows Packers fans do, so along with Steve Schulz, the pair created Leap Premium Vodka, named after the former safety's Lambeau Leap, which first entered Green Bay lore back in 1993.
"I always did family type stuff," says Butler, who still lives in Milwaukee and remains very active in the community. "But I've never marketed to people who tailgate."
But Butler, who is already a spokesman for several brands and charities, says he wanted a real piece of the action in this venture. "This would be great to put in my portfolio. I said, 'Listen, if I could name it and be part owner, I'm down.'"
While Leap Premium Vodka is Schulz' first foray into distilling, he connected with Butler through Greenway and his brother, Jeff, who owns Gray Duck Vodka in Minnesota. Leap officially jumped into store shelves this January.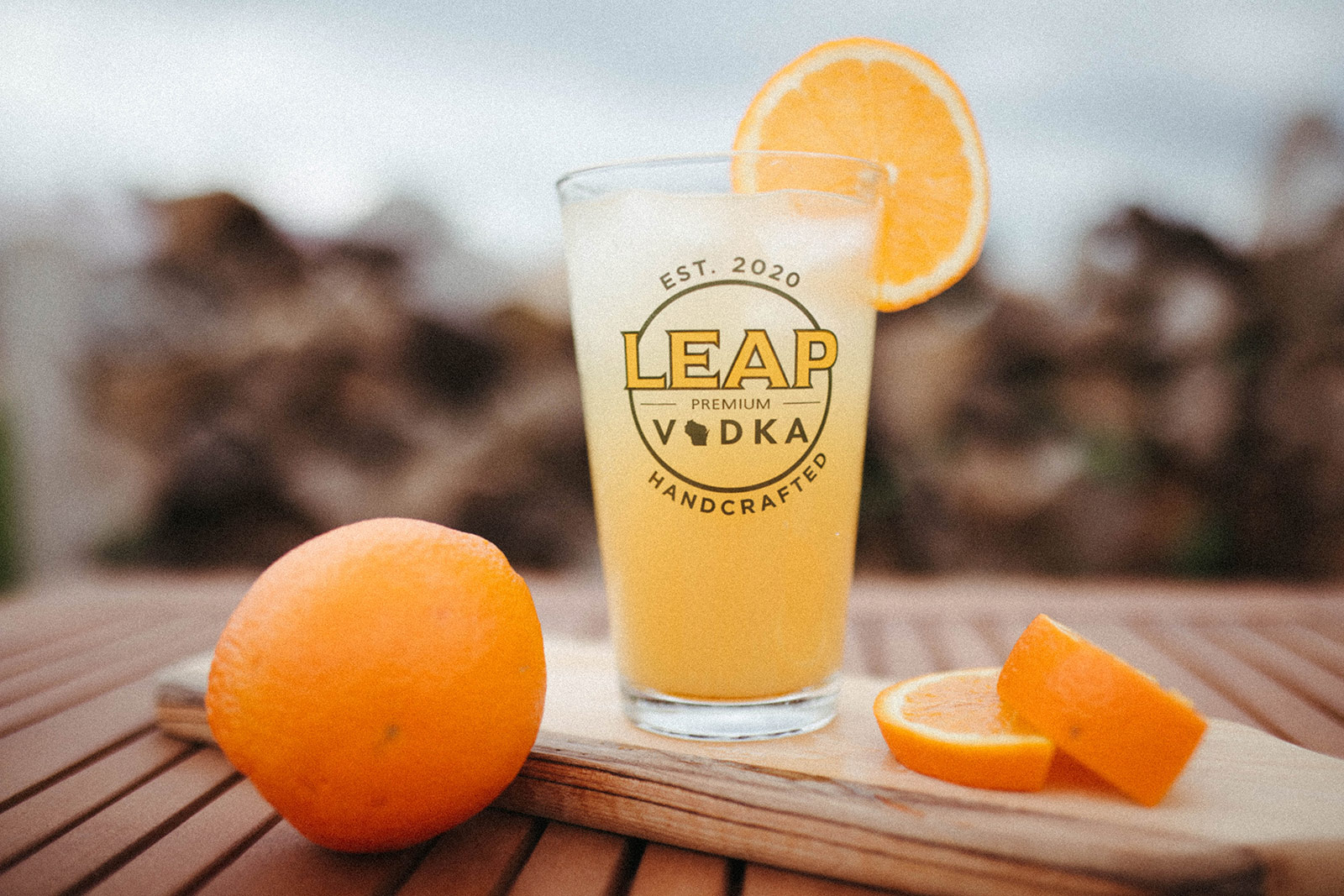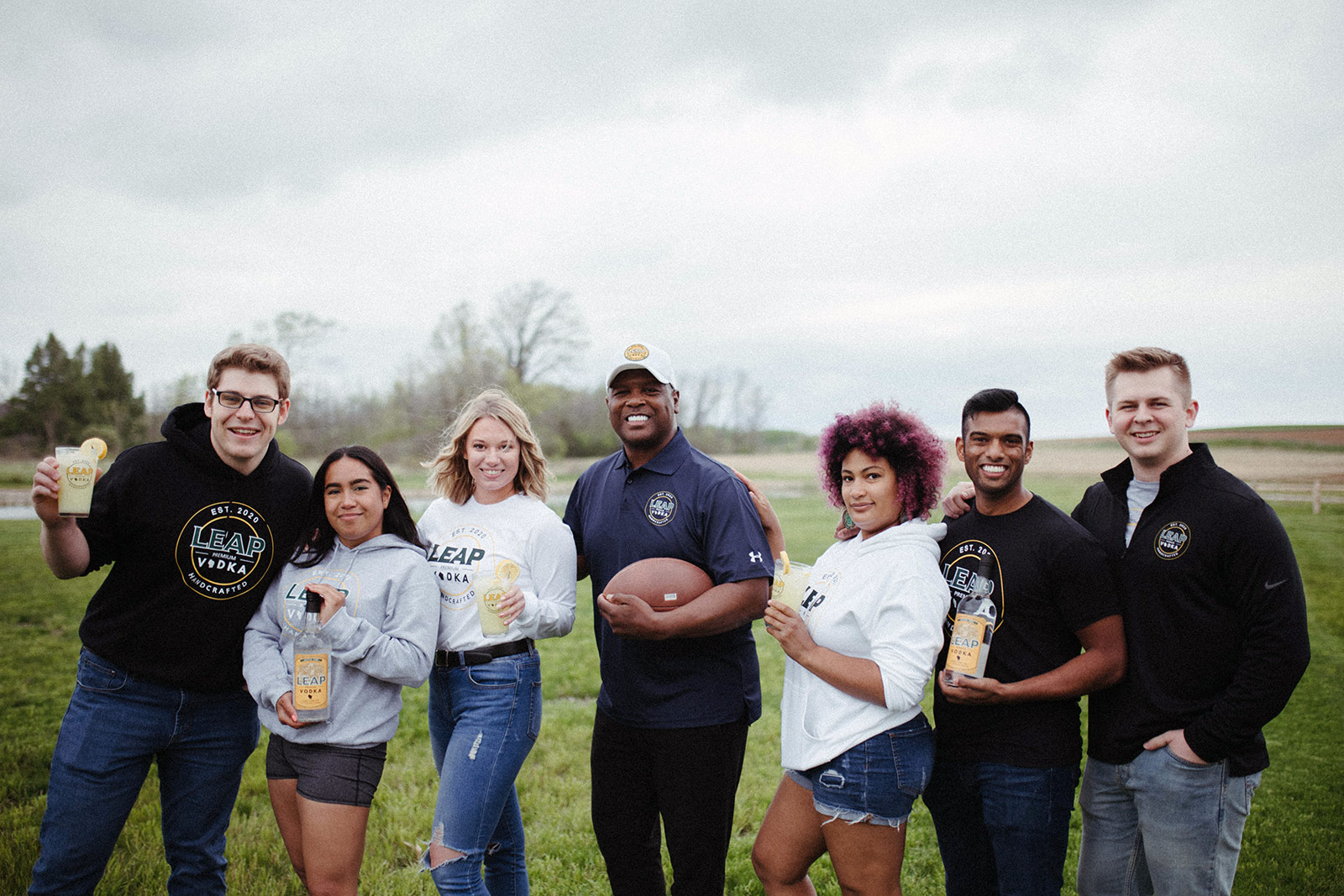 Says Butler, "It's not about me. It's about the people who caught me in the stands. The majority of the fans drink. So why shouldn't I create a great product for them?"
A gold medal winner for excellent flavor at the San Diego International Spirits Competition, Leap Vodka is distilled five times to remove impurities and give it a smooth finish. Schulz says they also use a proprietary filtering process that removes iron ions which gives it a mild flavor that other vodkas cannot match.
And Butler says he has plenty of taste testers to back up his claim that this is excellent vodka. "I asked 50 of my top friends, players, non players, what's important, and I just relayed that, and then we had a lot of tastings to get it just right, and we had a home run and now got to market it to put it out there for everybody to get it."
He also points out that it's important to him as a former Packers player of color to undertake a venture like this. "For an African American to have a business in Wisconsin is a great story, because that's something you may not have seen back in the '60s and '70s," says Butler.
It's also yet another opportunity for Butler to connect with his fans, who he concedes still relate to him and his work ethic with the Packers' glory days of the '90s. Butler played for the green and gold from 1990-2001, was a four-time Pro Bowler and is enshrined in the Green Bay Packers Hall of Fame.
Says Butler, "I think I probably love them equally or more, because I realized without the fans, I'm a nobody. I mean, I couldn't do anything. Because you can have all these accolades and all this stuff, but if the fans don't support you and come see you or buy your jerseys and and support you, it'll be hard to kind of find your niche. But with the Packers fan base – I'm not saying this to sound narcissistic – I know how to treat people. Just be a normal, nice person. God fearing young man, and most good things will happen for you. But I never seem to be a celebrity to people that know me. I'm just LeRoy."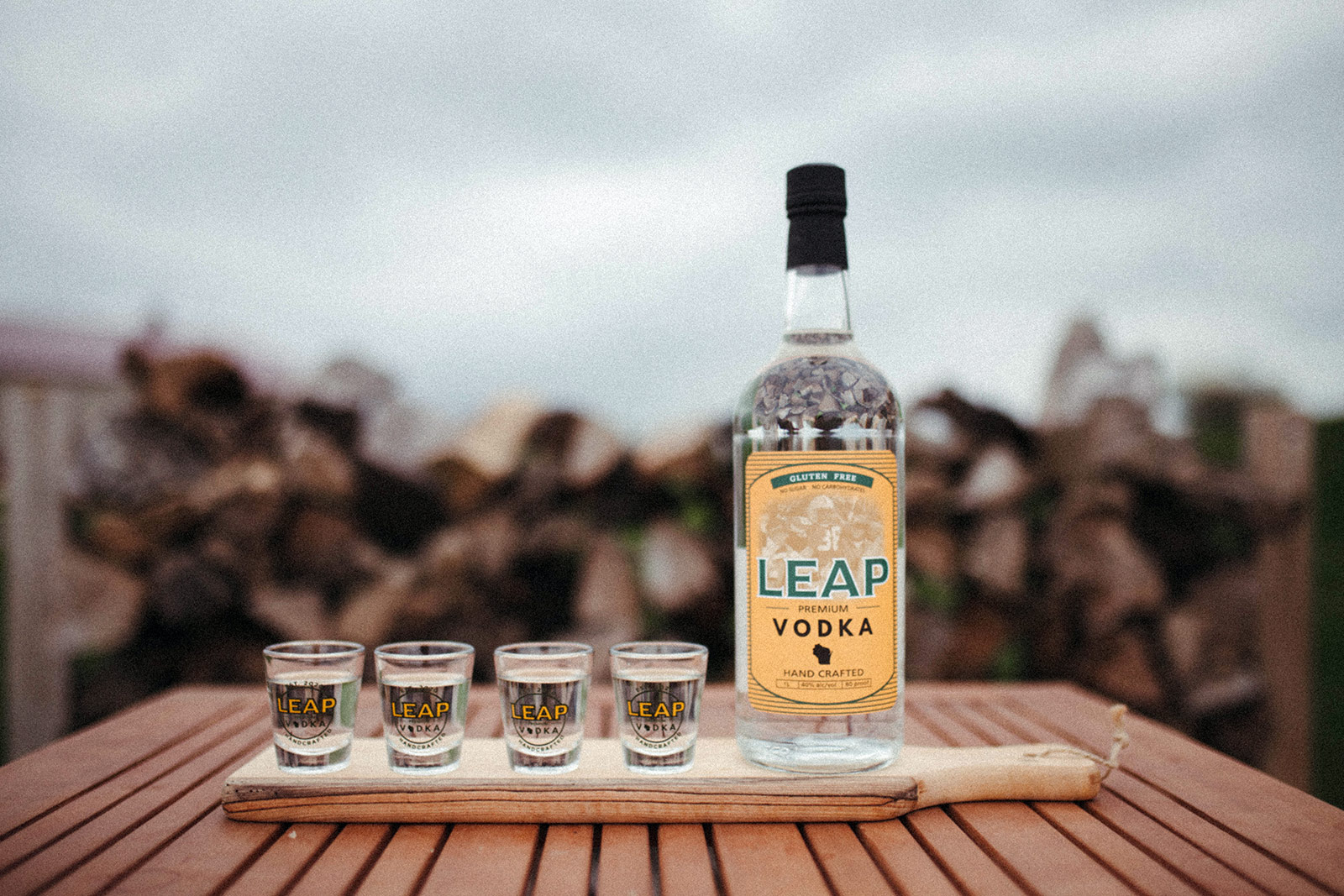 The business also ties into Butler's charitable side. The brand has supported Make-a-Wish, Friends of Autism and SMILES (Therapeutic Horseback Riding).
Butler says his approach to selling Leap Vodka is a grassroots one.
"You can run ads all you want, but people really want to see you. So, we do tastings once a week at Pick 'n Save, and we also do it in selected bars. Bars that carry it have a good chance of getting LeRoy Butler to make an appearance, come in, do a tasting and then we're really upfront about it and we don't apologize: If you taste it, you're going to love it."
When you talk to Butler, all of this sounds like a very natural fit. Whether he's at an autograph signing, on the radio or selling his GameDay brats, it all comes back to a message he wants to deliver to about the ability to achieve.
"The reason why I want to make the Hall of Fame is I want to let kids know, and normal people, too, you can be a Hall of Famer and still be normal," says Butler. "Because I think if I ever make it, I'll be the only Hall of Famer that'll be walking around, at the movies with people, at Pick 'n Save. You can say, just, 'Hey, what's going on?' I mean, I got to let kids know that this stuff is achievable. Otherwise, kids will think, 'Well, I'll never achieve that.' I don't want them to think that."
Bulter says he's sent bottles to his former teammates, but he's still working on Aaron Rodgers.
"I got to get Aaron Rodgers to quit saying he likes tequila, though, and say he likes his former teammate's vodka," he says.
Leap Vodka is sold across Wisconsin at liquor stores and grocery chains like Festival Foods, Metro Market, Pick 'n Save, Piggly Total Wine and Woodman's. It's moderately priced from $18.99-$21.99 for a 1 liter bottle to $26.99-$29.99 for a 1.75 liter bottle, Schulz says.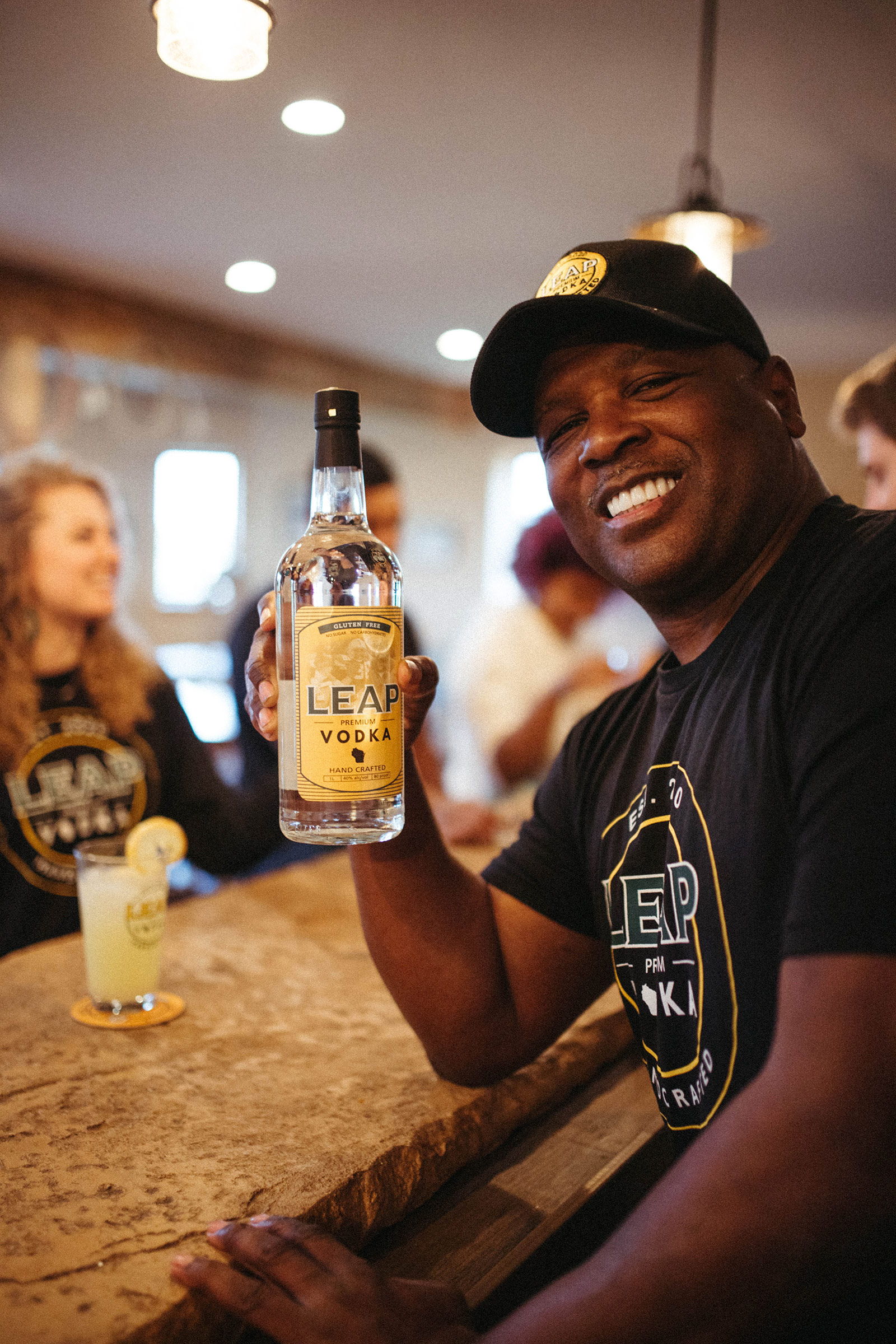 Andy is the president, publisher and founder of OnMilwaukee. He returned to Milwaukee in 1996 after living on the East Coast for nine years, where he wrote for The Dallas Morning News Washington Bureau and worked in the White House Office of Communications. He was also Associate Editor of The GW Hatchet, his college newspaper at The George Washington University.
Before launching OnMilwaukee.com in 1998 at age 23, he worked in public relations for two Milwaukee firms, most of the time daydreaming about starting his own publication.
Hobbies include running when he finds the time, fixing the rust on his '75 MGB, mowing the lawn at his cottage in the Northwoods, and making an annual pilgrimage to Phoenix for Brewers Spring Training.