Lita Ford packed the Uline Warehouse stage for a 5:30 p.m. show, which is saying something for such an early concert.
She may be approaching her 50th year rocking, but you'd never know it once she takes the stage. Supported by long time guitarist Patrick Kennison and drummer Bobby Rock along with new addition bassist Marten Andersson, they all were clearly having a great time entertaining a very excited crowd. Musically, Ford gave each of them multiple chances to shine throughout the show.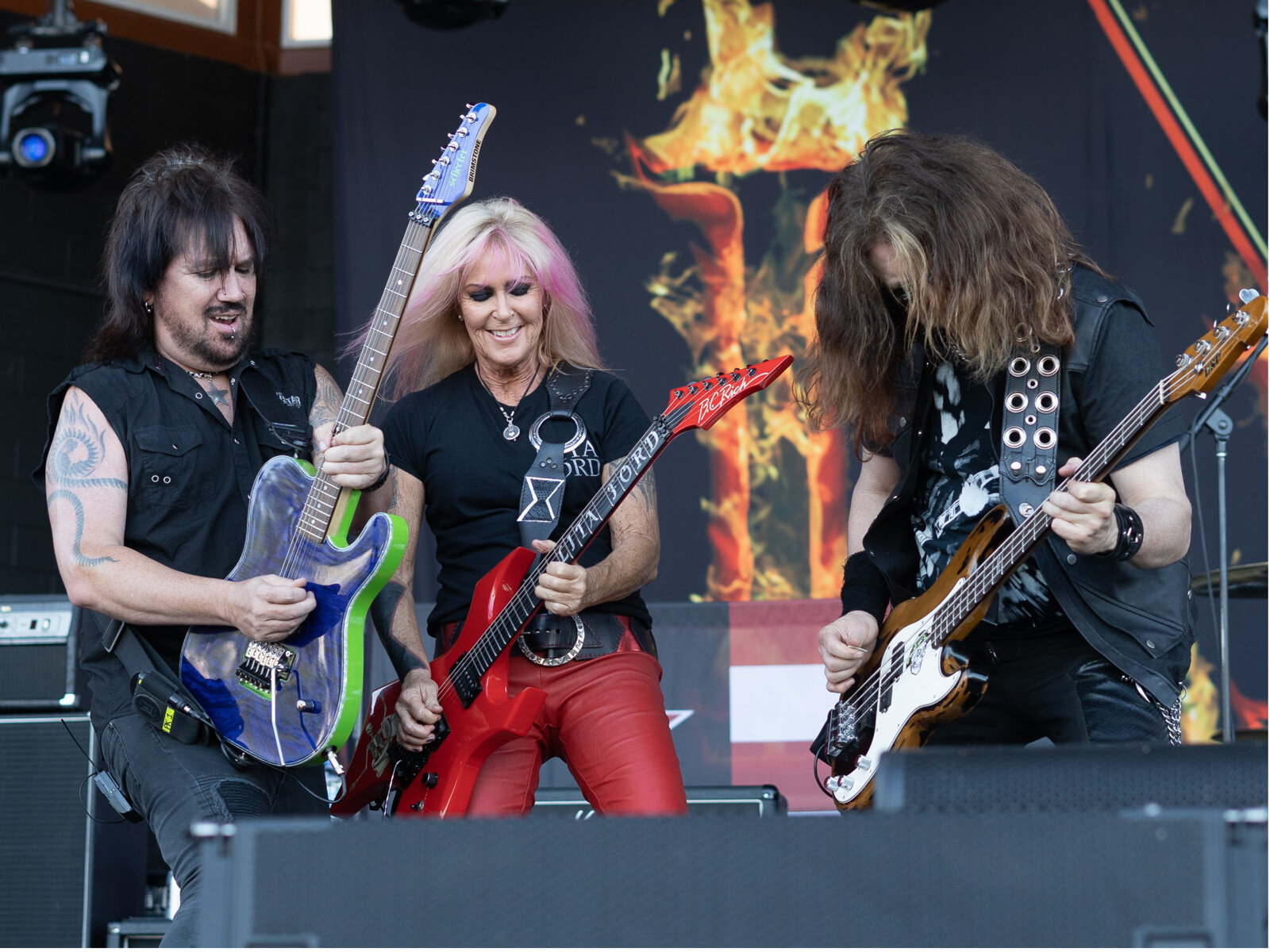 Ford was exceptionally conversational with her fellow musicians and the crowd as the show went on. Between the quips and the off-the-cuff, extended solos, the personal "you gotta be there" feeling that live music conveys was on full display.
It's nice to feel that after such a long Summerfest layoff. On a beautiful Friday afternoon, the aluminum benches rocked and the beer flowed once again to the sounds of drum fill and distortion.
The rapt attention of lifelong fans of one the hardest female rockers ever was palpable. Seeing the faces melt off of the next generation that happened by was priceless. No matter how one found their way to this show, heads were bangin' and fists were pumping throughout.
When Ford went into her rendition of Elton John's "The Bitch is Back," everyone went nuts. Of course, she saved her biggest hits for last – including "Close My Eyes Forever," with guitarist Patrick Kennison singing Ozzy Osbourne's part and the video that everyone remembers, "Kiss Me Deadly."
But perhaps the best moment of the show was when she got back to her roots and absolutely rocked "Cherry Bomb," originally put out by Ford's first band, The Runaways. A lot has changed since that song came out in 1976, but rock and roll is still rock and roll.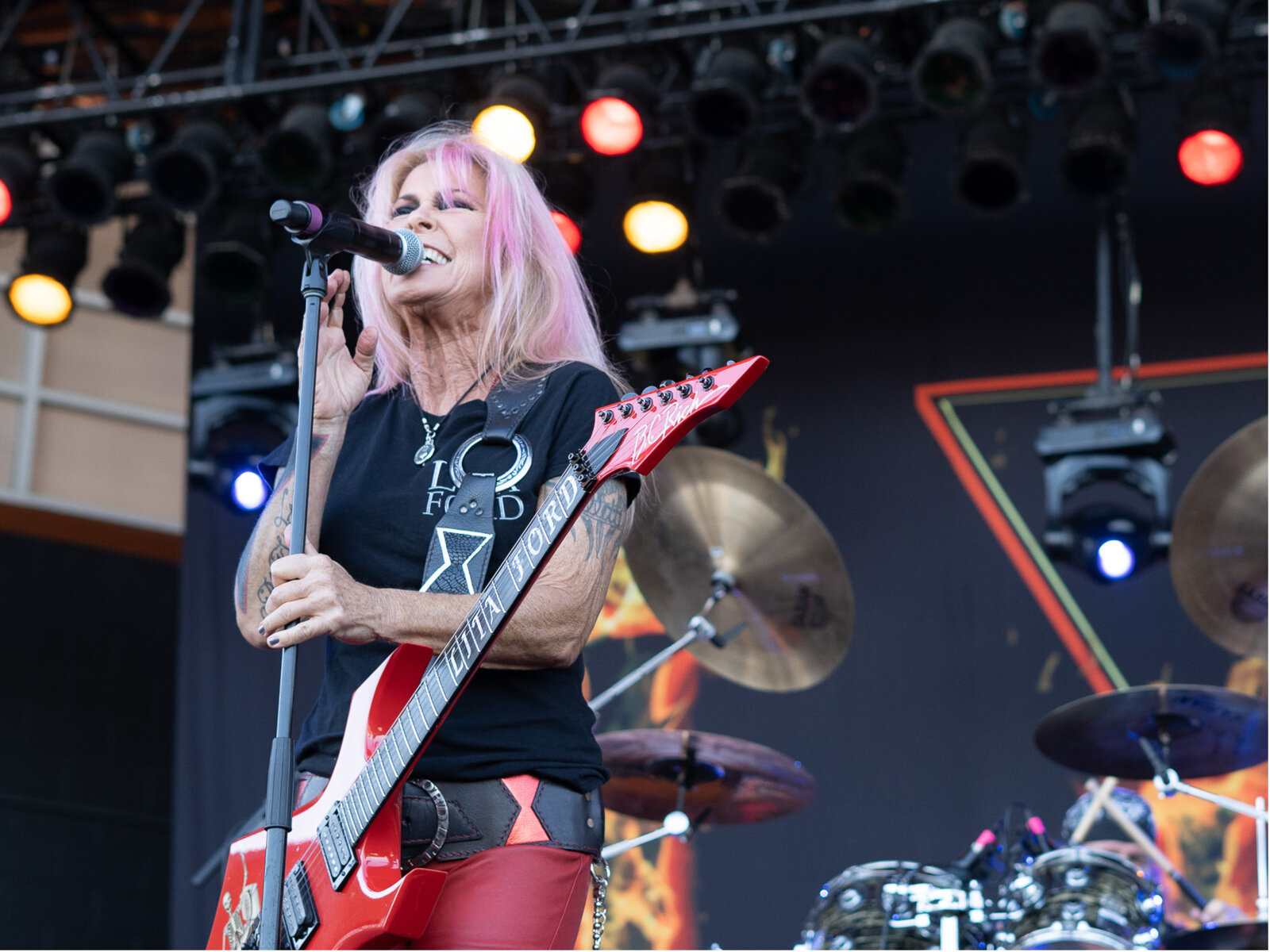 Set list
"Gotta Let Go"
"Larger Than Life"
"Relentless"
"Hungry"
"The Bitch Is Back" (Elton John cover)
"Playing With Fire"
"Falling In and Out of Love"
"Back to the Cave"
"Can't Catch Me"
"Drum Solo"
"Cherry Bomb" (The Runaways song)
"Black Leather" (Sex Pistols cover)
"Out for Blood"
"Only Women Bleed" (Alice Cooper cover)
"Close My Eyes Forever"
"Kiss Me Deadly"
Eron Laber is the owner of Through Line Studios. He specializes in artistic, personal wedding and portrait photography that reflects the character of his subjects.