After The Chainsmokers and The Strokes kicked off Lollapalooza 2019 with memorable headlining performances on Thursday, Day 2 of the Chicago festival kept the party going to start the weekend with awesome sets from artists like Janelle Monae, Tame Impala, Maggie Rogers and Childish Gambino to name a few.
Here are our five favorite moments from the second day of Lollapalooza 2019:
1. Maggie Rogers' infectious energy blesses the Bud Light stage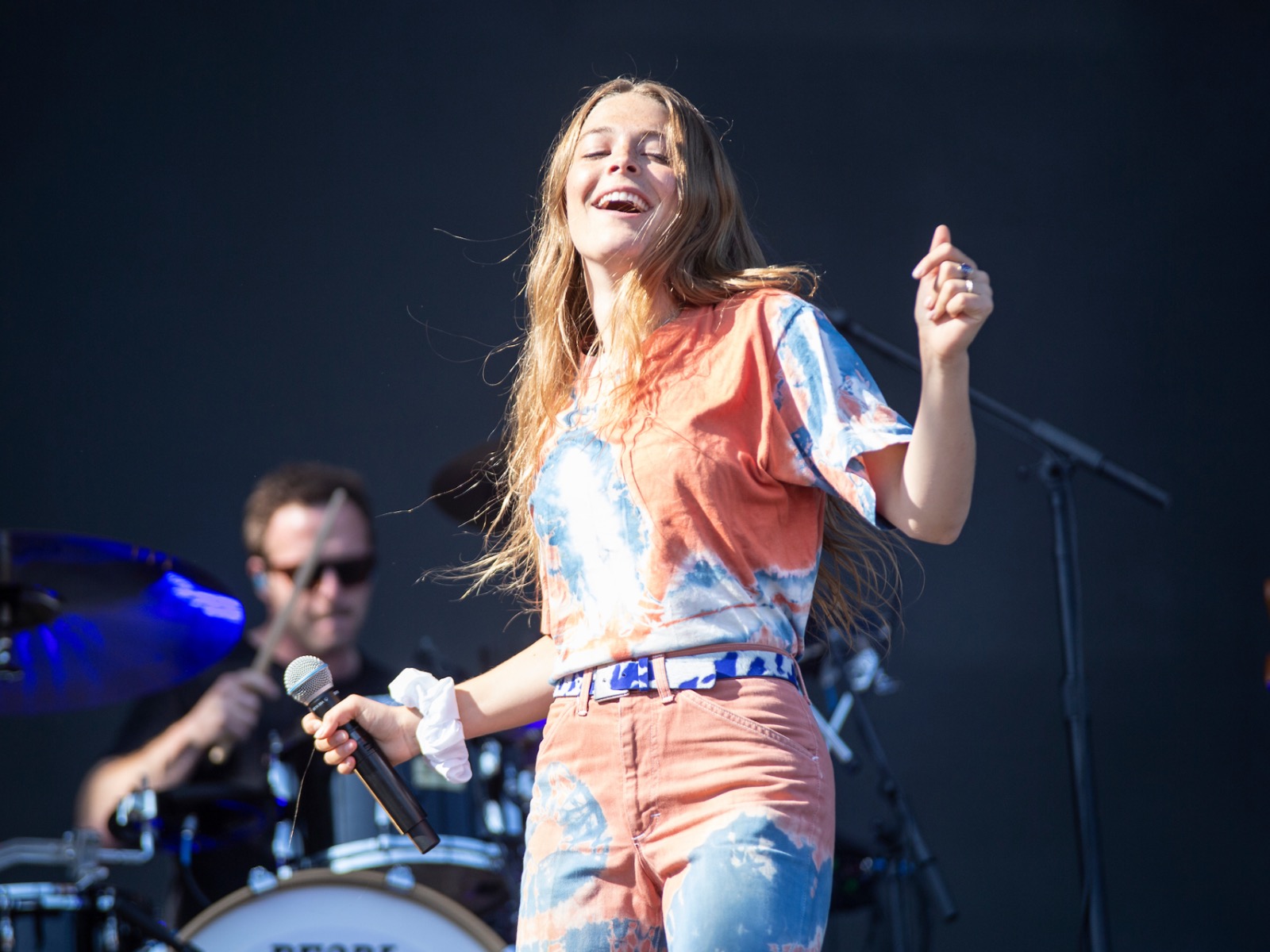 Months ago, I was robbed of my first opportunity to see singer Maggie Rogers perform live, as Day 1 of Pharrell's inaugural "Something In The Water" festival in Virginia Beach was cancelled due to thunderstorms. Fast-forward to Lollapalooza, the forecast was perfect, and the only thing in Chicago shining brighter than the sun was Maggie Rogers on the Bud Light stage.
Rogers, who rose to fame after a video of Pharrell reacting to one of her songs she made as a NYU student went viral, opened her Lollapalooza set with a ton of energy and the widest smile as she performed her track "Give a Little." The Maryland native went on to perform her 2019 debut, "Heard It in a Past Life," winning fans over track after track. If Rogers is this good fresh out of college and one album deep, then the sky is truly the limit for the 25-year-old.
2. NF comes out of his cage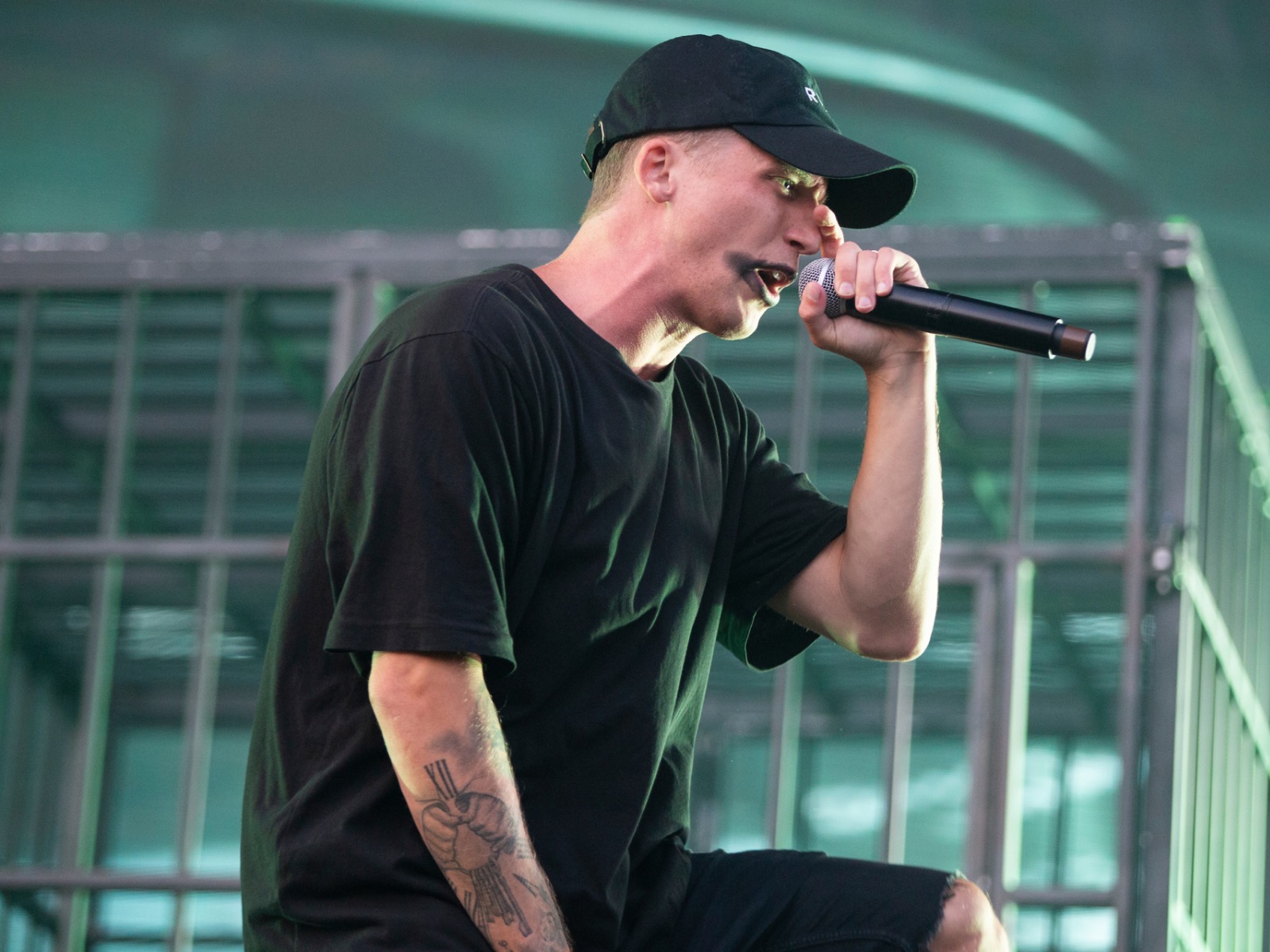 NF is most known for his Top 40 rap single "Let You Down," a radio-friendly single that certainly has its share of meaning behind it but a poppy record nonetheless. But if you went into his Lollapalooza performance expecting watered down pop-rap performances (like I had), you would have been more than surprised for what NF had in store for his Chicago fans.
The Capitol Records singer had dark vibes and performed with a lot of demons behind his lyrics. Joined on stage by a large cage, which symbolises NF's past issues, the rapper physically and metaphorically escaped the cage on Friday. Past issues and internal struggles were a common theme in the tracks NF performed for his Lollapalooza fans, proving that he is far less poppy than I pegged him for.
3. ICE can't stop 21 Savage
Only months removed from his arrest by Immigration and Customs Enforcement agents in February, 21 Savage, who was born in the United Kingdom, is continuing to tour the country as he awaits his deportation hearing, making Lollapalooza perhaps one of 21's last U.S. shows potentially ever. As a result, fans took advantage of the opportunity and came out in large numbers to support 21 Savage and hear him perform tracks like "A Lot," "Bank Account" and "No Heart." ICE couldn't even stop 21 Savage from returning to Lolla.
4. Tame Impala gets psychedelic
Childish Gambino drew the largest crowds as Day 2 wrapped up, but one of Gambino's favorite bands, Tame Impala, also did not disappoint for their headlining performance. Thousands of fans made their way to the north end of the festival to rock out to Kevin Parker's psychedelic sounds. With their lengthy records and the saturated array of colors in the band's accompanying light show, the show was a beautiful sensory treat.
The many highlights of the psychedelic rock band's set, which spanned 13 songs and two encores, included their performance of "Why Don't You Make Up Your Mind" from the band's 2010 album "Innerspeaker," which Parker dedicated to A$AP Rocky, wishing him a safe return home after his recent release from a Swedish jail.
5. Janelle Monae raises the bar for the rest of the weekend's performers
Although the night's headliners delivered memorable performances, it was singer Janelle Monae who stole the show. Monae, who performed at Summerfest last year, raised the bar and put on the best performance of Lollapalooza 2019 thus far.
The standout performance was complemented by dancing, thrones, super soakers, outfit changes and more, but it was the "Tightrope" singer's demeanor which made the show so great. Her unapologetic attitude was on full display Friday, and her fans were just happy to bear witness to the program.
It's going to be hard to imagine an artist who can top what Monae brought to the table last night, but fans will welcome any performers for the rest of the weekend who want to try.