Four days up, four days down as Lollapalooza 2019 came to a close on Sunday with a huge headlining set from Ariana Grande – but only after artists like Kacey Musgraves, Meek Mill, Slash and more delivered great sets while adding to the festival's diverse lineup.
Sunday delivered the biggest crowds of the extended weekend and for good reason, as fans were able to enjoy performances from some of the biggest names in pop, rock, electronic, rap and even flamenco. With such a great day of live music, there was no shortage of memorable moments to cap off the weekend.
Here are our five favorite moments from Day 4 of Lollapalooza 2019:
1. The "biggest" DJ in the world
While Ice Cube's BIG3 was making its Milwaukee debut at the Fiserv Forum, Big Diesel was on the 1s and 2s at Lollapalooza. Putting on a DJ set that no one in attendance will ever forget, NBA legend Shaquille O'Neal partied with Lollapalooza at the festival's Perry's Stage.
The set was (to no one's surprise) wildly entertaining, and now Lollapalooza can add the literal biggest DJ in the world to its cast of alumni. While Ice Cube may be the objectively better musician and Shaq may be the better basketball personality, it's always fun to see public figures flex their creative muscles in different ways – very large muscles in this particular case.
2. Rosalía adds some spice to the lineup
You may not know it yet, but Spanish flamenco pop singer Rosalía is on her way to becoming the world's biggest pop star. The "Con Altura" artist has huge co-signs from J. Balvin and Pharrell, and although she's been making big waves internationally for the past couple years, she's quickly making a name for herself in the States.
Rosalía kept fans engaged and impressed as she mixed song and dance at the Tito's stage for a large crowd of fans from all different backgrounds. Even if you took German in high school and have no idea what half of her songs were about, you would have enjoyed yourself watching Rosalía win over the Chicago crowd.
3. Slash performs with Myles Kennedy
Not only did fans at Lollapalooza enjoy of piece of Jane's Addiction, as Lolla founder Perry Ferrell performed at the festival on Sunday evening, but the festival's biggest rock fans also got to enjoy a pivotal piece of one of the greatest rock bands of all time as Slash from Guns N' Roses performed alongside singer Myles Kennedy.
While this was not the setting to hear "Welcome To The Jungle" and "Sweet Child of Mine" – you'll have to go to Austin City Limits this year for that – it was still the place to witness one of the most iconic guitarists to ever pick up a Les Paul. Fans last night could attest to all the above as Slash stole the show, even alongside Alter Bridge's very talented Myles Kennedy.
4. Kacey Musgraves gives Lolla butterflies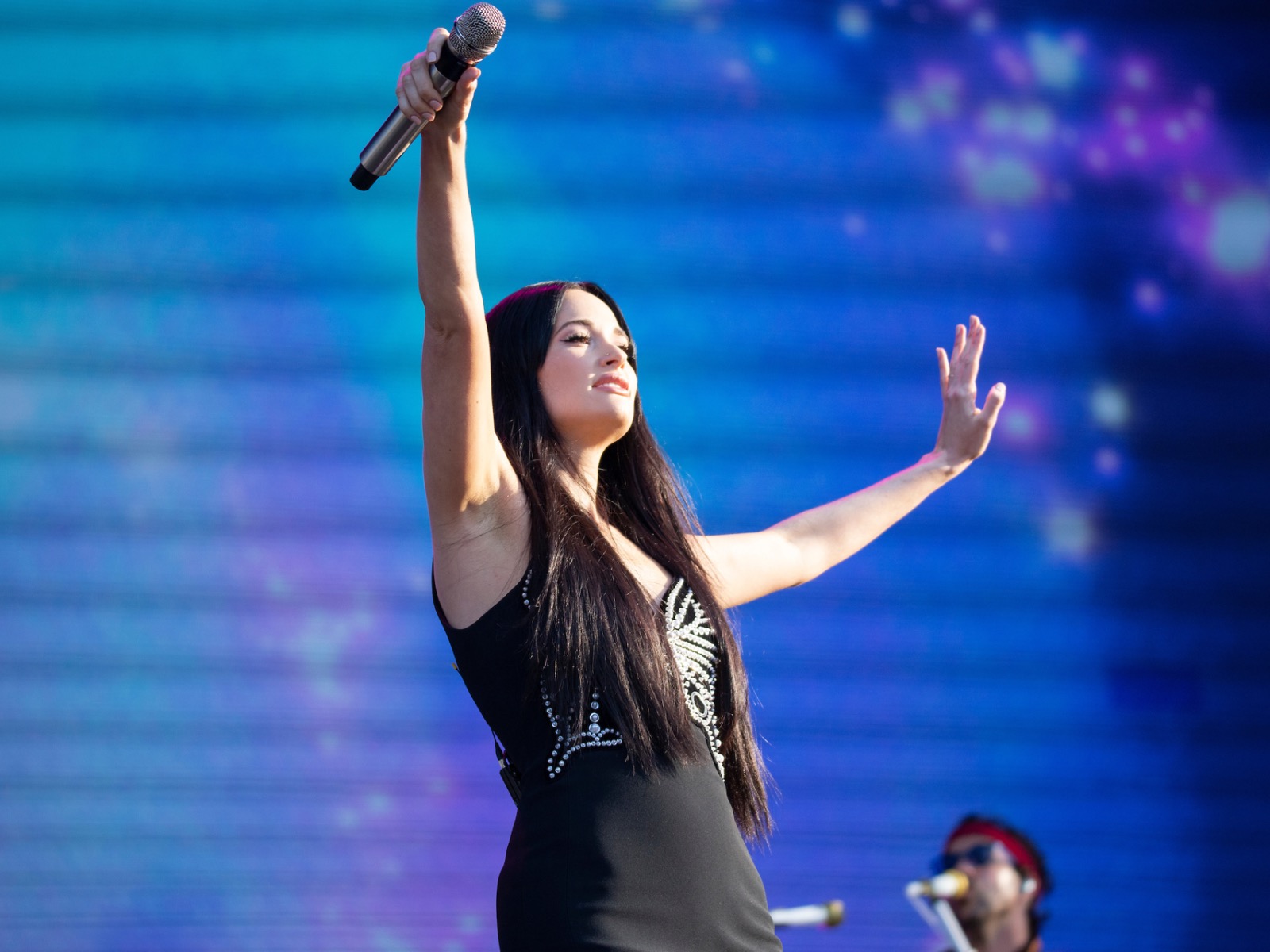 Kacey Musgraves' charming personality and majestic aura is unmatched by any other singer in country music. All of the above was on display yesterday as Musgraves performed her Grammy Album of the Year winning LP, "Golden Hour" (during golden hour, of course).
While the sun disappeared behind the Chicago skyline, Musgraves performed the vast majority of her 2018 album, as well as cover of Gloria Gaynor's popular disco hit, "I Will Survive." Spacey Kacey casts a wide net with her country music that infuses all kinds of genres, making her a perfect fit for a country artist at a non-country festival.
5. Meek Mill brings the heat
Lollapalooza used the last of its pyrotechnics for the year as Meek Mill made his Lollapalooza debut with a fiery performance. Celebrating the end of his probation, Meek Mill is having the time of his life. Not only is he off probation but he is no longer the butt of the joke for Drake memes, he's collaborating with Ed Sheeran and his fan base is bigger than ever.
Meek's setlist contained several tracks from his 2018 album "Championship," as well as fan favorites from his mixtapes and past studio albums for a high-energy and wild performance. The Philadelphia-native perhaps isn't wearing the crown in the rap game, but Meek Mill is definitely winning in 2019.