Take me back to the pit at the Generac Power Stage. Everyone was shoulder to shoulder, eagerly awaiting for Lord Huron to walk across the stage. When the stage went dark and the lights flooded the crowd, one single strum of singer, songwriter and producer Ben Schneider's guitar led into the opening song, "Meet Me in the Woods."
Lord Huron kicked off Summerfest week two without missing a single beat. They came to Milwaukee and put on a phenomenal performance that no one could forget. The raving crowd packed the Generac Power Stage bleachers, with some people spending hours waiting in their front row spot to witness the indie rock band pour their hearts out on the stage. Some people with pit passes were shamelessly recording Lord Huron frolicking across the stage, soaking up every amusing moment while craving more hits.
This is only a glimpse into this show-stopping performance. Here are five moments where Lord Huron proved they were the show you shouldn't have missed last night at Summerfest:
1. Kickass performance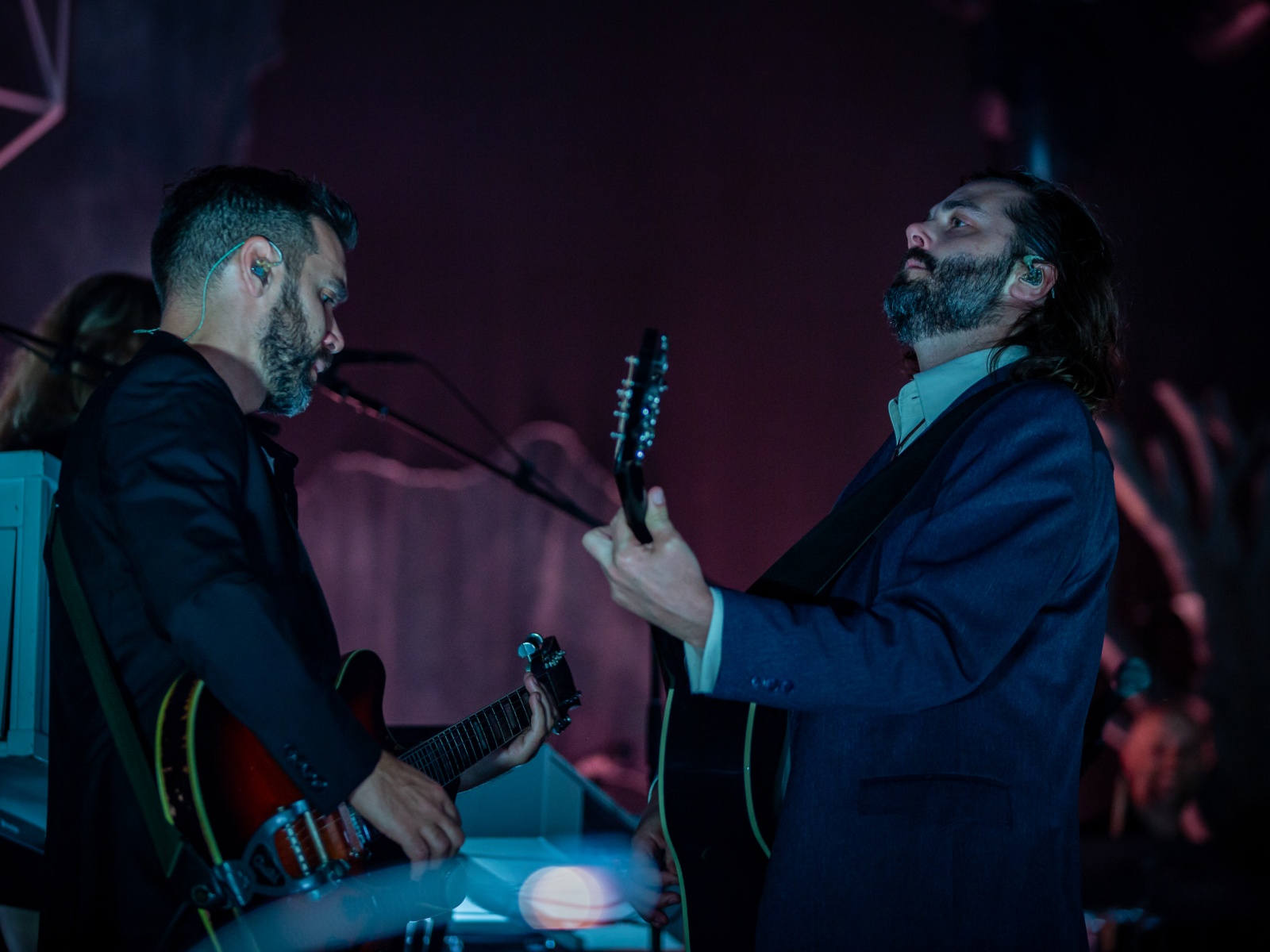 The stage lights went out, and a gleaming bright white light flooded into the crowd. The silhouette of Lord Huron appeared starting with frontman Ben Schneider at the center microphone with a guitar. One strum led into the crowd favorite "Meet Me in the Woods" – and instantly, the crowd began to sing at the top of their lungs and danced their hearts out. You could feel the energy from Lord Huron as they rocked the stage and led into "Mine Forever." They played hit after hit, with the crowd going wild over their performance and sending everyone into a musical trance.
Lord Huron doesn't shy away from the crowd; they were feeding off the energy from their fans. From rocking dance moves to moving around the stage, harmonica solos and guitar riffs, and even Ben Schneider wearing a skull mask, everyone was tuned in to Lord Huron's mesmerizing performance.
2. Stage aesthetic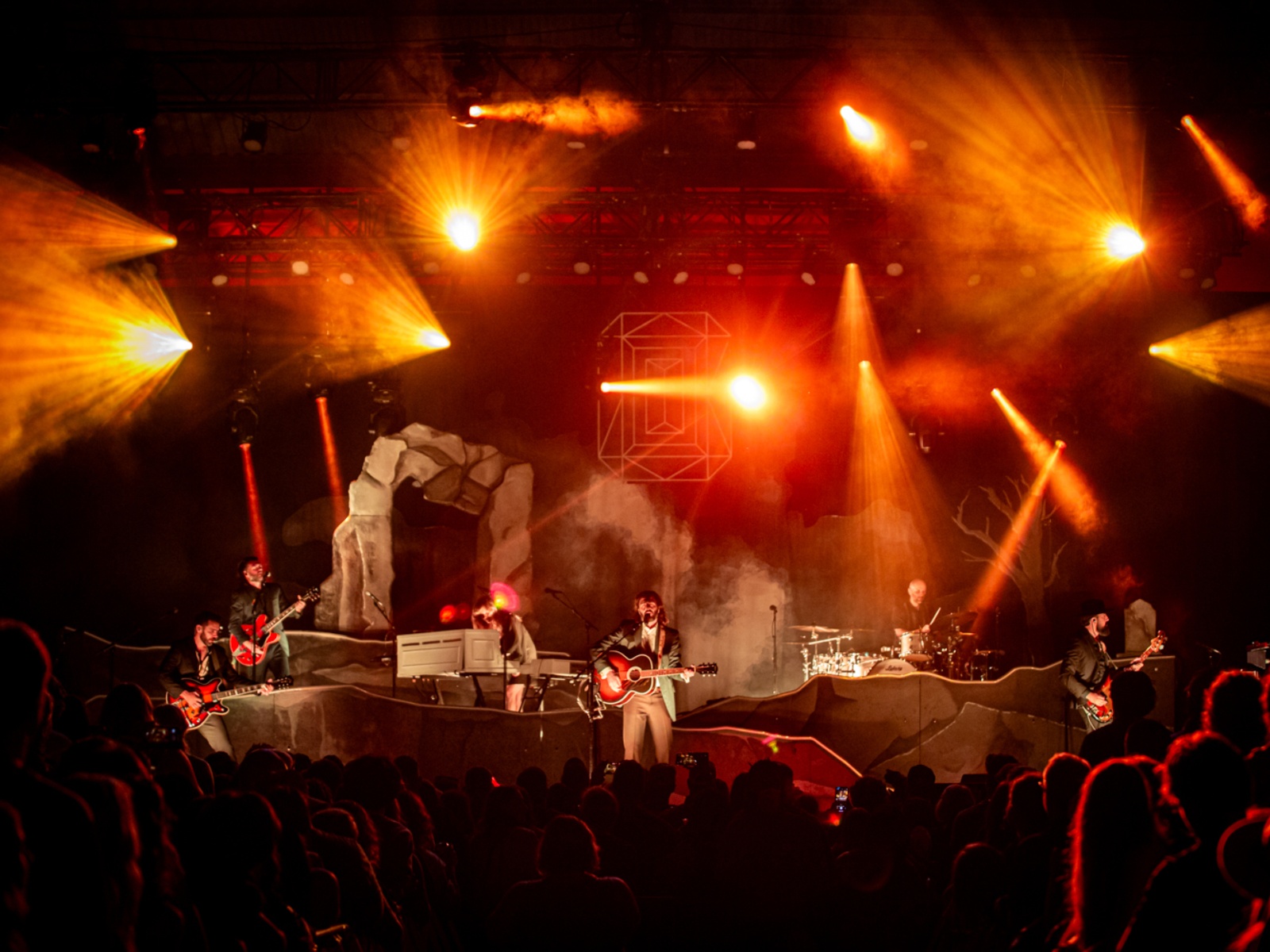 While Lord Huron was the eye-catching performance of the night, I couldn't help but stare at their stage decor. It gave a natural aesthetic, fitting for Schnieder's awe and wonder toward the natural world. It's quite obvious that Lord Huron emphasizes that in their albums – but it was cool to see it come to life on stage. I enjoyed the clean and wonderous look that was illuminated with color-changing lights that naturally lit up the stage – especially during the song, "Ends of the Earth."
3. Many thanks and a shoutout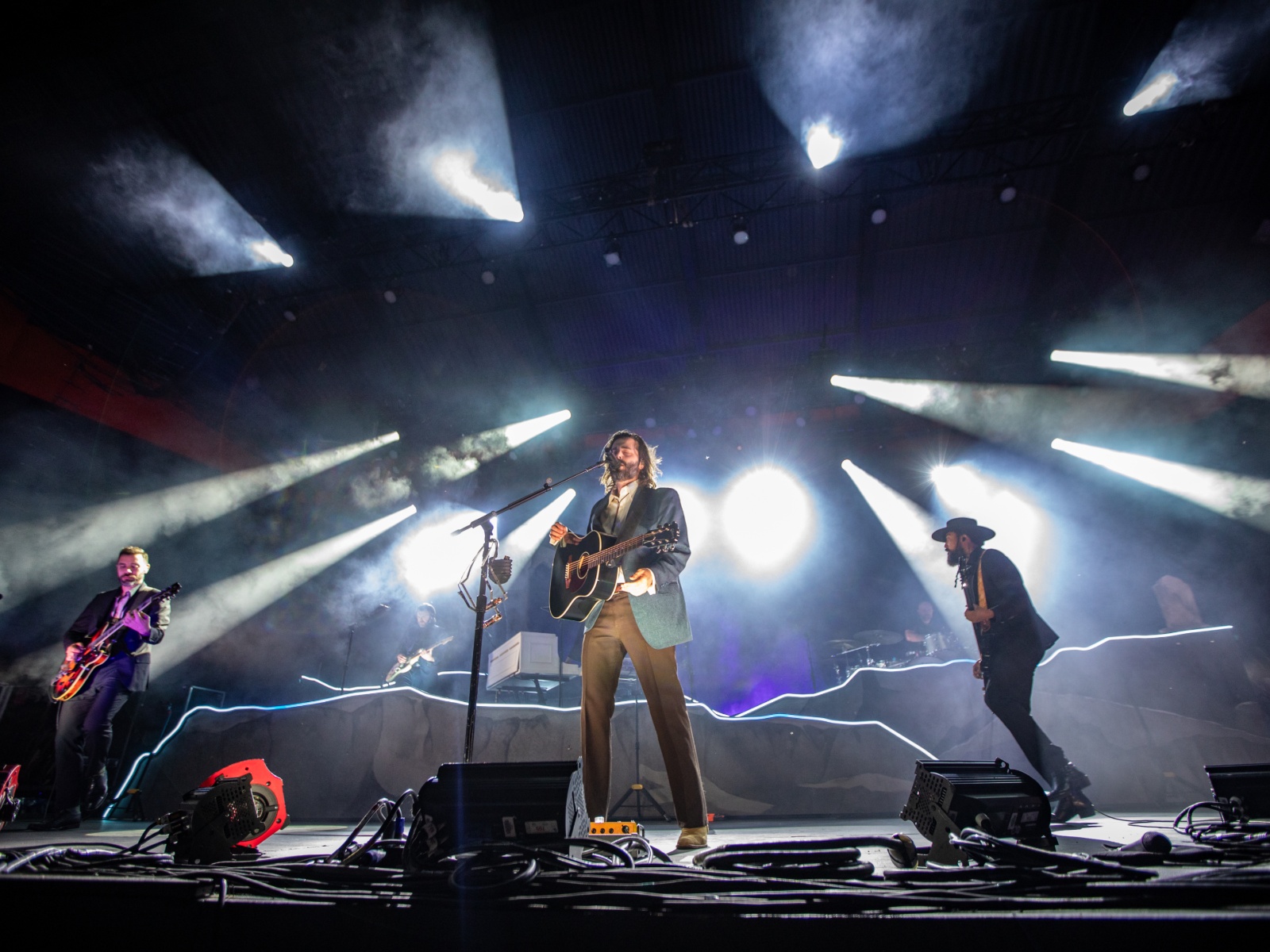 Like the crowd, Lord Huron was soaking up every possible moment of performing on stage. Numerous times, Schneider thanked the crowd for showing up for them and packing the grounds for their show. In awe, he mentioned that the crowd "means the world to us" and "you've been good to us." Showing their appreciation further, Schneider gazed out into the crowd and locked eyes with someone with a sign. Without hesitation, he made a shout-out to congratulate a newly engaged couple in the bleachers – such a sweet moment.
4. "ONE MORE SONG!"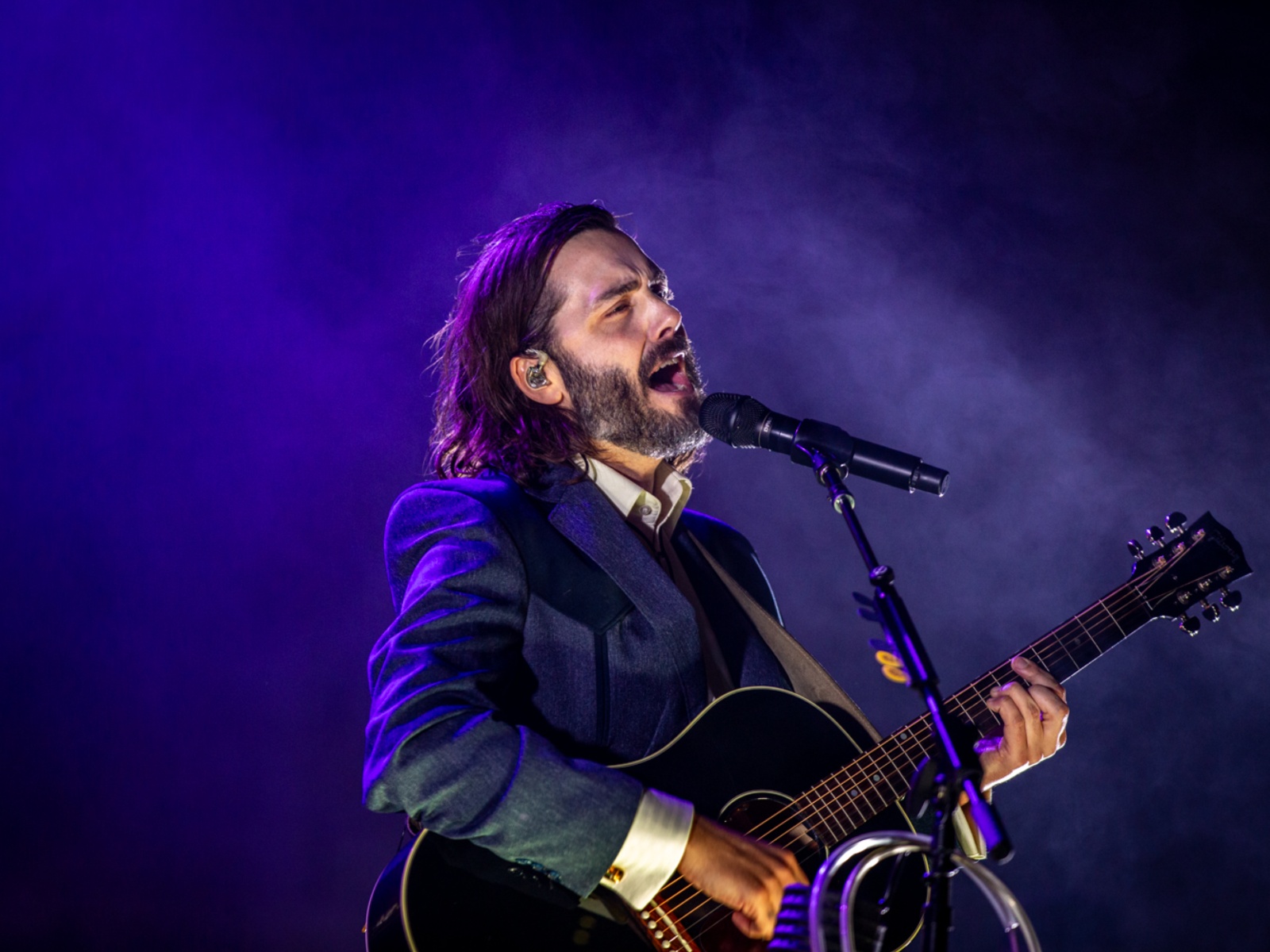 You seriously can't get enough of Lord Huron. When the last song, "Fool For Love," had everyone singing their hearts out, it was only a moment later when everyone realized it was their last song. That didn't stop the crowd from cheering consistently for an encore. When Lord Huron walked off stage, people were going crazy cheering, "ENCORE! ENCORE! ENCORE!" and some saying, "This isn't their last song – there's an encore. It's Lord Huron: They have to." While stage crew members were on stage tuning guitars and testing microphones, it felt like it could've been the end of a show that everyone wanted to rock out to all night. But finally, with a few last couple of cheers of "encore," Lord Huron stepped back out on stage to play two encore songs: "The Night We Met" and "Not Dead Yet."
5. "The Night We Met"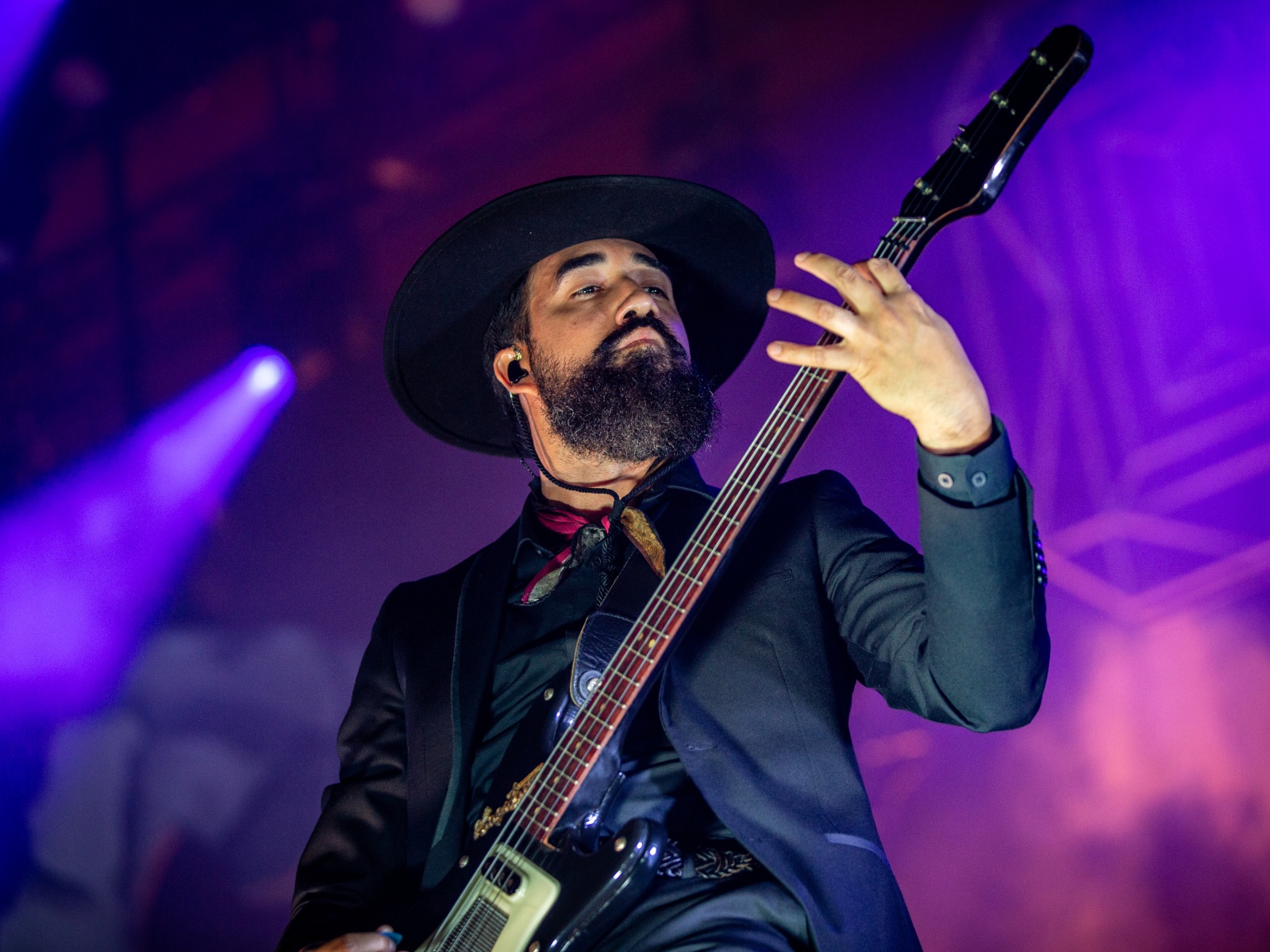 Whether you're a diehard Lord Huron fan or you saw the Netflix hit series "13 Reasons Why," everyone was singing "The Night We Met." This tearjerker of a song made the crowd passionately confident, singing along word for word. While the song is about feeling regret after the demise of a romantic relationship, truly no regrets were felt singing along and everyone seemed to get caught up in their feels – leading Schnider to turn his microphone around and let the crowd finish the first encore song. We can all agree: There's some sort of memory you have that's tied to this song, and you can't help but sing along.
Setlist
"Meet Me in the Woods."
"Mine Forever"
"Dead Man's Hand"
"Ends of the Earth"
"The Ghost on the Shore"
"Ancient Names (Part 1)"
"Wait by the River"
"Secret of Life"
"When the Night is Over"
"Love Me Like You Used To"
"The World Ender"
"I Lied"
"Fool For Love"
Encore
"The Night We Met"
"Not Dead Yet"
Courtney Bondar is an adventurous Multimedia Journalist at OnMilwaukee, covering all things Milwaukee. Born and raised in Greendale, WI, Courtney has a deep-rooted connection to her hometown and a strong desire to explore and showcase the vibrant city of Milwaukee.
You can often find Courtney all over Milwaukee, attending exciting events - documenting her experiences on her Instagram stories. Her genuine enthusiasm for her work shines through in her posts - as she strives to capture the beauty of the city and shares it with her followers.
Courtney's passion for writing is evident in her engaging and heartfelt articles. While she covers a wide range of topics, she particularly enjoys delving into the intricacies of dating culture and the art of mixology. Her insightful and thought-provoking pieces offer a unique perspective on these subjects, captivating readers with her authenticity and wit.
After dedicating herself as an intern at OnMilwaukee, Courtney's hard work and dedication paid off when she earned her well-deserved diploma. Now, as OnMilwaukee's first full-time multimedia journalist, she is fully committed to continuing her journey - bringing her distinctive voice and storytelling skills to the forefront.