It's hard to believe. But Lost Whale, 2151 S. Kinnickinnic Ave., is celebrating its one-year anniversary. Fittingly, it will celebrate the occasion at a very special anniversary party on Friday, June 18.
Now, when we say "special," that's precisely what we mean. You must remember, after all, that this is the bar which was founded and named after a popular urban legend of a whale sighting in Lake Michigan. So it's no surprise that its first anniversary celebration will be equally as full of whimsy and magic.
A Lost Whale fairy tale
That magic comes in the form of a fairy tale, which was written especially for Lost Whale by internationally published author Nina Maybe and award-winning production designer and animator Loretta Keresen.
The 30 page illustrated book – which reimagines co-owners Daniel Beres and Tripper Duvall as a pirate and a smuggler – tells the tale of a cockamamie adventure through a mystical swamp in search of a magic map and a missing whale.
Drink it in
It gets even better. The book also serves as the bar's spring and summer cocktail menu, with each cocktail named for a character or place in the story. That means you can effectively drink your way straight through the book while reading the tall, mystical tale.
Select cocktails will include:
"Never Touch Another Man's Rhubarb"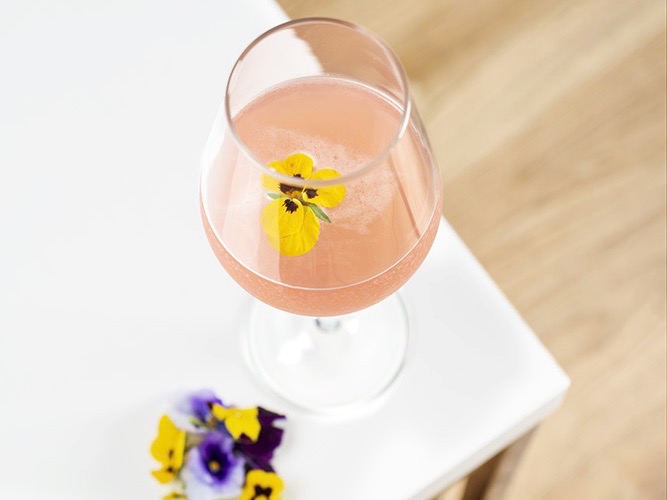 Bombay Sapphire Gin, Gamle Ode Dill Aquavit, lemon, rhubarb, Bittercube Jamaican #2 Bitters, Campo Viejo Sparkling Rose (Name based on the quote from the 1989 "Batman" movie)
"Jenny From The Block"
Banks 5 Island Rum, Bacardi Ocho Aged Rum, Lime, Rishi White Ginseng Tea, Gabriel Boudier Crème De Framboises, mango bursting boba, Bittercube Jamaican #2 Bitters.
"BeetleJuice"
Maker's Mark Bourbon, beet-infused Yzaguirre Reserva Rojo Vermouth, Aperol, Heirloom Alchermes Liqueur, Bittercube Orange Bitters. The cocktail comes complete with a Beetlejuice temporary tattoo and a baby sandworm for nibbling.
Party details
The Lost Whale Anniversary party kicks off on June 28 at 7 p.m. with music by Abu Pablo's Micro Dance Party and food by Maya Ophelia's. There will also be a free photo booth hosted by Welander Photography, which will provide prints embellished with a special Lost Whale anniversary frame.
Signed copies of "The Mystery of the Lost Whale" will also be available for purchase. A portion of the proceeds from each book sold will be donated to Arts @ Large.
Lori Fredrich (Lo) is an eater, writer, wonderer, bon vivante, traveler, cook, gardener and girlwonder. Born and raised in the Milwaukee area, she has tried to leave many times, but seems to be drawn to this quirky city that smells of beer and alewives.
Some might say that she is a little obsessed with food. Lo would say she is A LOT obsessed with food. After all, she has been cooking, eating and enjoying food for decades and has no plans to retire anytime soon.
Lo's recipes and writing have been featured in a variety of publications including GO: Airtran Inflight Magazine, Cheese Connoisseur, Cooking Light, Edible Milwaukee, Milwaukee Magazine and the Milwaukee Journal Sentinel, as well as on the blog Go Bold with Butter, the web site Wisconsin Cheese Talk, and in the quarterly online magazine Grate. Pair. Share.