Lucky Chance quietly opened at the end of April at 6139 W. Beloit Rd., in West Allis, but there's nothing quiet about this bar now that it's open. The space, which formerly housed the heavy metal Whammy Bar and before that Smokin' Joe's, was completely remodeled and is now what General Manager J.J. Reiner describes as a "musicians' bar."
This includes live music every Friday and Saturday, along with a "musicians' club," in which members get access to the stage, instruments, a discount on food and drink and a key chain.
The grand opening is set for the weekend of May 20-21.
The remodeling of the bar included lightening up the black walls, removing the tiled floor to expose hard wood, reconfiguring the space and new tables, made of recycled wood from Whammy Bar's former back bar.
There are also 12 taps now instead of four, with a focus on craft beer, and a cocktail list with, aptly, drinks named after bands and musicians. "The Prince," for example is a version of a Long Island made with blue curacao and watermelon schnapps.
"With a raspberry garnish, of course," says Reiner.
The new food menu is still a work in progress, but already features salads, burgers, flatbreads and more.
"It's not your typical bar food," says Reiner.
Beginning Sunday, May 22, Lucky Chance will host a "hangover club" with made-to-order omelets and a Bloody Bar. There's also a happy hour with discounted drinks from 2 to 6 p.m. on weekdays.
Lucky Chance is owned by Scott Miller and Colleen Omer, who were also the owners during the space's Whammy Bar and Smokin' Joe incarnations. Lucky Chance is a completely new concept, geared toward musicians in West Allis, Milwaukee and beyond.
"We're really excited to be a part of Milwaukee music," says Reiner. "In 10 years, when people talk about American music, I want them to list Lucky Chance in West Allis along with greats like Max's Kansas City and the Whiskey a Go Go in Hollywood."
Lucky Chance will be open every day of the week: Sunday through Thursdays from 11 a.m. to midnight and Friday and Saturday from 11 a.m. until 2:30 a.m.
Here are five photos of Lucky Chance:
1. Beer
2. Prepping the stage for loud

3. Take a chance, get lucky

4. Ring that bell

5. Bar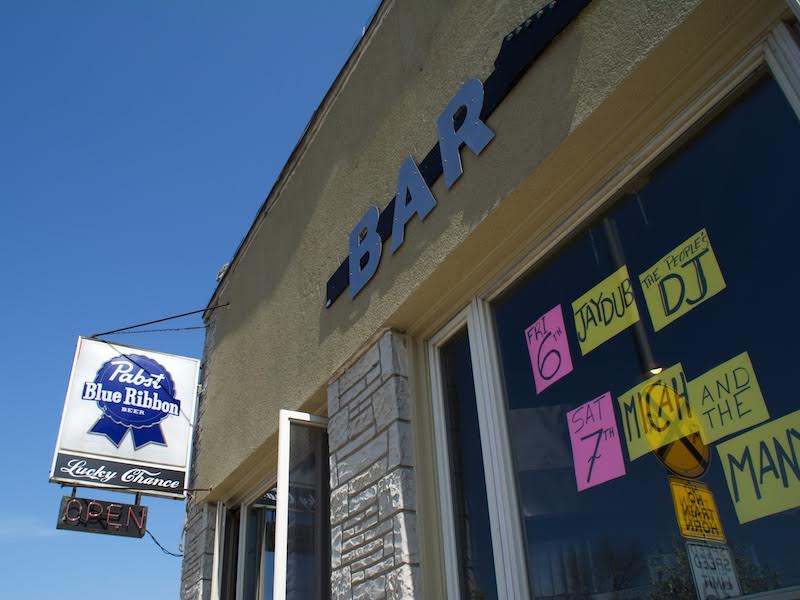 Molly Snyder started writing and publishing her work at the age 10, when her community newspaper printed her poem, "The Unicorn." Since then, she's expanded beyond the subject of mythical creatures and written in many different mediums but, nearest and dearest to her heart, thousands of articles for OnMilwaukee.

Molly is a regular contributor to FOX6 News and numerous radio stations as well as the co-host of "Dandelions: A Podcast For Women." She's received five Milwaukee Press Club Awards, served as the Pfister Narrator and is the Wisconsin State Fair's Celebrity Cream Puff Eating Champion of 2019.