If all goes well, a brand new food vendor could be joining the fray at Eleven25 at the Pabst, 1125 N. 9th St., as early as Tuesday, Jan. 19.
Lucky's Spitfire, a fusion concept specializing in build-your own bowls, pitas, nachos and poke, is slated to join the Eleven25's food hall roster, adding to a varied slate of vendors that includes more established favorites including Bento Xpert (Chinese, Taiwanese), Coaches (American and soul food), Marco Pollo (globally inspired chicken dishes) and Meat on the Street (Filipino).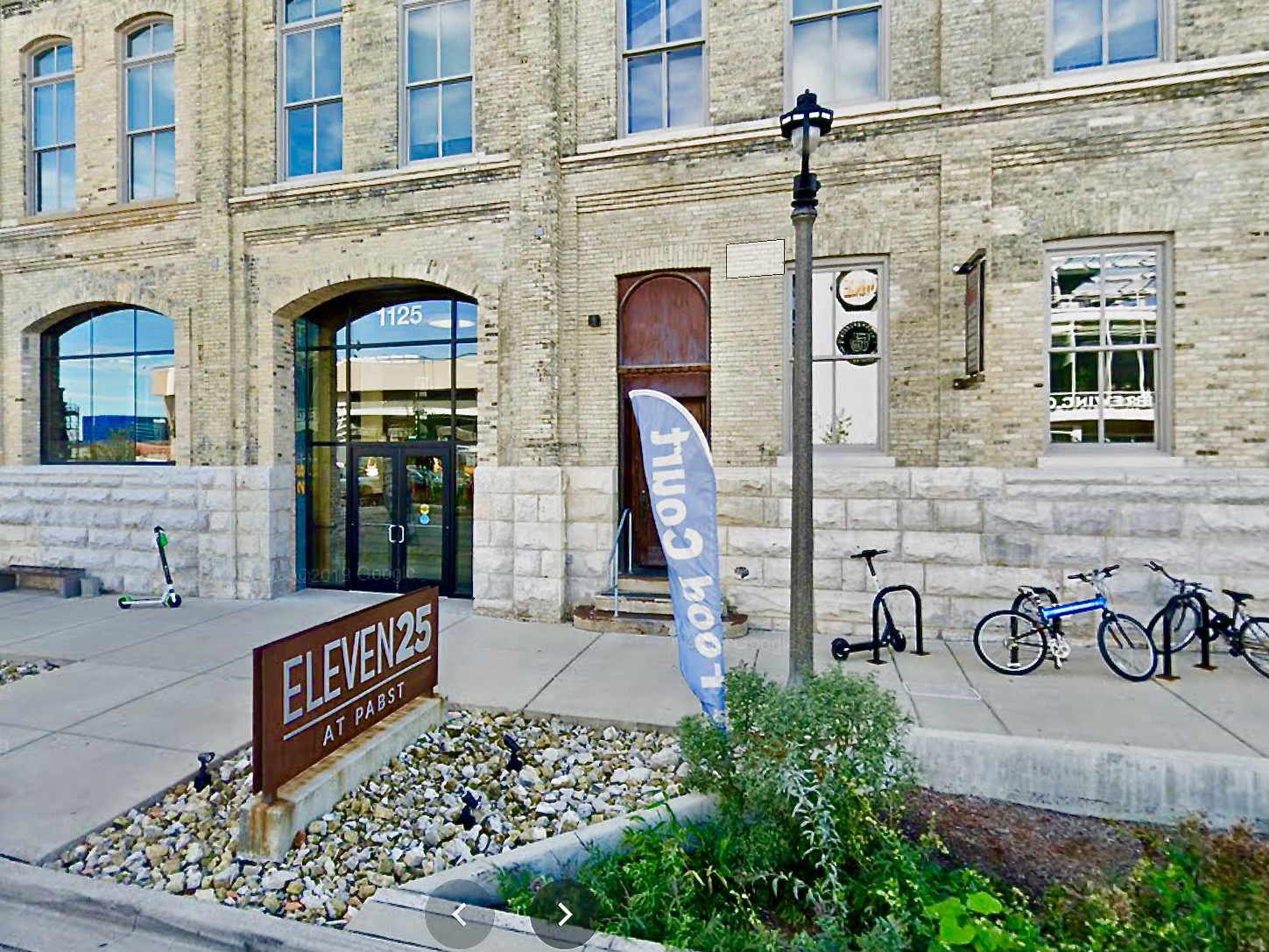 Behind Lucky's Spitfire is industry veteran Andrew Jacobsen who spent years gleaning experience at bars and restaurants in both West Allis and Chicago before founding Lucky's Bar & Grill in Muskego. From there, he moved on to create the Lucky's Spitfire concept, a fast casual restaurant that caters to a variety of cravings with fresh ingredients, housemade sauces and meats cooked until tender on vertical rotisseries.
Jacobson currently operates the original Lucky's Spitfire restaurant at S74 W17090 Janesville Rd. in Muskego, as well as Lucky's at the Lodge, which he opened in December of 2019.
"We do quite a bit of catering in the Milwaukee area," says Jacobsen. "So, pre-pandemic, I'd been looking for a space that we could either build or establish a restaurant. But when COVID-19 hit, those plans were put on hold."
But thanks to a fortuitous connection with the landlord at the Eleven25, he says he saw an opportunity to serve the Milwaukee market that he couldn't pass up.
On the menu
Head to Lucky's Spitfire and you'll find a wide range of choices that cater to a variety of preferences. That includes not only varying flavor profiles, but also gluten-free, vegan, keto and paleo options.
On the menu, guests will find signature bowls (priced $9.99-$11.99) like the Baja (al pastor, corn, black beans, avocado, pineapple, pico, monterey jack, and verde sauce); the Zeus (gyro, hummus, onion, tomato, cucumber, feta and cucumber sauce); and The Notorious V.E.G.(falafel, hummus, cucumber, tomato, onions, corn, cabbage salad, pickles, and tahini).
Other signature options include Lucky's Spitfire's signature O.G. gyro, al pastor tacos, nachos and burritos, including the Spicy Spitfire's Burrito with steak, black or brown beans, corn, pico, jalapeno, avocado, melted cheese, garlic sauce, and hot sauce ($9.99).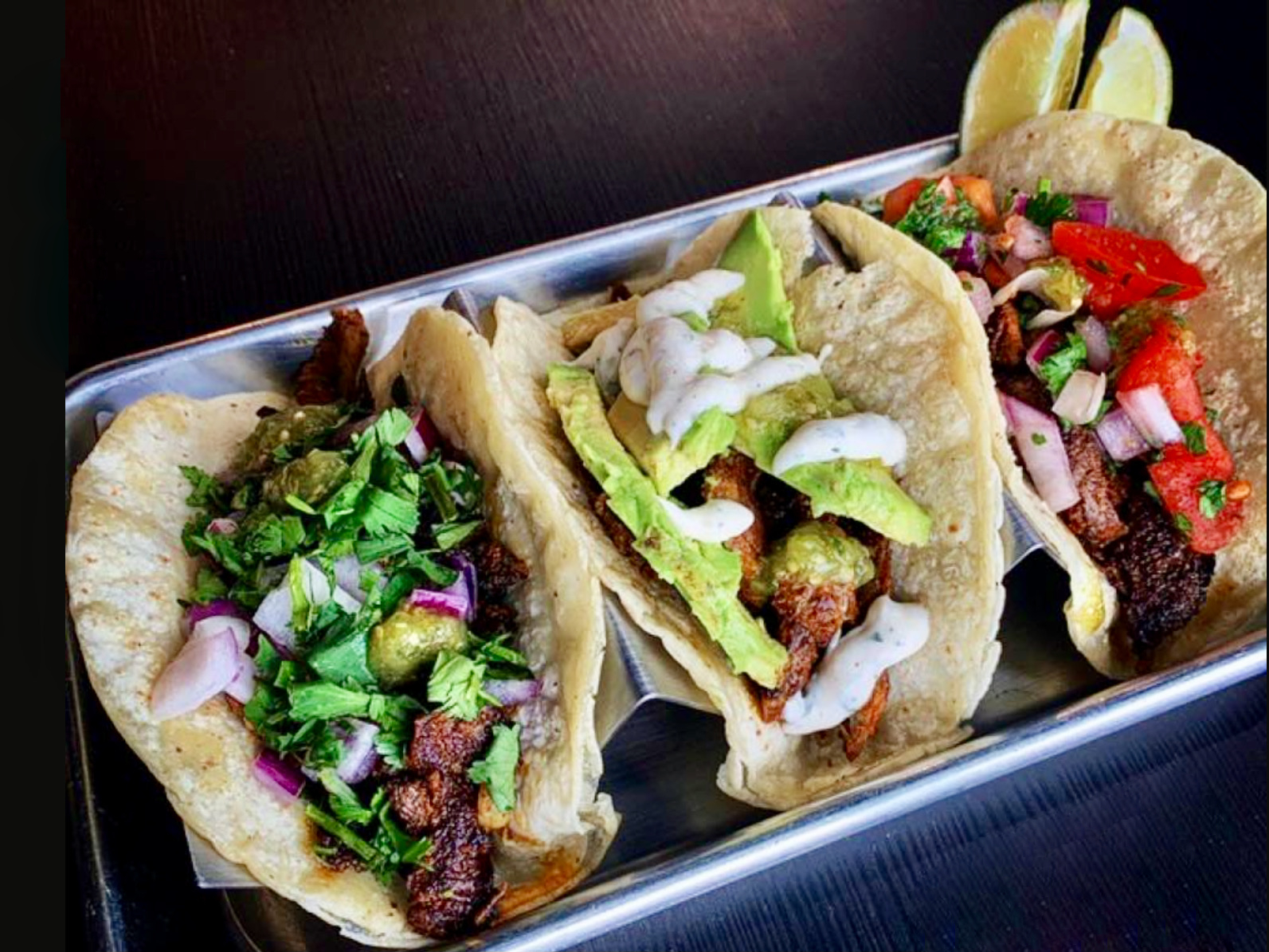 But you can also build-your-own bowl, pita, tacos, nachos or burritos using protein options (chicken, steak, gyro meat, al pastor or falafel), add-ins (avocado, hummus, cilantro, pickles, pineapple, jalapeno, purple cabbage, cucumber, red onion, tomato, pico de gallo, black beans, corn, feta or Monterey Jack cheese) and sauces (tahini, hot, garlic, verde, spicy garlic, sweet sesame, spicy ginger, cilantro lime or cucumber).
Lucky's Spitfire also recently launched build-your-own poke bowls ($14) or wraps ($12) using three bases (white rice, purple rice or greens), proteins (Ahi tuna, salmon, shrimp, chicken or tofu), myriad toppings, sauces (sweet sesame, garlic, cilantro lime, spicy ginger, and spicy garlic).
Once open, you'll find Lucky's Spitfire just inside the main entrance of Eleven25 (in the former home of Hidden Kitchen, which is in the process of moving to a new location).
Their opening hours will be Monday through Saturday 11 a.m. to 8 p.m. Both carry-out and delivery will be available, as well as buffet-style and boxed lunch-style catering options. For more information, visit luckysspitfire.com.
Lori Fredrich (Lo) is an eater, writer, wonderer, bon vivante, traveler, cook, gardener and girlwonder. Born and raised in the Milwaukee area, she has tried to leave many times, but seems to be drawn to this quirky city that smells of beer and alewives.
Some might say that she is a little obsessed with food. Lo would say she is A LOT obsessed with food. After all, she has been cooking, eating and enjoying food for decades and has no plans to retire anytime soon.
Lo's recipes and writing have been featured in a variety of publications including GO: Airtran Inflight Magazine, Cheese Connoisseur, Cooking Light, Edible Milwaukee, Milwaukee Magazine and the Milwaukee Journal Sentinel, as well as on the blog Go Bold with Butter, the web site Wisconsin Cheese Talk, and in the quarterly online magazine Grate. Pair. Share.