Last year, Madison365 published its first Black Power list, naming 28 of the most influential African Americans in Wisconsin. I intended this list to highlight the beauty of the diversity in our community. I wanted kids here in Wisconsin to see role models of people who are succeeding, to know that it's possible for African Americans to achieve great things here.
That's exactly what last year's list accomplished – and what we hope to continue with this year's list.
Here is part two of 2016's five-part list. Click here for part one.
Telisa Yancy
Telisa Yancy is the Chief Marketing Officer for American Family Insurance. She is clearly one of the most influential African Americans in Wisconsin, but also in the United States. The Chicago native currently controls almost $200 million in advertising, including a new campaign featuring John Legend and former New York Yankee Derek Jeter. At the Greater Madison Chamber of Commerce 2016 Icebreaker luncheon, Telisa graced the stage with Soledad O'Brien interviewing her in front of around 1,000 people. She recently joined Barack and Michelle Obama, Lupe Fiasco, Michael Jordan, Beyonce and more on the Ebony Magazine Power 100 list for 2016. Not a bad year, Telisa!
Muhibb Dyer and Kwabena Antoine Nixon
Muhibb Dyer and Kwabena Antoine Nixon are the cofounders of Flood the Hood With Dreams and the I Will Not Die Young campaign. At a time in our country when critics of black communities are asking where are our black men … well, look no further than these two. I Will Not Die Young is an initiative that helps young black men in Milwaukee overcome the gun violence they too often experience in their neighborhoods. They are well known as spoken-word artists and poets who often teach and appear together at poetry slams and other events. They also work in schools to groom the next generation of leaders, teaching young people to speak their truth through public speaking, writing and community activism.
Jason Kidd
Jason Kidd is as responsible as anyone for the turnaround of the Milwaukee Bucks. The San Francisco native played basketball at Cal before being drafted second overall by the Dallas Mavericks in 1994. He went straight from the floor to the bench as head coach of the Brooklyn Nets in 2013 before the Bucks traded draft picks for his services the following year. Kidd inherited a team that had won a historically low 15 games and led them to a 41-41 record and a berth in the playoffs. Even though the 2015-16 season wasn't as successful, Kidd has injected a new level of excitement to the Bucks, as well as the Downtown Milwaukee economy on game days. And the Bucks are more connected to the community than ever. Kidd is the perfect ambassador to take the Bucks from an organization with a Milwaukee state of mind to one with a Wisconsin state of mind. Madison365 is here to help.
Ron Dunlap
Ron Dunlap is one of the elder statesmen of the Fox Valley. He was drafted by the Chicago Bulls in 1968 out of the University of Illinois, and played professional basketball in the U.S. and Europe before going into education, where he really made his mark. He moved to Appleton in 1990 to become the principal of Lincoln Elementary and later became the director of minority student services for the entire district. The district now gives the Ronald Dunlap Award to students to overcome barriers to achieve great things, and Dunlap continues his community work as a member of the board of directors of African Heritage, Inc.
Chief Judge Maxine Aldridge White
Chief Judge Maxine Aldridge White was appointed by the Wisconsin Supreme Court to serve as chief judge of the state's First Judicial District, which is comprised of Milwaukee County, in March of 2015. As the chief judge, Judge White is the administrative chief of the judicial administrative district and is responsible for the administration of judicial business in circuit courts within the district, including supervising its personnel and fiscal management.
White earned her J.D. from Marquette Law School, where she received numerous scholarships and honors, including Law Review and the Am Jur Book Award in Constitutional Law. She earned her master's degree with honors in Public Administration from the University of Southern California and her bachelor's degree magna cum laude from Alcorn State University.
Gloria Ladson-Billings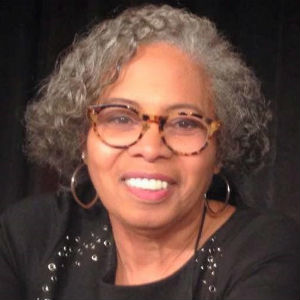 Gloria Ladson-Billings is a professor, writer and professional developer in urban education with interests in critical race theory, culturally relevant pedagogy and the power of the black religious experience. She currently holds the Kellner Family Chair in Urban Education at the University of Wisconsin. Recently, she has been exploring hip hop and education as culturally relevant pedagogical strategy. In other words, she's working to transform inner-city education and education of students of color nationwide.
Ladson-Billings was recently elected president of the National Academy of Education. She's also a Hilldale Award Winner, Distinguished Service Award Winner, Teachers College Columbia, George and Louise Spindler Award Winner and much more. Ladson-Billings is a lifelong Alpha Kappa Alpha sorority member and current president of the Kappa Psi Omega chapter where she dedicates herself to serving the Madison-area community through educational enrichment, health promotion, family strengthening and more.
Emilio Cooper
Emilio Cooper serves as the Senior Vice President, Head of Central Region Retail and U.S. Mortgage Sales for BMO Harris Bank. In this role, he oversees the retail banking in Minnesota and Central Wisconsin. He also leads more than 400 mortgage professionals and 1,000 bankers in 120 branches across the United States. In addition to all of his work with BMO, he is the incoming board chair for the Boys & Girls Club of Dane County. BMO continues putting people of color in real positions of influence.
Derrell Connor
Derrell Connor is one of the leading African American voices in broadcast media in Wisconsin. For many years, he's been the host of Outreach Radio on WIBA-AM in Madison and The Derrell Connor Show in Milwaukee. He became the first African American to host a mainstream daily radio talk show when he took over Madison in the Morning earlier this year. He was recently cast as one of the hosts of the new show "All Men Rock" on CBS58 in Milwaukee and, as our readers might know, co-hosts Madison365 Radio. He's also the founder and host of The Boombox, the classic hip-hop radio show on The Sun community radio in Sun Prairie.