Since Madison365's founding in 2015, we have published lists of the most influential Black and Latino leaders in Wisconsin.
I intended these lists to highlight the beauty of the diversity in our community. I wanted kids here in Wisconsin to see role models of people who are succeeding, to know that it's possible for people of color to achieve great things here, and to highlight people of color doing great work in a variety of fields and pursuits.
Sadly, over the past four years, far too many of the talented, influential people named on these lists have left the state, which is a significant problem – a problem that we can't let slide anymore.
That's why we convened the Wisconsin Leadership Summit in October last year, and why we are bringing together the second Summit on Oct. 7-8 at Overture Center for the Arts in Madison. Everyone on this list and our 2018 Black Power List will be invited to attend the Summit to share their experience and expertise as we dig into the issues and challenges facing leaders of color in Wisconsin, and identify real strategies to attract and retain the most talented people of color and keep them in our beautiful state. We also hope to provide professional development opportunities for the next generation of leaders. You can join that conversation – registration is open now.
This list couldn't possibly include every Latino doing good work in the community. It does, however, introduce you to some people you've never heard of who are doing great things in other parts of the state or simply working behind the scenes, doing the work without the accolades.
It was important for us to expand the way we think about influence and to highlight more of the people doing what it takes to improve their community. That's one reason this list is entirely new – we considered anyone named on a previous list list to be ineligible for this one, even though most of them continue to wield considerable influence.
I pray you learn something you didn't know about some of the real leaders in communities throughout Wisconsin. It's critical to recognize and highlight our neighbors whose stories begin elsewhere, or who trace their roots to other parts of the world. Only then will we truly appreciate the contributions we all make to the prosperity of our communities, our state and our nation.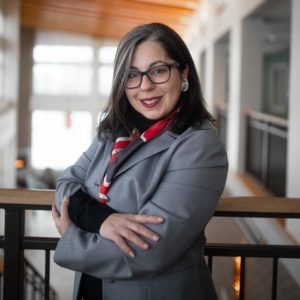 Lori Palmeri defeated incumbent Steve Cummings in the Oshkosh mayoral race in the April 2 election, when she ran on a platform based on the idea of change and became the first person of color to lead the city. In her campaign, she promised the city an accessible government through inclusive leadership, an accountable government and a welcoming establishment. Palmeri previously served as the deputy mayor and as a member of the Common Council since 2016.
Before Palmeri's interest in local politics, she accumulated over 25 years of combined experience in administration, land-use, law and public service. She received her Master's Degree in Urban Planning from the University of Wisconsin-Milwaukee School of Architecture and Urban Planning and a Bachelor's Degree in Urban and Regional Studies from the University of Wisconsin-Oshkosh.
Patricia Ruiz-Cantu has been Milwaukee Mayor Tom Barrett's community outreach manager since 2016. In 2011, she founded La Luz del Mundo Family Services, bringing violence prevention and intervention services to the city's south side for the first time. She's also had her hand in local and statewide politics, as co-chair of the campaign of Milwaukee County Executive Chris Abele and as chair of the Democratic Party of Wisconsin's Latino Caucus.
Alberto Maldonado is director of the Roberto Hernández Center at the UW-Milwaukee, where he leads the university's efforts to provide support to Latinx students at UWM as well as Latinx people throughout southeastern Wisconsin. Born in Milwaukee, Alberto grew up in Puerto Rico and studied his first two years at the University of Puerto Rico on a track scholarship. He then returned to earn a B.A. Degree in Fine Arts from and a M.S. in Education Policy, both from UW-Milwaukee.
Over the course of 20 years working at the university in various roles, he's been the driving force behind the Annual Bilingual Open House, the Milwaukee National Hispanic College fair, the creation of the Undocumented Student Campus Task Force and the establishment of the "Excelencia en la Musica" scholarship fund. Alberto actively serves on a few boards including the UWM Alumni Association, the Wisconsin ACT Council and The College GOAL Wisconsin.
Marisela Gomez Castellanos is the co-founder and facilitator of ReGeneración, a Latinx youth leadership program at Centro Hispano, where she uses her strong cultural ties and knowledge of Mexico to inspire other Latinx youth to see their cultural identities and knowledge as a source of strength and power. She was recently honored with the YWCA Madison's Woman of Promise Award, which recognizes the contributions of a young woman aged 30 years of age and younger doing outstanding work in the Greater Madison Community.
Sujhey Beisser, born in Venezuela, is a retail support officer at Park Bank but is best known in Madison as the creator of "Five Senses Palate," a popular food blog. She says food has been a part of her life for as long as she can remember. Beisser started "Five Senses Palate" originally as a place where she could document and track recipes for her friends and family, but it has quickly grown into a popular resource for thousands of Madison's foodies. She trained herself as a home chef through exploring recipes from books, magazines, TV, as well as local and world known chefs. After offering personal chef services as an auction gift for a local nonprofit, Beisser began a small personal chef business with the help of her husband. She now loves cooking for clients and creating unique dining experiences for their guests. She serves on the board of directors of Madison Public Market Foundation.
Catherine Emmanuelle was the first Latina/o on the city council in Eau Claire when she was appointed to a seat left vacant by State Rep. Dana Wachs and serves as the vice president of the city council. She was a non-traditional student at UW-Eau Claire and worked as an intern for Senator Herb Kohl. Emmanuelle was the recipient of the 2013 Wisconsin Outstanding Women of Color in Education award, and she also received the 2017 Outstanding Recent Alumnus Award from UW- Eau Claire. Emmanuelle received national attention when the city council voted to ban her from breastfeeding her son during council meetings. Catherine works for UW-Madison, Division of Extension as the Area Extension Director for Chippewa, Dunn, and Eau Claire Counties, and is a member of Extension's Latino Task Force. Her community contributions are built upon authentic engagement and intentional inclusion of people who are often marginalized and/or underserved.
Tammy Rivera, executive director of the Southside Organizing Center in Milwaukee, has provided strategic and operational leadership across several communities and organizations for the past 25 years. She's worked with United Community Center, SER Jobs for Progress, Hunger Task Force of Milwaukee, United Cerebral Palsy of SEW, Girls Scouts of Milwaukee Area and Voces de la Frontera, to name a few. In 2008, she opened a consulting firm called Xecutiva to provide executive-level consulting and services to organizations and professionals. She has also taught preschool, alternative education, adult basic education, and undergraduate and graduate courses. It is this diverse range of deliberately crafted experiences that, she says, "has her committed to a holistic approach and unity in and across community."
Gabby Gamboa is an on-air personality as well as the general manager for the station La Mas Grande, a Spanish-speaking news radio station in Green Bay. Gamboa, herself an immigrant, understood the struggles of not speaking English in Wisconsin and wanted to connect with the community in a way that offers a service to them. Her four-hour radio show airs every weekend day from 2-6 p.m. The radio delivers local and national news, gives shout outs to listeners and reads job listings. It also features Latino music.
Joaquin Altoro was appointed by Governor Tony Evers to head the Wisconsin Housing and Economic Development Authority (WHEDA) earlier this year, leading the state's efforts to stimulate the economy by supporting home ownership and small business development. Prior to joining the administration, he was a vice president at Town Bank, heading the bank's community business banking and commercial lending programs. Spending most of his career in Milwaukee, he serves the community as a member of the Plan Commission as well as the boards of SHARP Literacy, Forward Community Investments, Nativity Jesuit Middle School and Public Policy Forum.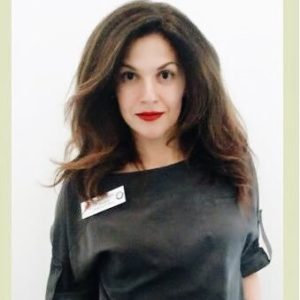 Meralis Hood serves as the leader of City Year Milwaukee as the Vice President & Executive Director. In this role, she maintains and reinforces strong and strategic relationships with Milwaukee Public Schools, City Year Milwaukee's Board of Trustees, corporate and philanthropic partners, and the wider community. Hood was born and raised in Milwaukee after her mother was recruited from Puerto Rico to serve as a bilingual educator in the city. She earned a master's degree in curriculum and instruction from the University of Wisconsin-Milwaukee and a master's of education in educational leadership and administration from National Louis University.
Justin Cruz serves as vice president of inclusive excellence, a role he assumed earlier this year, at American Family Insurance in Madison. In this role, Justin and his team are charged with building a strategy and developing programs and partnerships that foster a thriving diverse workforce and strong inclusive culture. Before taking on that role, he was Vice President of Strategic Data & Analytics, a role in which we oversaw a team of data scientists and statisticians charged with utilizing data and predictive analytics research to create new, proprietary insights for the organization that optimize current capabilities or enable the development of new, innovative business models. Prior to his current role at American Family, Justin served as Actuarial Vice President from 2008 to 2013, where he was responsible for the development of rates for the property and casualty products at American Family. He joined American Family as an actuary in 2001 after a stint as a teacher in Milwaukee. Justin is also a board member for YWCA Madison.
Baltazar de Anda-Santana helped form what is now Orgullo Latinx (Latinx Pride) of Dane County, which builds an equitable and safe community for Latinx LGBT people through programming, education, advocacy and support. He is also the co-founder and longtime director of Latino Academy of Workforce Development, which serves a community of over 800 learners participating in job skills training, GED and pre-GED classes, language courses, computer classes, business and employment development. In 2017, Baltazar rode his bike for 24 straight hours in support of refugees and immigrants.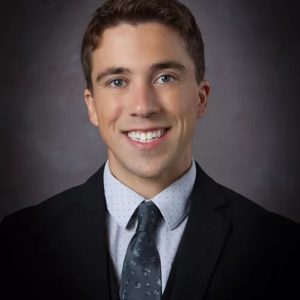 Danny Garcia, an attorney in Fond du Lac, earned both his Bachelor's Degree and his J.D. from the University of Wisconsin-Madison, graduating in 2011 and 2014 respectively. He currently serves as the President of the Fond du Lac Bar Association. Garcia is one of the youngest attorneys to ever hold an executive position at the Fond du Lac Bar. His practice emphasizes Criminal Law, Family Law, Landlord/Tenant law, Employment Discrimination and Contract Litigation. Garcia also works with both English and Spanish-speaking clients. He is both a member of the State Bar of Wisconsin and admitted to practice in both the Eastern and Western Federal Districts. He also serves as Chair of the State LGBT+ Caucus.
Marta Bianchini owns Cubanitas, one of Milwaukee's most beloved ethnic restaurants. The first Cuban restaurant in Wisconsin opened Downtown all the way back in 2003, adding a second location in Oak Creek in 2017. A third spot, in Brookfield, is set to open next spring. Along with her chef husband Marc, Marta also owns Indulge Wine Bar and both Cuban and Italian catering operations. They're also the driving force behind the annual Cuban Day Festival, which takes place every spring. She earned the 2015 Entrepreneurial Excellence Award from the Hispanic Professionals of Greater Milwaukee. Born in Cuba, she came to the U.S. as an infant and grew up in New Jersey with parents who were also entrepreneurs.
Yvonne Brodsky is a Global Leadership Development & Early Talent Program Leader at GE Healthcare, focused on recruiting and developing diverse talent. A native of Peru, she also serves on the board of directors of the Milwaukee Institute of Art and Design and YWCA of Southeastern in Wisconsin, and was the executive director of the Hispanic Professionals of Greater Milwaukee.
Norma Gallegos Valles is a morning show co-host at Madison's La Movida Spanish radio station and workforce manager at Centro Hispano. She has helped provide education and training through the Latino Academy of Workforce Development, which serves underrepresented Dane County families and helps guide people into positions where they will make family-sustaining wages and develop career pathways for future generations. Gallegos Valles got her bachelor's degree at UW Madison and her Associates Degree at Madison College.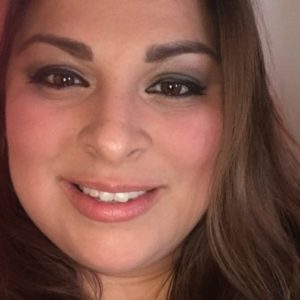 Milly Gonzalez is the Domestic Violence Program Coordinator for HELP of Door County. She began working with HELP as a volunteer and later as an interpreter with the Visitation & Exchange program. In September 2016, Gonzales joined HELP's staff as a domestic violence advocate. In 2017, she assumed her current role new role as the Domestic Violence Program Coordinator. Gonzalez initiated several community support groups for survivors of domestic violence, including working with Operation Fresh Start in the Door County Jail. She also serves as the Northeast Wisconsin Regional Director for the Wisconsin Women's March and was chosen as one of 12 Wisconsin women to participate in End Abuse Wisconsin "We Lead Academy," an elite educational program of End Domestic Abuse Wisconsin. In June 2018, Gonzales was awarded the Anne Kok Social Justice Award, honoring the late executive director of HELP and recognizing her legacy.
Tammy Olivas is the Outreach Director of Hispanics for School Choice, a nonprofit that aims to support Hispanic families through education opportunities. She has been that outreach director for more than seven years, and in her time, she has worked with other leaders in different Hispanic communities to bring down barriers to success and provide crucial information about education opportunities that help those communities.
Gerardo Licon is a professor of history and Latin American studies at UW-Eau Claire. He recently was featured in an episode of the Latino Media Collective where he talked about the 1943 Zoot Suit Riots and what they can teach us about anti-immigrant, anti-Latino sentiment in the U.S. today.
Rebeca Valcq was appointed earlier this year by Governor Tony Evers to a six-year term as Commissioner at the Public Service Commission of Wisconsin. Additionally, she was appointed to serve a two-year term as Chair. Prior to the gubernatorial appointment, Valcq was a partner in Quarles & Brady's Energy and Environmental Group where she focused her practice on regulatory, compliance and energy law. She was also regulatory counsel for Wisconsin Electric Power Company where she advised on all areas of regulatory law in multiple jurisdictions as well as compliance and legislative matters. Valcq has been recognized as one of the Business Journal's "40 Under 40," an award that recognizes the future community leaders of Southeastern Wisconsin.
Jason Crye is a program officer for the Bradley Foundation, a philanthropic legacy organization. He is involved in many areas of the foundation, including philanthropic giving in K-12 education, legal studies and practices, and performing arts. He was previously the Executive Director for Hispanics for School Choice, where he worked with his team to help thousands off Spanish-speaking families find schools that best fit their needs. He is also a senior visiting fellow at the Thomas B. Fordham Institute. Crye holds a J.D. at Roger Williams University and a 2019 participant in Sir Roger Scruton's Scrutopia Summer School.
Sarahi Monterrey, an English-as-a-second-language teacher at Waukesha North High School, was named Wisconsin's High School Teacher of the Year for 2018. Besides teaching, Monterrey works with the Dreamers Welcome scholarship for Hispanic students and Girl Talk, a club that inspires students to become decision makers. She also builds life lessons into her classes and encourages her students to uplift one another. She has been a teacher for more than 15 years and is now eligible to become the overall state teacher of the year.
Alvaro Araque is the Executive Director of Marketing & Consumer banking at JP Morgan in Milwaukee. He serves on the board of directors of Hispanic Professionals of Greater Milwaukee, Hispanic Chamber of Commerce of Wisconsin, Wisconsin Bankers Association and Penfield Children's Center, where he is also board chair.
Phil Chavez became the first Latino elected as a Milwaukee Municipal judge in 2007 and served as presiding judge from 2012-17. A linebacker on the Wisconsin team that won the 1994 Rose Bowl, Chavez went on to Law School at UW-Madison and went into private practice as a sports attorney. He was twice-elected municipal judge in the village of Mt. Horeb, just west of Madison, before moving to Milwaukee. He is active in Veterans Stand Down where he provides community court for homeless and indigent veterans, volunteer coaches high school football, was a certified substitute teacher for grades K-12 and has sat on the Board of Directors for Special Olympics-Wisconsin for more than nine years.
Brandie de la Rosa, CEO of E3inspire, is an advocate for survivors of domestic abuse. Based in Madison, she blends her 20-year career in IT, understanding of business analytics and business consulting to reshape how companies approach abuse. Through education, she and her team help organizations understand the impacts of trauma on the workplace while offering real solutions that establish a more productive work space. Before becoming a business owner, she served as a Senior Technical Business Analyst for Pitney Bowes for about two years and a Senior Technical Analyst for Ricoh USA, Inc. for almost four years and has been managing E3inspire for almost six years. She said E3inspire was brought about by her ambition to focus on helping victims create a new story, one of success for those who have experience with trauma.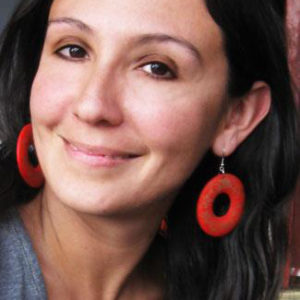 Eugenia Highland serves as the coordinator of the YWCA Restorative Justice Program Director in Madison. The Restorative Justice Program allows young people ages 12 to 16 the opportunity to avoid fines and a conviction in favor of a creative project that addresses accountability, community safety and competency development. As a program manager, Highland works to disrupt the school-to-prison pipeline affecting students of color, students with disabilities and LGBTQ students at disproportionate rates. The program employs peer support and mentoring to help those who need guidance. In the "Midwest Mujeres" podcasts hosted by Araceli Lopez Esparza, Highland said restorative justice is a journey that requires conversations about transgenerational trauma that comes with both transgenerational impacts and reparations.
Alex Miranda Cruz is the founder of Bravebird, a woman- and minority-owned creative production service led by him and wife Noel Miranda, award-winning filmmakers. Bravebird partners with clients across industries to produce world-class original content in video, photography and web design. After 15 years as a professional actor, Miranda Cruz transitioned into creative development and production for major studios where he learned the inner workings and realized that the entertainment industry heavily relies on old ideas to appeal to the majority at the expense of the minority. Discouraged by the common narrative that dominates the industry and the poor depiction of minorities, Miranda Cruz founded Bravebird to produce and depict their own stories from a more honest and authentic lens.
Silvia Gomez de Soriano is a Bilingual Resource Specialist at Madison East who has dedicated her life to advancing the dreams of Latino students in Madison. She is the recipient of the prestigious Roberto G. Sanchez Award from Centro Hispano, which honors an individual that has demonstrated leadership in advancing educational and career opportunities for Latinos in Dane County. An alum of East herself, she guided the formation of the school's Latino Student Union and helped the group raise $10,000 in its first year, much of which funded scholarships for Latino students. Many students say Gomez goes above and beyond her job descriptions – even though she is often not paid for the additional work she does. Aside from bringing the Latinx community and the school together, Gomez has become a second mother to many of her students.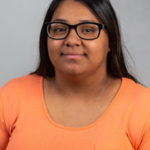 Brenda Gomez Solis is the first-ever Hispanic Outreach Specialist at the University of Wisconsin-Platteville. A native of Sylvania, Georgia and alumna of Loras College in Dubuque, she was most recently the Pre-college Coordinator for the Office of Multicultural Student Affairs at UW-Platteville and is now fully transitioning into her new role. The university's new Hispanic Outreach Program builds on current pre-college services and enhances outreach activities to build a trusted relationship and on-going community dialogue between UW-Platteville and the Southwest Wisconsin Hispanic communities.
Angel Lopez, originally from the inner city streets of Chicago, works for Boys and Girls Club of Greater Milwaukee as the Sports Coordinator where he has worked for the last three years. Prior to joining the Boys and Girls Club, Lopez coached in the NFL for teams like the Green Bay Packers, San Francisco 49ers and Chicago Bears. He also serves as the first Latino Community liaison for the NFL Alumni Chicago Chapter. Lopez was also featured in the 2017 documentary "A Legacy of Hope" produced by Emmy winners Mike Leonard and Mary Kay Wall following Pro Sports Experience and their partnership with Chicago's Parents for Peace and Justice as they serve inner-city, at-risk children and seek to change and save lives through sports.
Leana Nakielski just joined American Family Insurance in their Milwaukee office as strategic partnerships director in January. She joins American Family after establishing herself as a successful nonprofit executive, including stints as development director for the Greater Milwaukee Committee, director of operations for the Hispanic Chamber of Commerce of Wisconsin and director of development for Highland Community School. She still serves as Board Chair of Highland Community School as well as a board member of co-chair of the Menomonee Valley UEC Advisory Committee for the Urban Ecology Center. She earned both an undergraduate degree and MBA from the University of Wisconsin-Madison.
Justice Castañeda has been the executive director of Common Wealth Development in Madison since 2017 and, prior to that, worked in multiple roles in government, nonprofit and educational settings. Castañeda oversees and manages Common Wealth Development, which is involved in housing development, youth and adult job training and community engagement. He has a masters in policy organization and leadership studies, and city planning. He is also getting a Ph.D. in urban and regional planning at UW-Madison.
Dr. Marla Delgado-Guerrero is a mental health counselor at Marquette University, and has been a positive force in the Marquette community on both a campus level and individual level. In addition to working one on one with college students, she serves on various university committees that focus on policies to help underrepresented students. She helped create the Undocumented Student Task Force that supported undocumented/DACA students at Marquette. She was also a recipient of the 2014 Outstanding Women of Color Awards at UW-Madison and received a second-place honor from the American Association for Hispanics in Higher Education 2018 Outstanding Dissertation Award, where she explored mentoring relationships for Latinx college students.
Arlette Rodriguez Miller is the Executive Director of the Greater La Crosse Area Diversity Council. Her goal as executive director has been to motivate the people of La Crosse to become a welcoming community where inclusion and diversity are celebrated. Prior to taking on this role earlier this year, she was Diversity Advocate at New Horizons in La Crosse, having begun her career as a Hispanic Community Liaison dealing in public relations. She has worked with a broad range of individuals and enjoys organizational development, particularly focusing on social justice, activism, human rights, communication, marketing, community education and training. Arlette has over 15 years of experience in family therapy, community development, teaching, marketing, communications and English/Spanish interpretation. Trained and skilled in non-profit as well as private administration and supervision on intervention in social justice, change in times of global crisis, and immediate response
Who did we miss? Nominate the people who respect for next year's Sí Se Puede List by emailing news@madison365.org.