This is the second in a five-part Madison365 series highlighting Wisconsin residents of Latino heritage who have accomplished great things and made a real impact in business, education, government, media and the nonprofit sector. Read Part 1 here.
Para leer en español, haga clic aquí.
Anthony "Showtime" Pettis
Anthony "Showtime" Pettis is a former UFC Lightweight Champion. His record includes 19 wins — 16 by knockout or submission — against just six losses since he got his start with World Extreme Cagefighting in 2007. He still hails from his native Milwaukee and has reinvested in the community as owner of Roufusport MMA Academy, Showtime Sports Bar and APS Barbershop, all in Milwaukee.
Tania Ibarra
Tania Ibarra is the senior manager for internal controls and financial reporting at Spectrum Brands, but has made her real impact as the president of the Latino Professionals Association of Greater Madison, an organization she helped found in 2013. Through her career, Tania has participated and played different roles in many diversity and inclusion initiatives at the various companies and organizations she has served. She was recently recognized as a 40 under 40 Outstanding Professional by InBusiness Magazine and as one of the 35 M-Listers for social innovation from Madison Magazine for her collaboration with Step UP: Equity Matters.
Alderman José Pérez
Alderman José Pérez represents the near south side on the Milwaukee Common Council. The lifelong Milwaukeean has worked as a national field representative for the AFL-CIO and later as an economic development specialist for the City of Milwaukee Department of City Development. Pérez also served as the executive director for Milwaukee Inner-city of Congregations Allied for Hope (MICAH), an organization committed to addressing social justice and change within the community. He was elected to his second four-year term in 2016.
Fabiola Hamdan
Fabiola Hamdan is a Dane County social worker in the Joining Forces for Families program. A strong and active advocate for the Latino community, she is the founder of the annual El Dia de Los Niños, a celebration of Latino children. She received the 2012 UW McDowell Alumni Achievement award, the 2012 Muriel Pipkins Award, the 2011 YWCA Madison Women of Distinction Awards and the 2003 Distinguished Service Award from the National Association of Social Workers in Madison.
Norys Piña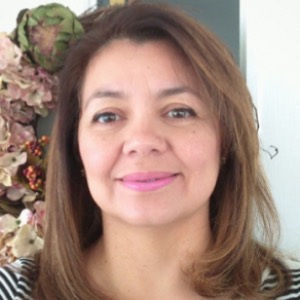 Norys Piña is one of the most active Latina advocates in the Fox Valley. She founded Unidos por un Futoro Mejor (United for a Better Future) to work for systemic change in the community, state and nation. Norys advocated for driver's cards for undocumented immigrants and quickly drew together funding and people to fill three buses to participate in a statewide "A Day Without Latinos" demonstration at the state capitol last year. She has been active in the faith community ESTHER, especially in ESTHER's Latino Simulations and Voices of Hope theatre productions. Most recently, Norys has organized a community-wide Latino Voter Engagement campaign. For her efforts, ESTHER honored her with their 2016 Community Award.