This is the fourth in a five-part Madison365 series highlighting Wisconsin residents of Latino heritage who have accomplished great things and made a real impact in business, education, government, media and the nonprofit sector. Read Part 1 here, Part 2 here and Part 3 here.
Para leer en español, haga clic aquí.
Michael Hernandez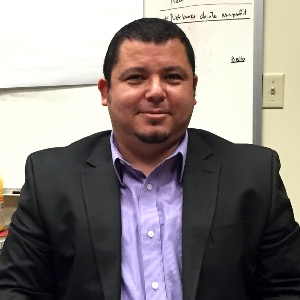 Michael Hernandez is Principal of Madison East High School, one of the most diverse schools in the state and a focal point of Madison's east side community. In 2015, the former Sherman Middle School principal was given the Roberto G. Sánchez Award which honors an individual, group or organization that has demonstrated leadership in advancing educational and career opportunities for Latinos. He has three master's degrees that he earned at California State University in San Bernardino, California. He is currently working on his doctorate at Edgewood College. Previously, he earned his bachelor of science degree in education at Bowling Green State University in Ohio.
Jose Delgado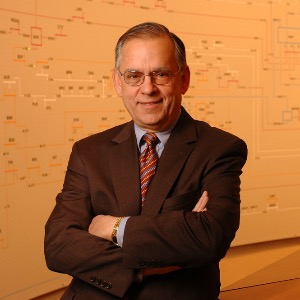 Jose Delgado is a giant in the electrical utility industry in the Midwest. After 27 years at Wisconsin Electric Power Co. (now We Energies) starting as an electrical engineer and ending as Vice President of Electric System Operations, Delgado was named to head up the formation of American Transmission Company, the first multi-state transmission-only utility in the United States. The Marquette alum has served on a wide variety of national and regional committees and councils overseeing and supporting the electrical industry. He was a member of the Greater Milwaukee Committee and of the Marquette University School of Engineering National Advisory Council. He has served on the Board of Forward Wisconsin, the United Community Center and the Wisconsin Manufacturers & Commerce. He is currently a member of the University of Wisconsin Board of Regents.
Teresa Mercado
Teresa Mercado is executive director of Mexican Fiesta, the largest Latino festival in the Midwest, and the Wisconsin Hispanic Scholarship Foundation that it funds. Her festival will celebrate its 44th year Aug. 25-27, as more than 85,000 people will descend on the Summerfest grounds to celebrate Mexican culture through food, music, dance and family activities. To date, the foundation has provided more than $1.3 million in scholarships for Latino students in Wisconsin. In recognition of her efforts, United Migrant Opportunity Services (UMOS) named Teresa Hispanic Woman of the Year in 2015.
Ana Báez
Ana Báez is a bilingual counselor at the state's largest bilingual high school, South Division in Milwaukee. She works to help students achieve their full potential through a variety of career panels, college preparation, National Academy Foundation programs in health sciences and one-on-one guidance. The daughter of Puerto Rican immigrants grew up in Milwaukee and attended the University of Wisconsin as a PEOPLE scholar. She earned a bachelor's degree in Human Development and Family Studies with a Certificate in Chicano/Latino Studies and went on to earn her master's degree in 2008, always with an eye toward returning to Milwaukee to serve the community. While a student at UW, she was one of nine co-founders of the Kappa Gamma Chapter of Sigma Lambda Gamma, the fastest-growing Latina-based multicultural sorority.
Gary Ballesteros
Gary Ballesteros currently fulfills two roles for Milwaukee-based Rockwell Automation: First, as vice president, law, he leads a team of 16 lawyers and paralegals around the globe supporting the company's go-to-market strategies, navigating all the challenges that come with $6 billion in annual sales. Second, as ombudsman, he also serves a critical role in the company's culture of ethics and integrity. The ombudsman has a direct reporting authority to the Board of Directors and is empowered to investigate any claims or allegations of misconduct within the company. The ombudsman maintains a variety of hotline reporting mechanisms that can be accessed anonymously by any employee worldwide, and he also manages a staff of investigative personnel and counsel who investigate any reported violations of the Rockwell Code of Conduct.
Mayor Jason Gonzalez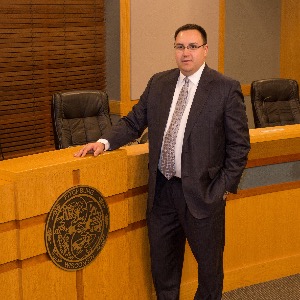 Mayor Jason Gonzalez is the first Latino – and first millennial – mayor of Fitchburg, the growing – and increasingly diverse – suburb of Madison. He was also the first Latino on the Fitchburg Common Council when he was elected in 2013 and unexpectedly unseated the incumbent mayor earlier this year. A Madison-area native and UW alum, Gonzalez is a criminal defense attorney.