This is the fifth in a five-part series highlighting Wisconsin residents of Latino heritage who have accomplished great things and made a real impact in business, education, government, media and the nonprofit sector. To read the previous four parts, click here.
Para leer en español, haga clic aquí.
Wilma Bonaparte
Wilma Bonaparte serves as vice president for Milwaukee Area Technical College's Mequon campus. Her college leadership career spans nearly 30 years, starting in 1988 as the MATC district-wide director of bilingual and basic skills programs. After six years in Boston, Bonaparte returned to MATC in 1999, where she served in multiple leadership roles in liberal arts and sciences, college transition, consumer and hospitality, business and health occupations until 2012, when she was promoted to dean of MATC's School of Liberal Arts and Sciences. She holds a doctorate of education from the University of Massachusetts-Boston, a certificate in leadership from Harvard University's Institute for Educational Management, a master's of education from Penn State University and a bachelor of arts degree from the University of Puerto Rico.
Mateo Barrientos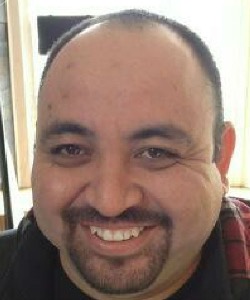 Mateo Barrientos is one of the first Latino business owners to make a mark in downtown Arcadia, about 40 miles north of La Crosse, when he took the huge risk to open the MM San Juan grocery store in 2004. That risk turned out to be a brilliant investment for the entire community; census data shows the Latino population of the village of 3,000 has doubled in the last five years and now makes up fully one-third of the population. The Latino business community has thrived as well, and Arcadia is now home to a half-dozen Hispanic grocery stores, restaurants, a clothing boutique and even tax and legal service offices. Mateo continues to be a leader in the business community as a member of the Arcadia Chamber of Commerce board of directors.
Fernando Delgado
Fernando Delgado is a worldwide powerhouse in the talent recruitment and retention game. He's developed and led best-in-class talent acquisition organizations in the Americas, Europe and Asia for companies such as Coca-Cola, Deloitte, Microsoft and Oracle. He currently serves as vice president for Global Talent Acquisition at Johnson Controls. He has more than 20 years experience specializing in recruitment services and leadership and continues to leverage his experience with different cultures and countries to find new ways to identify top talent in the global workplace. He also serves on the Hispanic Professionals of Greater Milwaukee Board of Directors.
Israel Lopez
Israel Lopez is a business attorney specializing in mergers and acquisitions for Madison-based law firm Neider & Boucher. He's also the founder of Chins Up Foundation, an organization that pairs college athletes with at-risk kids in a penpal relationship. Such a penpal relationship helped the Milwaukee native came through a stint of homelessness to attend Concordia University-Saint Paul on a football scholarship, graduate with honors and attend the University of Wisconsin Law School.
Leslie Orrantia
Leslie Orrantia is the director of community relations at the University of Wisconsin, a post she's held since August 2016. She has been on campus for four years, serving since 2012 in the School of Education's External Relations office and as assistant director for the Wisconsin Collaborative Education Research Network within the School of Education. Prior to her work with UW-Madison, she served as a caseworker in Madison for nearly five years, collaborating with area nonprofits, government institutions, community organizations and local media to best address client needs. It was her work as a caseworker that really taught her the value of listening to others.
Dora Zúñiga
Dora Zúñiga is director of development at Wisconsin Public Radio, where she oversees all aspects of the network's fundraising program including membership, business sponsorships, major gifts, planned giving, grant proposals, and audience services and support as she connects with various communities across the state. The winner of the 2014 UMOS Hispanic Woman of the Year, Zúñiga has been an important Latina community leader in Madison for decades. She previously served as CEO of two large and important Madison-area nonprofits: Centro Hispano and Big Brothers Big Sisters of Dane County. Zúñiga also worked as director of leadership giving at the United Way of Dane County. Zúñiga earned the Madison Rotary Vocational Service Award in 2014 and the Roberto G. Sanchez Leadership Award from Centro Hispano in 2013. She was noted as one of the "all-time top 125 most influential Madisonians" by Madison Magazine in 2003.