Pay close attention to the names of museum galleries and the panel text next to artworks, and you'll quickly realize that most museums have names that are closely linked to the institution's building and collection.
At the Milwaukee Art Museum, one of those names is surely Bader – art collector, dealer and Aldrich Chemical owner, the late Alfred Bader and his wife Isabel, whose legacy survives in Bader Philanthropies.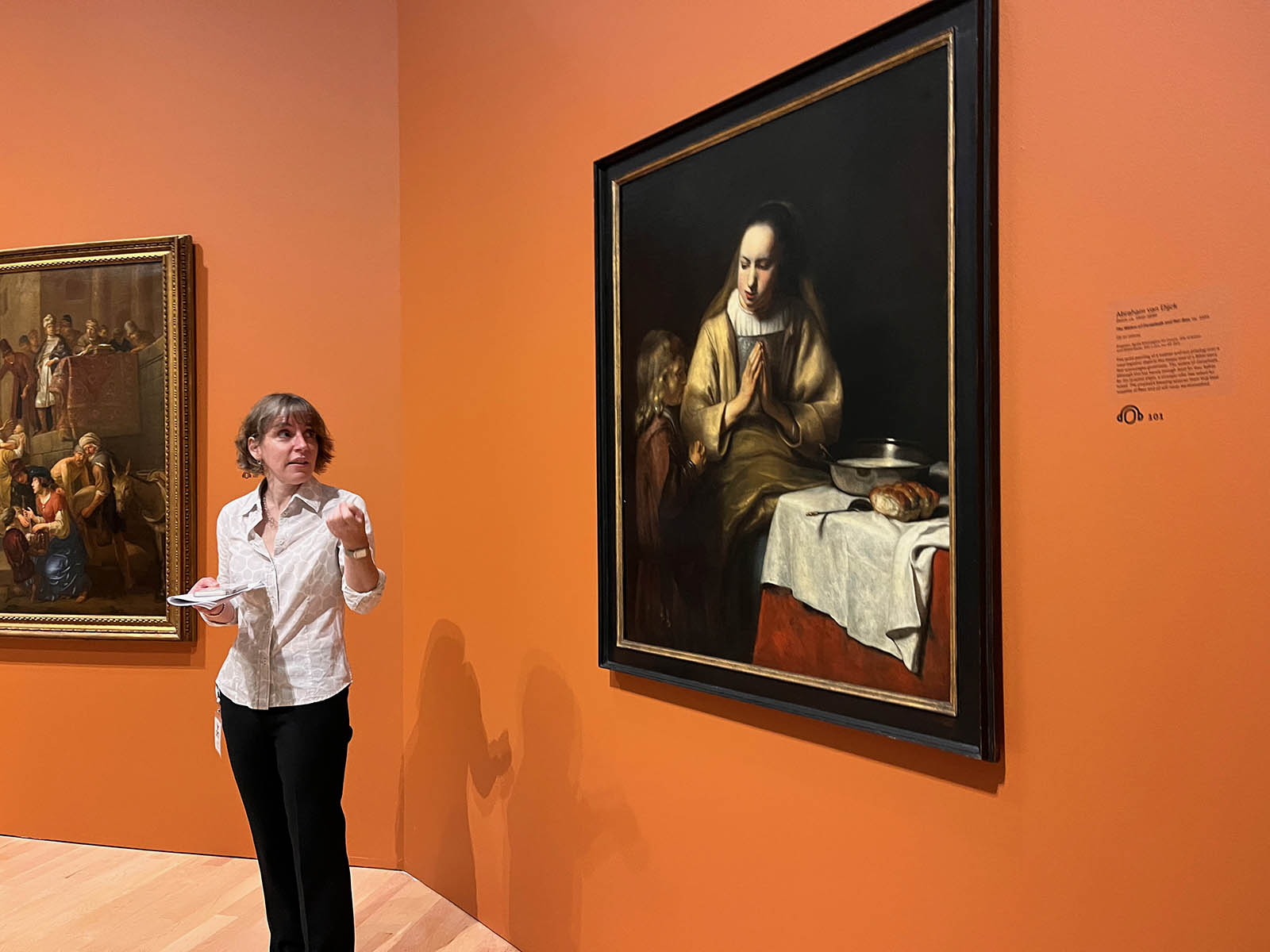 That legacy is also apparent at MAM, where there are dozens of works donated by the Baders, where Alfred Bader had organized at least two exhibits as a community curator, and where the museum's first-ever curator of European art – Tanya Paul – is underwritten by Bader Philanthropies.
It is that deep relationship that has also led to a new exhibition, "Art, Life, Legacy: Northern European Paintings in the Collection of Isabel and Alfred Bader," which is something of a homecoming for 76 Dutch and Flemish paintings.
How, you ask, is this show – which hangs Sept. 29 through Jan. 28 in the Baker/Rowland Galleries and for which there is a new catalog – a homecoming if the paintings are from the Low Countries?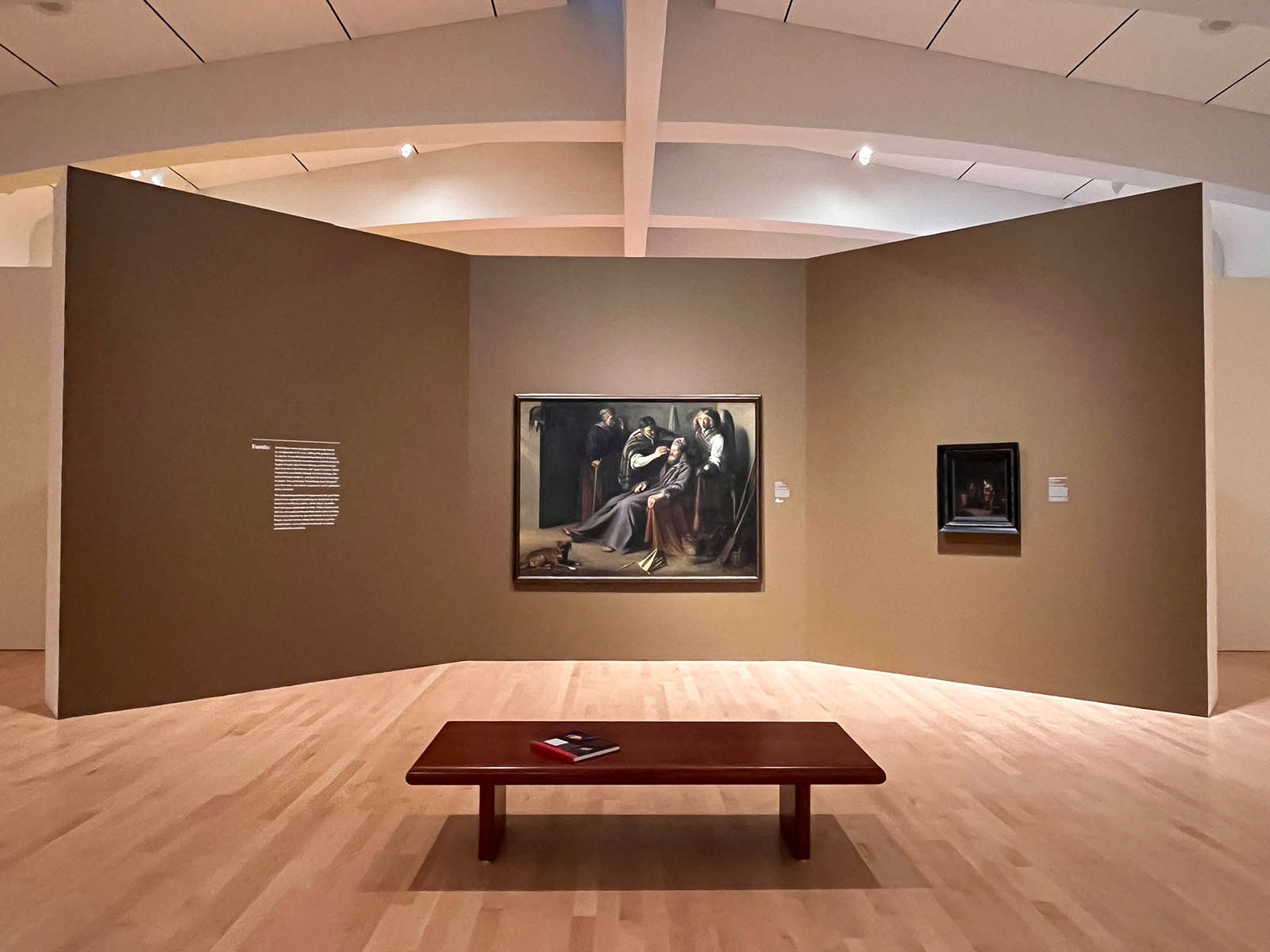 "A lot of these paintings are like old friends," says Paul. "I used to visit them in their home on a regular basis. I would vist Alfred every month on the same day at the same time, and the apartment was filled with paintings.
"Every available wall surface was filled with paintings. And we would sit and chat, and they welcomed me like family – they became almost like grandparents to me. And these paintings became really familiar to me."
Though they're now housed at Agnes Etherington Art Centre at Queen's University in Canada – which is Alfred Bader's alma mater, the only university that would accept him when he was a refugee – the paintings had resided for many years in Milwaukee.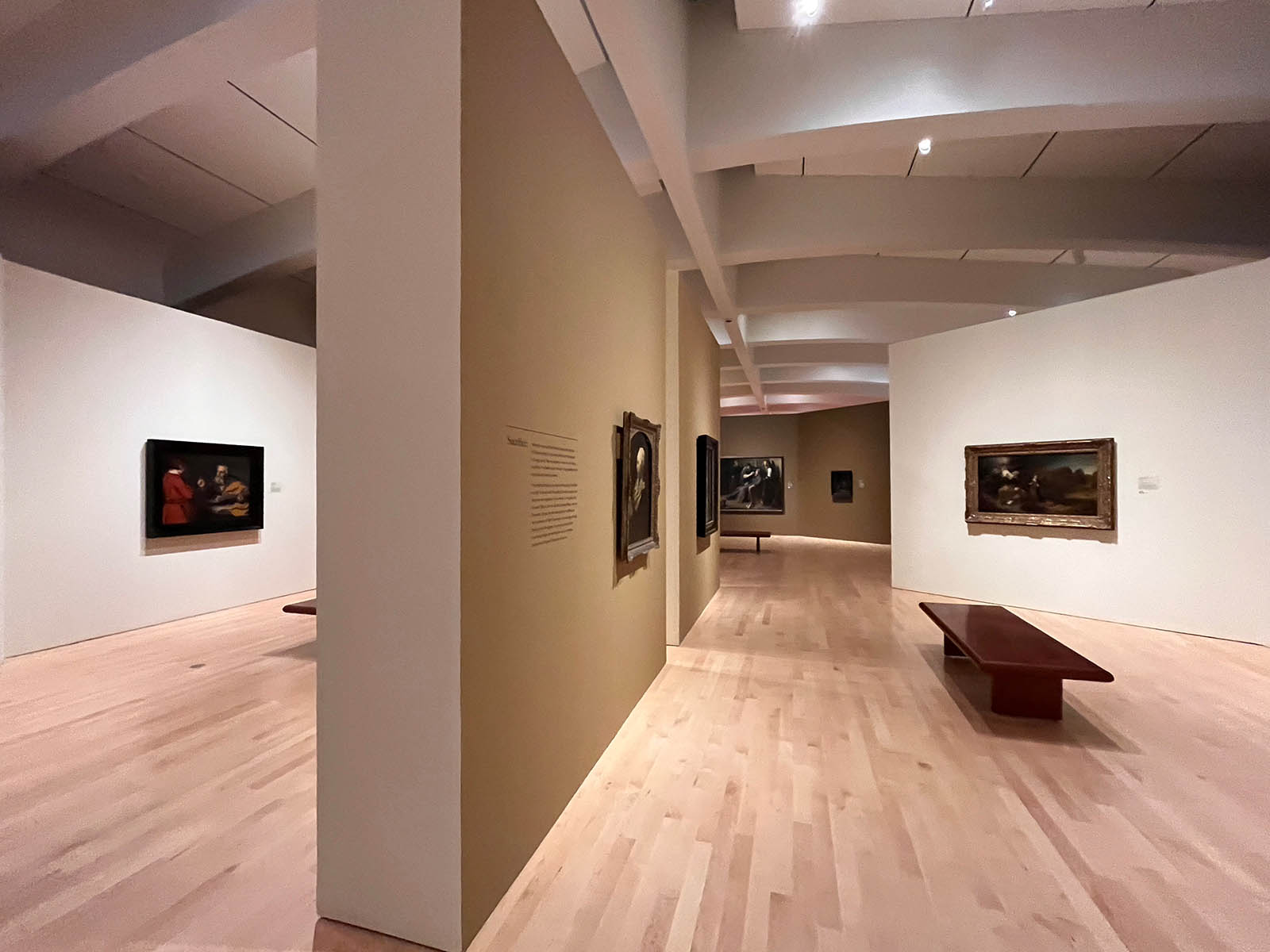 "Alfred and Isabel, via Bader Philanthropies, gave a major gift recently for (Queen's University) to build a new building," Paul explains. "So while that is happening, these paintings are all off view. This is a really nice opportunity to bring them back here to the place where they, for a while made their home.
"Then they're going to go back to hang in that wonderful academic environment that's so suited to them."
The exhibition is broken up into themed spaces, dealing with subjects like generosity, journey, struggle, faith, sacrifice and family – all themes closely tied to the life and philosophy of Alfred Bader, who grew up in Vienna.
At age 14, Bader was sent by his family to England to escape persecution by the Nazis. He was the only member of his family to survive World War II. By then, he'd been sent to a refugee camp in Canada, Later, Bader studied chemistry at Harvard and then took a job at Kodak.
A gig at Pittsburgh Plate Glass brought him to Milwaukee, where he co-founded Aldrich Chemical in 1951.
"When he moved to Milwaukee, he was already interested in art," says Paul. "He had started collecting early on and he connected with the museum right away. And right around the time that he came to the museum, director Edward White had made the museum's first purchase of European art, which was our Francesco de Zurburan ('St. Francis of Assisi in His Tomb'), and Alfred recognized that that was a real commitment on the part of the institution to European art and making it part of the museum's collection.
"Shortly thereafter, Alfred began giving paintings to the Art Museum. On an annual basis, we would get gifts of paintings."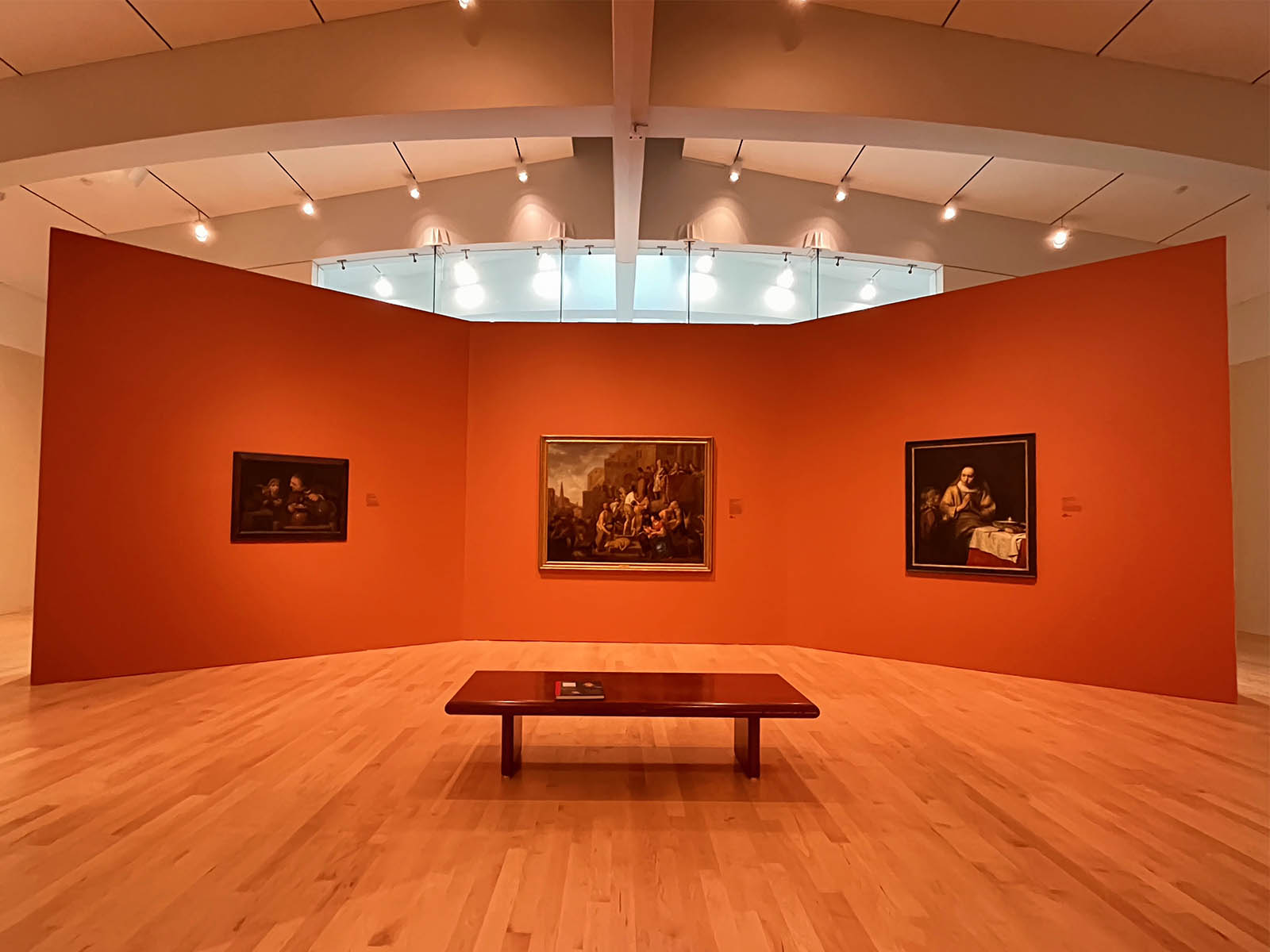 But I digress, in this new show – which is not paintings gifted to MAM – there are some amazing works, including some by Jan Lievens and Rembrandt van Rijn, of whom, Paul says, Bader was a passionate collector.
Many of them are depictions of moral lessons.
"Alfred used to say his life was governed by his ABCs," says Paul, "art, the Bible and chemistry. So he was a lover and collector of old master paintings. So as you go through the collection, one of the things that you'll notice, this first opening section, all of the paintings in this opening section are scenes from the Hebrew Bible.
"Every collection has kind of a fingerprint, and this collection is really distinguished by that. He was interested in the humanity that these pictures conveyed, and the way that they caused you to reflect and think back on your own actions, wonder what you might do in that situation because so many of these paintings are telling stories that are designed to teach you a lesson to impart some moral message."
But there are other works, too, in sections titled "Identies" – largely portraits and self-portraits – and "Dutch Worlds," which includes subsets like "Black Figures in Dutch Art."
The works, as you'd expect from savvy, learned and passionate collectors like the Baders, are pretty much all top-notch, and the Rembrandt gallery is especially interesting for showing the progression of the master's works, but also cracking open the thorny issue of attribution.
"Rembrandt's oeuvre gets bigger and then gets smaller and then gets bigger and then smaller," says Paul, explaining how scholars have attributed works to Rembrandt and then thought better of it and then maybe flip-flopped multiple times.
As much as the dozens of works are a testament to Dutch and Flemish masterworks and their creators, it is also a testament to a life lived in love with art, in pursuit of art and art scholarship and, above all, philanthropy in the form of sharing that art with the wider community.
Born in Brooklyn, N.Y., where he lived until he was 17, Bobby received his BA-Mass Communications from UWM in 1989 and has lived in Walker's Point, Bay View, Enderis Park, South Milwaukee and on the East Side.
He has published three non-fiction books in Italy – including one about an event in Milwaukee history, which was published in the U.S. in autumn 2010. Four more books, all about Milwaukee, have been published by The History Press.
With his most recent band, The Yell Leaders, Bobby released four LPs and had a songs featured in episodes of TV's "Party of Five" and "Dawson's Creek," and films in Japan, South America and the U.S. The Yell Leaders were named the best unsigned band in their region by VH-1 as part of its Rock Across America 1998 Tour. Most recently, the band contributed tracks to a UK vinyl/CD tribute to the Redskins and collaborated on a track with Italian novelist Enrico Remmert.
He's produced three installments of the "OMCD" series of local music compilations for OnMilwaukee.com and in 2007 produced a CD of Italian music and poetry.
In 2005, he was awarded the City of Asti's (Italy) Journalism Prize for his work focusing on that area. He has also won awards from the Milwaukee Press Club.
He can be heard weekly on 88Nine Radio Milwaukee talking about his "Urban Spelunking" series of stories.