Madness was in the air at Fiserv Forum on Friday night. Following games from Purdue, Yale, Virginia Tech, Texas, LSU and Iowa State, the three-seed Wisconsin Badgers defeated Colgate, 67-60, in a game that nearly lasted until midnight. With a UW win just 80 miles from home and the first NCAA men's basketball tournament games at Fiserv Forum, there were many reasons to celebrate.
From our favorite mascots to the biggest plays of the day, we compiled some of our more memorable images from yesterday's games – only to run it back tomorrow as three-seed Wisconsin will take on eleven-seed Iowa State and six-seed Texas will face fellow three-seed Purdue.
Check our some of our favorite images from the first day of March Madness at Fiserv Forum.
1. The first of (hopefully) many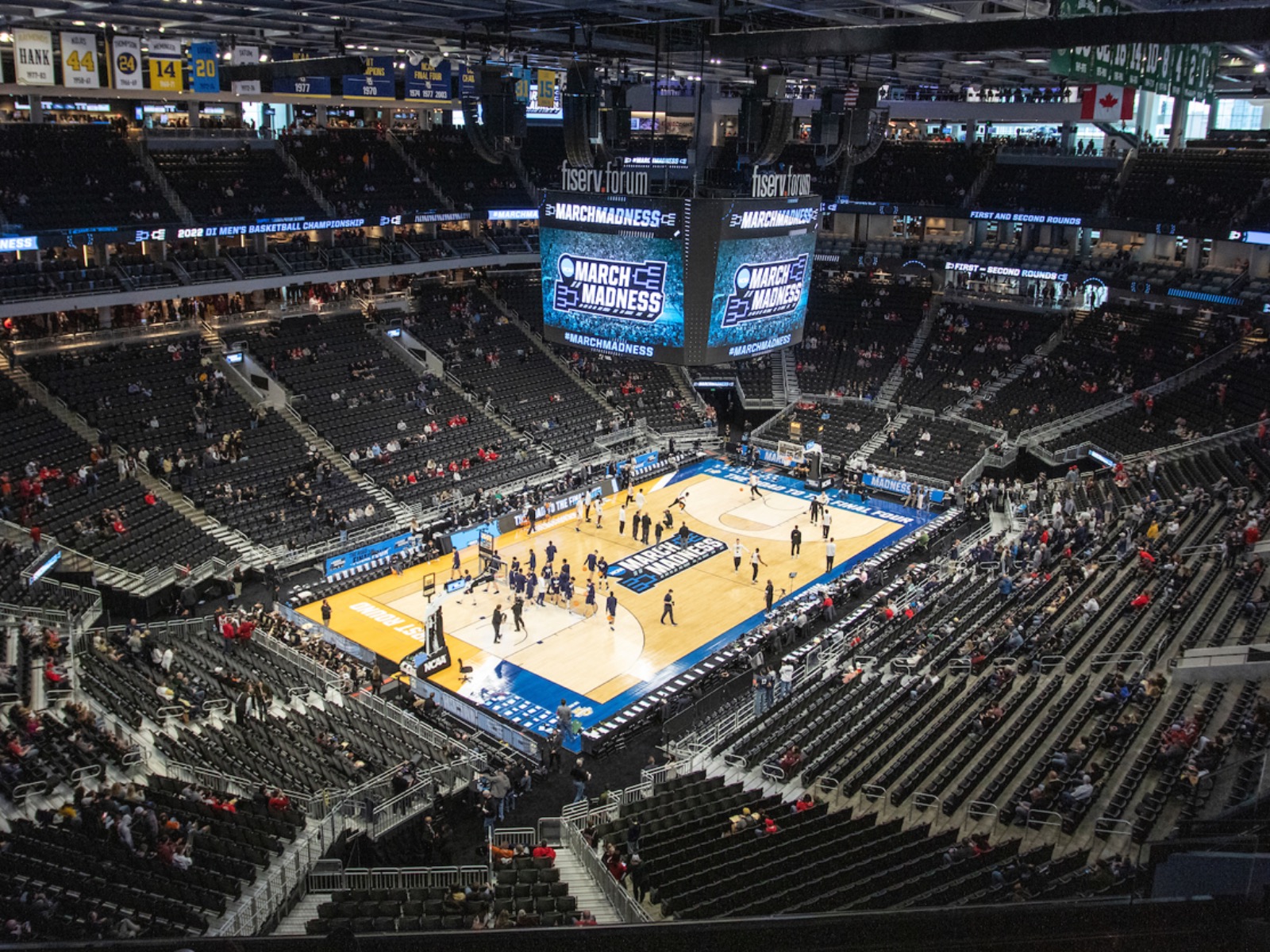 Yesterday marked the first time that the Bucks' new arena hosted the NCAA men's basketball tournament. Thanks to the 16,000-plus fans that filled the area, let's hope that Milwaukee becomes a staple for March Madness for years to come – and perhaps even host a regional or the Final Four. The NCAA's list of locations is set through 2026, with Milwaukee scheduled to host the first and second rounds again in 2025.
2. Chucky Hepburn's 'do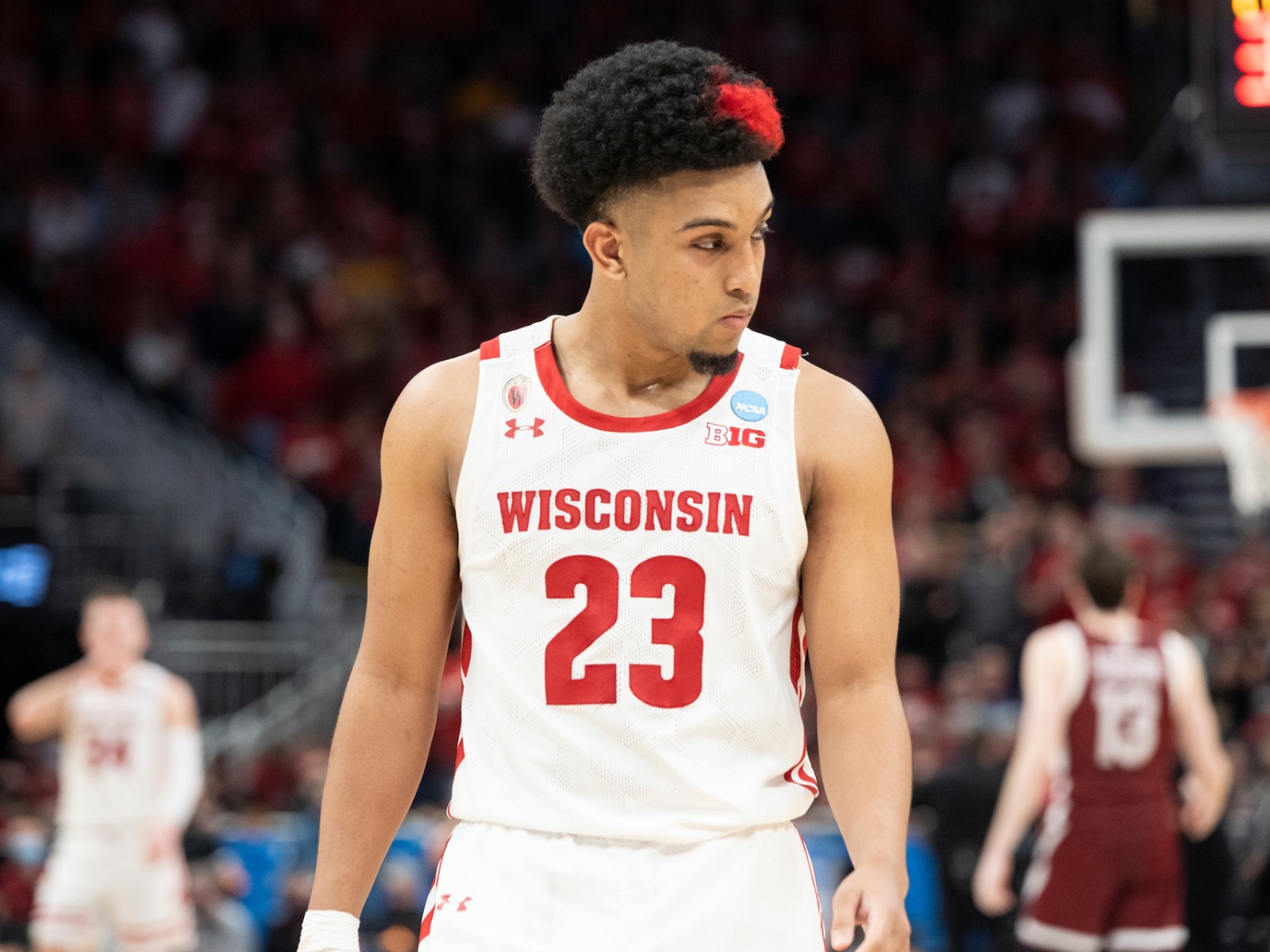 The only thing more red than Fiserv Forum last night was Chucky Hepburn's hair. The point guard's signature hairstyle was extra red in celebration of March Madness – and what will hopefully be a long tournament run for the Wisconsin Badgers.
3. Texas escapes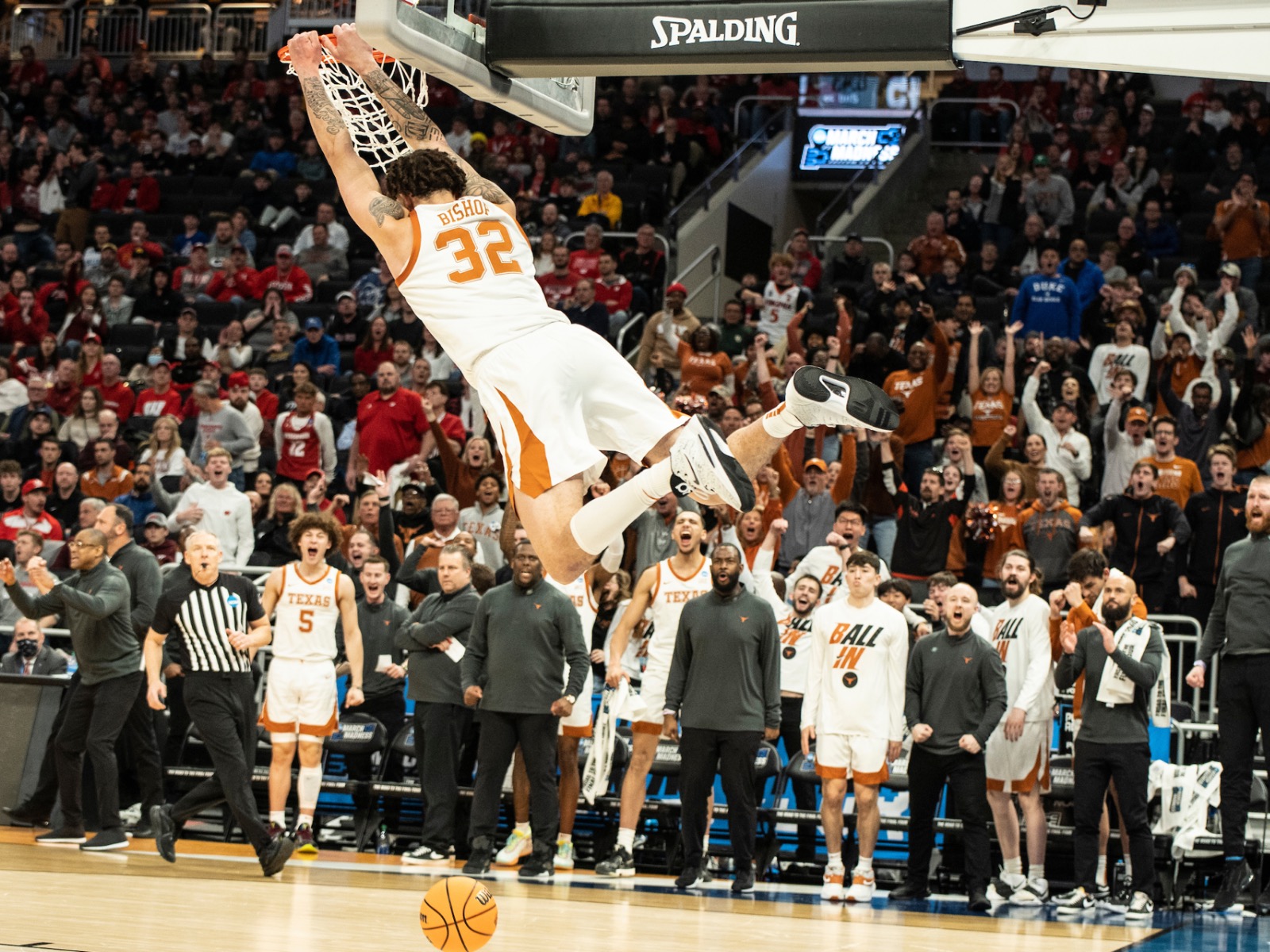 Timmy Allen had a big impact in Texas' 81-73 win over Virginia Tech. Not only did he tally 14 points, six rebounds and two steals, but when he fouled out of the game late in the second half, the Longhorns nearly saw their big lead get erased. With about a minute left to play – and thanks to an untimely technical foul – Texas' 14-point lead was sliced in half in a matter of seconds. Fortunately the team was able to regroup and eventually ran out the clock in the final moments, but Texas fans were certainly worried they were about to blow another big second-half lead.
4. Who said badgers can't Griddy?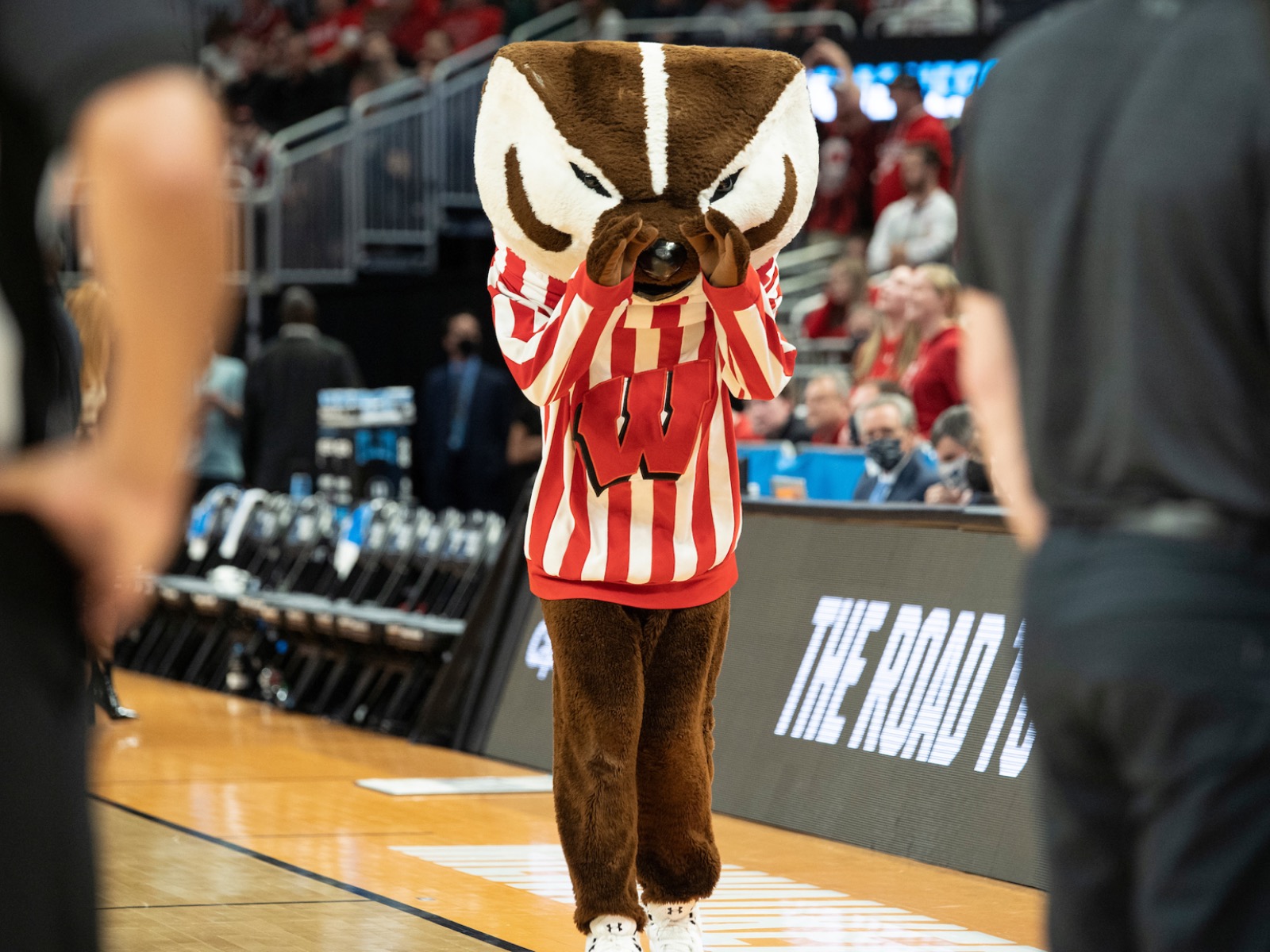 Bucky had all his moves ready to go for the Big Dance. Warming up the home crowd at a neutral site, Bucky showed off his dance skills and even busted out the Griddy dance, which might land him some new TikTok followers.
5. Purdue moves on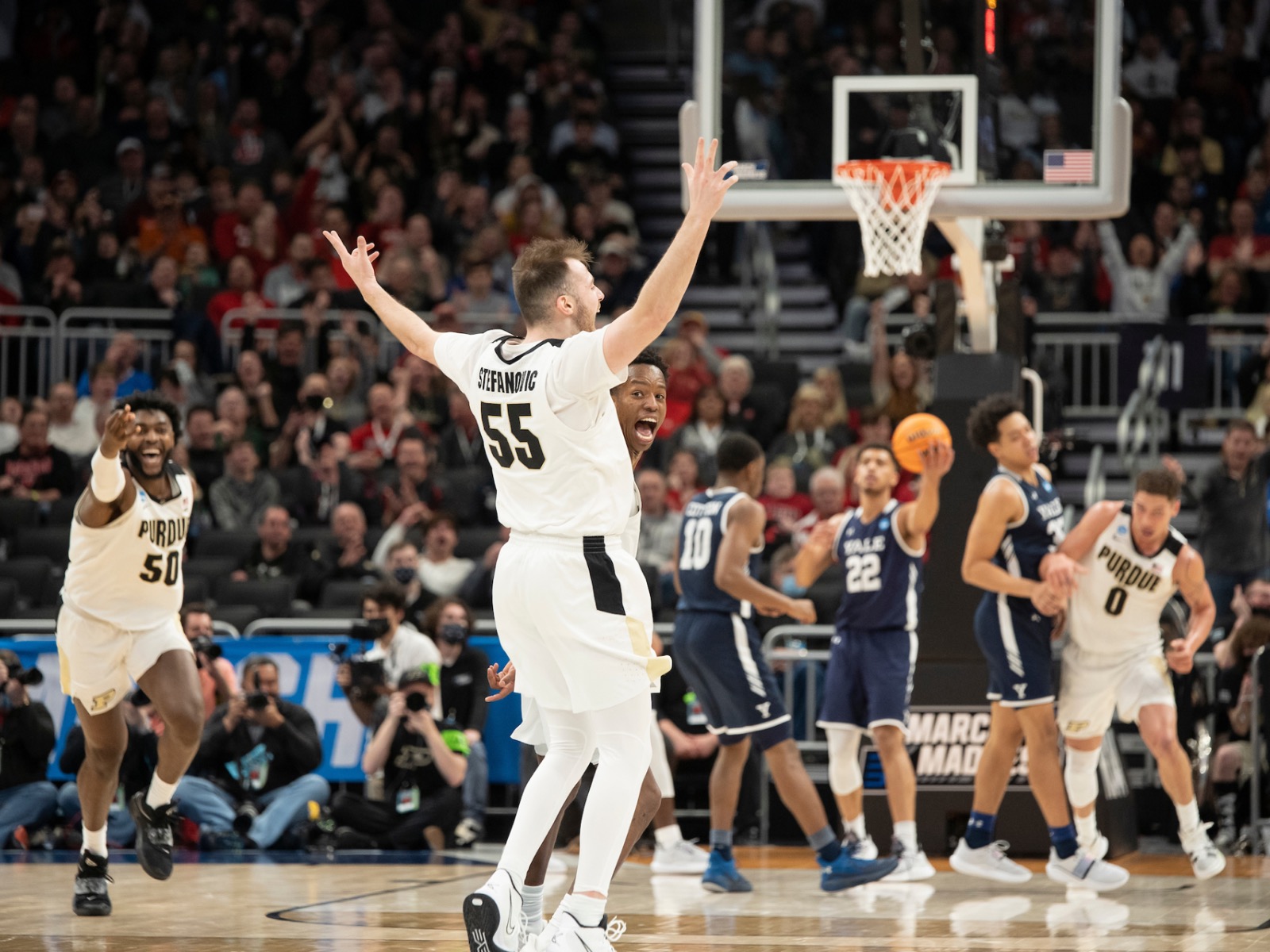 Sasha Stefanovic only had six points during the Boilermakers' 78-56 win over the Yale Bulldogs, but he provided all the energy as he made a big shot in the second half that helped seal the win for his team. Only a few hours from West Lafayette, Purdue fans traveled well to provide a home court advantage for their team, and Stefanovic got them loud with his big play.
6. Crowd coordinator Brad Davison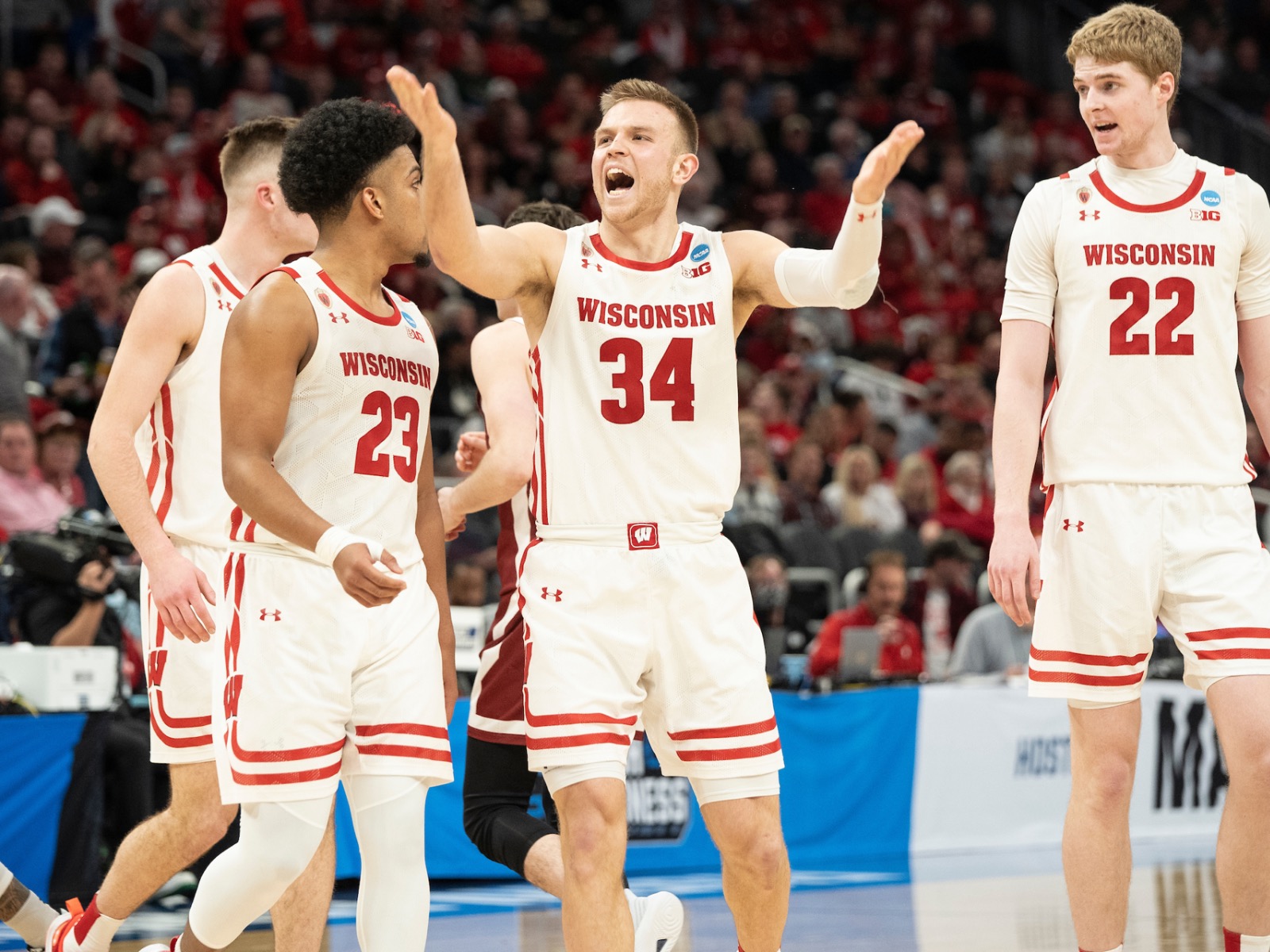 Wisconsin's Brad Davison had an off game on Friday night, with only four points in 37 minutes played – but his value can't be tracked by just the box score. All throughout the night, Davison got the blood pumping throughout the sold out arena and made sure that Colgate players couldn't hear their coach's words amongst the noise from the Wisconsin crowd.
7. Mascots brought their A-game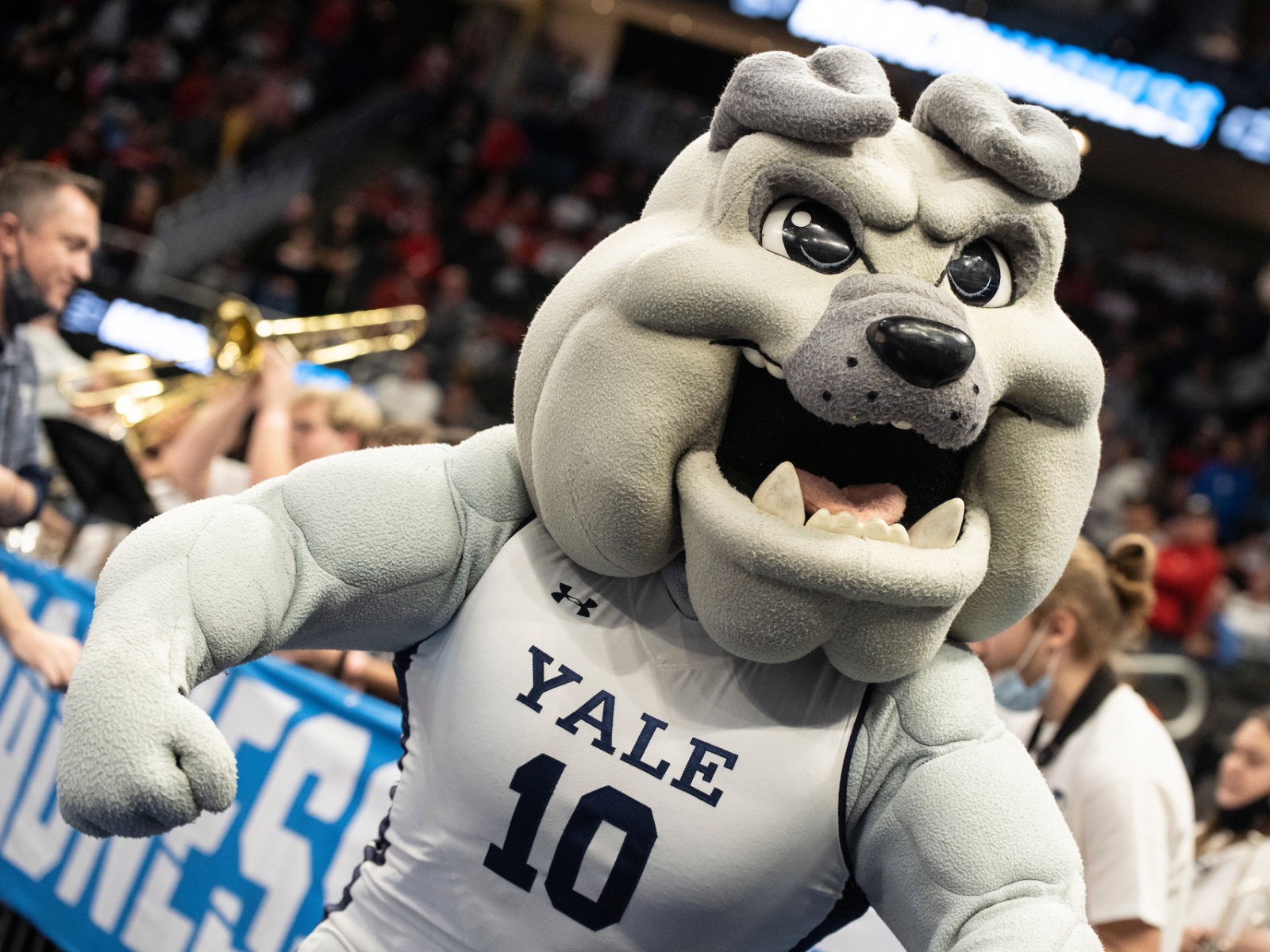 If you are a casual March Madness fan, then you might fill out your bracket based on who has the better mascot – and some of the best mascots were on display throughout the entire day at Fiserv Forum. At the top of our list was Yale's Bulldog, Texas' "Hook 'Em" and, of course, the best mascot in college sports, Bucky Badger. At the bottom of the list? Purdue Pete, perhaps the creepiest looking mascot in sports.
March Madness returns to Fiserv Forum on Sunday night for the second round of the tournament with a doubleheader of Texas versus Purdue and Wisconsin against Iowa State.