One of the Summerfest's most anticipated and buzz-worthy hip-hop bookings for the Amp in a while, Texas-born rapper Megan The Stallion transformed the Big Gig into Hot Girl Summerfest for a crazed and captivating hour on Thursday night. And while an hour may sound a little short for a big-ticket headliner concert (though about on par with most hip-hop shows), the Grammy winner put all 60 minutes to hard work – and harder twerk – with a commanding solo set, her spicy verses, dance-inducing beats, dominating stage presence and personable attitude turning the Amp into the city's best nightclub for the evening. (Sorry, Diplo; your Generac Power Stage show will have to take a distant second.)
Here are five of the moments that made Thursday night's show so much fun.
1. Making an entrance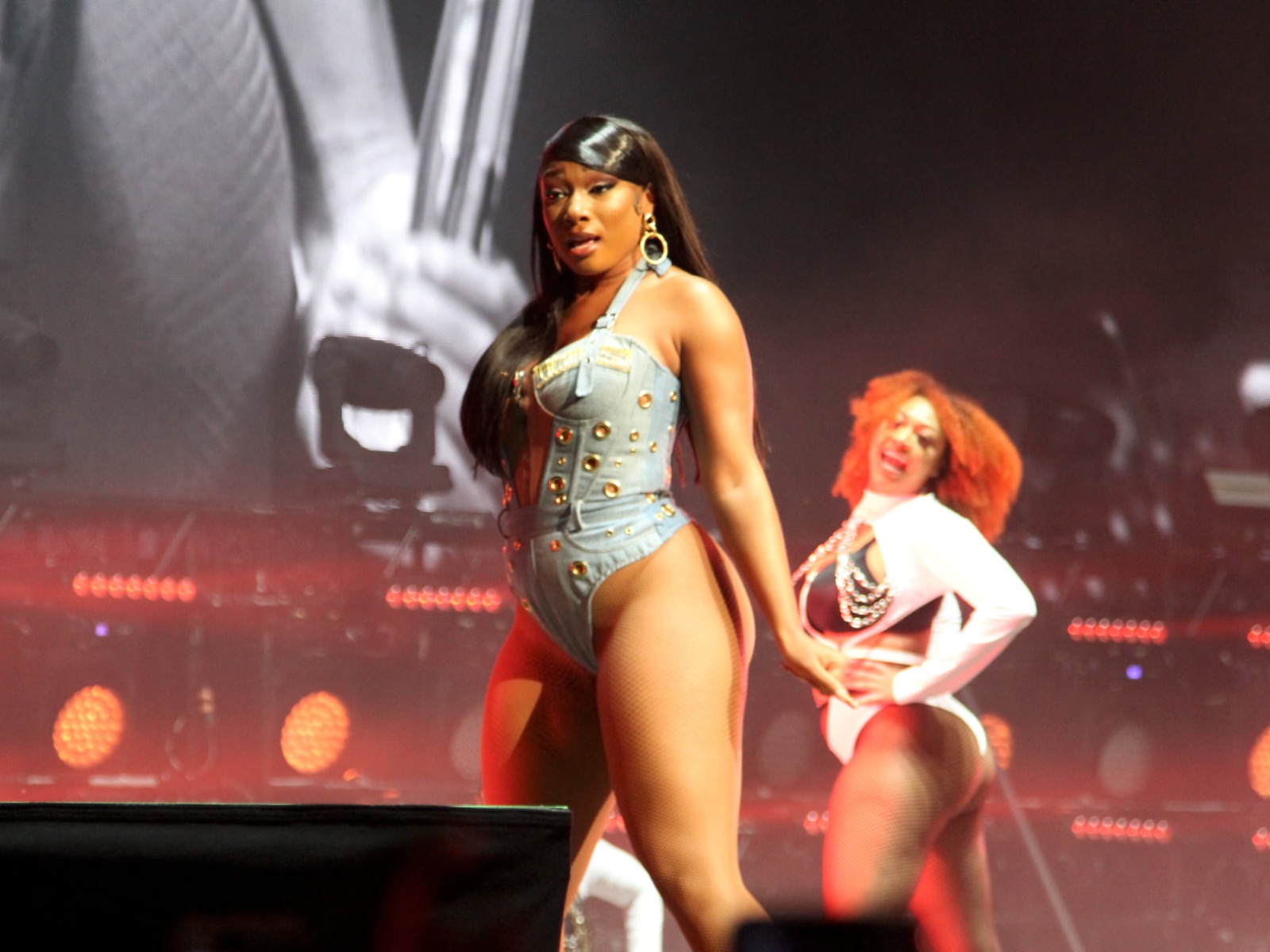 Arriving on stage around 9 p.m. to loud thrilled shrieks and screams that would even make the Jonas Brothers show from earlier this festival consider earplugs (even at only a little over half-capacity), Megan Thee Stallion announced her presence with authority, opening with "Realer" on a mostly minimalist stage. Besides a video screen proclaiming "Hot Girl Sh*t" in black and white, it was just her, her fierce verses and her even more fierce dance moves.
But that was more than enough, as Megan needed no other spectacle to be spectacular. She owned the stage from song one, strutting and stomping back and forth across the Amp, capturing the audience's attention from the front to the very back of the crowd, and constantly riling up her fans with the regular twerk, each one setting off another JoBros-esque scream of approval.
Eventually half a dozen dancers joined her on stage for "Freak Nasty" and would stay there for most of the rest of the night on songs like "Body." But even just alone on a giant stage, Megan Thee Stallion did more than fine commanding the crowd and throwing one heck of a party – no theatrics or help necessary.
2. "WAP"
Few songs were bigger hits – and bigger conversation points – than Megan Thee Stallion and Cardi B's collaboration "WAP." So it was only a matter of time before the song made it to the stage on Thursday night – and indeed, fans didn't have to wait long as, after "Hot Girl Summer," "Big Ole Freak" and "Sex Talk" fairly early into the set, the rapper broke into the gleefully horny hit to the crowd's roaring delight.
3. Quite the on-stage party
@theestallion ❤️❤️❤️ THESE GIRLS WERE SOMETHING ELSE🤣🤣 I LOVE IT👏🏻#milwaukeehotties @Summerfest pic.twitter.com/yY67r8lBPO — Arianna🦋 (@cobban_arianna) September 17, 2021
Throughout the night, Megan Thee Stallion kept the crowd engaged and kept the proceedings feeling personal. She shouted out all the college girls in the house, those in the audience making their own money, and those who love their bodies and selves, as well as led her fans in collectively flipping off "the hoe-ass men who did you wrong ... or tell you what to do with your bodies" – a seemingly pointed comment from the Texan coming off her native state's recent controversial abortion law – before "What's New."
She never felt far from her ecstatic fans on Thursday night – no more so than during the mid-set combo of "Do It On the Tip" and "Big Booty," when she started picking people out of the crowd to join her on stage and even handed over her mic to one lucky fan named Miss Stephanie. Eventually Megan got her mic back, cheering on Miss Stephanie and the rest of her impromptu dance crew's enthusiasm with a "I love this motherf*cking city," before the DJ brought in the music and her selected fans got to twerking all over the stage with (and, in some cases, on) Megan, all acquitting themselves comfortably in the spotlight. The rap star then sent the fans off – but not without seemingly giving them all a glamorous on-stage selfie or at least a hug or short hello.
And then she did it all over again with a new, and even larger, batch of absolutely thrilled fans.
It was admittedly not the most polished portion of the night – the second group required security to herd them off promptly – but it was a lot of fun, made the concert feel even more personalized and special, and showcased Megan Thee Stallion's genuine affection for her audience, just casually smiling and chatting mid-show with the fans and making sure even the last one off the stage got a selfie.
4. Polo G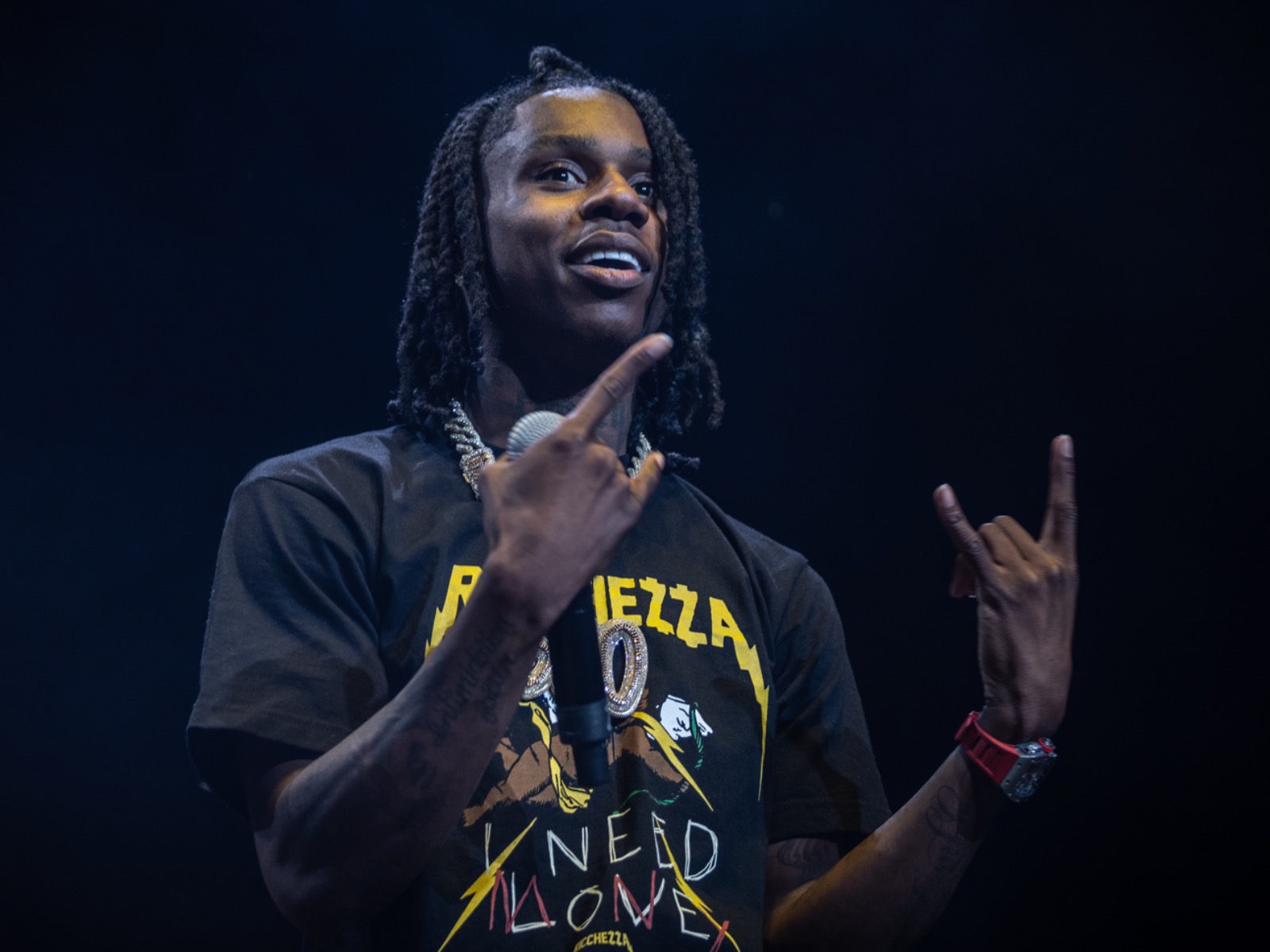 Being an opener is a great opportunity ... and also a great challenge, trying to pump up and excite a crowd that's often not there for you. (Or, in the case of some shows, not there period, arriving just in time to see the headliner and nothing more.)
That didn't seem to be the case on Thursday night for Polo G, who took the stage to an almost equal-sized and equally excited crowd to the evening's featured presentation. Performing hits like "RAPSTAR" with a laidback setup (complete with about eight random guys surrounding the DJ deck), the popular Chicago rapper still had the crowd moving, cheering and amped for his songs like a main act – so much so that his DJ/hypeman didn't seem to want to leave after Polo G was finished. Unfortunately, the stage itself seemed to disagree, with the stage lights going down and the Amp lights awkwardly going up as he tried to keep things going. Again, being an opener can be a tough gig – but at least for the crowd, they had DJ Bizzon to effectively keep the party going even after that set stopped.
5. A grand ending
After "What's New," Megan Thee Stallion wrapped the night up with a double whammy of crowd-pleasing mega-hits, starting with her "Savage Remix" complete with the Beyonce verses coming through the speakers (in case the night somehow wasn't fierce enough). She then finished up her set with "Thot Sh*t" – and though the set was only an hour long, there's no arguing that Megan Thee Stallion put in a hard night's effort. Even the Amp itself seemed to break from her powerful performance, the steam cannons across the front of the set blasting off for much longer than usual at the end of the finale. Perhaps even the stage needed to cool itself off after hosting such a joyous and unabashedly hot workout of a night.
As much as it is a gigantic cliché to say that one has always had a passion for film, Matt Mueller has always had a passion for film. Whether it was bringing in the latest movie reviews for his first grade show-and-tell or writing film reviews for the St. Norbert College Times as a high school student, Matt is way too obsessed with movies for his own good.
When he's not writing about the latest blockbuster or talking much too glowingly about "Piranha 3D," Matt can probably be found watching literally any sport (minus cricket) or working at - get this - a local movie theater. Or watching a movie. Yeah, he's probably watching a movie.