Like many women, Melissa Keith spent a lot of time and energy hating her body – especially after having kids.
"And for what? Why? Because of these ridiculous standards that are programmed into us from childhood," says Keith.
One day, she decided she wasn't going to do it anymore. She would find a path to body acceptance and eventually body love.
"I wanted to go to the beach with my kids. I wanted to work out without worrying about what the jiggle looked like. The freedom of this decision was life changing. And I wanted it for everyone," she says.
Keith, who is a photographer, started a boudoir business to help herself and other women embrace their bodies. She later embarked on a project called "The Secret Project" and photographed intimate photos of 21 different women sizes 0 to 20.
Keith displayed the photos (with the models' consent, of course) at her Walker's Point studio, and the response was so positive, she decided to do it again – but with an expanded focus.
"At first, my primary focus was on showing diversity of size, because that was the standard that I experienced difficulty within my own life," says Keith. "As I continued my work, I learned so much about struggles that others have faced."
For example, Keith photographed a Black woman who was expecting her first child and learned about the difficulties that Black women often face in labor, delivery and with healthcare in general. She also photographed a woman who went through breast cancer and her boyfriend felt "weird" about her reconstructed breasts.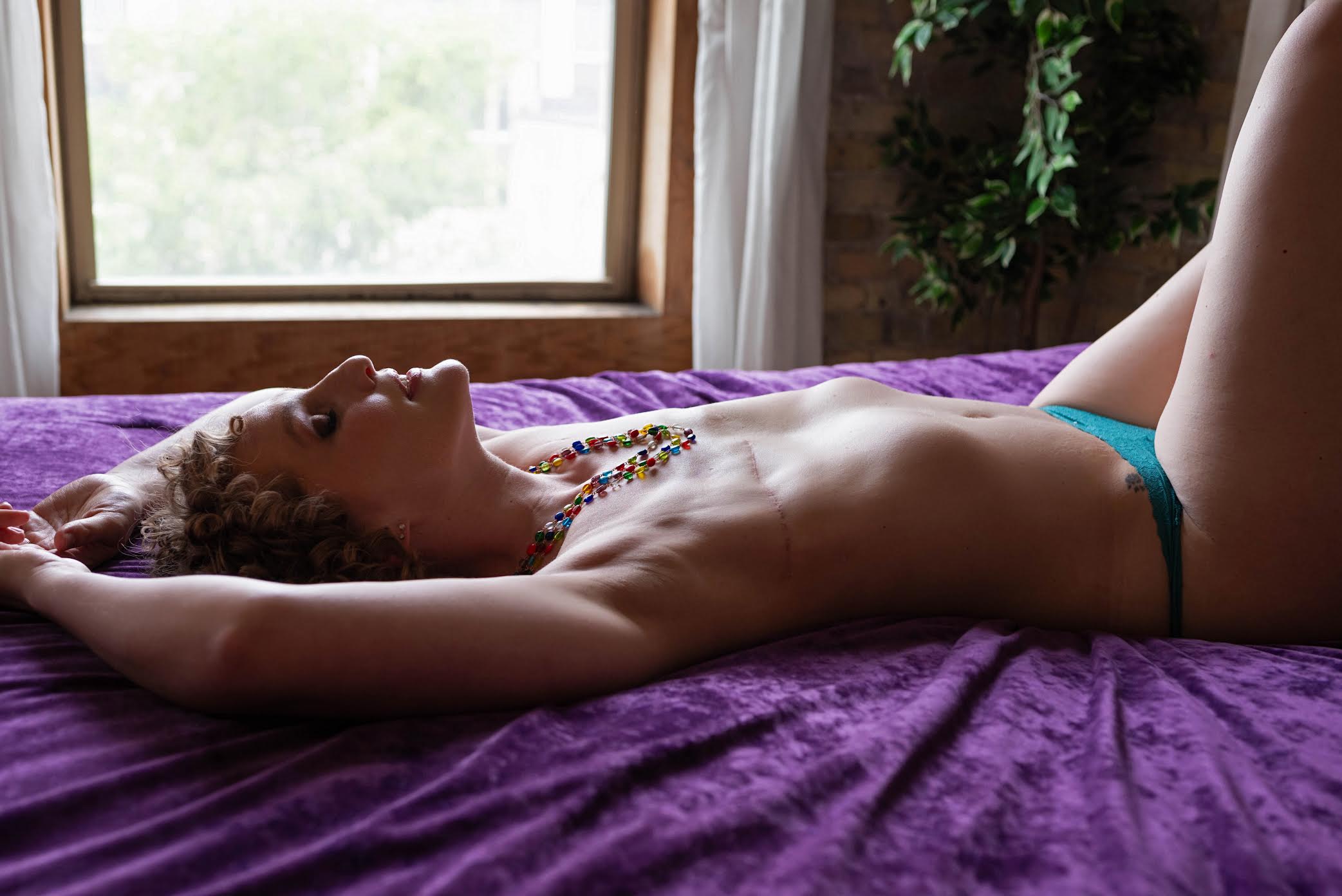 "I photographed a trans woman who taught me so much about the trans community. I photographed a 72-year-old who gave me hope about accepting the aging process. I realized size was just the beginning, and that this project could be so much more," says Keith.
In early 2023, she recommitted to "The Secret Project" with another round of photos. This time, her models were queer and non-binary people and Black, Brown and Asian women. She put a call out for models in January and by September, captured the images of 21 women.
"I want to put beauty of every kind out there in my work. I want everyone to be able to see themselves in my work," says Keith. "I want everyone to feel beautiful, because when we feel beautiful, we encourage others to feel beautiful. And that's a gift that breaks down prejudices and allows us to experience greater humanity."
The latest version of The Secret Project is on display at Melissa Keith's studio and online here. Find out more about Keith's other boudoir offerings on her website, Facebook page or Instagram.

Molly Snyder started writing and publishing her work at the age 10, when her community newspaper printed her poem, "The Unicorn." Since then, she's expanded beyond the subject of mythical creatures and written in many different mediums but, nearest and dearest to her heart, thousands of articles for OnMilwaukee.

Molly is a regular contributor to FOX6 News and numerous radio stations as well as the co-host of "Dandelions: A Podcast For Women." She's received five Milwaukee Press Club Awards, served as the Pfister Narrator and is the Wisconsin State Fair's Celebrity Cream Puff Eating Champion of 2019.