There have been many moments over the past year when I've closed my eyes and conjured the sights, smells, sounds and feelings of dining in a restaurant: the buzz of voices in the dining room, the laughter among friends, the muffled clatter of pans and dishes in the kitchen, the savory wafts of garlic and onions hitting pans of oil and releasing their perfumes.
Those vivid memories – created during the "Before Times" – were among the cadre of things that got me through the past year. They were the things I clung to, the things that gave me hope and optimism for a moment (still on the way) when I could go out into the world and experience it unfettered once again.
Carry-out fare may not have been accompanied by all of those same charms. But there was still power in a good number of the meals I enjoyed at home. Flavor memories are powerful, and some dishes easily took me back to places I'd thought I'd forgotten. Still others gave me new moments to savor and take with me on my journey.
In recent months, I've written about some of those meals. You'll find them in my take-out articles, my Burger Trail series and my #cashmobmke previews. There were, of course, other meals which I enjoyed "off the clock": for special occasions, during weekday slumps or simply because I wanted to show support to the many local eateries I've grown to love. This list contains some of those meals.
Even now, as we begin to see the light at the end of the pandemic tunnel, these are dishes I'll look back on with a great deal of fondness, as bursts of light from the dark times and signs of hope for the After Times.
1. Alem Ethiopian Village
Alem Ethiopian Village
307 E. Wisconsin Ave., (414) 224-5324
alem-ethiopianvillage.com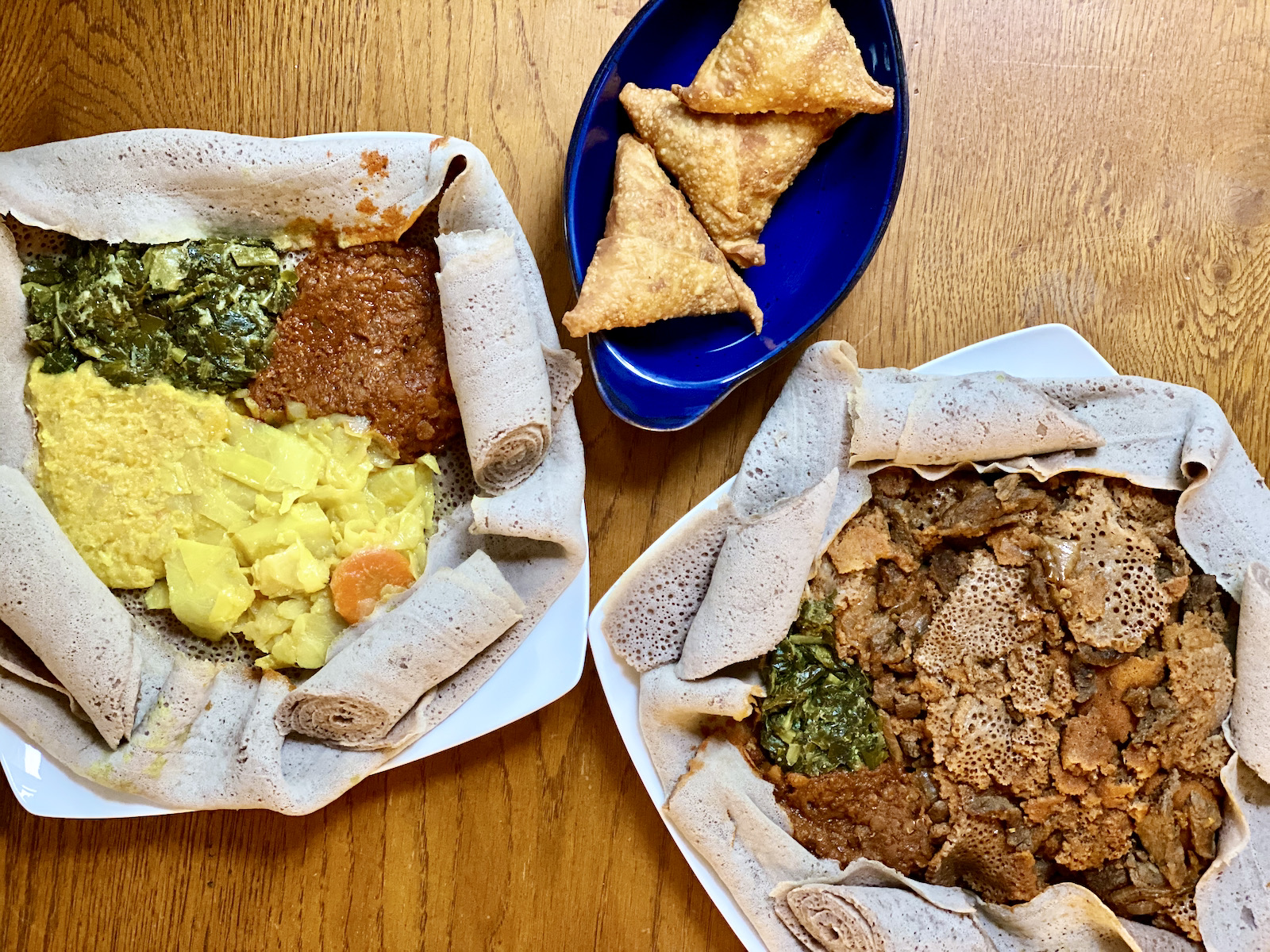 I've always loved the beauty of communal eating with friends at Alem, scooping fragrant bites from platters into injera bread and savoring the nuanced flavors of the intricately spiced dishes.
And I was delighted to find that at least a modicum of the experience translated to carry-out. Granted, it was just my husband and I dining at home, but our two affordable platters allowed us to taste the entirety of Alem's plant-based options from the mild, yet almost smoky yaterr alicha (yellow split peas) to the deeply spiced yemiser wot (split lentils). In between there was sweet, gingery yatakilt alitcha (steamed cabbage); gomen (collard greens) and quosta (spinach) redolent with garlic, onions and pepper. We also ordered the ye tibs firfir (beef cooked with onions, peppers in a flavorful berbere sauce and mixed with pieces of injera). We shared bites and chatted for the better part of an hour, almost (almost) forgetting the pandemic outside.
2. Amilinda
Amilinda
315 E. Wisconsin Ave., (414) 369-3683
amilinda.com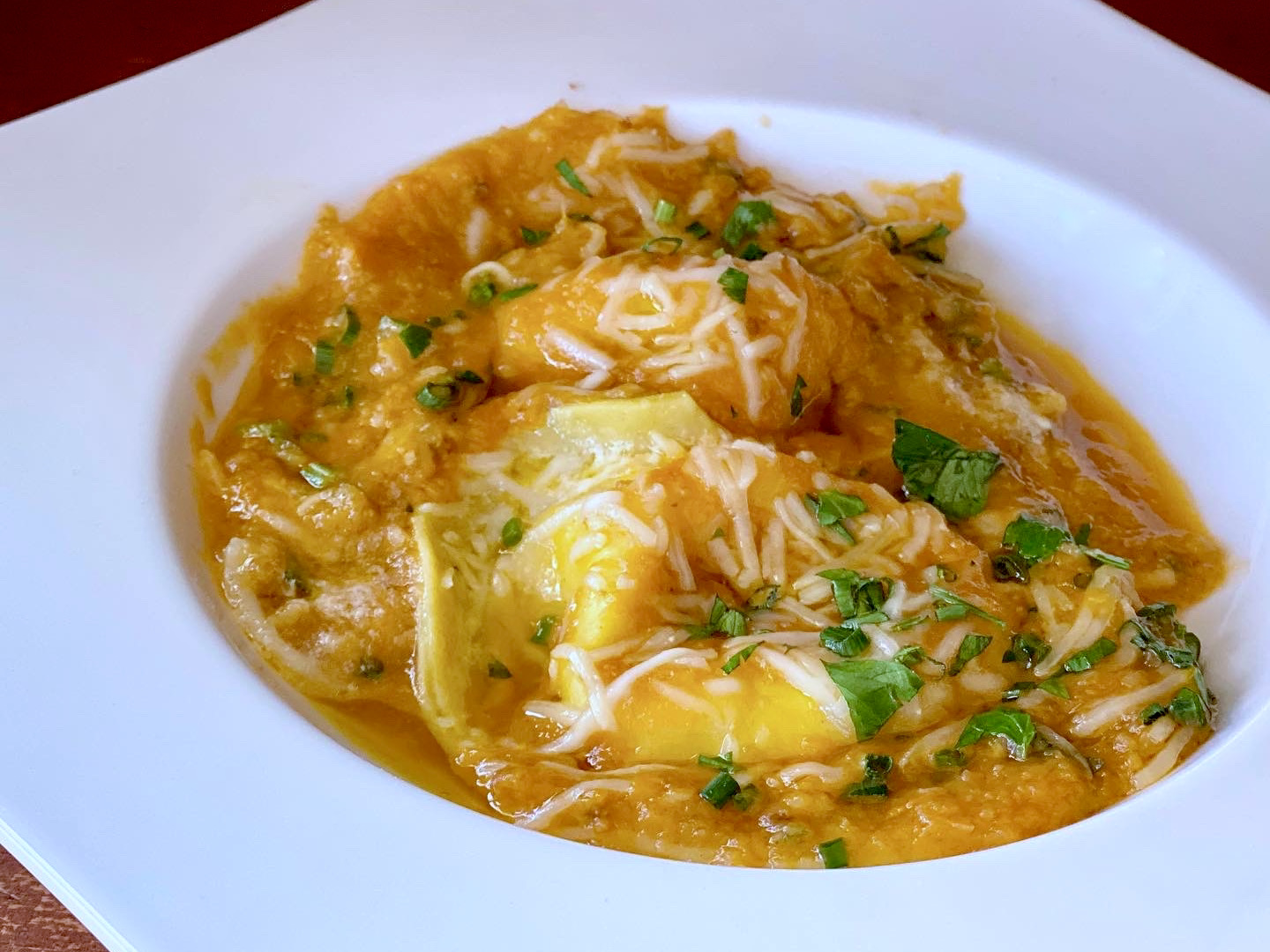 As restaurants got creative with the hope of attracting customers with new food offerings, various venues hosted pop-ups. During Amilinda's Italian pop-up, they served a few excellent pasta dishes including raviolo filled with housemade ricotta cheese, garlic, onion and chives and served with a spicy tomato sauce. At that moment in time, the delicate cheesy pasta was comfort food at its finest.
3. Dairyland
Dairyland Old Fashioned Hamburgers
Zócalo Food Park, 636 S. 6th St., (414) 531-5772
924 E. Rawson Ave., Oak Creek, (414) 531-5772
ilovedairyland.com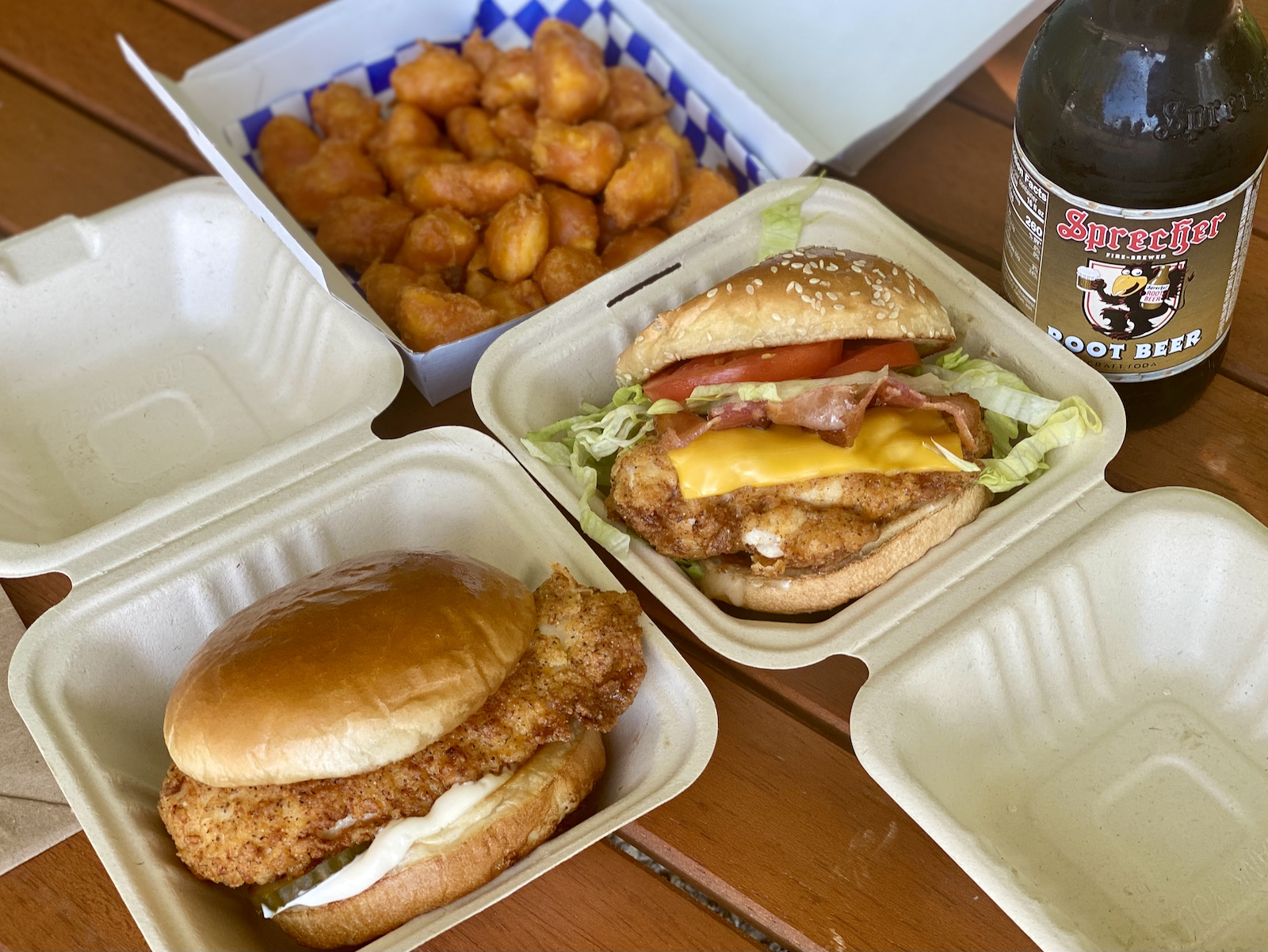 About a month after Dairyland launched at their kitchen in Oak Creek, they began serving fried chicken sandwiches. For my birthday, which fell on a beautiful autumn weekend, I decided to indulge. We ate the sandwiches at a portable picnic table under a tree next to our car. The fried poultry in the Chicken Deluxe was crisp and hot and married beautifully with the crisp lettuce, fresh tomato, crispy bacon and just-melted cheese. Lovely.
Note: Beginning April 14, chicken sandwiches will be available ONLY at the Dairyland Oak Creek location.
4. Damascus Gate
Damascus Gate
807 W. Historic Mitchell St., (414) 810-3561
damascusgatemilwaukee.com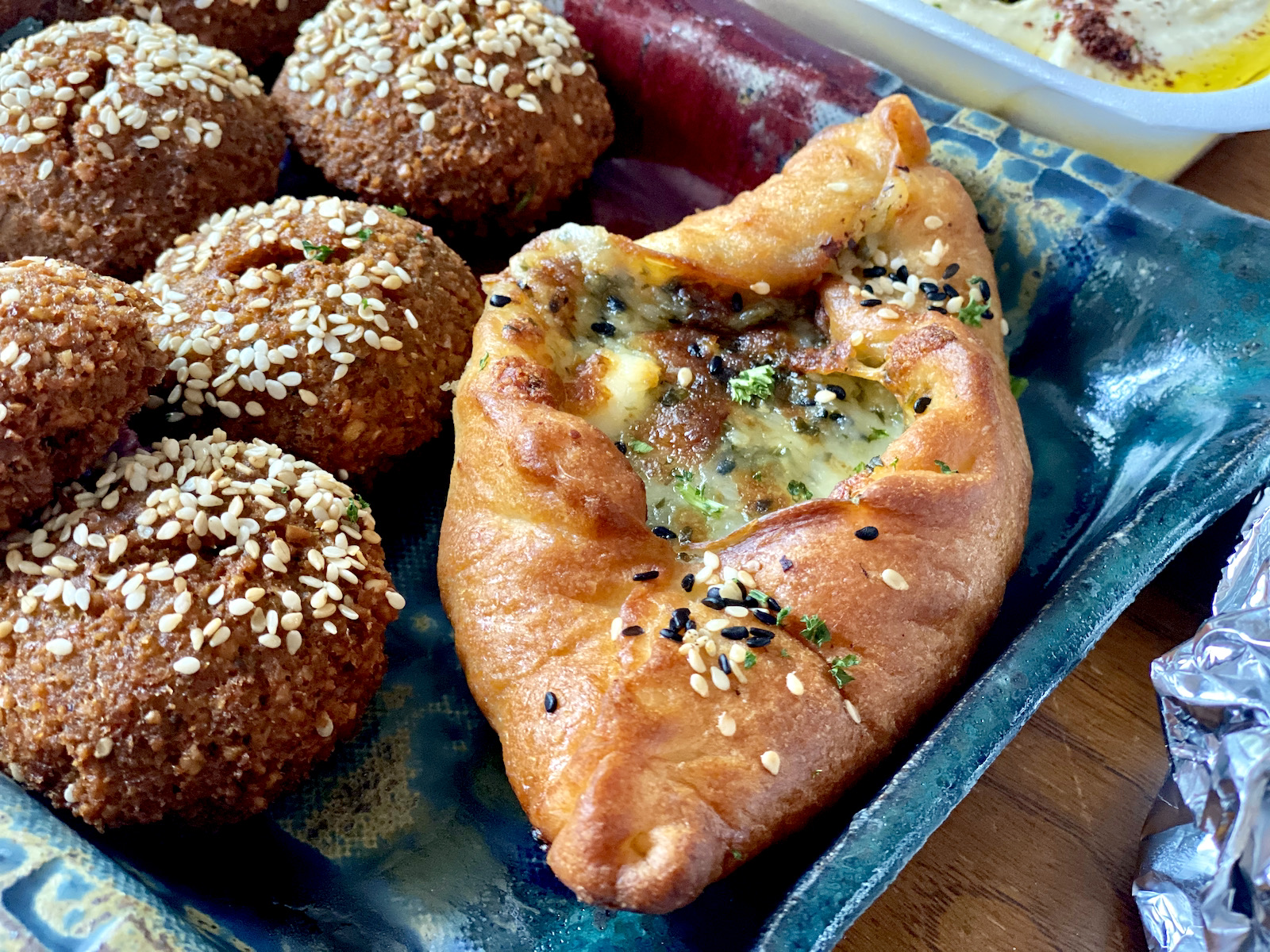 Prior to the pandemic, I'd only enjoyed the Syrian fare at Damascus Gate as a dine-in customer. But when a craving hit, we went all-out with the Damascus Tour featuring creamy hummus and baba ghanouj, crisp falafel, mousakaa, green beans in olive oil, lemony stuffed grape leaves, mujadarra, fattoush, kibbeh and fatayer (spinach and cheese pies). It was all amazing… but the flavor of those tender pies (something I hadn't tried before) stuck with me for days.
5. Dandan
Dandan
360 E. Erie St., (414) 488-8036
dandanmke.com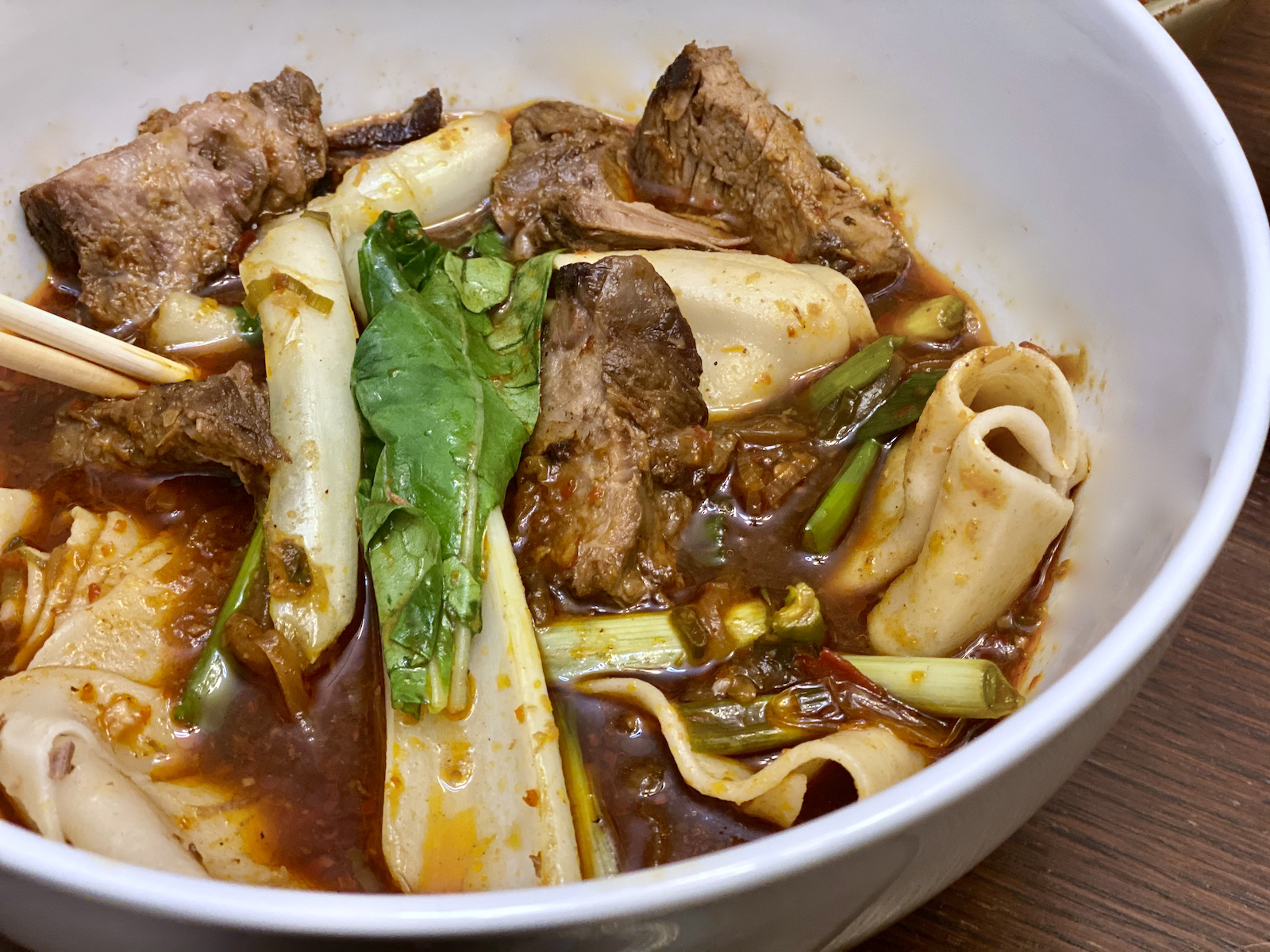 It was a cold wintery night, and we'd made a last minute decision not to cook. Instead we placed a massive order from Dandan. It was far too much food, but we had a tough time narrowing our choices. I was eager to indulge in their daily dumplings (which were ah-mazing) and favorites like Singapore noodles and their wings (which are crisp and meaty with a sweet and salty kick from five spice and chilies and served with a delicious that offers hints of citrus and roasted pepper). But it was the (new to me) Taiwanese beef noodles that stole my heart with toothy-but-tender noodles, succulent braised beef, punchy fermented pepper broth and crisp, fresh baby bok choy.
6. Goodkind
Goodkind
2457 S. Wentworth Ave., (414) 763-4706
goodkindbayview.com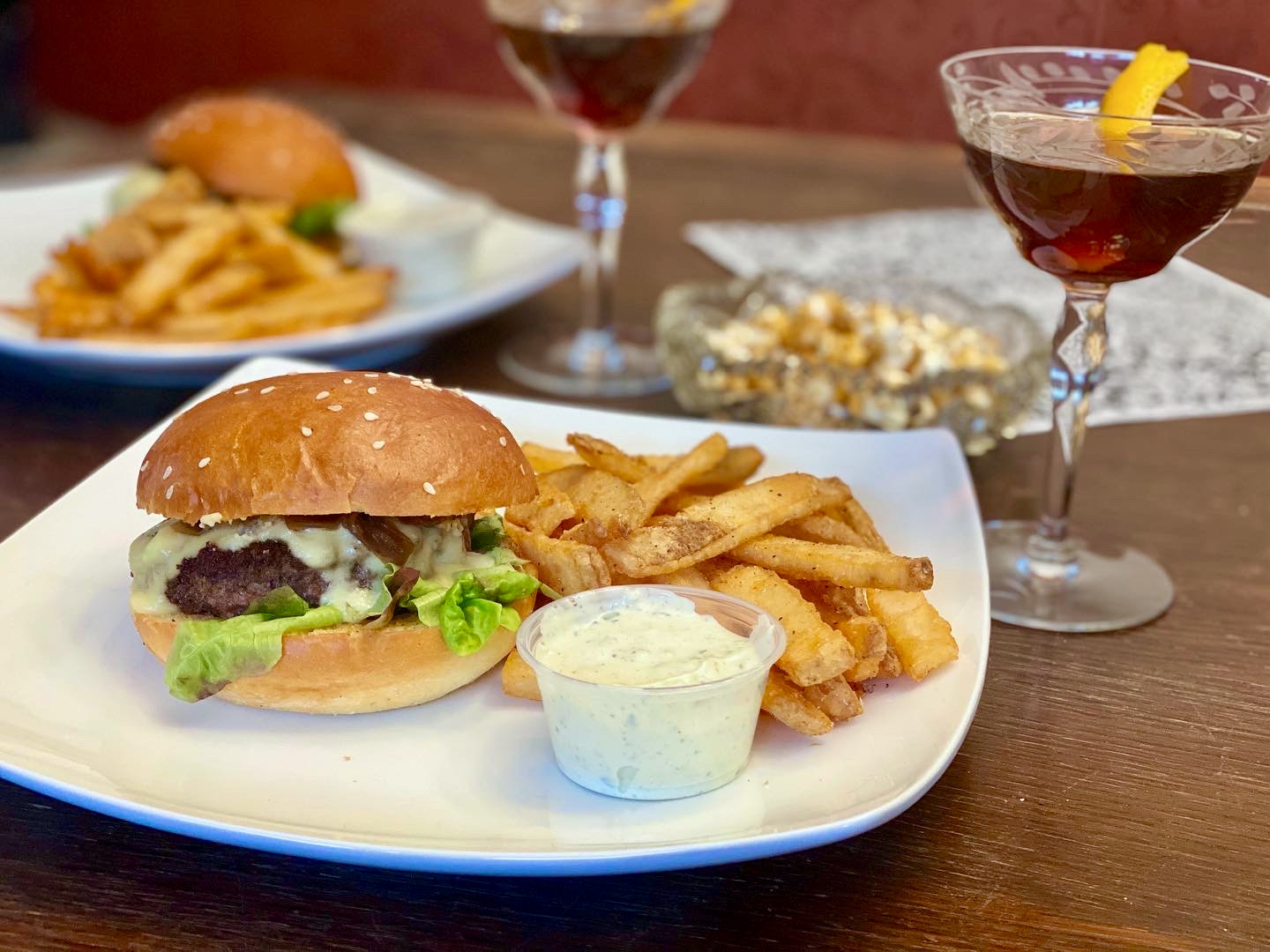 As May approached and we all realized the pandemic wasn't going anywhere, my work took on a calm-yet-sobering urgency. I knew things were bad for restaurants, who had to find a new way of navigating a world without dine-in service. So, I couldn't have been more elated when spots like Goodkind began to come back to life after going dark for the first month of the pandemic. I'll likely never forget the taste of that first Tuesday night burger featuring a half-pound dry aged chuck patty topped with "Call it a Night" Manhattan onion jam, Carr Valley cave-aged cheddar, Lone Duck Farms mixed greens and spicy Dijon mustard. It tasted like hope.
7. Kin by Rice N Roll
Kin by Rice N Roll
7484 W. State St., (414) 524-9056
kinbyricenroll.com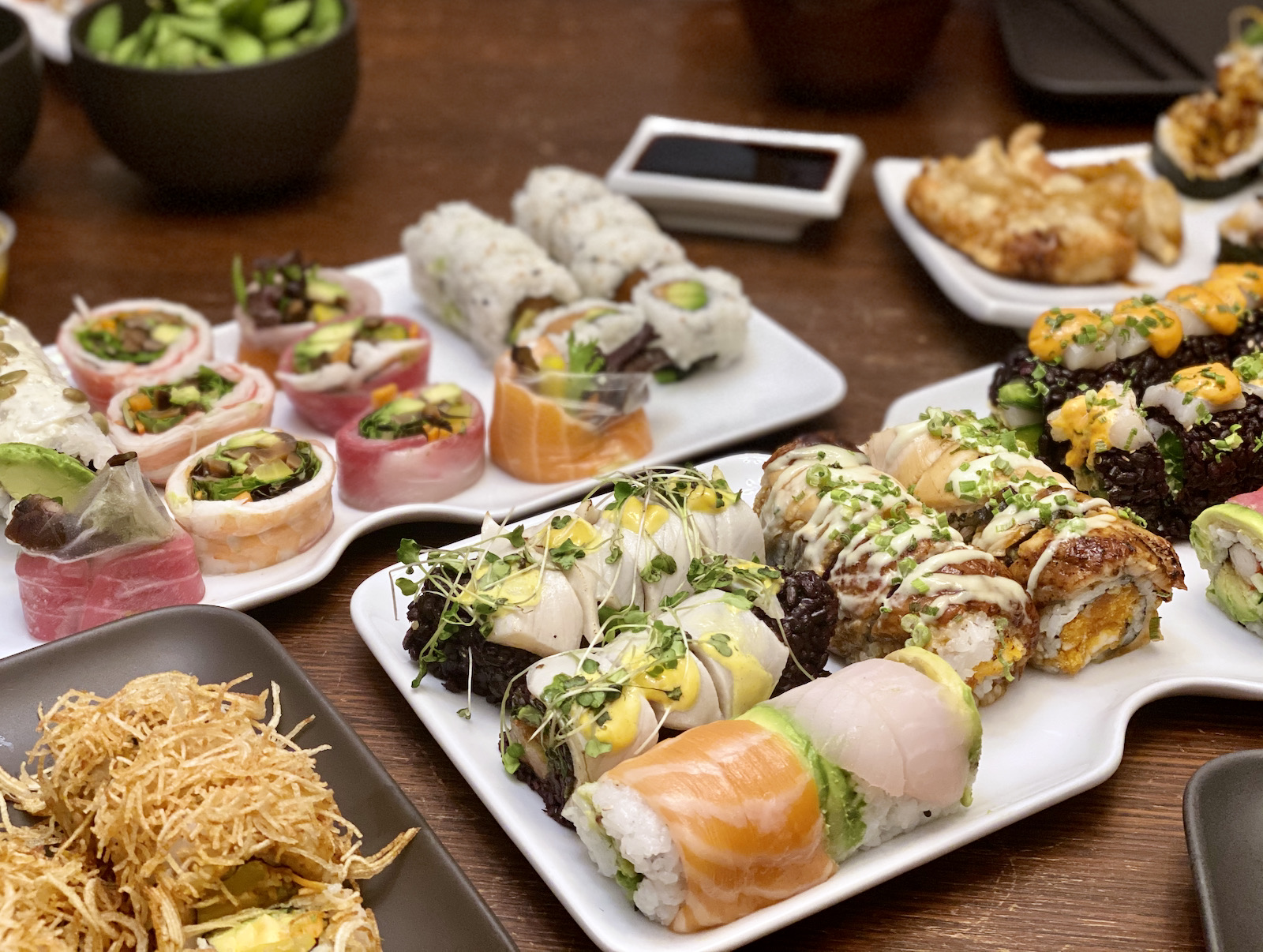 Special occasions at our house are often celebrated with sushi, a tradition that began years ago when we had less money to spend overall and had to be selective when dining out. I was adamant not to let the pandemic ruin our fun, so we splurged on (too much) sushi from Kin by Rice N Roll. Not only does their beautifully prepared sushi stand up to carry-out, it lent itself perfectly to a long, leisurely dinner accompanied by plenty of off-dry white wine.
8. Lazy Susan
Lazy Susan
2378 S Howell Ave., (414) 988-7086
lazysusanmke.com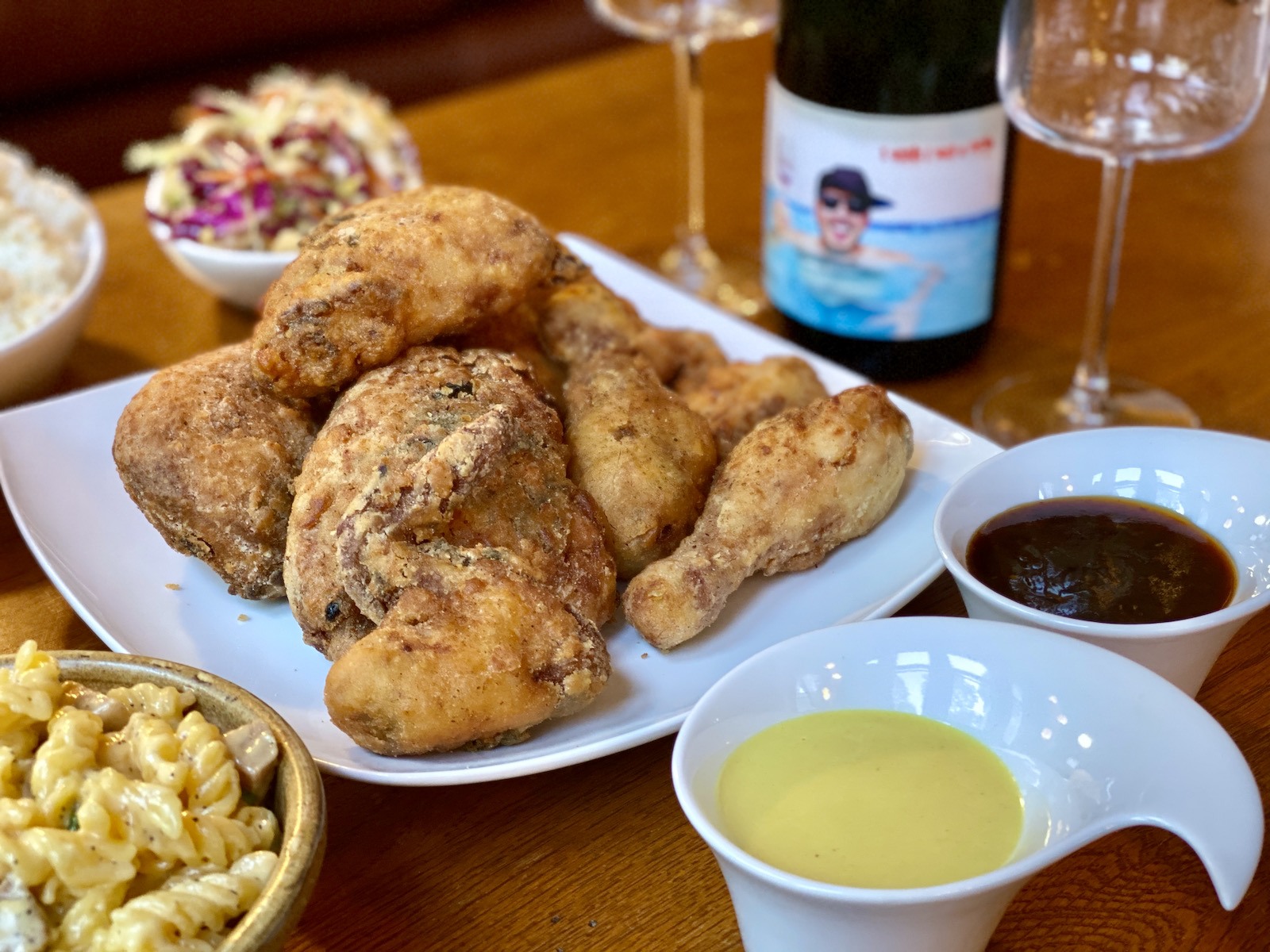 I love fried chicken, and I've eaten it a few times over the course of the past year. But this particular meal of Lazy Susan's ultra-crisp Korean fried chicken somehow tasted even better than I remembered. The housemade "spam" mac and cheese was gloriously creamy, the kimchi had its signature fermented kick, and the sauces were so good, we ate them out of hand on gobs of sticky rice. Even better, the nextovers were almost as good as the meal itself.
9. Meat on the Street
Meat on the Street
Eleven25 at the Pabst, 1125 N. 9th St., (414) 477-6717
motscatering.com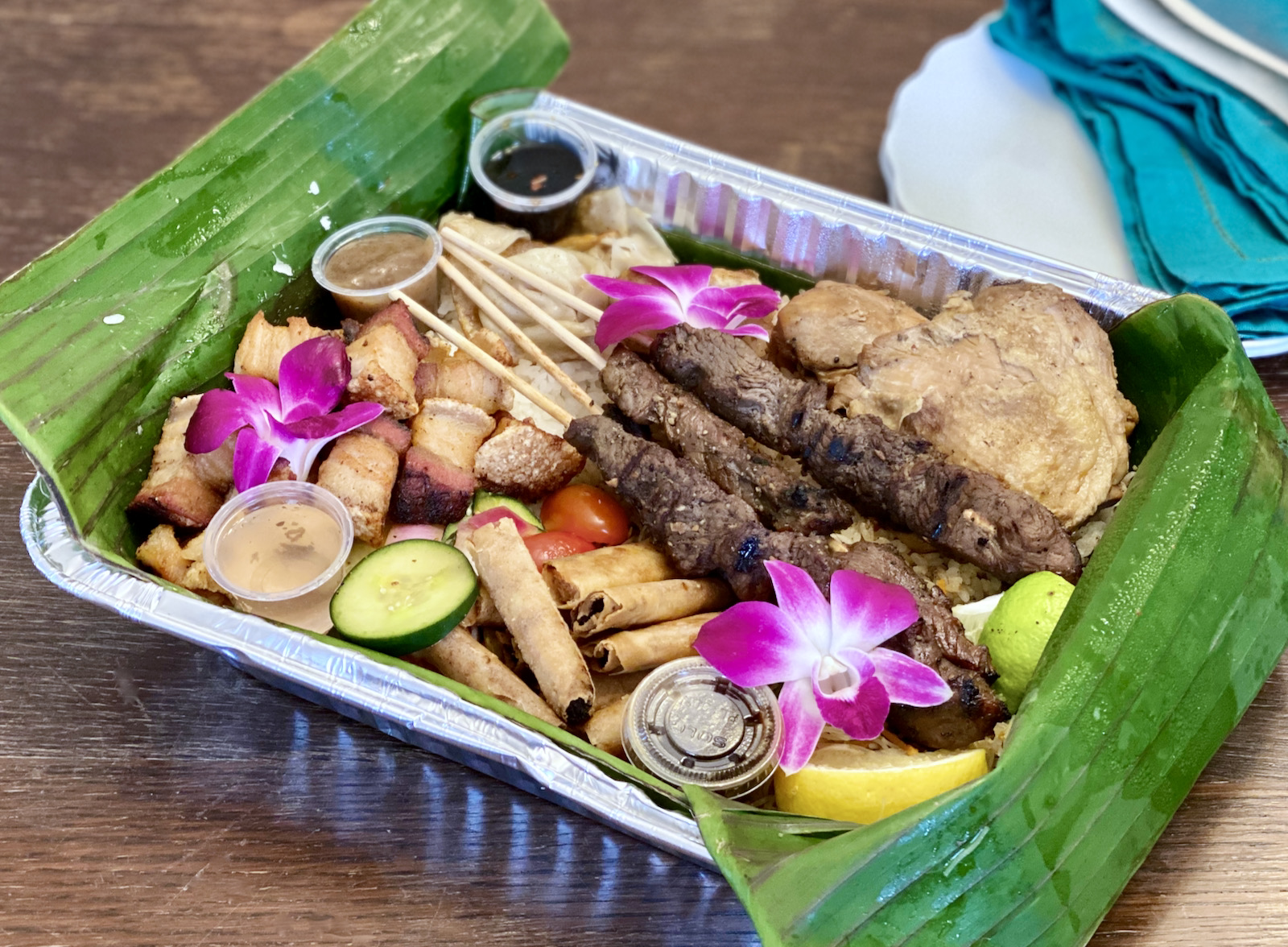 The city owes the folks at Meat on the Street, not only for shining a bright light on the varied flavors of Filipino fare, but for bringing their vibrant energy and generous spirits to the community table. I'm quite sure there was a bit of all of that in this soul-filling Kamayan platter, which –when spread out on the table on its banana leaves – was splendid eaten out of hand. There were tender meat kebabs enhanced by snappy sawsawan (dipping sauces), crisp lumpia Shanghai rolls, fresh cucumber salad, savory adobo chicken thighs and plenty of rice and garlic rice to round things out.
10 . The National Cafe
The National Cafe
839 W. National Ave., (414) 431-6551
nationaleats.com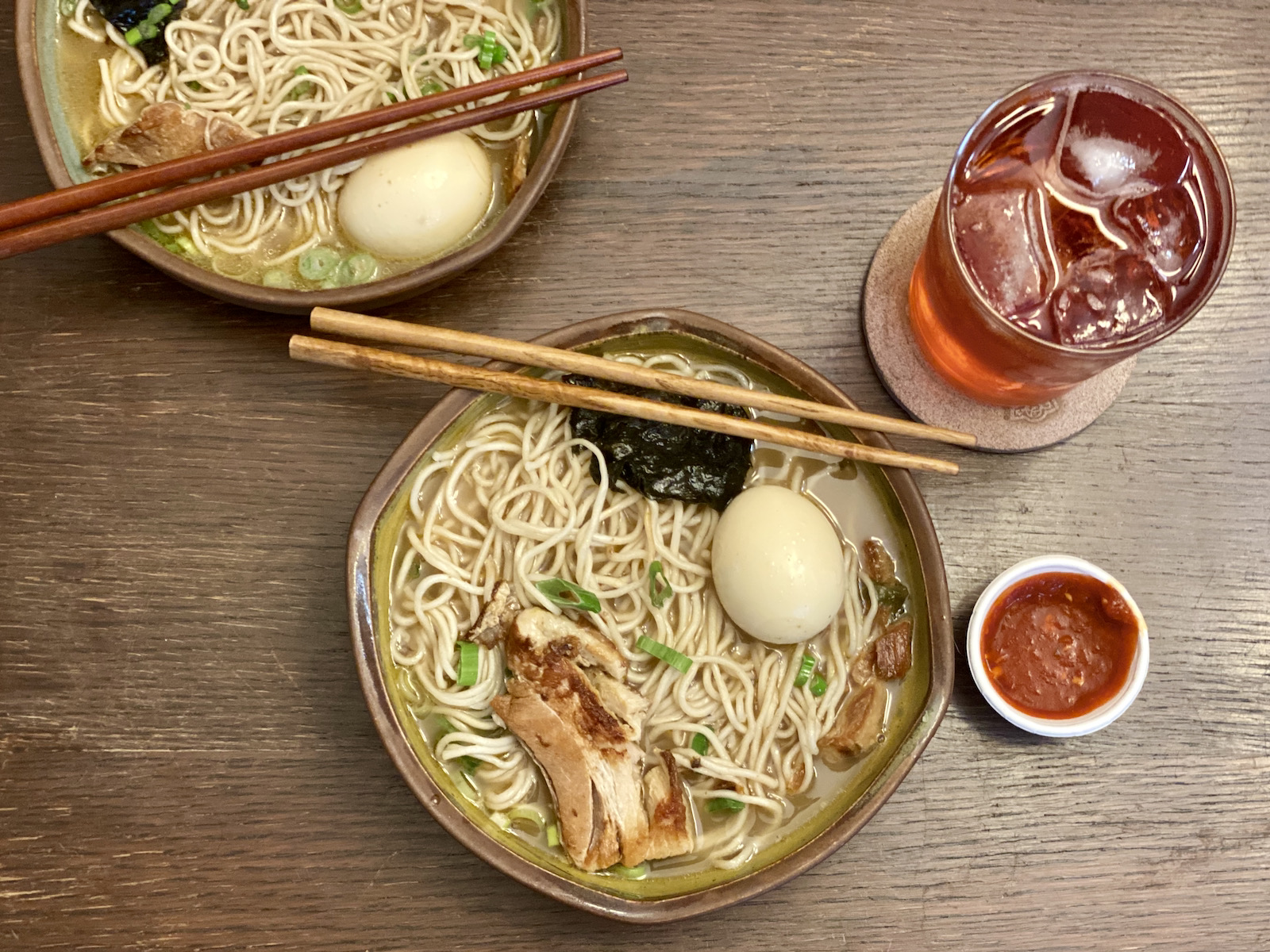 There were many dishes I missed during the first few months of quarantine when menus were in flux and being pruned of items that didn't carry out well. So, this bowl of ramen from The National, with its rich tonkotsu broth, tender noodles and spicy flavor bomb provided comfort and warmth in the form of food. But – in the moment – it also embodied a sense of optimism and hope that it wouldn't be long before I could visit my many happy places again. Ten months later and that hope might actually be coming to pass.
11. Odd Duck
Odd Duck
2352 S. Kinnickinnic Ave., (414) 763-5881
oddduckrestaurant.com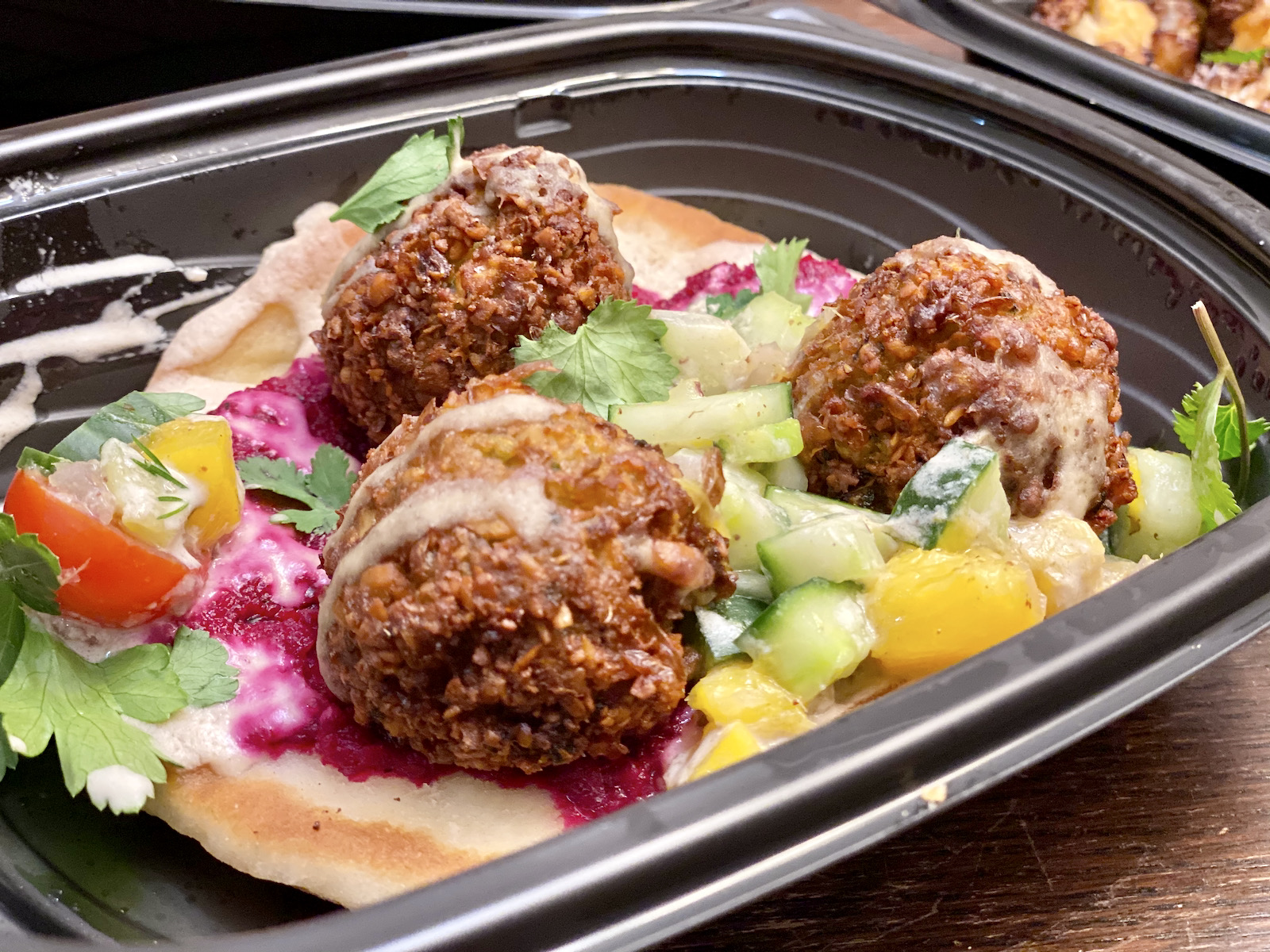 Whether I order food or not, I look forward to scrolling through the weekly menus at Odd Duck. I'm always inspired by the creativity in their smaller-but-still-packed-with-flavor menus.
I haven't ordered food there half as often as I would have liked. But when I have, it's always provided a pleasant escape from the usual. I found particular joy in a meal of fried Brussels sprouts with pomegranate seeds and goat cheese; roasted cauliflower spiked with Calabrian chilies; and herbed falafel with smoked beet spread, lemon tahini, cucumbers, mangoes and housemade laffa. Not only was it delicious, it brought back the best memories of Hello Falafel, a restaurant which may have been short-lived but which still lurks among my fondest food memories.
12. Sanford
Sanford
1547 N. Jackson St., (414) 276-9608
sanfordrestaurant.com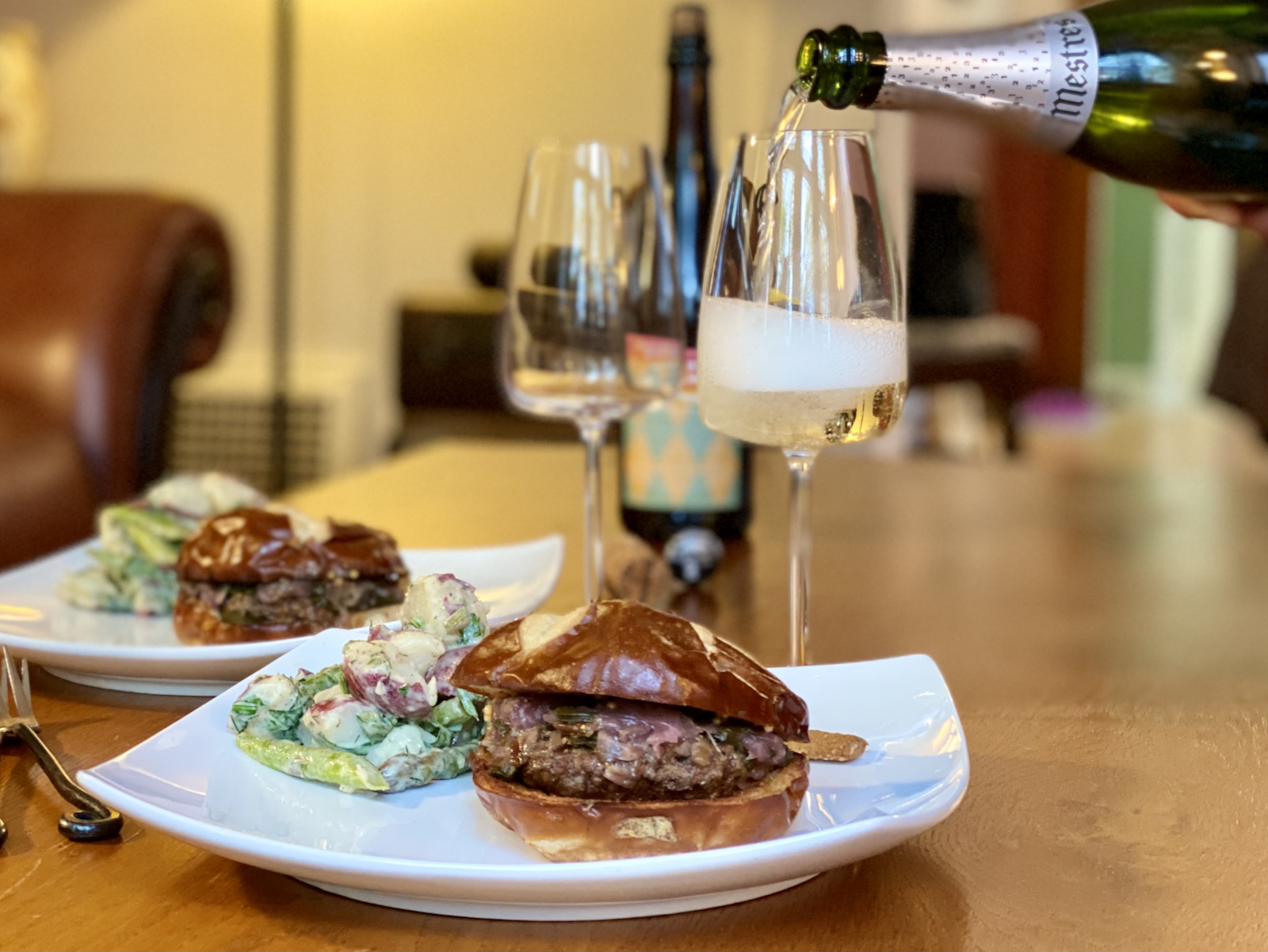 Sanford burger night? Who would have ever expected it? Not me. But, I can't say enough about Sanford and their remarkable flip from fine dining to carry-out. The shift wasn't by choice; it was a matter of survival. But they've executed it in ways I never would have imagined. They've compromised very little in terms of quality while consistently offering an ever-changing menu of affordable fare served up with a side of the best curbside hospitality one could ever imagine.
Suffice it to say, eating a burger from Sanford might be among the best (if most surreal) moments of my pandemic experience. Pictured: Butter burger (2.0), topped with foie gras butter, red onion, ramps and pickled mustard seed. It was served with asparagus, sorrel and red potato salad with vermouth mayonnaise and a dessert of chocolate walnut banana bread.
13. Sze Chuan
Sze Chuan
11102 W. National Ave., (414) 885-0856
www.goszechuanrestaurant.com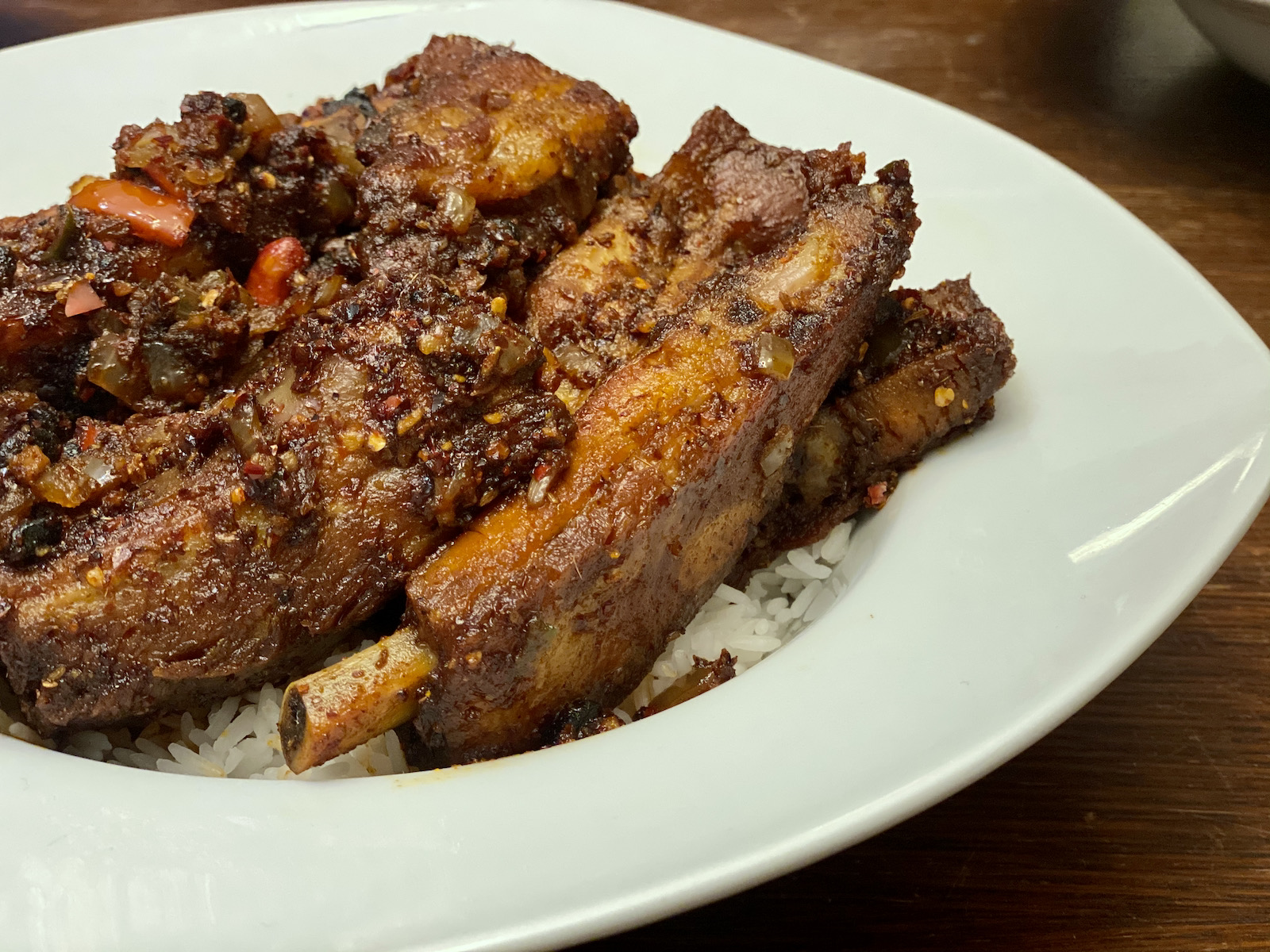 I've not been silent about my love for the food at Sze Chuan, which surprises and delights me at every turn. Most recently, that delight came in the form of house special spare ribs, an unforgettably savory (and undeniably tongue-numbing) dish that I've since added to my mental list of all-time favorite dishes. They were ultra tender and beautifully complex in their flavor. We ordered them very spicy and they delivered on the promise of heat in a way that I'm not sure I fully expected. Yet, even as my tongue numbed and my lips burned, I couldn't stop eating them. Amazing.
14. Thum
Thum @ Crossroads Collective
2238 N. Farwell Ave., (414) 763-9081
crossroadscollectivemke.com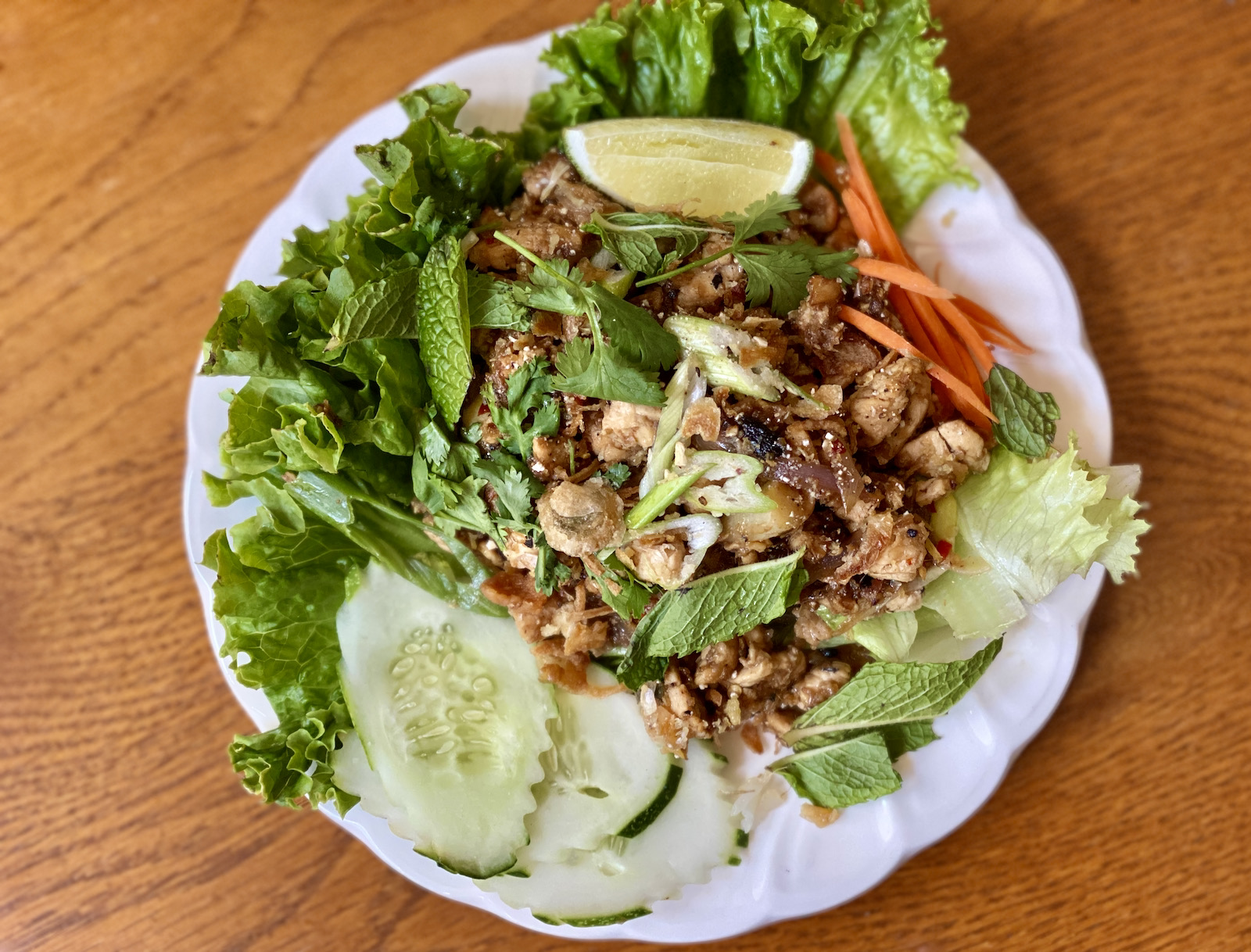 Among the dishes I've not been able to get out of my head is the chicken laab from Thum. It's salty, sour and sweet, but still deeply savory with fresh, vegetal notes from plentiful mint and citrusy cilantro. It's served with sticky rice for scooping (yes, you can eat it with your hands) and fresh vegetables for crunch. So, so good.
BONUS: If you're not sure about Lao fare, but want to take a deliciously risk-free foray into the flavorful cuisine, order their Pho-rench Dip, featuring amazingly tender brisket, provolone cheese, pickled and fresh jalapeños served on a grilled Rocket Baby baguette alongside Thum's 72-hour pho bone broth for dipping. Add the fresh herbs and a squeeze of lime before you take your first bite. It's amazing.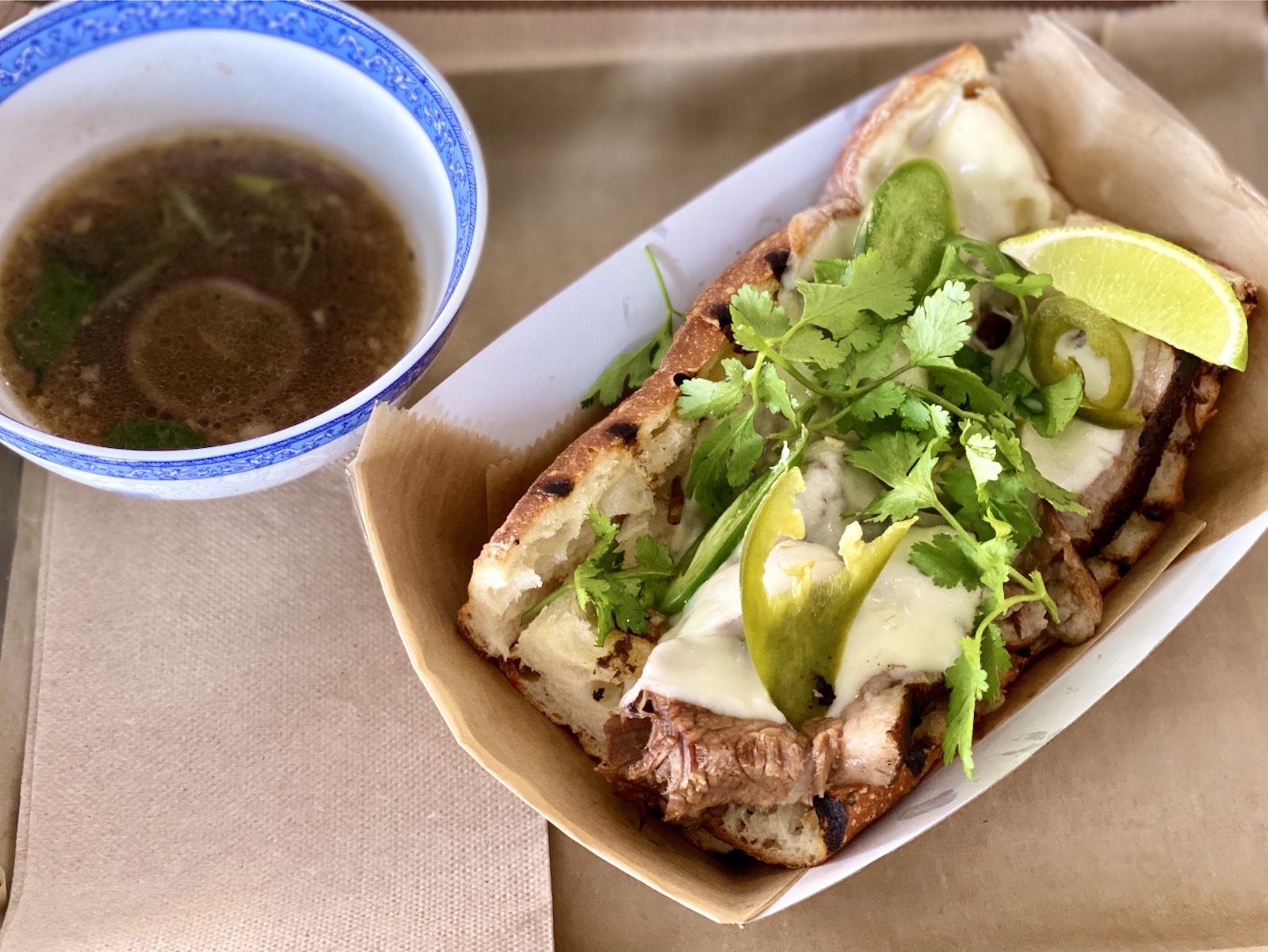 Lori is an avid cook whose accrual of condiments and spices is rivaled only by her cookbook collection. Her passion for the culinary industry was birthed while balancing A&W root beer mugs as a teenage carhop, fed by insatiable curiosity and fueled by the people whose stories entwine with each and every dish. She's had the privilege of chronicling these tales via numerous media, including OnMilwaukee and in her book "Milwaukee Food." Her work has garnered journalism awards from entities including the Milwaukee Press Club.
When she's not eating, photographing food, writing or recording the FoodCrush podcast, you'll find Lori seeking out adventures with her husband Paul, traveling, cooking, reading, learning, snuggling with her cats and looking for ways to make a difference.