Season's eatings! The weather may be getting colder, but Dining Month on OnMilwaukee is just cooking up, dishing out your winning picks in this year's Best of Dining poll. Dining Month is brought to you by Fein Brothers, your premier food service equipment and supply dealer in Wisconsin since 1929. Congratulations to all of the winners, and happy eating for all those who voted!
The forthcoming Mequon Public Market at Spur 16, 6300 W. Mequon Rd., is upping the ante with yet another delicious vendor.
Award winning sushi and Asian bistro Screaming Tuna has been named as the latest vendor on a docket of 10, which includes popular brands including Anodyne Coffee, Beans and Barley, Purple Door Ice Cream, Café Corazon, Bavette La Boucherie and Happy Dough Lucky.
The popular sushi restaurant operated by co-owners Cristian Vega and Jeff Bronstad, opened along the Milwaukee riverfront in 2011. Among factors that set the venue apart is its (first in Wisconsin) partnership with Monterrey Bay Aquarium's Seafood Watch Program, a step which placed Screaming Tuna solidly at the forefront of sustainable seafood in the region.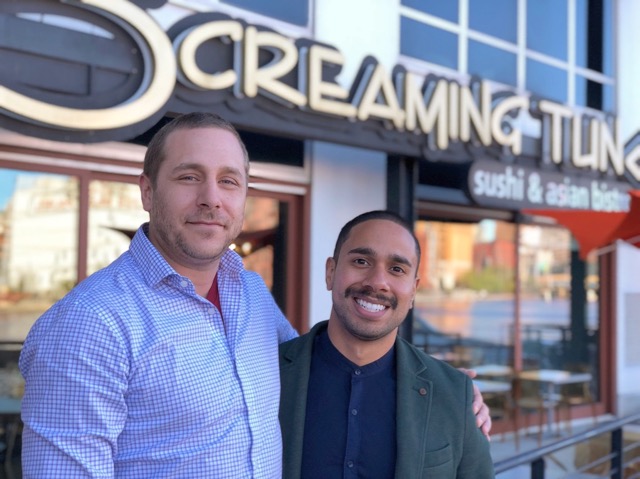 In fact, the commitment to sustainability – which aligns with Spur 16's mission to be a good steward of our land and to create collaborative community developments – is one of the primary factors that attracted developer Cindy Shaffer to approach the restaurant.
"We looked at a move to Mequon in the past, but never saw a space that fit the style of Screaming Tuna, until Spur 16," notes Vega. "We couldn't be more excited about the plans for the Mequon Public Market. And with our emphasis on community, we're thrilled at the prospect to work in an environment with so many names we love. It doesn't hurt that the group behind the
development is pretty rad too."
Jenni Vetter, director of operations at Shaffer Development, is excited about the variety of options Mequon Public Market will offer to the community.
"We have curated an outstanding group of locally owned restaurants that have come together to be a part of the Mequon Public Market at Spur 16," she says. "And we have even more vendors committed that will be announced in the coming months."
Lori Fredrich (Lo) is an eater, writer, wonderer, bon vivante, traveler, cook, gardener and girlwonder. Born and raised in the Milwaukee area, she has tried to leave many times, but seems to be drawn to this quirky city that smells of beer and alewives.
Some might say that she is a little obsessed with food. Lo would say she is A LOT obsessed with food. After all, she has been cooking, eating and enjoying food for decades and has no plans to retire anytime soon.
Lo's recipes and writing have been featured in a variety of publications including GO: Airtran Inflight Magazine, Cheese Connoisseur, Cooking Light, Edible Milwaukee, Milwaukee Magazine and the Milwaukee Journal Sentinel, as well as on the blog Go Bold with Butter, the web site Wisconsin Cheese Talk, and in the quarterly online magazine Grate. Pair. Share.