If there's one thing about the music scene right now, it's that pop-punk is in, and the turnout for Machine Gun Kelly's show certainly proved that to be true. But he was far from the only draw at the Amp on Friday night. With MGK being new to the genre and his rapper roots, Avril Lavigne definitely brought out some fans that have been around since the pop-punk beginning.
Avril Lavigne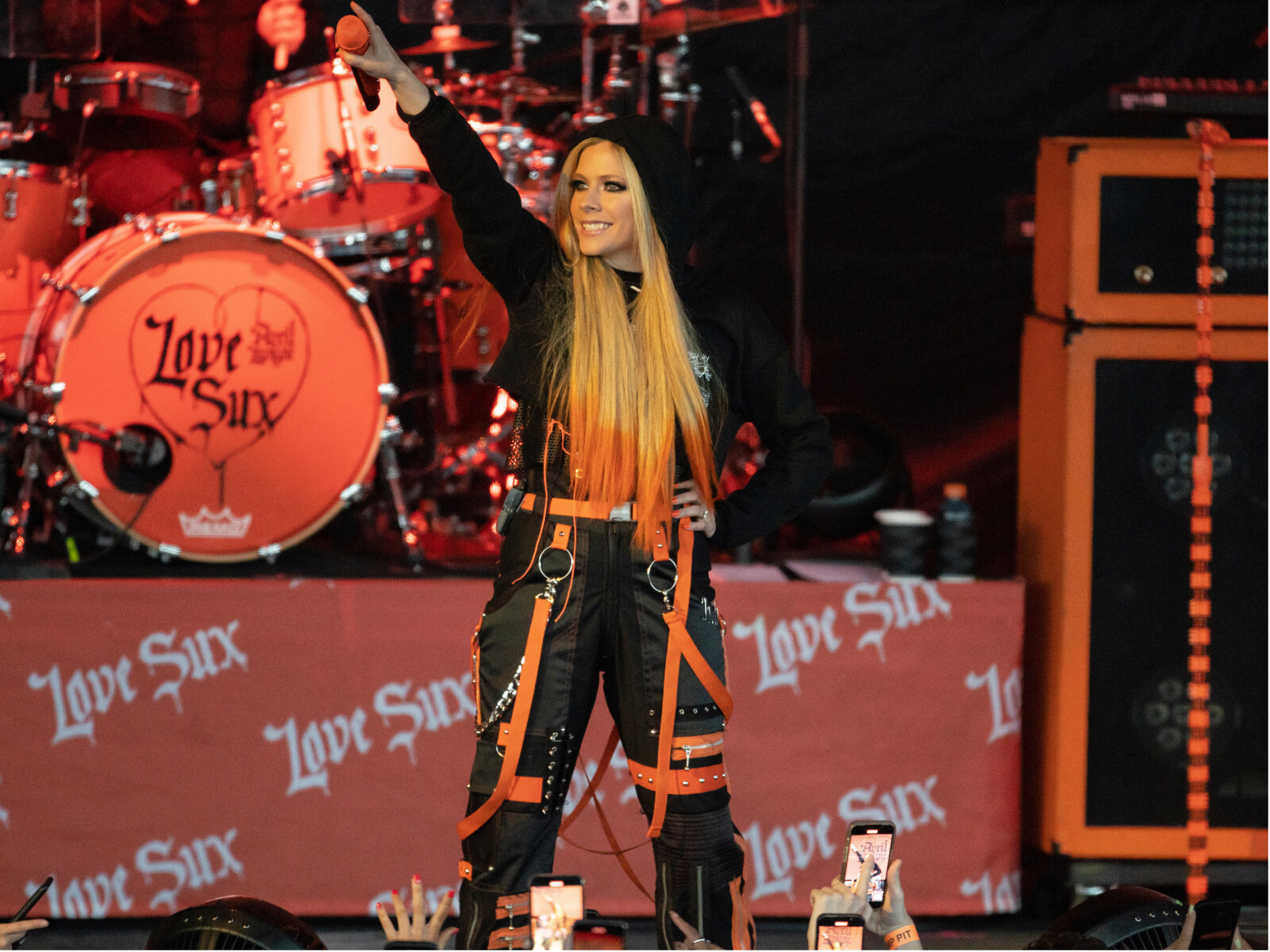 Lavigne started out the night on a high note with one of her biggest hits, "Girlfriend." She came onto the stage in a black sweatshirt with her classic long blonde hair, coming out reminiscent of her later 2000s era. This time, she sported an orange ombre at the ends which was on-brand with her newest album. Nothing says Y2K more like some bleach blonde hair with a pop of color.
After the perfect opening song choice, she continued on with "Bite Me" off her 2022 album. This was a great addition to the set because it showed she still is capable of that sassy and spunky energy from her earlier days, which could absolutely bring some people back to her music who drifted off when her music transitioned more into pop.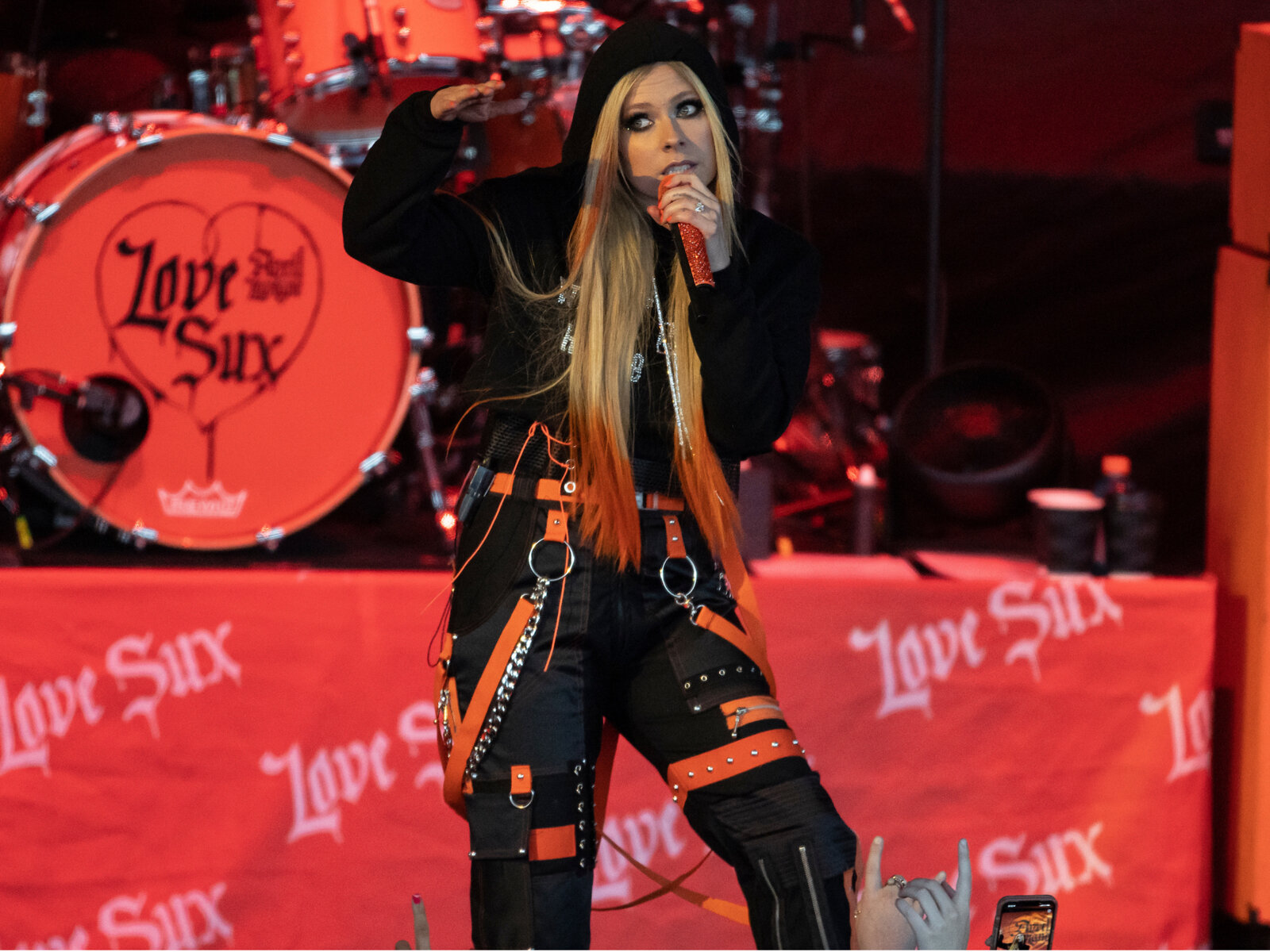 The crowd got emotional as she came to the end of her set and she stopped to talk about her next song.
"This song here is super special to me," said the singer. "It's called 'Complicated' ... this song is for everyone who's been around from day one."
Well, there must have been a lot of attendees who had been there since day one because the crowd sang so loud that it almost overwhelmed the volume of the Am Fam Amp speakers. The audience certainly appreciated the implementation of her throwback hits; it can be a bummer when seasoned artists only play their newer music and not the stuff that shaped them in the first place.
She followed that up with "I'm With You," and the amphitheater lit up with swaying cellphone flashlights. It was allowed for an intimate exit, and she left the stage to prepare itself for the headlining act.
Machine Gun Kelly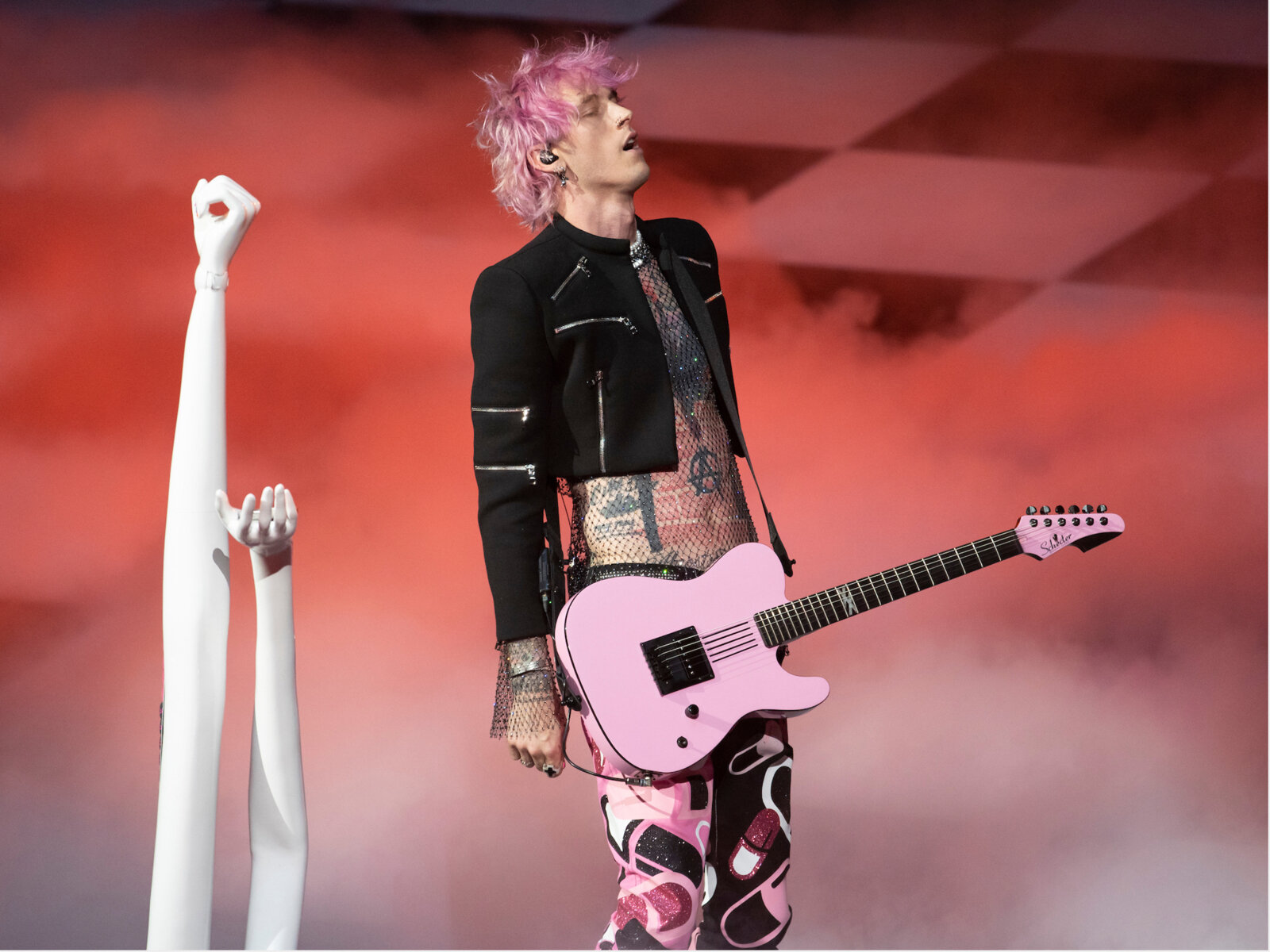 Machine Gun Kelly has gotten a lot of backlash for returning to the music scene as a punk artist after leaving his rap career behind. But Friday's show really proved that rapping was never meant for him and that the transition to his new punkier style suits him a lot better.
Right before the show started, the screens illuminated with the trailer for his new documentary "Life in Pink" which dropped on Hulu this past week. Honestly, it was interesting and eye-opening to watch as a preface for his show.
After that sneak-peek moment, the screen switched to a Facetime call of the artist in a "box."
"I think the internet put me in a box," said MGK over the phone. This became a prelude to the theme of the night: how damaging the internet has been to his mental state over the course of his career.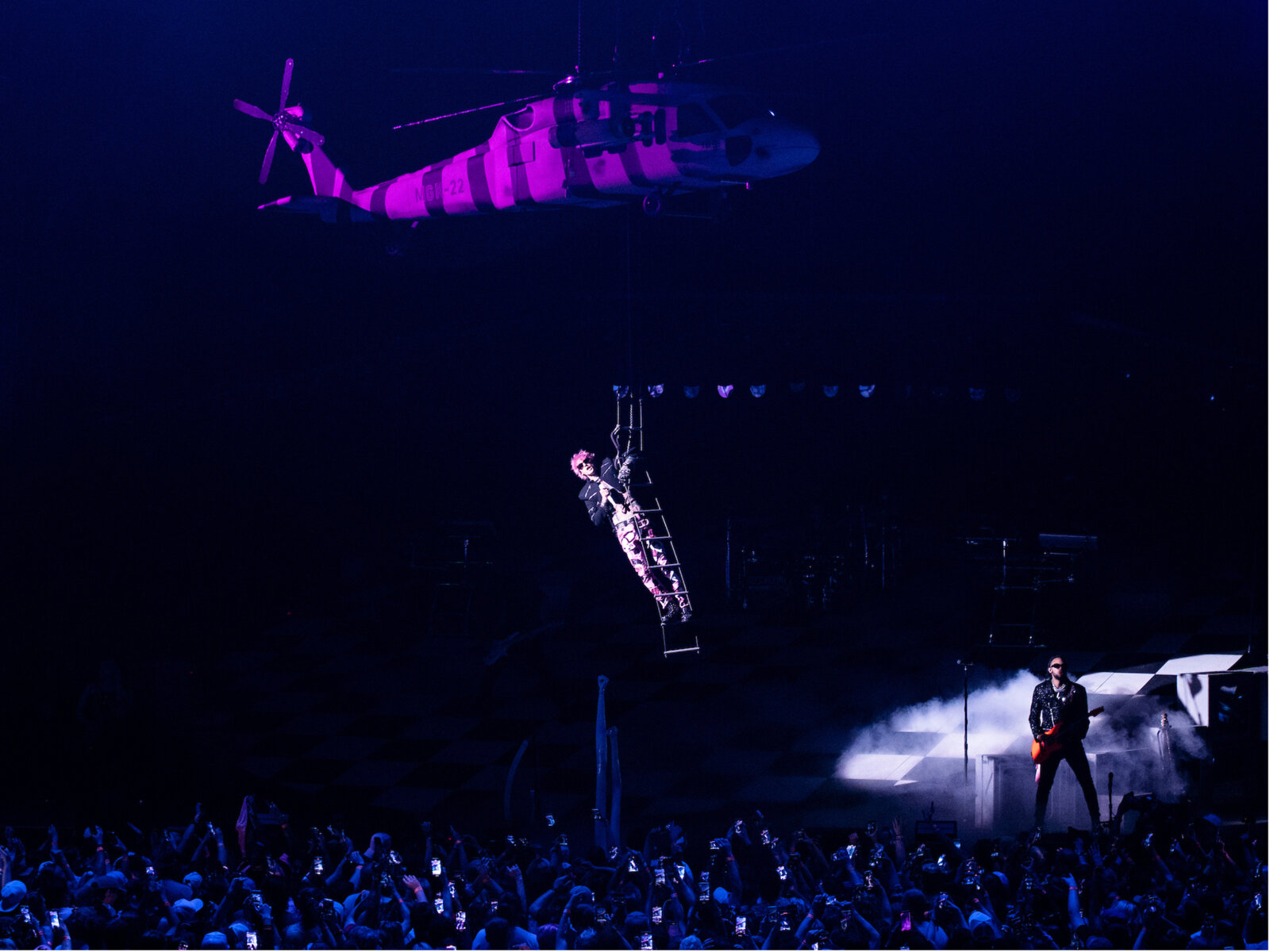 It wasn't all serious, though, as he then made an explosive entrance from a pink helicopter and sang his first song – "Born With Horns," off his latest 2022 release "Mainstream Sellout" – while dangling from the chopper's ladder.
One thing that stayed consistent was how powerful and electrifying his stage presence is. Rocking faded pink hair and a bedazzled mesh top that let his tattoos shine through, the singer gets an A+ for acing the punk look. His band crew was phenomenal as well, which featured a female lead guitarist who really knew how to shred.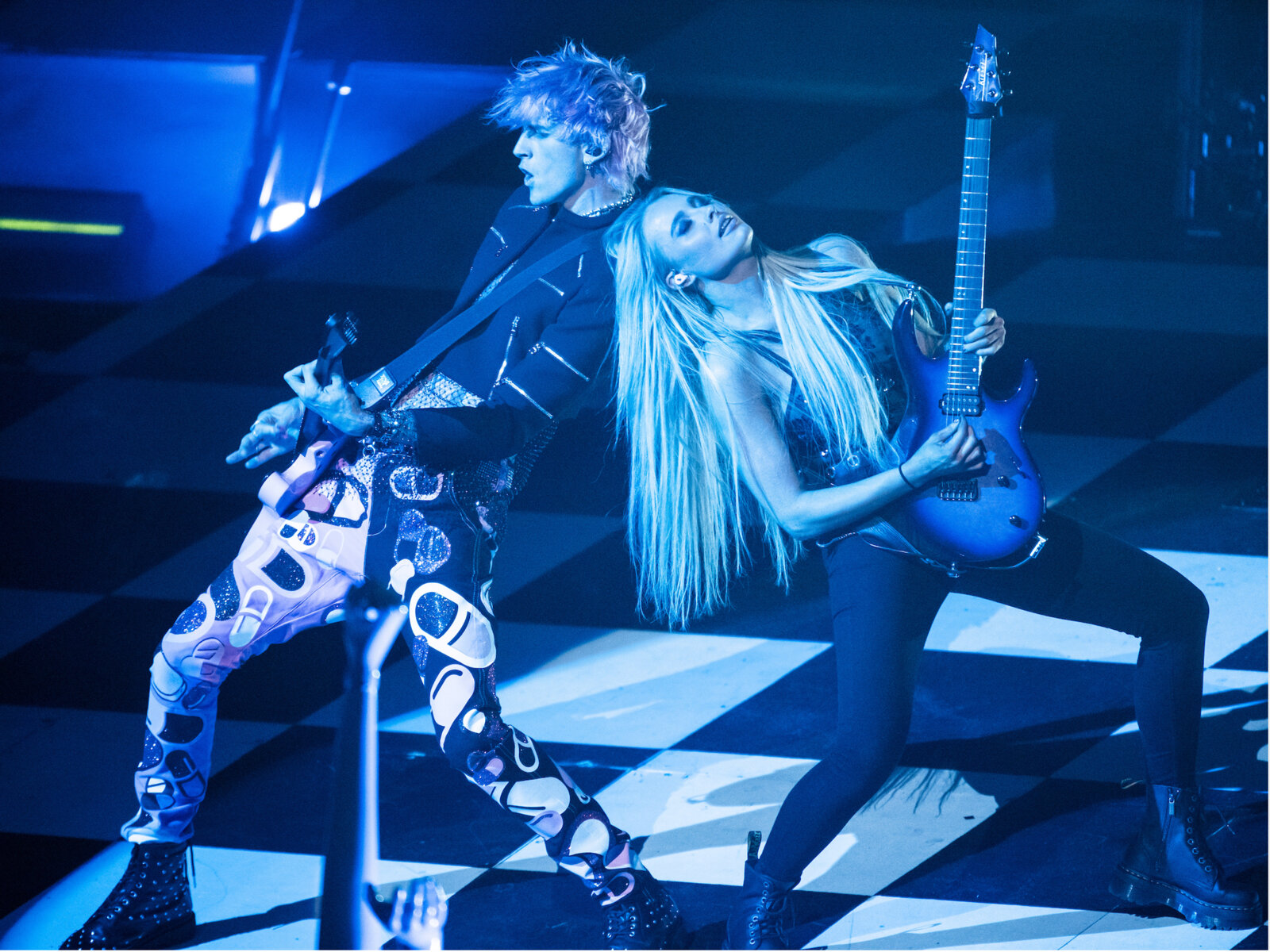 Love him or hate him, Machine Gun Kelly knows how to entertain – crucial to keeping people coming back. Milwaukee showed a lot of love considering the Amp was filled to the brim, which hasn't been the case for some of the other shows at the venue. In fact, Kelly was excited to share some info about the night's turnout, mid-show.
"Fact is, we did Summerfest last time with 4,000 people," said Kelly. "This time, it's the highest-selling night with 18,000 people."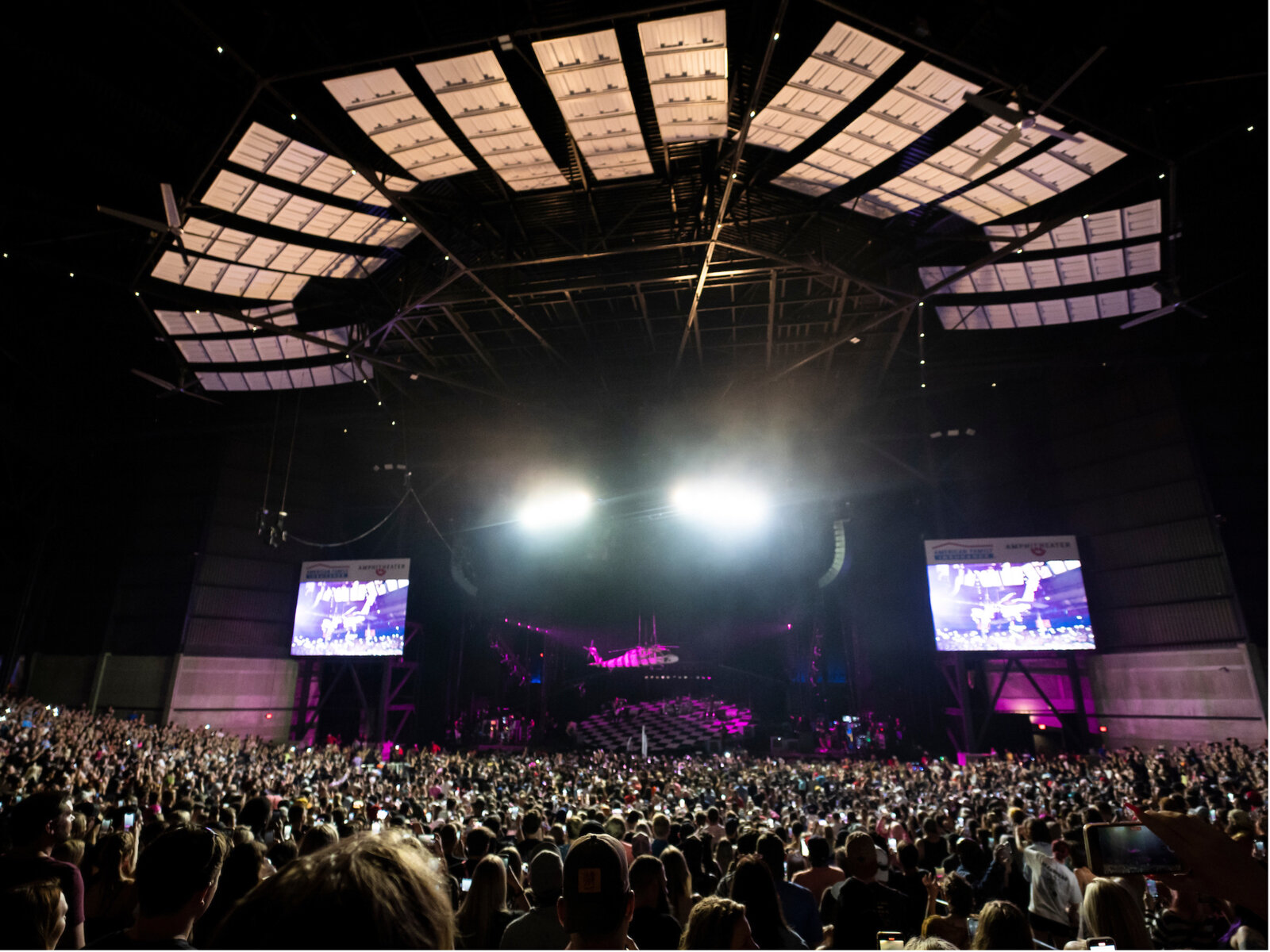 One of the best parts of the set was these supposed conversations he was having with the internet. It added an interesting dynamic and gave the crowd a better understanding of who he is as a person. Between songs, there would be small remarks about this, but there was a point where the show stopped completely for the "internet" to get a word in.
"You're a poser," said the ominous voice of the internet. "You can't play guitar."
MGK stood still on the stage, and the audience went quiet while the voice continued to insult him. He responded by playing his hit song "Papercuts," inclulding a message about his struggles with the media spotlight.
"My least favorite person in the world is here," said the singer in regards to the internet robot. "I am the example that you shouldn't listen to what the internet says … don't listen to that invisible room."
It was an especially impactful message and almost inspiring because, despite his haters online, he managed to fill the entire venue with people who were brimming with love and support for him. The juxtaposition and focus on this during the show made it feel a lot more special to be there.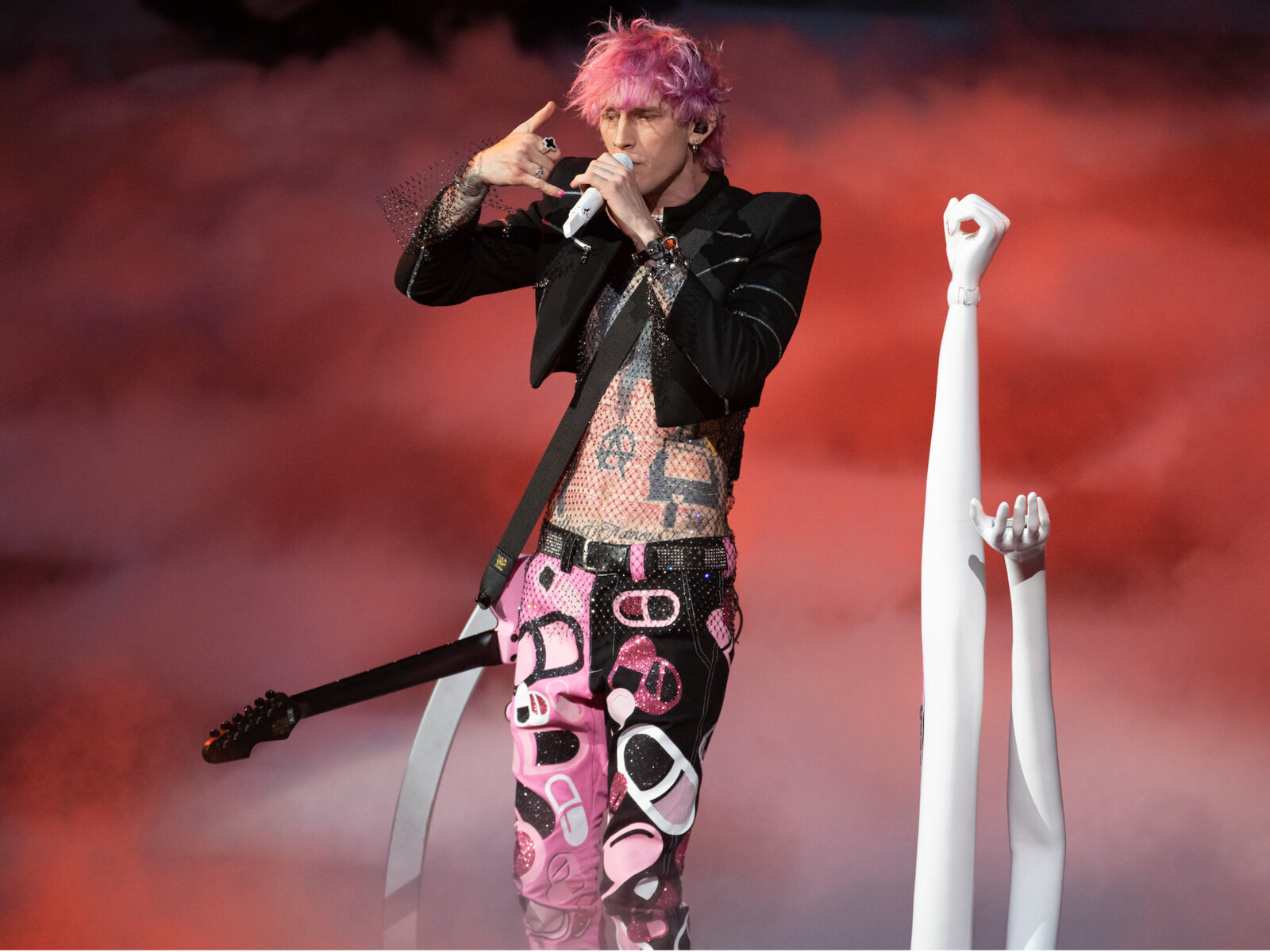 As for the music, the show for the most part centered around his louder, more rock-like songs which the crowd ate up, but MGK had a good balance with some of his more pop hits like "Die in California," which brought a more uplifting energy. He ended the night on a sentimental note with "Twin Flame," a love song that he mentioned that he wrote for his girlfriend: actress Megan Fox.
Overall, Machine Gun Kelly did not fall short by any means. He put on an impressive show – one that should get any and all haters on the internet to simmer down.