The Milwaukee Institute of Art & Design (MIAD) is located in one of Milwaukee's most creative and vivacious neighborhoods. The Historic Third Ward provides both a tight-knit community and big city attractions like galleries, restaurants, bars, theaters, festivals and more, making it the ideal location for folks to learn, grow and bloom.
And best of all? Art is literally everywhere from murals to installations to sculpture to performance to beautiful food.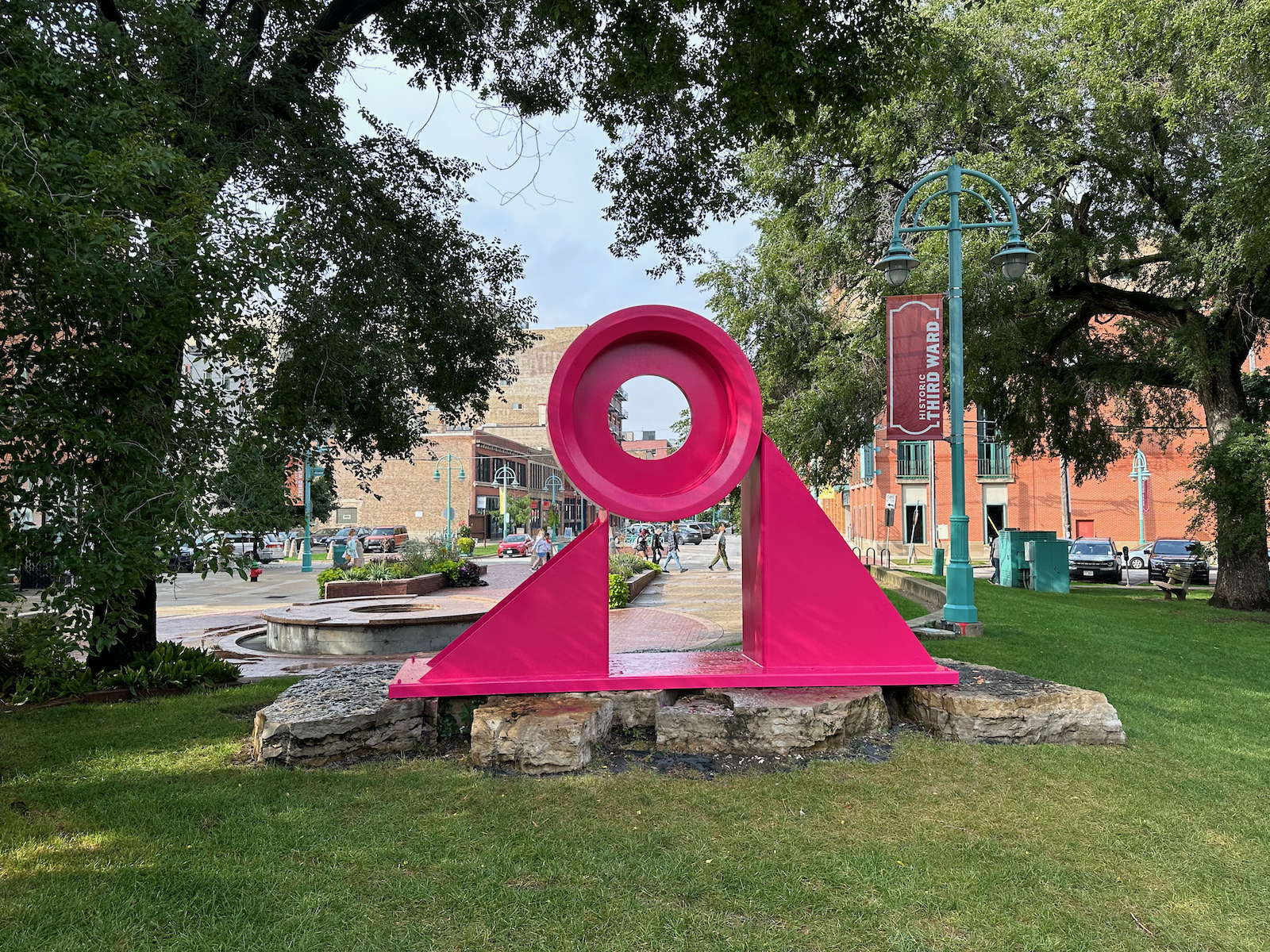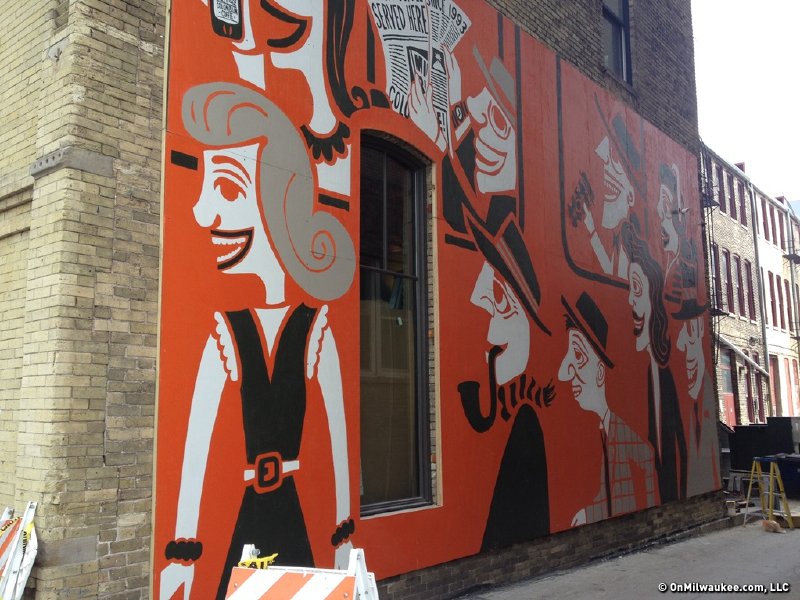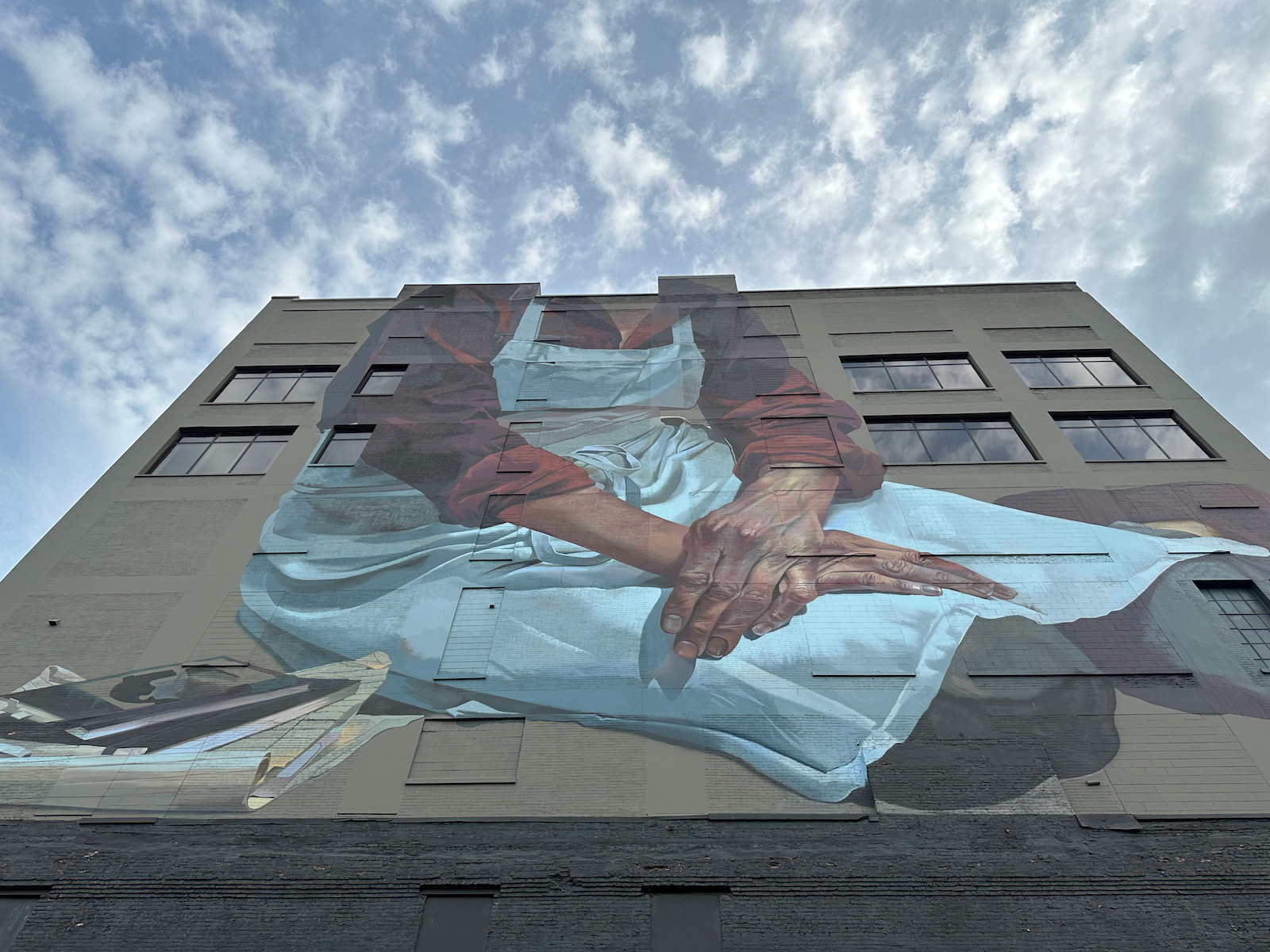 Clearly, there are multitudes of incredible places to visit in the Third Ward and here are a bunch of must-stop spots.
Galleries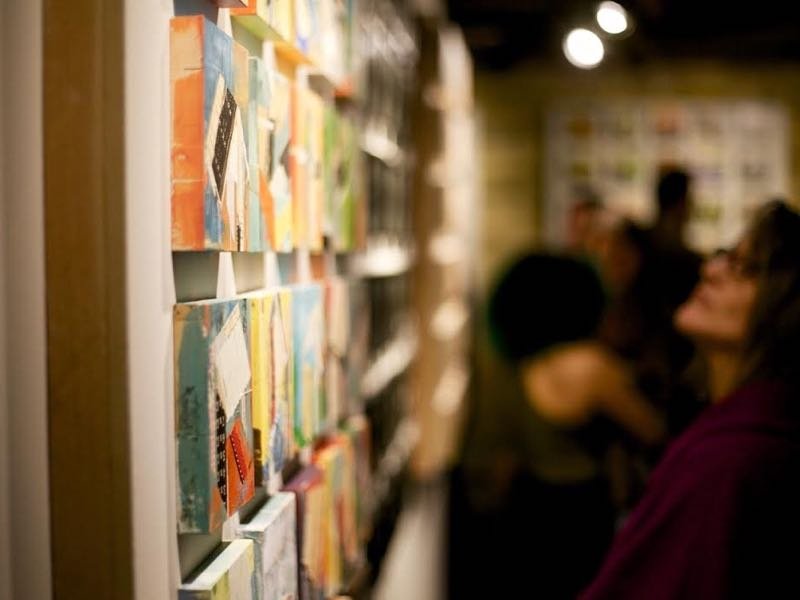 The Third Ward is home to dozens of art galleries, many of which are just steps away both inside MIAD and off campus. The best way to access the eclectic mix of extraordinary local talent is by attending a Gallery Night or Day event, held four times a year in the neighborhood and beyond.
Here are a couple stand-out art buildings in "The Ward":
Marshall Building
207 E. Buffalo St.
marshallbuildingmke.com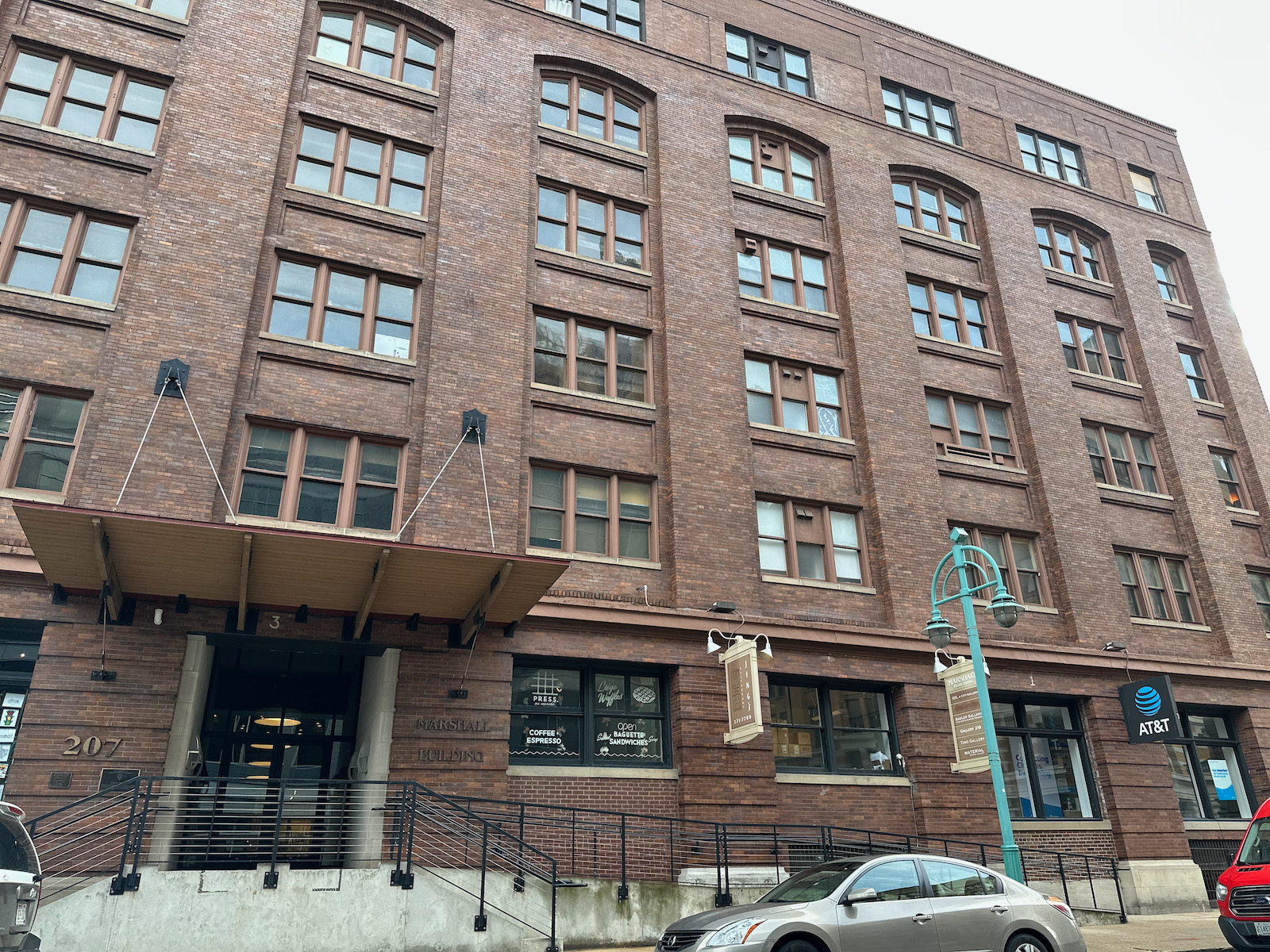 The Marshall Building has more than 20 art galleries and boutiques. It's an ideal stop on Gallery Night when all of the spaces are open at the same time. Favorites include Material Studio on the top floor and The Too Much Metal Showroom on the third floor. Don't let the creaky elevator stop the exploring of all the century-old building has to offer.
MARN Art + Culture Hub
191 N. Broadway
marnarts.org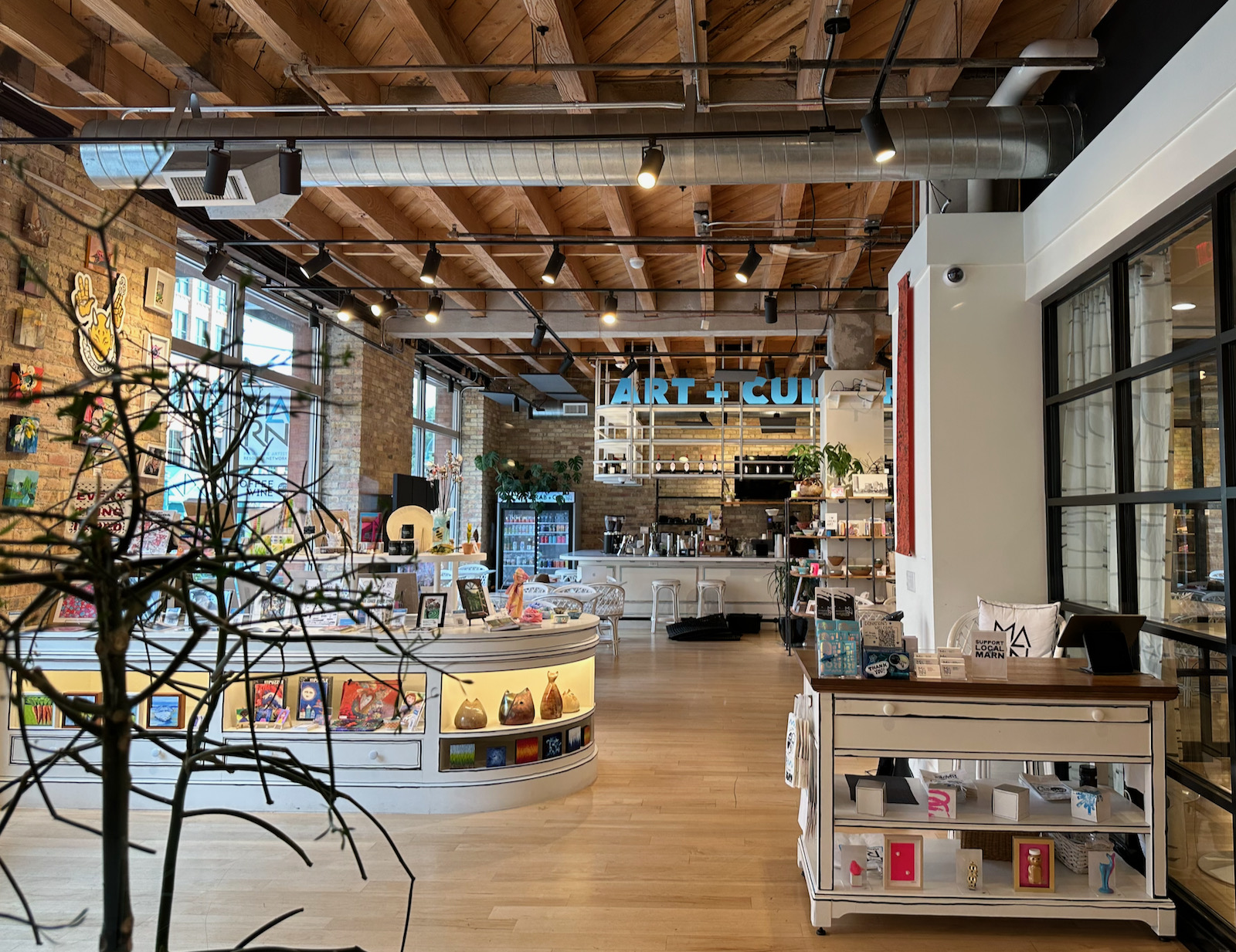 The dynamic, new Milwaukee Artists Resource Network (MARN) building hosts gallery exhibitions, live performances and other events by and for established artists, emerging artists and the general public. There's also a marketplace featuring affordable and gift-perfect local work as well as a cafe called Interval.
Other notable galleries:
Lily Pad Gallery West, 215 N. Broadway
Tory Folliard Gallery, 233 N. Milwaukee St.
Var Gallery, 643 S. 2nd St. (in the Walker's Point neighborhood)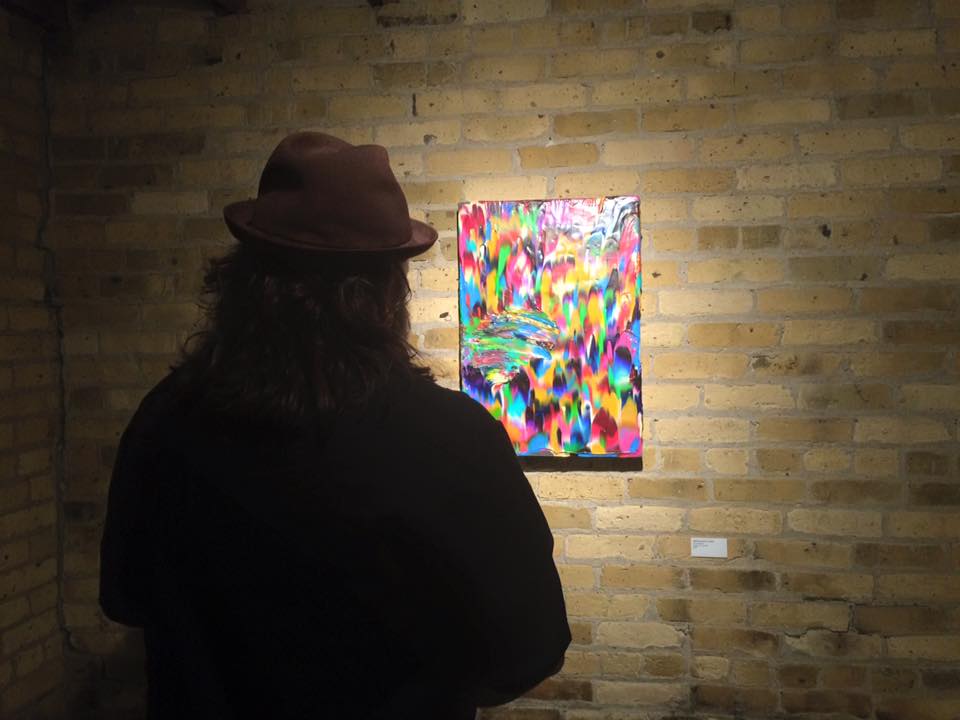 Shops
The Third Ward is bustling with hip shops stocked with items ideal for personal expression, self care or Saturday afternoon window shopping.
MODA3
323 E. Buffalo St.
www.moda3.com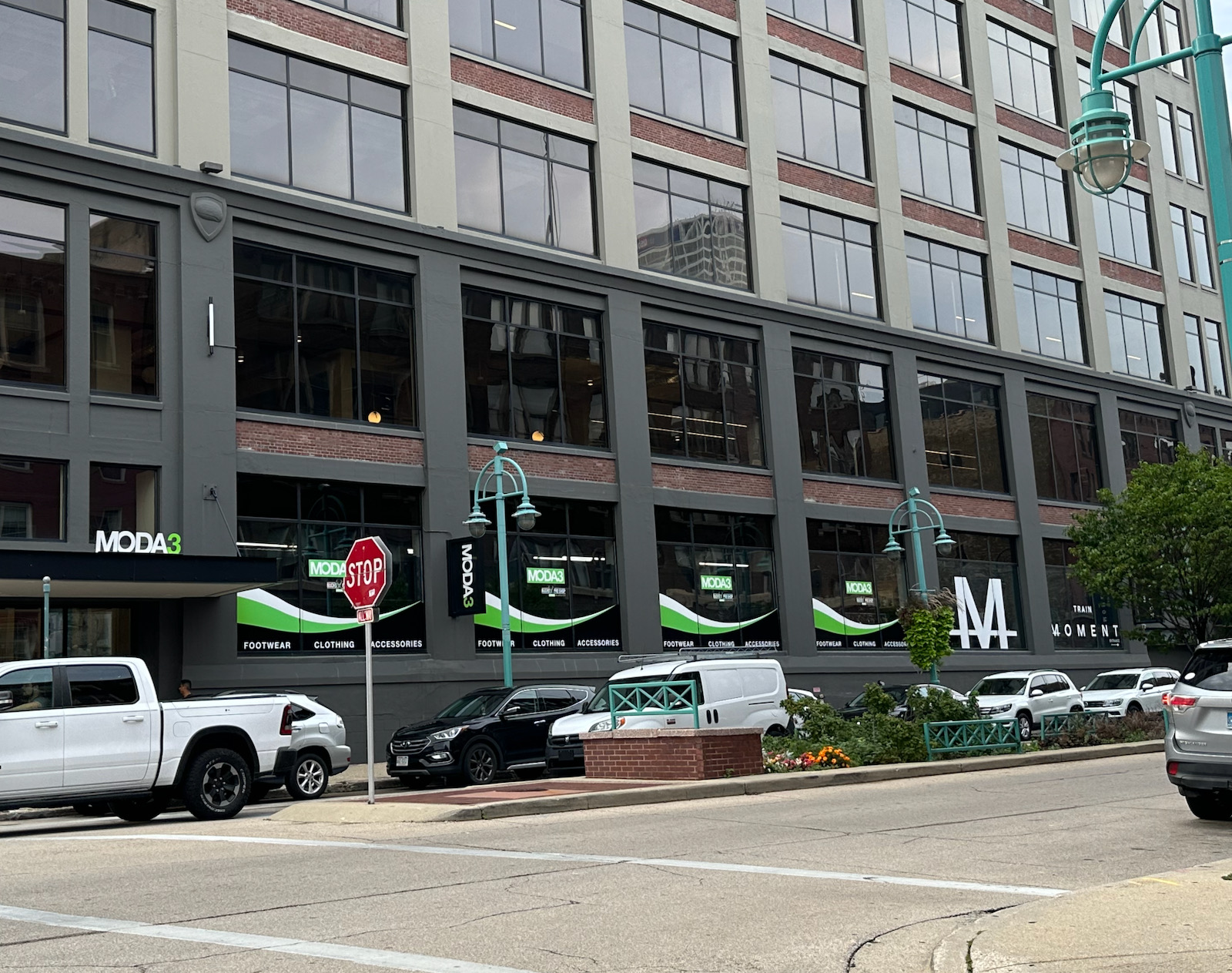 This gender-neutral shop on the first floor of the Dye Building has sold sneakers, clothing, backpacks, hats, wallets, watches, local team gear and more for almost 20 years. You don't have to be a skater or snowboarder to shop here – just dig the urban streetwear vibe.
MOD GEN
211 N. Broadway
modgenmke.com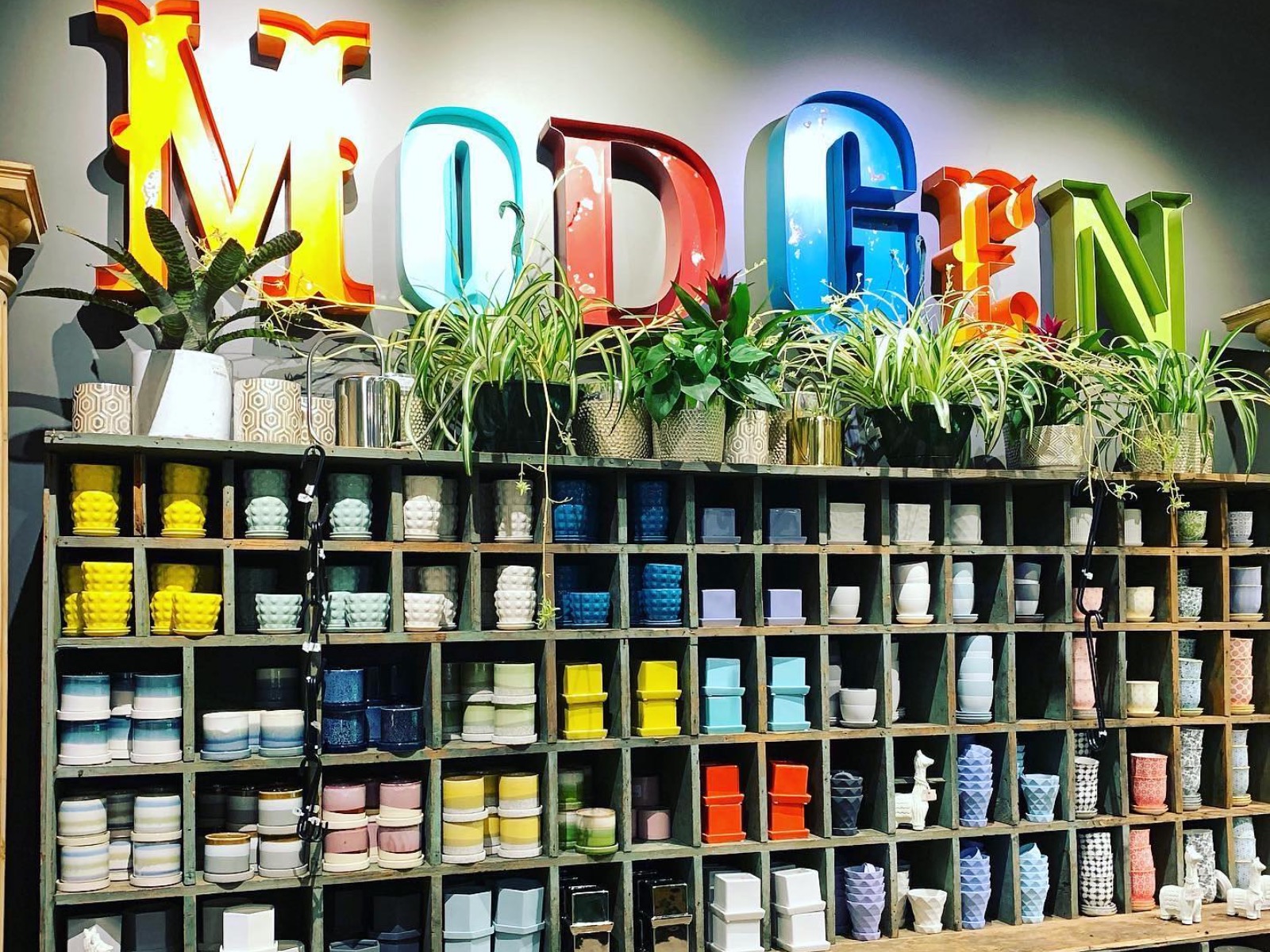 MOD GEN is chock full of unique items and oodles of plants. Plus, students receive 15 percent off everything in the space.
Retique Store
190 N. Broadway
amazinggoodwill.com/retique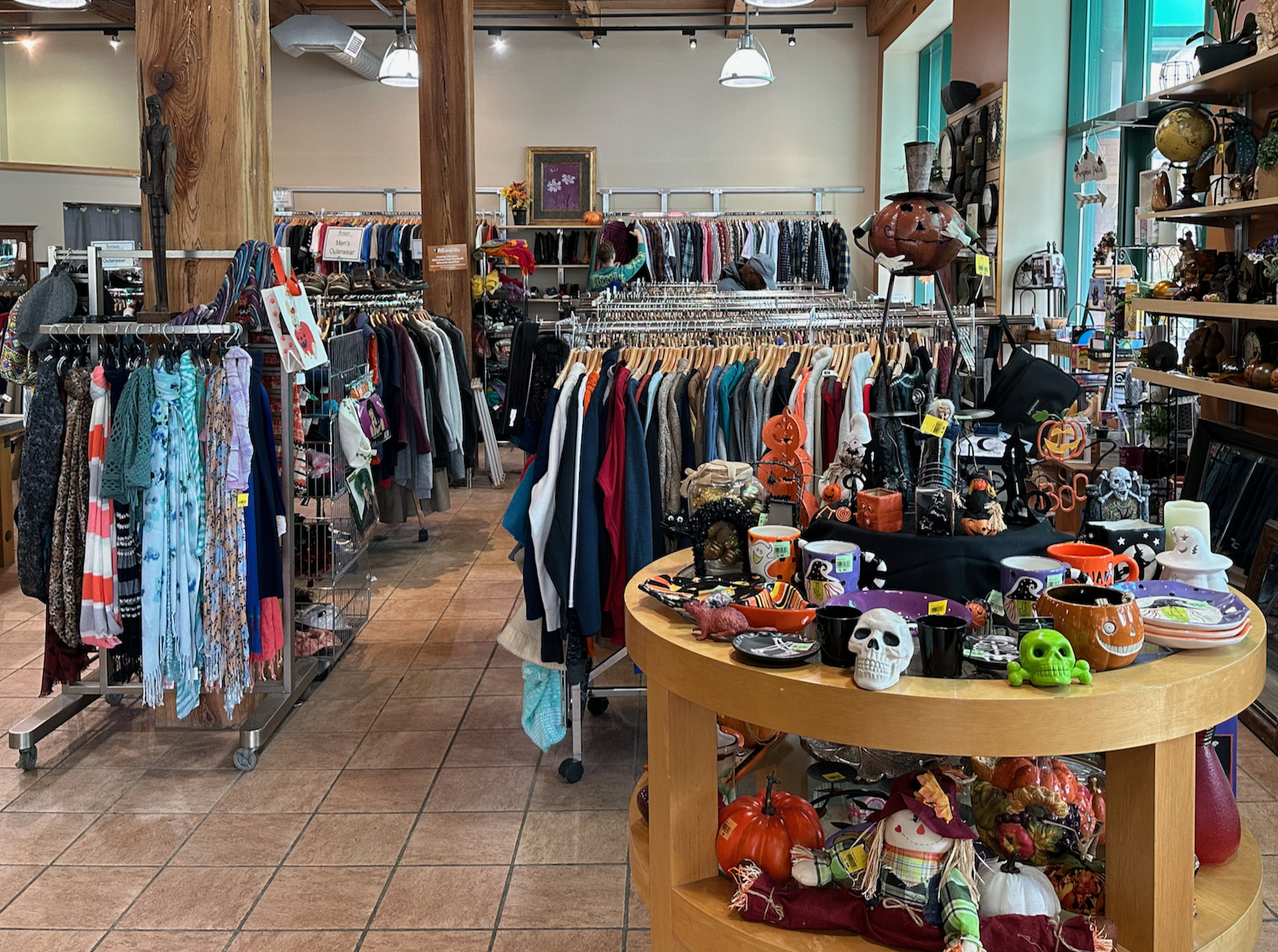 Retique is a large, clean thrift store with fair deals on high-end clothing from trendy to vintage for men and women. Shoes, jewelry, unique household items and funky decor pieces are also in the mix.
Shops – Art Supplies
Whether for animation, fashion design, illustration, digital, painting, sculpture or the like, artists need their tools. Luckily, tools are aplenty in the Third Ward neighborhood.
Blick Art Materials
242 E. Menomonee St.
dickblick.com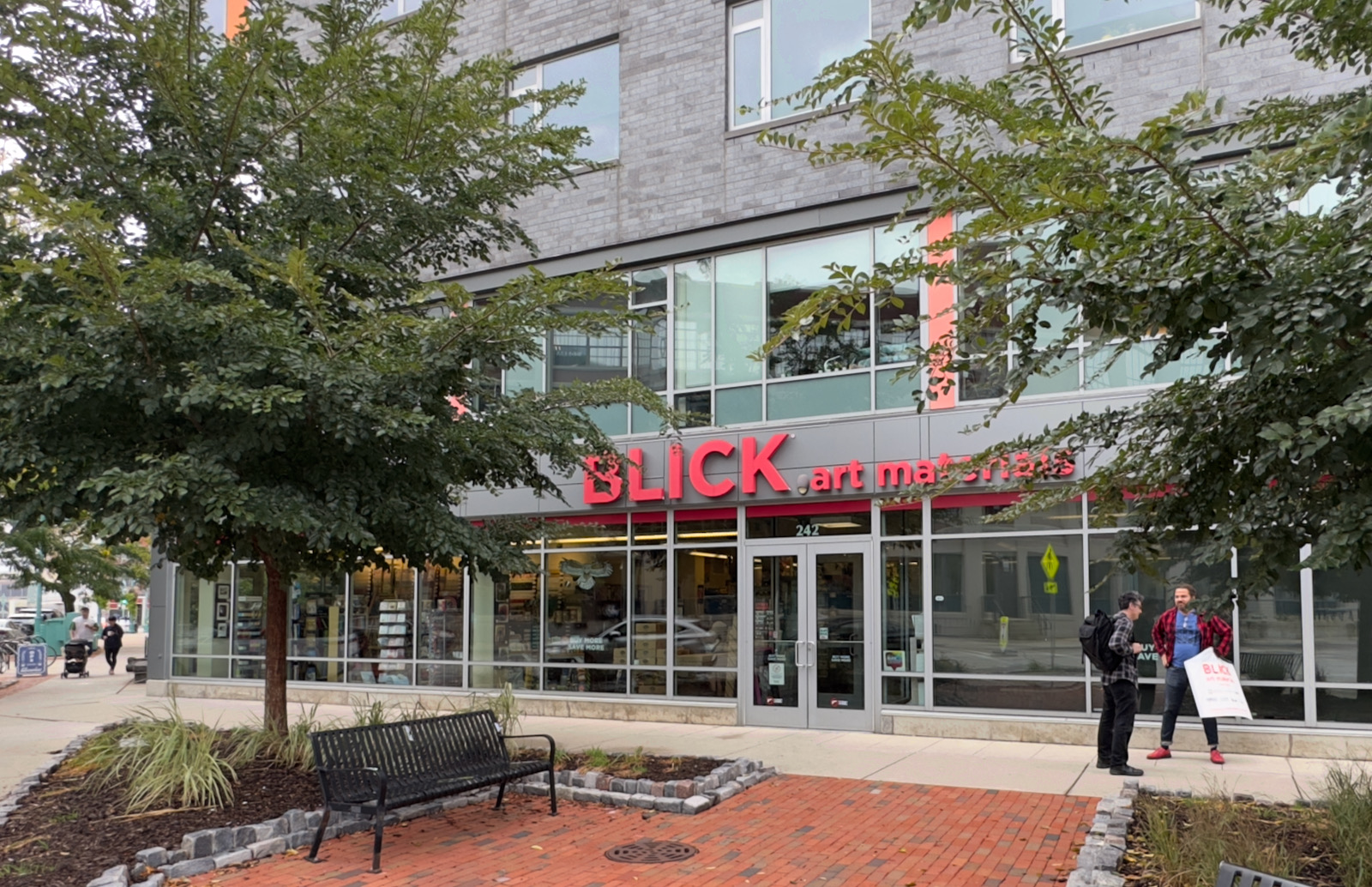 Located beneath the MIAD dorms, Blick sells art supplies of all kinds including paint, markers, clay and canvasses. Students get 10 percent off everything.
Broadway Paper
191 N. Broadway
broadwaypaper.com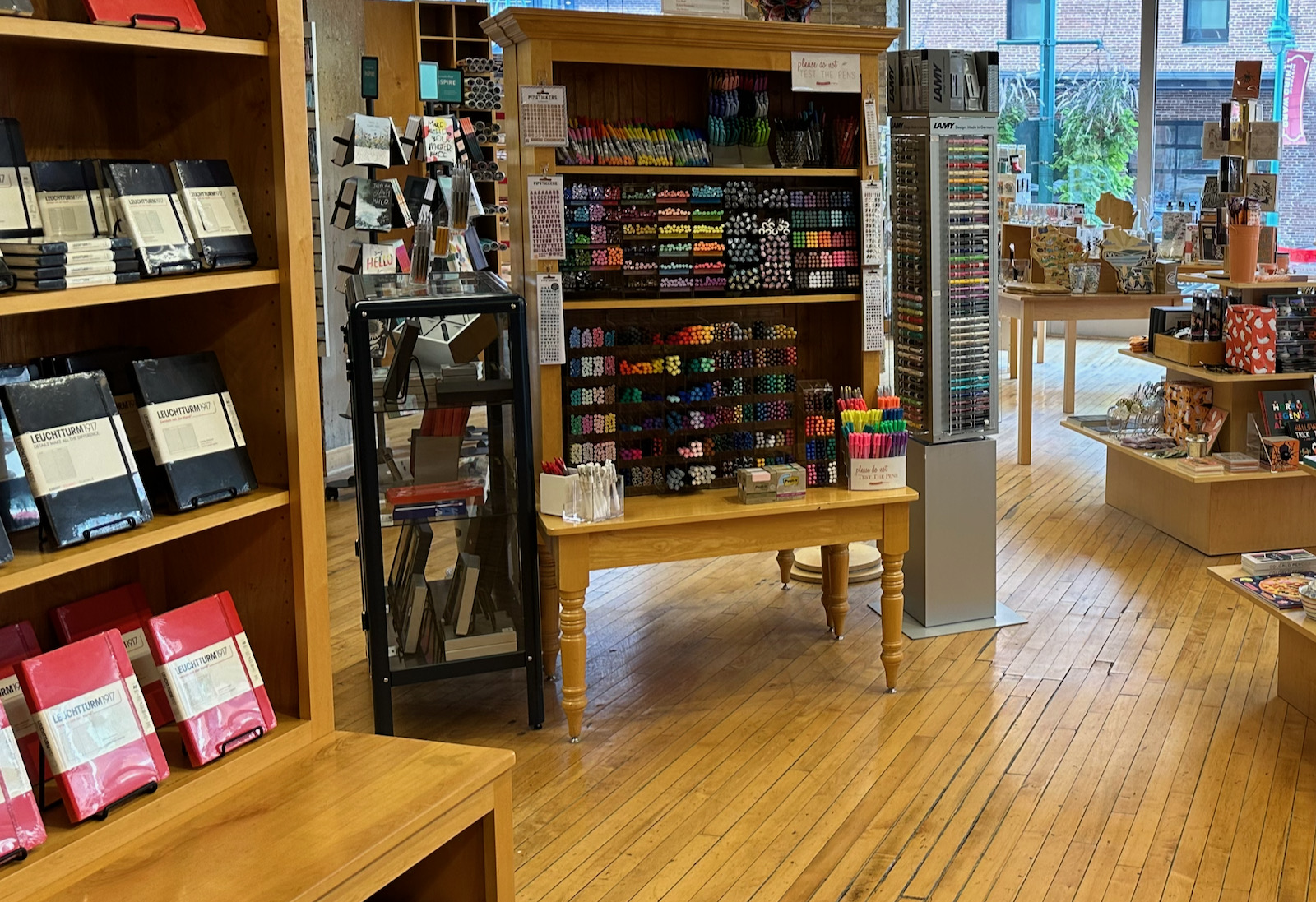 This long-standing stationery shop is stocked with paper, markers, blank books, gifts and more.
Study Spots / Cafes
Many MIAD students study in their dorms, personal studio spaces or the library, but sometimes we all need a change of scenery. Here are some easy spots for students and their sketch books and laptops.
Colectivo Coffee – Third Ward
223 E. St. Paul Ave.
colectivocoffee.com
The airy, locally-owned cafe offers Colectivo's full range of drinks, bakery and food in an indoor/outdoor environment. (Weather pending, of course.)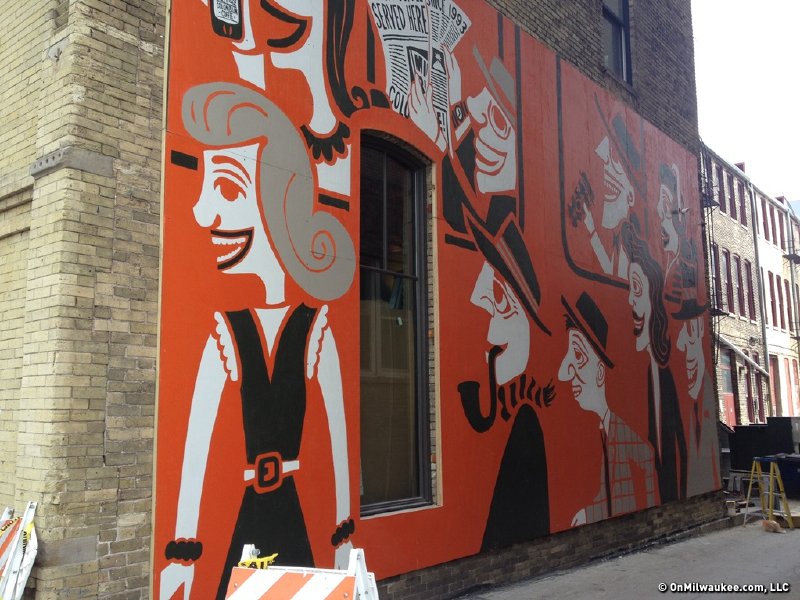 Likewise
232 E. Erie St.
likewisemke.com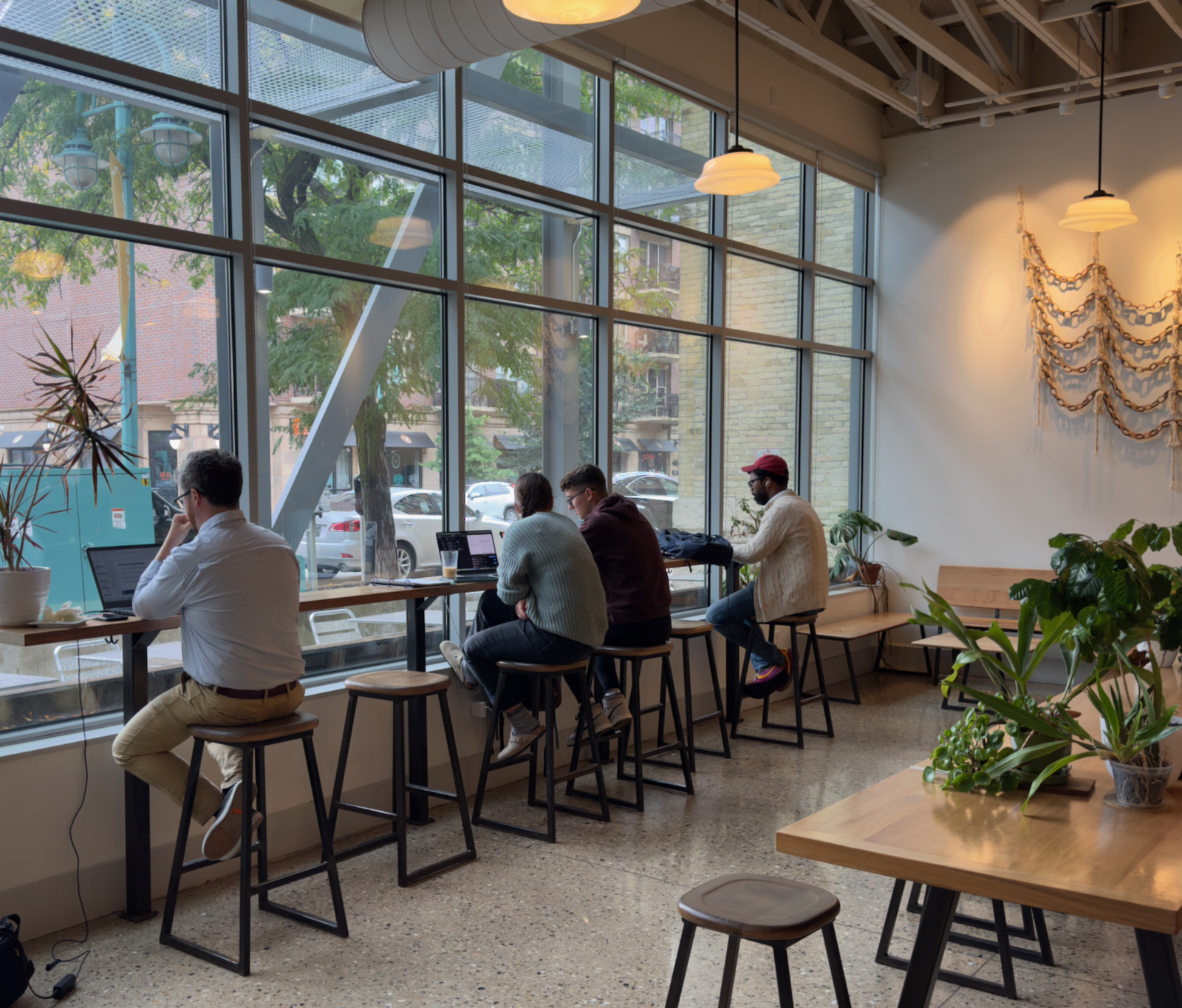 Likewise serves organic coffee and treats in an arty, modern space with plenty of seating.
Milwaukee Public Market
400 N. Water St.
milwaukeepublicmarket.org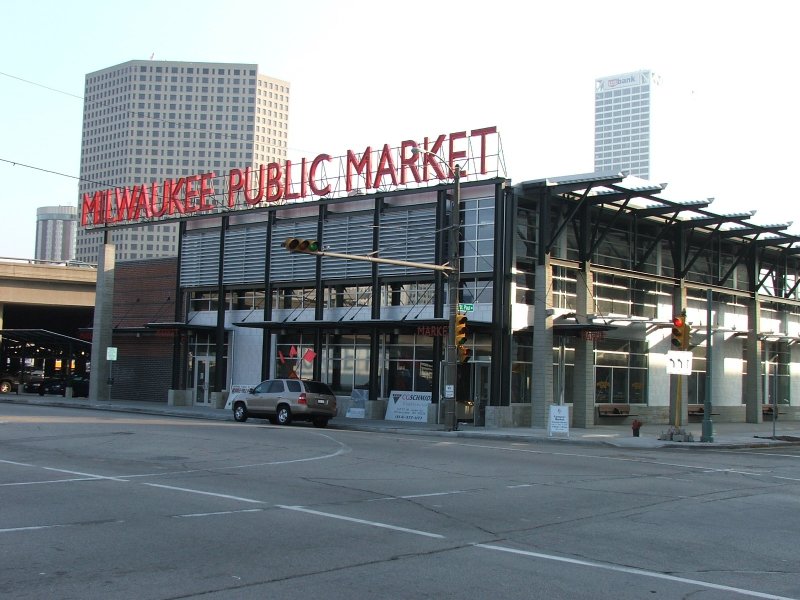 The lively Public Market's ground floor houses dozens of places to grab food or drink – there's also an Anodyne Coffee on site. Once picking out a few goods, head to the second floor to the large seating area ideal for meals, meetings, hangs and study sessions.
Eateries / drinkeries
The MIAD neighborhood has food and drink at just about every price point, from burgers to fine dining for carnivors, vegetarians, pescatarians and gluten-free-arians.
Cafe Benelux
346 N. Broadway
cafebenelux.com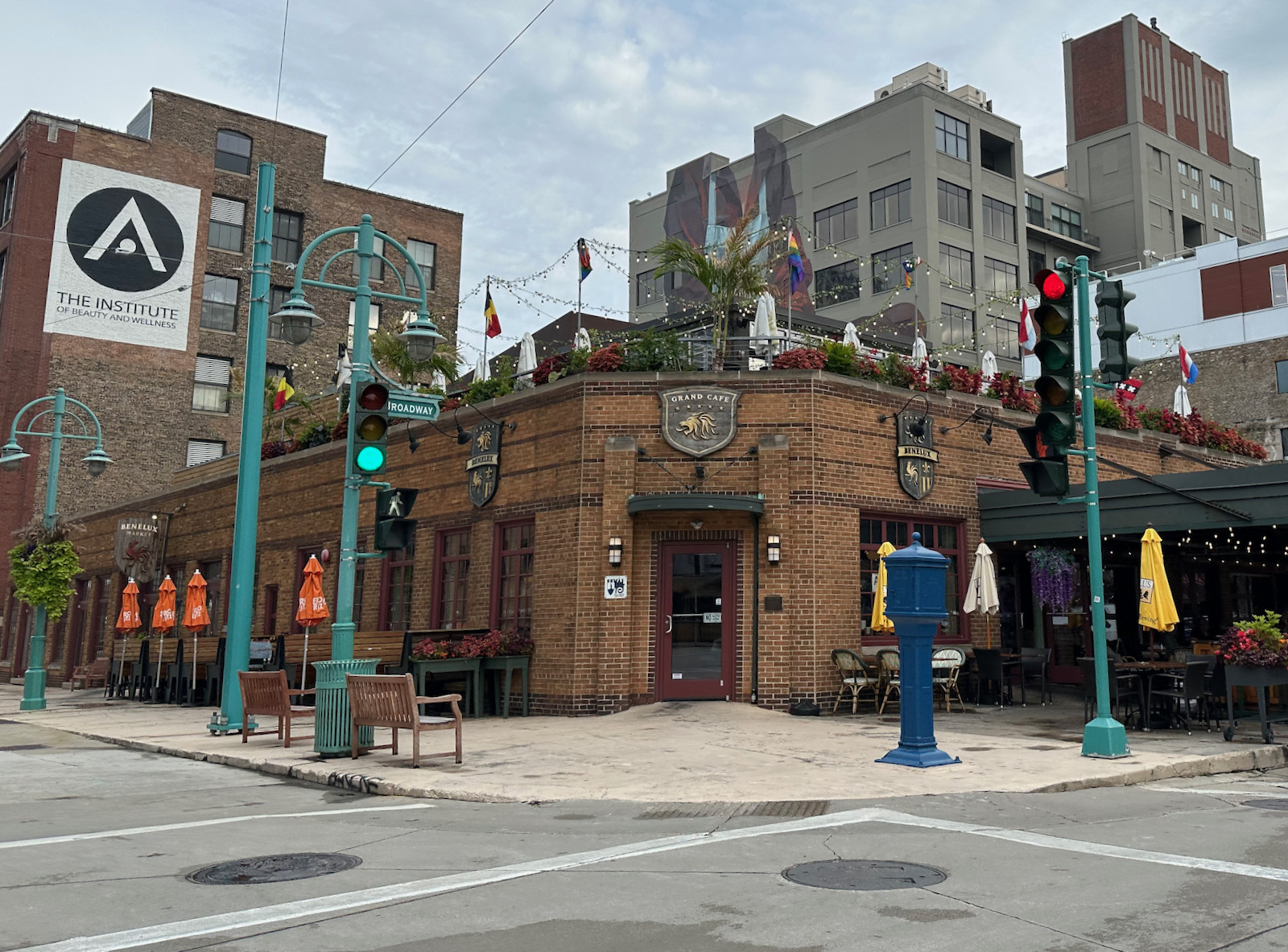 Benelux plates up Belgium, The Netherlands and Luxembourg-inspired menu items, plus a rooftop patio that's open almost year 'round with wintertime "domes."
Club Charlies
320 E. Menomonee
clubcharlies.com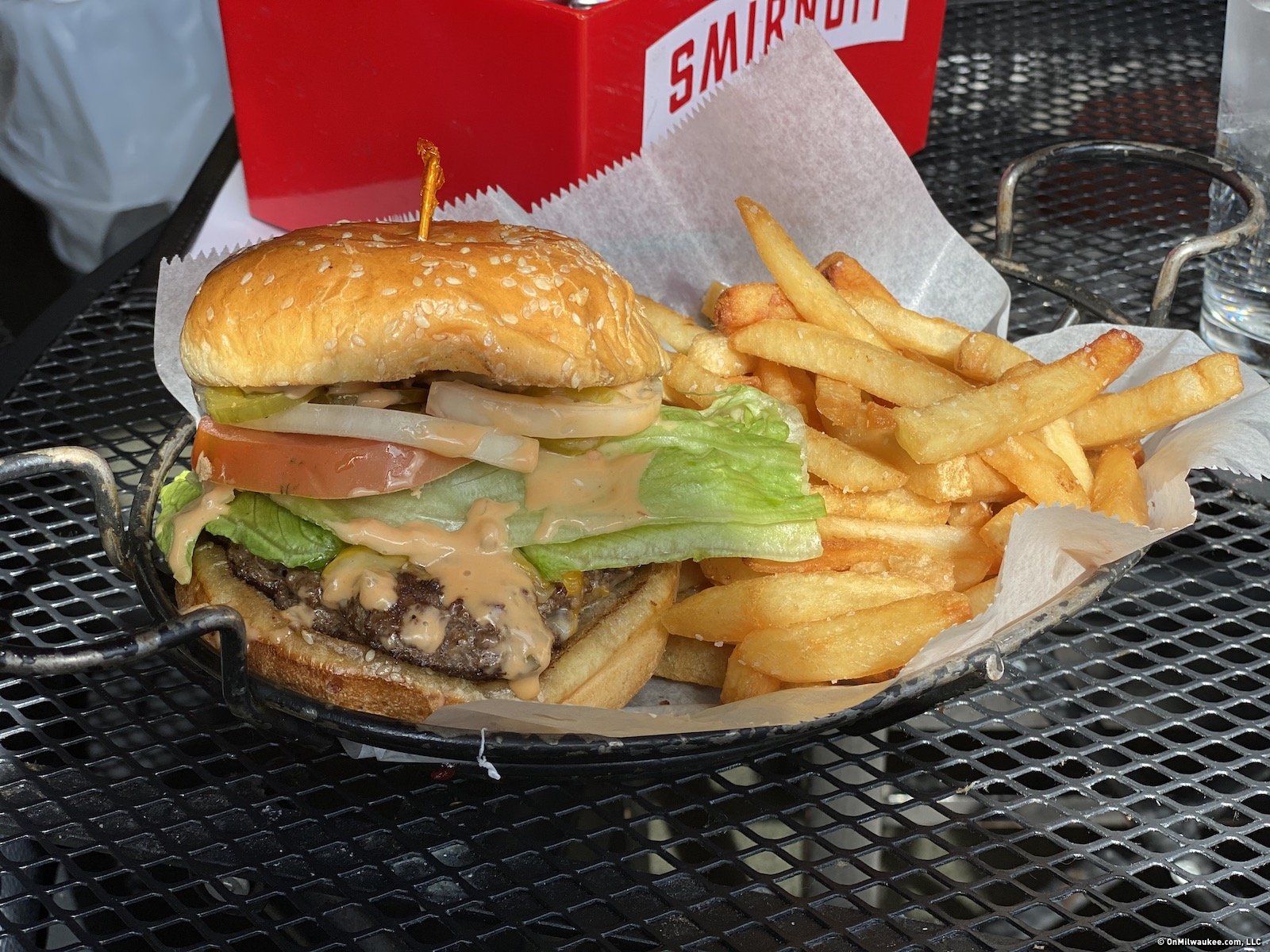 With tried-and-true burgers, wings, wraps, sandwiches, cheese curds, soups and a full bar, Club Charlies is an easy choice for most occasions.
Explorium Brew Pub
143 W. St Paul Ave.
exploriumbrew.com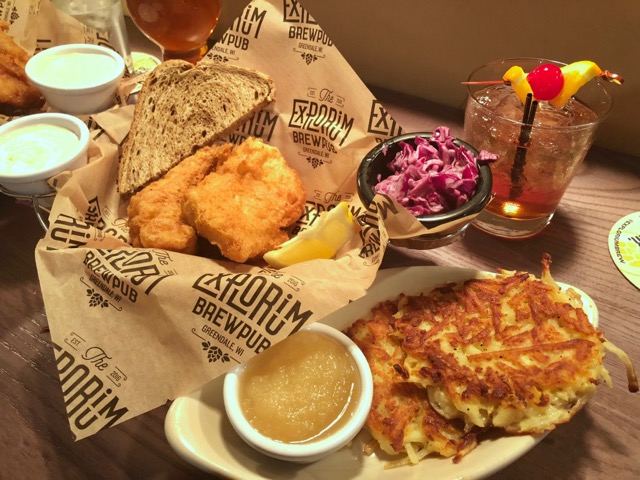 Sweetgreen
310 E. Buffalo St.
sweetgreen.com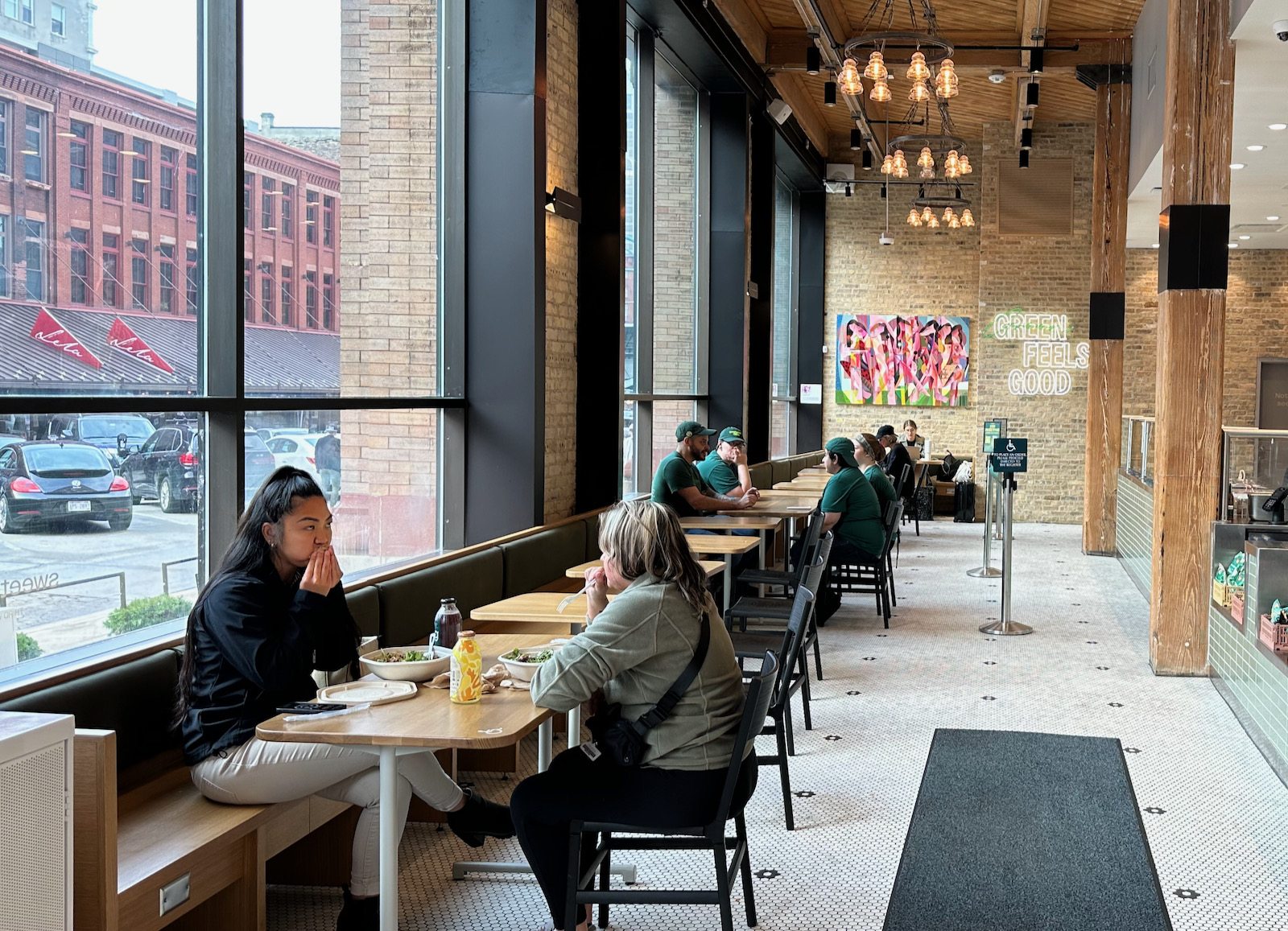 The popular chain specializes in "farm to table fast food" including salads, grain bowls and plates, "sides" like roasted sweet potatoes, hummus and focaccia, desserts and beverages.
The Wicked Hop
345 N. Broadway
thewickedhop.com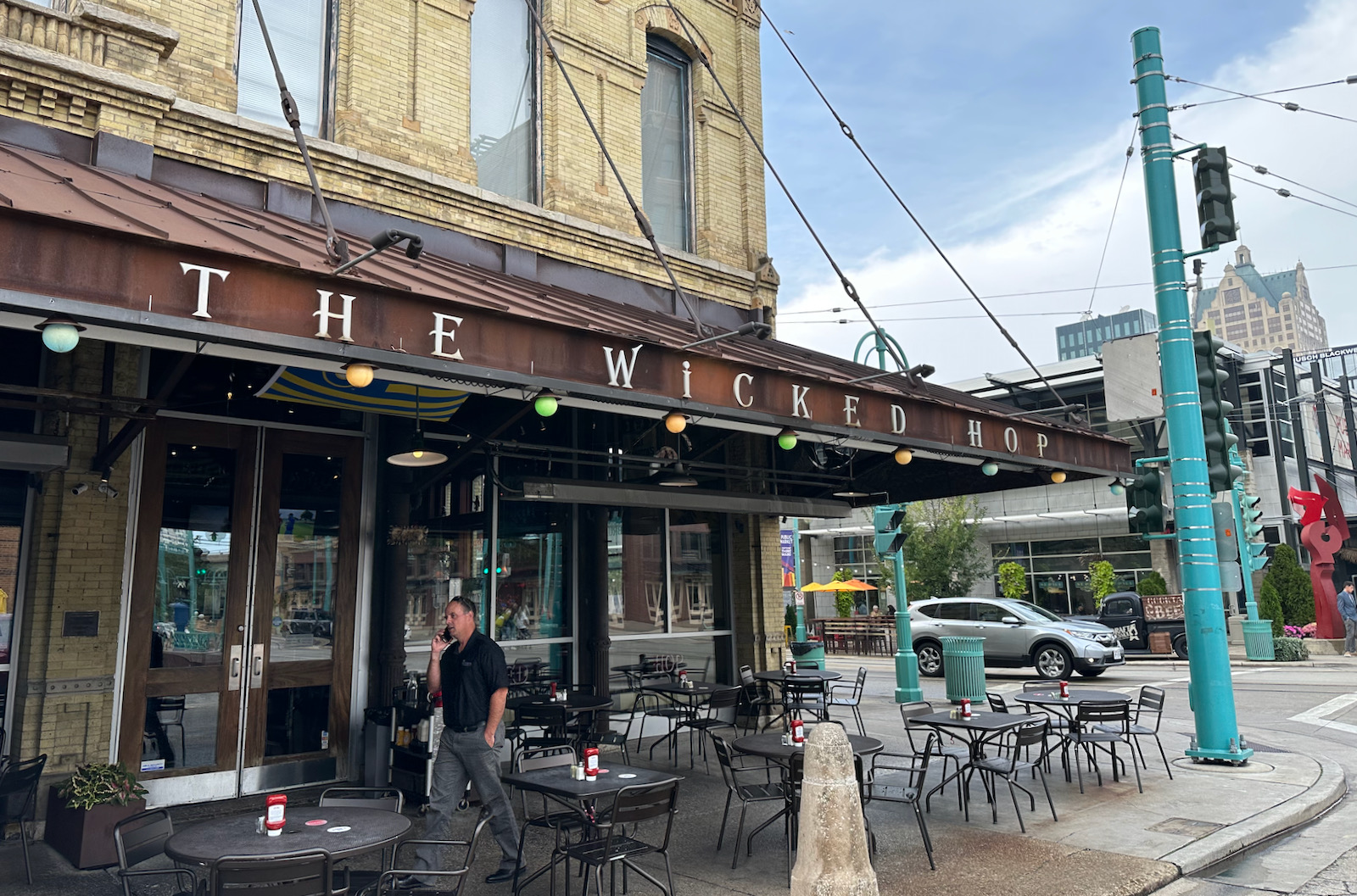 The Wicked Hop serves up classic pub grub, dinner entrees, brunch, a killer Friday fish fry and arguably the best Bloody Mary in Milwaukee.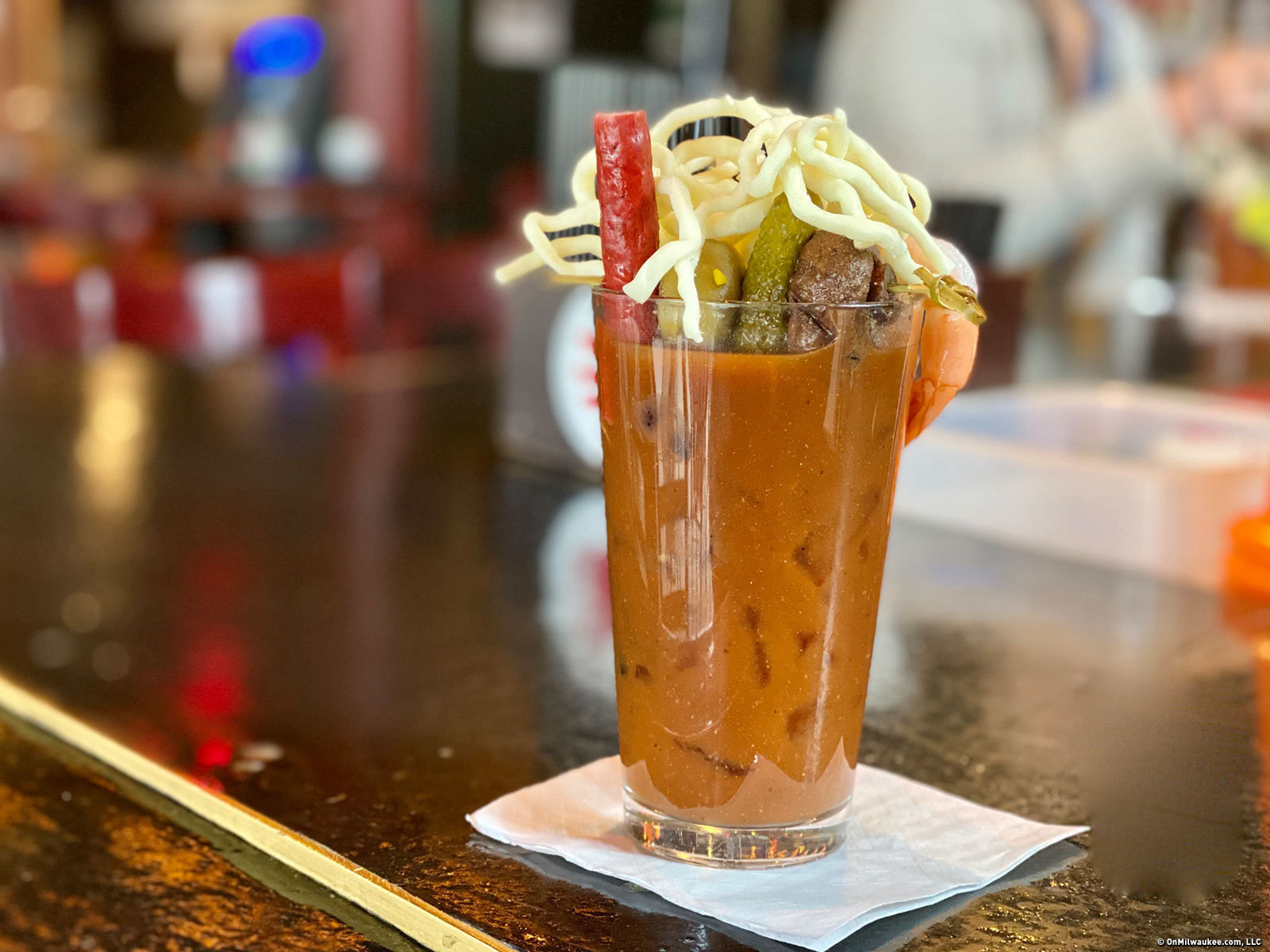 Other notable bars/restaurants for all budgets:
Camp Bar (Casual "Up North" bar), 525 E. Menomonee St.
DanDan (Asian Fusion), 360 E. Eerie St.
Smoke Shack (BBQ), 332 N. Milwaukee St.
Shake Shack (American chain), 220 E. Buffalo
Festivals
Milwaukee is known as the City of Festivals, most of which take place in the Third Ward neighborhood. The neighborhood hosts giant celebrations like Summerfest to smaller events like Christmas in the Ward as well as unique parties and pop-ups all year 'round.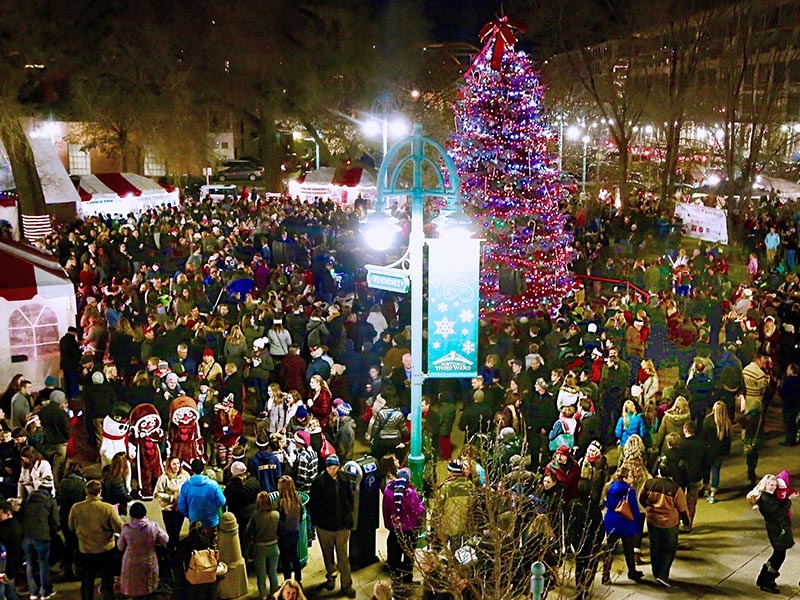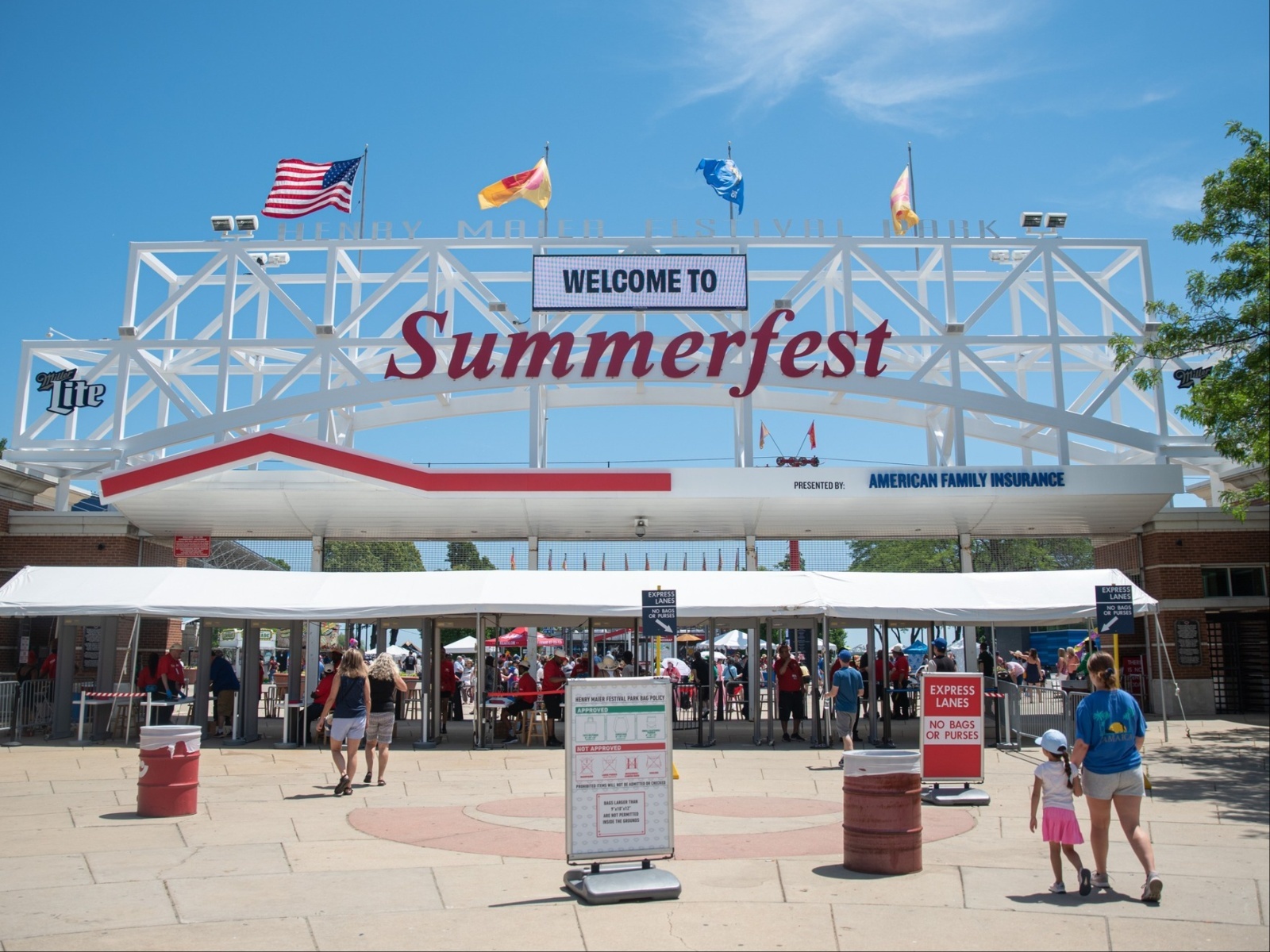 Theaters
Theater and dance performance are abundant and affordable, thanks to numerous groups and organizations headquartered in the area.
Broadway Theatre Center
158 N. Broadway
broadwaytheatrecenter.com/events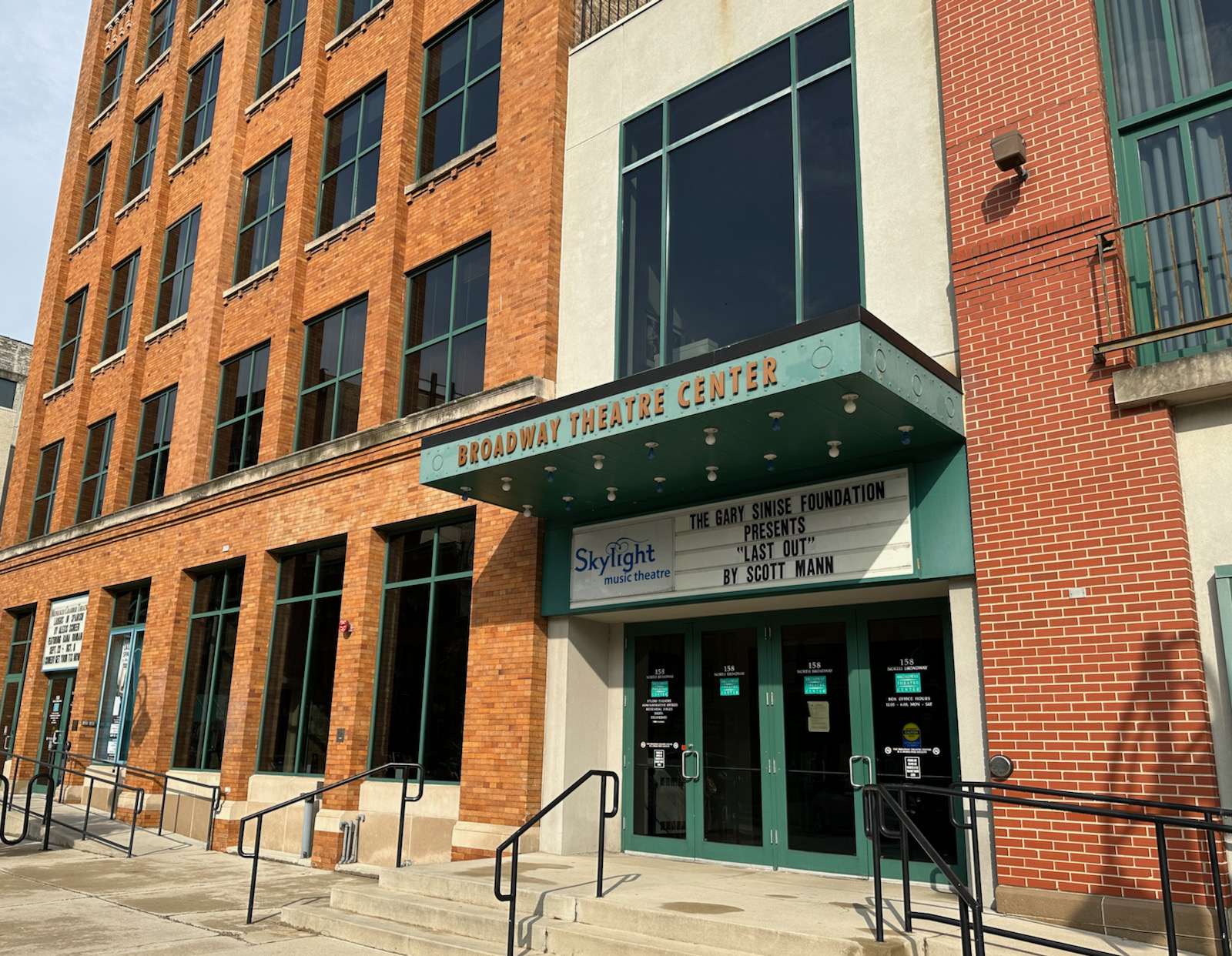 Broadway Theatre Center is home to the Skylight Music Theatre and the Milwaukee Chamber Theatre featuring classic and cutting-edge live plays and musicals. Discounted tickets are available for students.

Next Act / Renaissance Theaterworks
255 S. Water St. (Walker's Point neighborhood)
nextact.org / r-t-w.com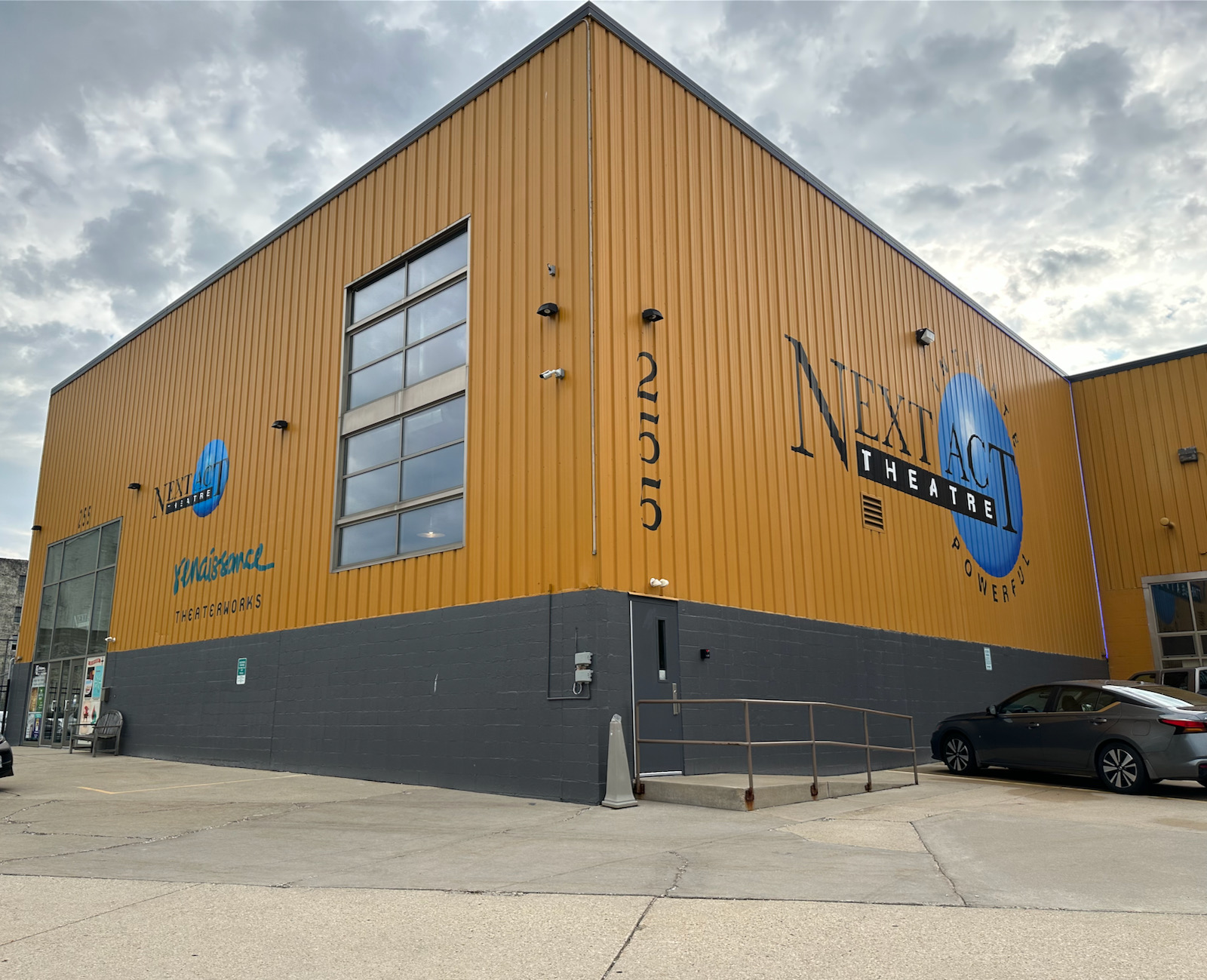 Milwaukee Ballet's Baumgartner Center for Dance
128 N. Jackson St.
milwaukeeballet.org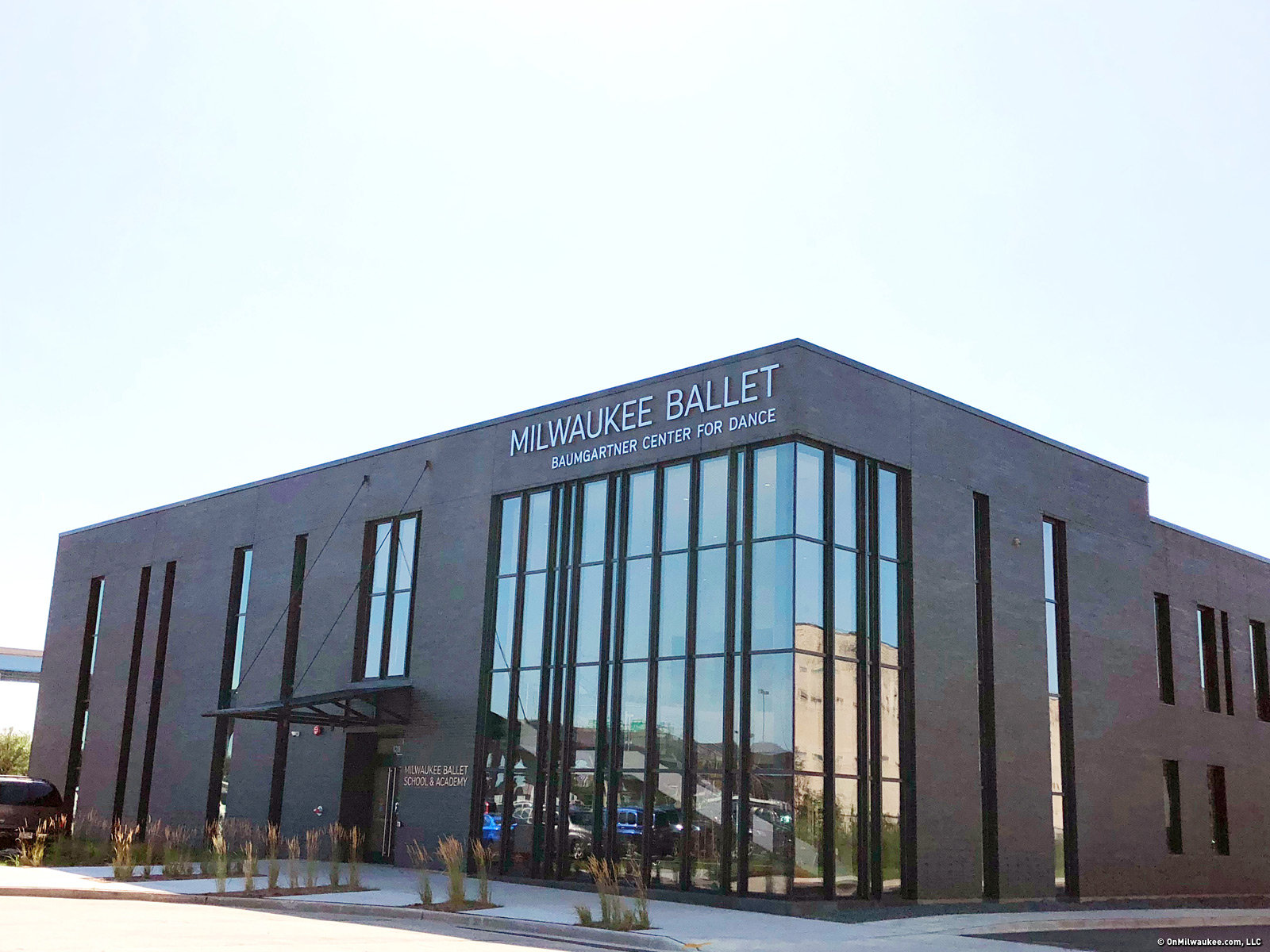 This stunning new building is home to the Milwaukee Ballet and has seven studios with state-of-the-art audio and lighting as well as permanent seating for about 200 people.
Play spots
There's plenty to do in the Third Ward if "something different" and "fun" is the quest for the day or evening.
District Fore
233 E. Chicago St.
districtfore.com
District Fore is a restaurant, bar and entertainment venue with interactive, steel-tip darts machines, simulators for golf, basketball, baseball, football, rugby and zombie dodge ball, and an extemsive food and drink menu.
Escape The Room
222 E. Eerie St.
escapetheroom.com
Groups, teams or individuals work together to unlock the puzzle and, hopefully, escape the room.
NorthSouth Club (Walker's Point neighborhood)
230 E. Pittsburgh Ave.
northsouthclub.com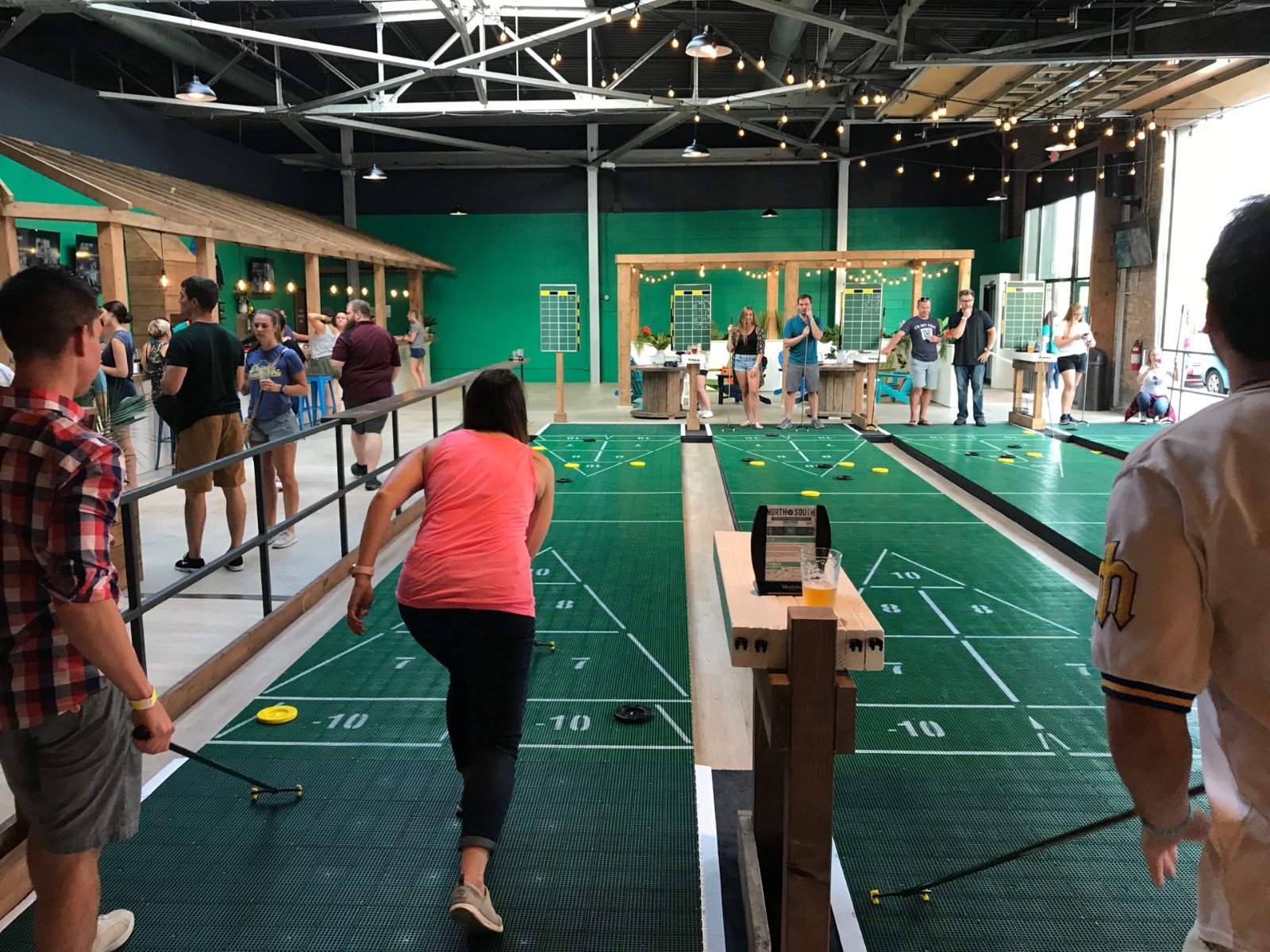 Milwaukee's only axe throwing and shuffleboard bar is right across the bridge from MIAD. Grab some friends; give it a whirl. Literally.
The art of nature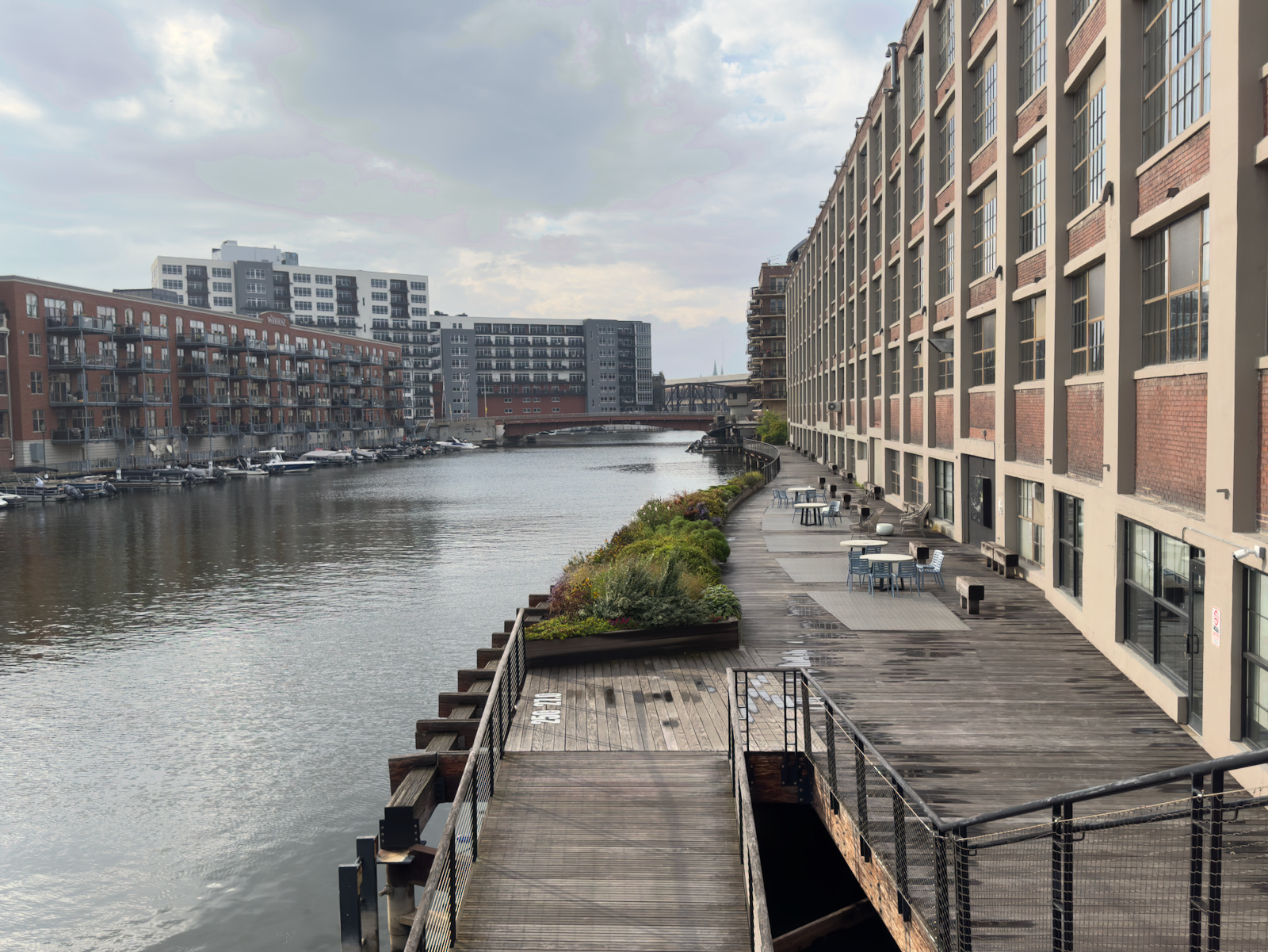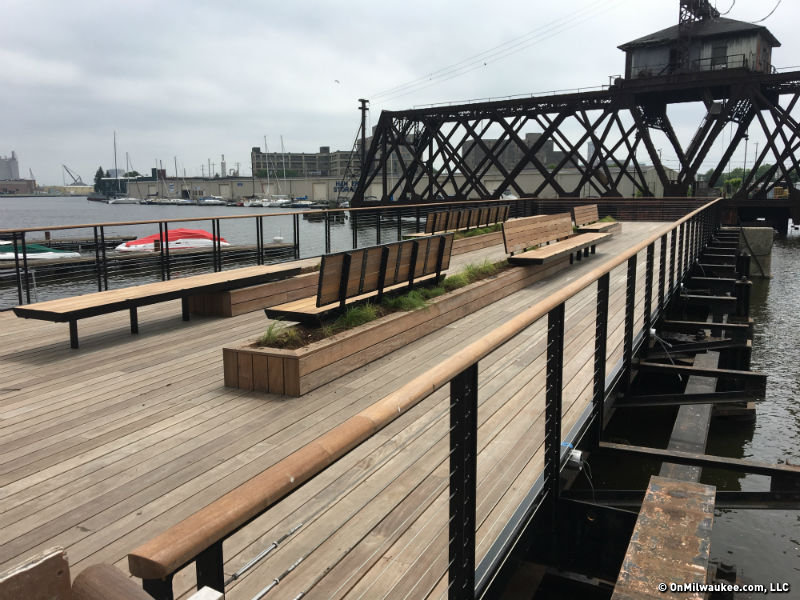 One of the best parts about MIAD is its close proximity to nature. Stroll the Riverwalk, journey into the Harbor District, head for Lake Michigan or hang in Lakeshore State Park, Catalano Square or Trestle Park and revel in the natural art throughout the neighborhood.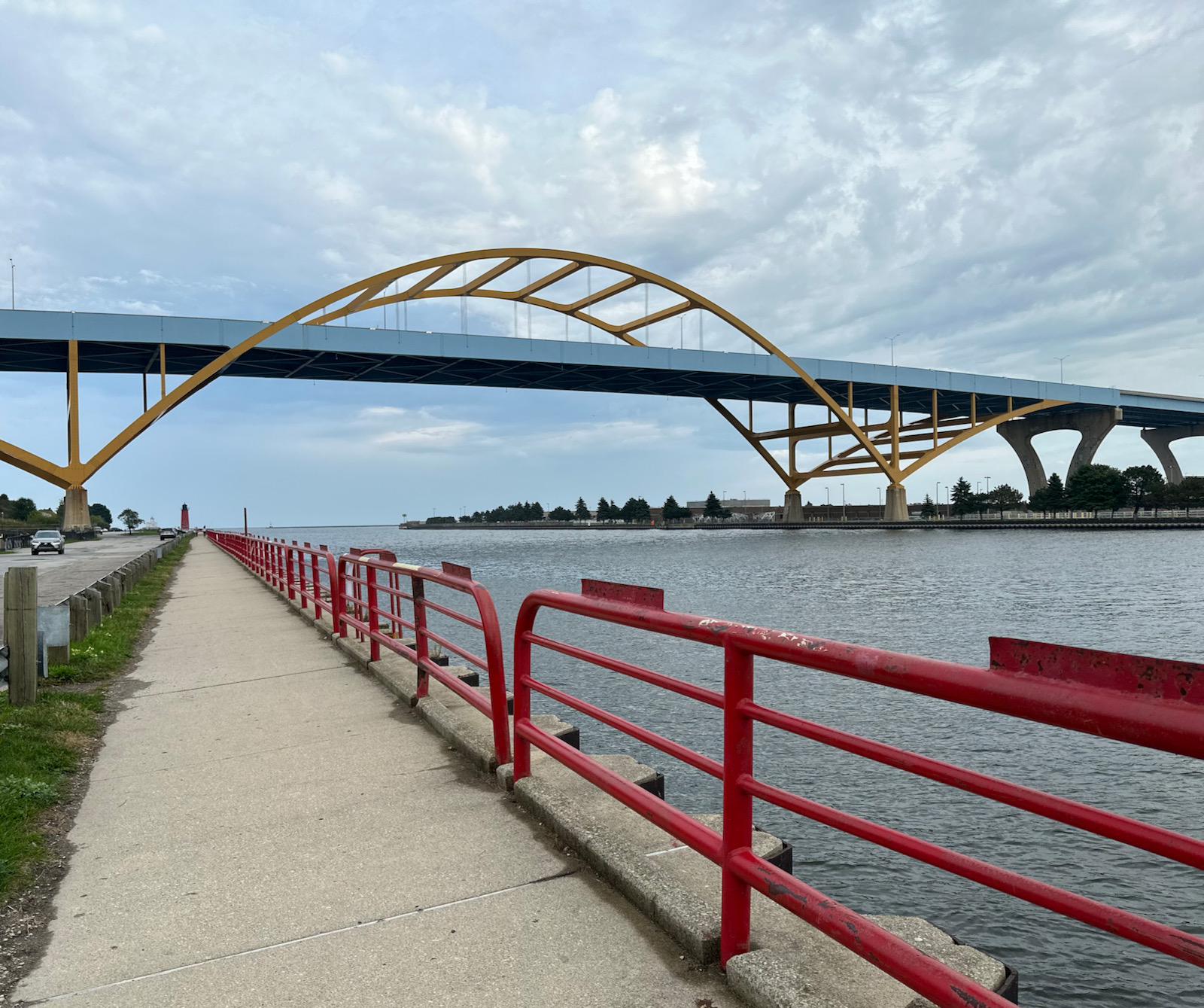 Molly Snyder started writing and publishing her work at the age 10, when her community newspaper printed her poem, "The Unicorn." Since then, she's expanded beyond the subject of mythical creatures and written in many different mediums but, nearest and dearest to her heart, thousands of articles for OnMilwaukee.

Molly is a regular contributor to FOX6 News and numerous radio stations as well as the co-host of "Dandelions: A Podcast For Women." She's received five Milwaukee Press Club Awards, served as the Pfister Narrator and is the Wisconsin State Fair's Celebrity Cream Puff Eating Champion of 2019.