Our gift to you this holiday season is Let's Eat MKE! Eat well. Save money. Support local.
Let's Eat MKE is a digital coupon book offering $10 off your meal at 20 of the best restaurants in town.
Local restaurants need your help more than ever. PLUS 10% of sales will go directly back to local spots via our charity partner Serve60.
Buy one, gift one!
For the sixth consecutive year, Miller Lite is offering limited-edition seasonal swag at the same time that its new holiday packaging is hitting store shelves.
This year's rotation includes sweaters, sweater vests, winter hats, headbands, beer koozies, mittens, scarves and socks. The limited-edition knitwear is available on Miller Lite's new e-commerce store, shop.millerlite.com. Legal-age consumers can also enter for a chance to win knitwear by buying Miller Lite and texting the word 'LITE' with a copy of their receipt to 90464, or by visiting millerliteholiday.com.
"Drinkers look forward to our holiday knitwear every year, and we're excited to bring it back in 2020 with a fresh design meant to lift their spirits," says Kristina Hebenstreit, associate marketing manager for Miller Lite.
This year's designs "celebrate the cheerful sentiment of the holiday season and moments of togetherness that come with it," Hebenstreit says. The knitwear includes branded embroidered gift tags, clinking beer cans, socks and other apparel emblazoned with words like "love" and "joy."
"This year we're all looking to tap into the emotions of the holiday season that bring us closer together, and even an ugly sweater can help do that," Hebenstreit says.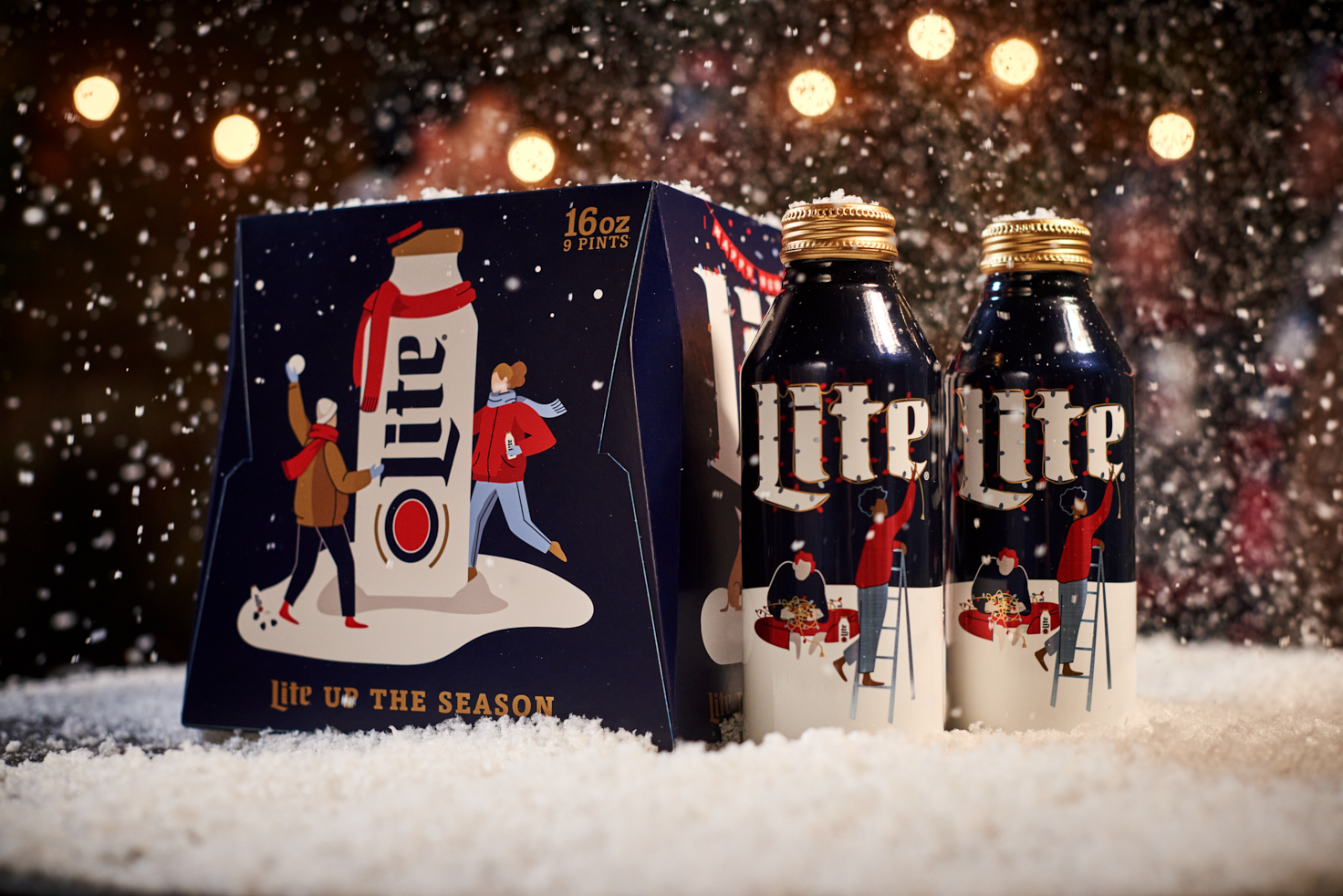 Molly Snyder grew up on Milwaukee's East Side and today, she lives in the Walker's Point neighborhood with her partner and two sons.
As a full time senior writer, editorial manager and self-described experience junkie, Molly has written thousands of articles about Milwaukee (and a few about New Orleans, Detroit, Indianapolis, Boston and various vacation spots in Wisconsin) that range in subject from where to get the best cup of coffee to an in-depth profile on the survivors of the iconic Norman apartment building that burned down in the '90s.
She also once got a colonic just to report on it, but that's enough on that.
Always told she had a "radio voice," Molly found herself as a regular contributor on FM102, 97WMYX and 1130WISN with her childhood radio favorite, Gene Mueller.
Molly's poetry, essays and articles appeared in many publications including USA Today, The Writer, The Sun Magazine and more. She has a collection of poetry, "Topless," and is slowly writing a memoir.
In 2009, Molly won a Milwaukee Press Club Award. She served as the Narrator / writer-in-residence at the Pfister Hotel from 2013-2014. She is also a story slam-winning storyteller who has performed with The Moth, Ex Fabula and Risk!
When she's not writing, interviewing or mom-ing, Molly teaches tarot card classes, gardens, sits in bars drinking Miller products and dreams of being in a punk band again.