In celebration of Milwaukee Day, April 14, 2018 (4/14), Too Much Metal is honoring the many heritages and cultures that contribute to the dynamic, shared and intersecting experiences of living here.
A range of 414-themed T-shirts will be released representing a broad diversity of local communities, from German, Mexican, Nigerian and Palestinian to feminism, weed and LGBT pride designs.
The shirts are part of a two-fold effort, which supports "a visible community movement of self-affiliation, as well as a facilitation of social equity." It's an opportunity for the residents of Milwaukee to "begin engaging with the complexity of how one's identity is negotiated in the public space," said Too Much Metal owner Fred Gillich.
The t-shirts are available online now at toomuchmetal.com, in time for you to wear them on Milwaukee Day, and they will be at the Too Much Metal Showroom beginning April 14.
"The idea with these shirts is to draw as many different populations into the circle as possible, understanding that a rich and diverse community is the future of this city," Gillich said. "So if we haven't reached you, let us know. We want all our circles to overlap like some rad Milwaukee Venn diagram."
Check out some of the uniquely cool 414 T-shirt designs below: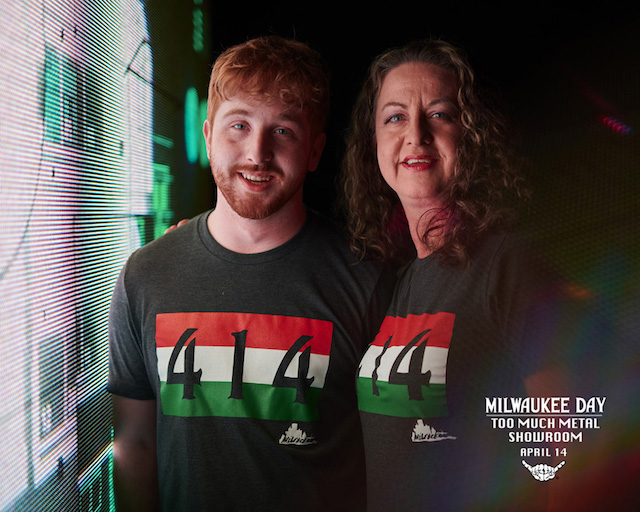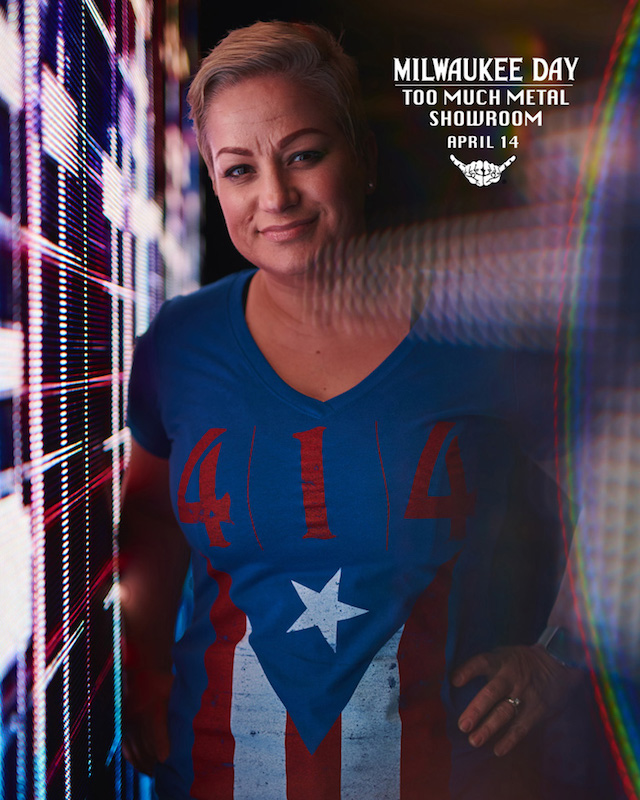 Born in Milwaukee but a product of Shorewood High School (go 'Hounds!) and Northwestern University (go 'Cats!), Jimmy never knew the schoolboy bliss of cheering for a winning football, basketball or baseball team. So he ditched being a fan in order to cover sports professionally - occasionally objectively, always passionately. He's lived in Chicago, New York and Dallas, but now resides again in his beloved Brew City and is an ardent attacker of the notorious Milwaukee Inferiority Complex.
After interning at print publications like Birds and Blooms (official motto: "America's #1 backyard birding and gardening magazine!"), Sports Illustrated (unofficial motto: "Subscribe and save up to 90% off the cover price!") and The Dallas Morning News (a newspaper!), Jimmy worked for web outlets like CBSSports.com, where he was a Packers beat reporter, and FOX Sports Wisconsin, where he managed digital content. He's a proponent and frequent user of em dashes, parenthetical asides, descriptive appositives and, really, anything that makes his sentences longer and more needlessly complex.
Jimmy appreciates references to late '90s Brewers and Bucks players and is the curator of the unofficial John Jaha Hall of Fame. He also enjoys running, biking and soccer, but isn't too annoying about them. He writes about sports - both mainstream and unconventional - and non-sports, including history, music, food, art and even golf (just kidding!), and welcomes reader suggestions for off-the-beaten-path story ideas.