Following a unanimous vote of approval by the Milwaukee Common Council, Mayor Tom Barrett signed off on a mask ordinance for the City of Milwaukee on Tuesday, July 14.
Please note that an increasing number of municipalities have also enacted mandates similar to the City of Milwaukee.
The purpose of the ordinance is to slow the spread of COVID-19 by reducing the transmission between individuals. And it's an opportunity for all of us to step up and show our care and concern for both others and our city.
The mask mandate, which is in effect as of July 16, requires anyone over the age of 3 to carry and use a face covering in public spaces. In short, a face covering must be worn whenever an individual is inside a building that is open to the public. A mask should also be worn outdoors anytime an individual is within 6 feet of another person who is not a member of their immediate household.
Simple examples of when a mask should be worn include: when walking on a busy street, waiting in line to enter a place, patronizing retail stores, pharmacies and grocery stores, when working in an office, walking through common areas in an apartment building or going to the doctor. Individuals must wear a face covering at all times when riding public transportation including buses, taxis, and car services.
Additional information – including helpful scenarios for effective use of facial coverings – can be found below.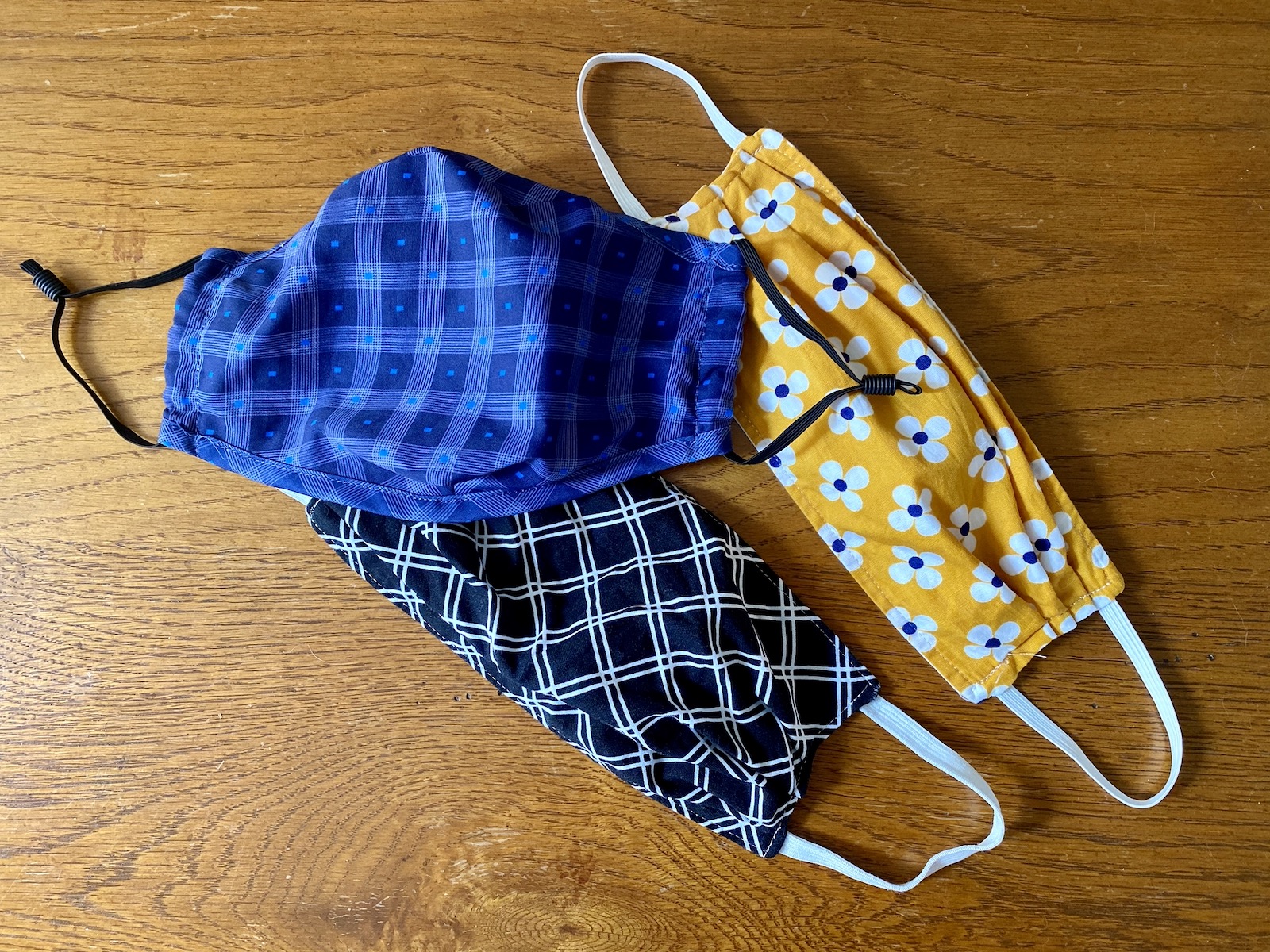 Obtaining face coverings
Masks can be purchased at a variety of retail stores in Milwaukee, online or from a variety of local makers.
The Health Department is currently establishing a program to distribute free masks upon request for any City resident in need. The Health Department plans to partner with other city entities including the Milwaukee Police and Fire Departments, Public Library, and Community Development Block Grant neighborhood service programs to provide access and distribution. A comprehensive community mask access plan is slated to be developed by July 31.
Currently, free masks can be picked up in the following locations:
Keenan Health Clinic, 3200 N. 36th St.
Northwest Health Center, 7630 W. Mill Rd.
Southside Health Center, 1639 S. 23rd St.
Zeidler Municipal Building, 841 N. Broadway
How the ordinance will be enforced
Owners and operators of businesses are empowered to enforce the mask ordinance and are expected to ensure that individuals on premise are abiding by the mandate. Owners can refuse entry or service to anyone who isn't in compliance.
Operators who do not comply will be subject to a progressive enforcement plan enacted by the Health Department which includes education, fines of between $50 and $500 and, ultimately the revocation of business licensure.
But the responsibility does not fall solely on business owners. In fact, it gives all of us the opportunity for guests in public spaces to be kind, protect one another and work together to prevent unnecessary transmission of the virus.
Please note that you should NOT call 911 or 211 to report individuals you see who are not wearing masks, as those individuals may have a medical exemption. Likewise, it's also a good time to set aside any sort of mask shaming in favor of making our city a more welcoming, congenial place.
In your apartment building or condo
While the mandate does not apply while individuals are inside their homes, it does apply to common spaces in apartment buildings or multi-unit dwellings.
Those who live in such places should put on a mask whenever leaving their apartment or condo. That means while walking in hallways, using elevators or stairwells, spending time in community rooms or common patio spaces, or even going out quickly to take out the trash.
While you exercise
Masks are required when exercising indoors in public spaces like gyms. A mask is not required when exercising outdoors away from others. However, individuals should be prepared with a mask on hand in case they come in contact with other people while exercising.
The same is true for any other outdoor activity including walking dogs, taking a run or playing outdoor sports.
Enjoying the beach or pool
Masks should not be worn while swimming, as wet masks are not effective; but a physical distance of at least six feet from others should be maintained while in the water. Face coverings must be worn by individuals who are outside of the water and within six feet of others who are not a part of their household.
Patronizing bars and restaurants
Masks are required inside of restaurants while not eating or drinking. Masks should always be worn in a restaurant while interacting with staff or when near others who are not part of one's household.
Masks should be worn when picking up food at walk-up windows, drive-thrus or during carry-out or curbside pick-up.
Masks are also required on outdoor patios whenever a distance of six feet or more cannot be maintained between yourself and anyone outside of your household.
For places offering both indoor and outdoor dining, feel free to reference our dining guide.
Exemptions
All must wear a mask under the mandate, with the exception of:
Individuals who, according to the Centers for Disease Control and Prevention's guidelines, should not wear a face covering due to a medical condition mental health condition, developmental disability, or for whom no other accommodation can be offered under the Americans with Disabilities Act.
Settings in which it is not possible to wear a mask, including at a dentist's office while teeth are being cleaned, during specific medical treatments, or when eating or drinking.
Those with religious beliefs that prevent them from wearing masks.
Specific cases in which mask-wearing is not allowed by law or there is a need for verification of an individual's identity.
Individuals in government buildings which are not open to the public, higher education institutions, schools and child care facilities that have mitigation strategies in place that were approved by the health commissioner.
For additional guidance on adherence to the mask ordinance, visit the City of Milwaukee Health Department's mask FAQ.
Lori Fredrich (Lo) is an eater, writer, wonderer, bon vivante, traveler, cook, gardener and girlwonder. Born and raised in the Milwaukee area, she has tried to leave many times, but seems to be drawn to this quirky city that smells of beer and alewives.
Some might say that she is a little obsessed with food. Lo would say she is A LOT obsessed with food. After all, she has been cooking, eating and enjoying food for decades and has no plans to retire anytime soon.
Lo's recipes and writing have been featured in a variety of publications including GO: Airtran Inflight Magazine, Cheese Connoisseur, Cooking Light, Edible Milwaukee, Milwaukee Magazine and the Milwaukee Journal Sentinel, as well as on the blog Go Bold with Butter, the web site Wisconsin Cheese Talk, and in the quarterly online magazine Grate. Pair. Share.