The Great Milwaukee Summer is HERE! Your guide to what you'll be doing, where you'll be drinking, who you'll be hearing and how you'll be getting a sweet tan this summer is on OnMilwaukee. The Great Milwaukee Summer guide is brought to you by Educators Credit Union and Harley-Davidson Museum.
Welcome to the excitement of the Great Milwaukee Summer! As the days grow longer and the weather gets warmer, it's time to pick up an exciting game of pickleball.
Now that we're in the season for pickleball, you're wondering where you can find a court near you. This pickleball guide will help you navigate through Milwaukee to find a court where you can play the day away.
This guide features a collection of the best pickleball courts around Milwaukee and beyond. Pick a spot and play a game or two with friends.
Let the Great Milwaukee Summer of pickleball begin!
Buena Park Pickleball Courts
16133 W. Heritage Ln., New Berlin
www.newberlin.org
Buena Park is the perfect place to play a couple of games of pickleball! There are three permanent pickleball courts but don't forget your paddle, pickleball and your friends, or join a game with some local pickleball players!
Cedarburg Community Gym
W63 N641 Washington Ave., Cedarburg, (262) 375-7611
www.cityofcedarburg.wi.gov
Pick up your paddle and join a pickleball session at the Cedarburg Community Gym. Open-play pickleball is Tuesdays and Thursdays from 1 to 3 p.m. and Wednesdays from 1:30 to 3:30 p.m. plus a $3 fee per time. Senior pickleball takes place on Fridays from 9:30 to 11:30 a.m. plus a $3 fee.

Dale Z's
3585 S. Howell Ave. (414) 483-2030
www.bar.dms-websites.com
The first Milwaukee bar with pickleball courts, Dale Z's On Tour brings you outdoor regulation-size playing courts that feature an anti-slip "SportCourt" surface. The courts are free and open to the public; interested players can text "pickle" to (414) 812-4400.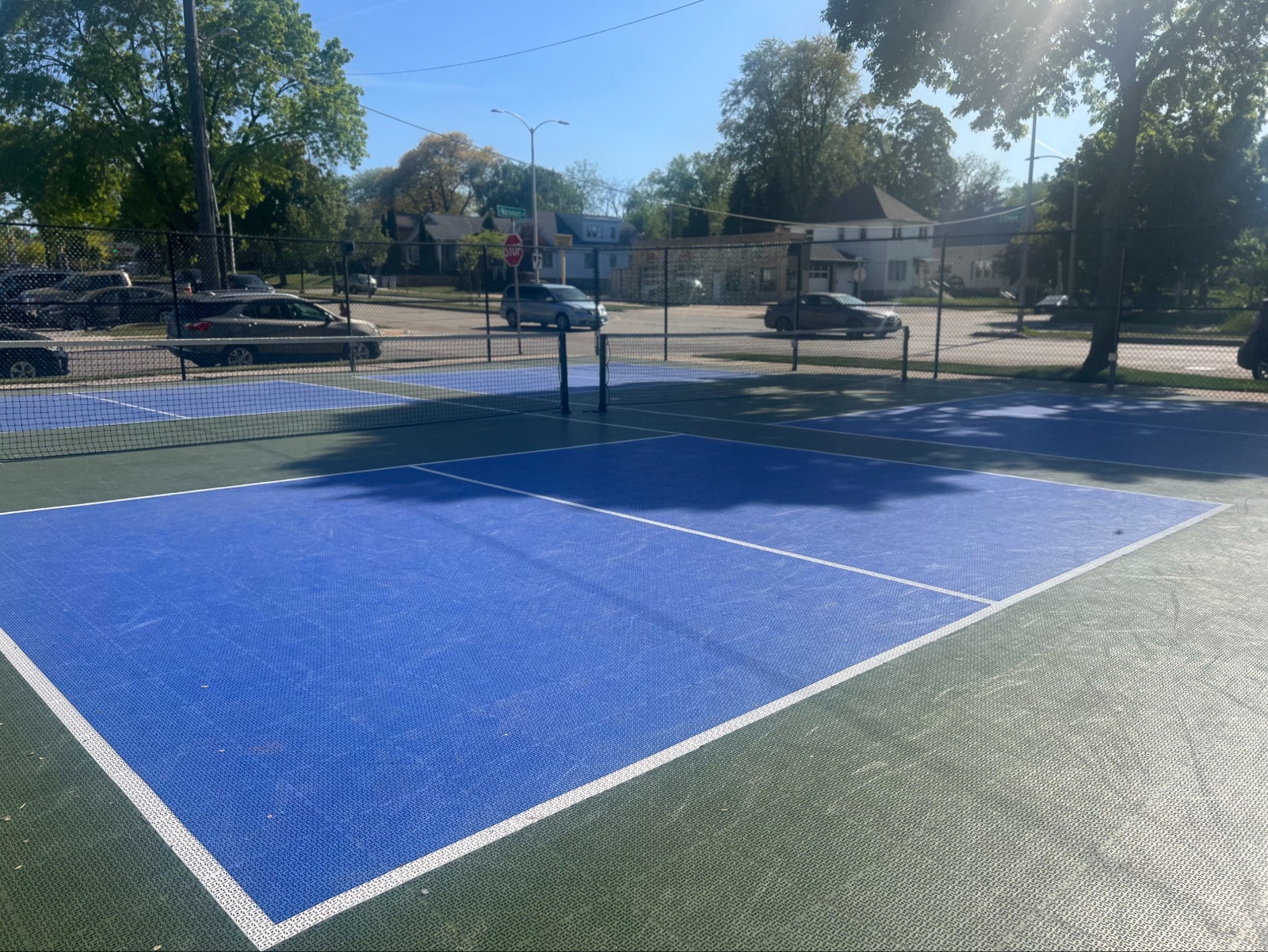 Elite Sports Clubs
13825 W. Burleigh Rd., Brookfield, (262) 786-0880
2001 Good Hope Rd., (414) 352-4900
www.eliteclubs.com
The Brookfield location is open daily from 5:00 a.m. to 10:00 p.m. and the Glendale location is open daily from 5:30 a.m. to 10 p.m. are your go-to place to play indoor pickleball year-round. Become a member and enjoy courts with official lines, nets, paddles and balls. Whether you've never played or you're a pro; Elite Sports Clubs welcomes you to play on the courts! Check out their open play, leagues, lessons and mixers today!
Good City Brewing
2108 N. Farwell Ave, (414) 539-4343
www.goodcitybrewing.com
Grab a beer or pay $5 per person to play at the Good City Brewing East Side location Pickleball Court. It's first come, first serve; available if Good City Hall is vacant. Take advantage of this opportunity to play a game or participate in their pickleball leagues.
Juneau Playfield
N 66th St., (414) 257-0098
Take advantage of the six outdoor courts at Juneau Playfield where you could play a competitive game of pickleball. Each court is marked with permanent lines - bring your own net, paddle and pickleball to play.
Lions Park
14900 W. Overland Trail, New Berlin, (262) 797-2443
www.newberlin.org
Live it up at Lions Park and play a couple of games of pickleball this summer! There are six different courts to play on but make sure you bring your paddle and pickleball along too.
Milwaukee County Sports Complex
6000 W. Ryan Rd., Franklin, (414) 281-2694
www.county.milwaukee.gov
Open Pickleball is Monday through Thursday from 8 a.m. to 12 p.m. at the Milwaukee County Sports Complex. Depending on your skill level, pick the court from one of the three quadrants that bsuituite your skills. Admission is only $2 per person, per session.

Orthopaedic Associations of Wisconsin Indoor Sports Complex
5330 S. Racine Ave., New Berlin, (262) 682-4919
www.oawindoor.com
Become a member or pay $10 to play pickleball at the Orthopaedic Associations of Wisconsin Indoor Sports Complex. Participate in the summer pickleball package starting at $125 to go to open play Monday through Friday from 8 a.m. to 12 p.m., Friday from 5 p.m. to 9 p.m., and Sunday (June-August) from 5 p.m. to 9 p.m. Plus, you'll get $1 off beer Friday and Sunday nights. Pick up a class, participate in private/small groups or sign up for the June Jam Pickleball Tournament.

Paley Tennis Center
2916 W. Vera Ave., (414) 434-0704
www.paleytenniscenter.com
It's open play every Wednesday, Thursday and Friday from 12 to 2 p.m. at Paley Tennis Center. Play pickleball at just $5 per person or reserve a court at just $24 per pickleball court per hour; call ahead to reserve.

Pickleball Lab
W62 N228 Washington Ave., Cedarburg, (414) 975-7673
www.pickleball-lab.com
Fear the bun. Pickleball Lab is your designated indoor pickleball club open daily from 8 a.m. to 8 p.m. for all the fun and competition you're looking for! Become a premium pickleball member today and join the club; sign up for classes, clinics, private lessons and more!

Riverwalk Commons Pickleball Courts
423 N. Water St, (414) 336-1111
www.milwaukeepublicmarket.org
Across the street from the Milwaukee Public Market, you'll find Riverwalk Commons Pickleball Courts under the I-794 freeway. There are two outdoor courts with permanent lines and nets available. You can either bring your paddle and pickleball or visit the Market office located on the second level to rent equipment for up to two hours for free. You must bring an ID to borrow equipment and management hours are Monday through Saturday, 10:30 a.m. to 7:30 p.m. and Sunday, 10:30 a.m. to 5:30 p.m.
Sijan Pickleball and Tennis Courts
2800-2898 S. California St.
Enjoy six outdoor marked pickleball courts with your friends - bring your equipment and net to play. Sijian court is free and open to the public; all skill levels are welcome to play.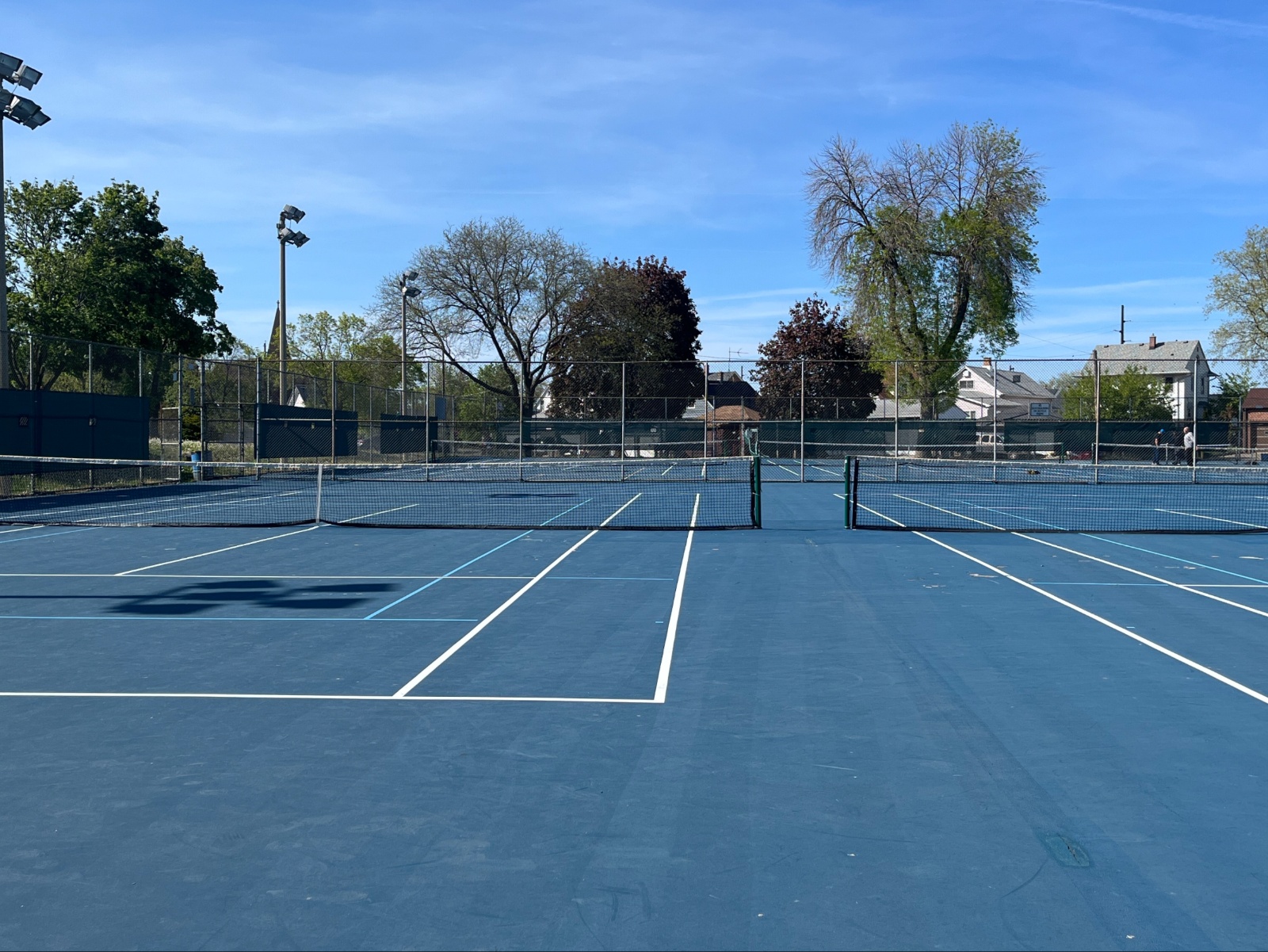 Valley View Park
5051 S. Sunnyslope Rd., New Berlin
www.newberlin.org
Be surrounded by the beauty of the Valley View Park nature scape; while you play a game of pickleball. There are eight permanent striped courts with your friends, family or a group of local pickleball enthusiasts.

West Allis-West Milwaukee Recreation & Community Services
2450 S. 68th St., West Allis (414) 604-4900
www.wawmrec.com
Make your way to the open gym Monday through Friday from 8 a.m. to 5 p.m. at the West Allis-West Milwaukee Recreation & Community Services to play pickleball. A cash fee is required for all resident and non-resident entry.

Wisconsin Athletic Club
20075 Water Tower Blvd, Brookfield, (262) 544-4111
560 S. Industrial Dr., Hartland, (262) 367-4999
1939 S. 108th St, West Allis, (414) 321-2500
www.thewac.com
Naturally, we're all competitive. Whether you want to deny it or not, the Wisconsin Athletic Club is the place to channel your competitive side during a game of pickleball. Get over to one of the three select locations; Brookfield, Lake Country or West Allis location to play! You must be a member to play at the WAC; don't miss out and get yours today!
Courtney Bondar is an adventurous Multimedia Journalist at OnMilwaukee, covering all things Milwaukee. Born and raised in Greendale, WI, Courtney has a deep-rooted connection to her hometown and a strong desire to explore and showcase the vibrant city of Milwaukee.
You can often find Courtney all over Milwaukee, attending exciting events - documenting her experiences on her Instagram stories. Her genuine enthusiasm for her work shines through in her posts - as she strives to capture the beauty of the city and shares it with her followers.
Courtney's passion for writing is evident in her engaging and heartfelt articles. While she covers a wide range of topics, she particularly enjoys delving into the intricacies of dating culture and the art of mixology. Her insightful and thought-provoking pieces offer a unique perspective on these subjects, captivating readers with her authenticity and wit.
After dedicating herself as an intern at OnMilwaukee, Courtney's hard work and dedication paid off when she earned her well-deserved diploma. Now, as OnMilwaukee's first full-time multimedia journalist, she is fully committed to continuing her journey - bringing her distinctive voice and storytelling skills to the forefront.