It's a beautiful, brilliant mid-summer evening in Milwaukee, where the air is warm and fresh, the sun is still a long way from setting and Kilbourn-Kadish Park bustles with activity, a verdant, vibrant community gathering place. It's the kind of evening where anything feels possible, especially from the viewpoint of this scenic Riverwest neighborhood soccer field, which overlooks the Downtown skyline, from the new Northwestern Mutual skyscraper to the old City Hall bell tower and beyond. In such an idyllic, tranquil setting, you almost forget that both the coronavirus pandemic and racial justice protests are raging on – as much here as anyplace else, with COVID-19 cases surging in a county considered one of America's most segregated and inequitable.
But Demitrius White hasn't forgotten any of it. With the picturesque backdrop of Milwaukee behind him, and a lifetime of seeing the city's uglier underbelly front of mind, he's speaking through a soon-to-be-mandated mask to a group of socially distanced adolescents lying on the grass – in their own cone grids, where they are doing drills six feet apart, per state association guidelines – about trying out for the Milwaukee Simba Soccer Club. About anything being possible.
"Most of you probably won't play college or professional soccer," the 35-year-old coach says, in his charismatically candid way. "The bigger picture is that we want you to be successful, and that doesn't just mean in soccer. That's what Simbas is all about."
White, who after practice will go to a local hospice to say goodbye to his aunt dying of kidney failure, has been successful in soccer. He played in college, professionally, internationally. He's traveled the world playing the game he loves and knows that anything really is possible – that sports cliché – when you can combine extraordinary talent, insatiable drive and a bit of luck. But he also knows that's not what Simbas is all about. It's not about finding the next Demitrius White, necessarily, though that's a nice – and perhaps likely – outcome of the program. The whole point, White stresses, is giving kids an opportunity, just like he had.
For White, that opportunity – an introduction to the "beautiful game" that would define his life – came in the mid-1990s when he was 9 years old. A local soccer coach saw him playing quarterback at Lloyd Street School and fortuitously asked if he'd give the other football a try. White was a natural, quickly mimicking tricks and finding the sport he'd never really known to be irresistibly fun. Within two years, he had committed entirely to soccer, and by middle school, he'd joined the then-new Milwaukee Simba program.
One of seven kids to a single mom, White describes a challenging and "stressful" childhood, with the family moving often and "never stable." Soccer was a source of structure, joy and expression. With the Simbas – originally a part of the Milwaukee Kickers Soccer Club that broke away in 2000 – White encountered Floyd DeBow and Jimmy Banks, who led the program and would nurture his development as both a person and a player.
DeBow, a human resources manager for the city and recent chairman of the Kickers board, founded the Simbas and brought administrative insight and an activist zeal to the multicultural community club. Banks was a former U.S. men's national team and Milwaukee Wave player who was emerging as a gifted coach, with an exceptional ability to connect to youth of color and a desire to give back to the game. The two became father figures to White – he often spent the night sleeping at DeBow's house and, once, under Banks' work desk – and eventually they would serve as mentors.
"What soccer did for me was bring me around individuals that really cared – and not just about soccer, but cared about me," White says. "It was real rough growing up. I looked at soccer as an outlet. No matter what went on in my life, when I stepped out on that field, I had something to prove – not to myself, but to the coaches that really inspired me to become who I am to this day."
White traces his aim of paying opportunity forward directly to an interaction he had with Banks nearly 20 years ago. Almost everyone who played for Banks, a quiet coach and cherished community role model who died of stomach cancer in 2019 at the age of 54, has a similar story of his guidance and support. White's was at an Olympic Development Program regional camp, when Banks was the head coach of the Wisconsin state team. Early in camp, despite performing well, White was not recognized as one of the elite players to participate in the coveted regional pool, and the teenager went to Banks emotional and feeling snubbed. The ever-calm Banks, who was also White's Simba coach, listened and reassured his protégé, telling him to "keep doing what you're doing, and I think you'll be real fine for tomorrow."
Soccer was everything to White, and that night, he prayed to God. "I said, if He helped me through this, no matter what, when I'm done with soccer, my mission will be to give back, by any means necessary." The next day, White balled out, registering a goal, an assist and total control of the midfield, and made the regional pool. He would go on to be selected for the Midwest Region ODP team, earn an invitation to the U.S. national camp and travel to France, Brazil and Japan, before playing for Major League Soccer's Chicago Fire and later the Puerto Rico national team. (His mother is Puerto Rican.)
White, who also starred at Milwaukee Riverside High School, views the Simbas, with its diversity of people and experiences, as essential to his life's journey. When his playing career ended, and following a turbulent series of personal events – the birth of Demitrius Jr., the first of his three children, and the shooting death of his oldest brother, Luis – White returned to Milwaukee to find "nothing in the inner city" for soccer. Remembering his prayer, and with the vital help of his wife, Tori Lord-White, he resurrected the Simbas in 2013, seven years after it had folded for lack of resources, participation and support.
"I'm just living up to a promise that I made a long time ago," says White, the president and head coach of the revived club. "If there wasn't something like Simbas for me, I don't know where I'd be right now. Everything I did and accomplished, I thank God for that. He always told me it's not what you do playing soccer, it's what you do afterwards.
"That is why I strive so hard to do this and make it work – whether there's money in it or no money in it – because somebody did it for me. It's never going to be about money in the Simba program. And I stand by that."
Demitrius White and Jimmy Banks
Banks and DeBow, as well as untold others, did it for White, and they did it for very little. It was about opportunity, and the belief in offering opportunities to all kids, no matter their backgrounds, circumstances or means. Unfortunately, though, one of the biggest challenges for Simbas, and many inner-city programs, is funding. That is particularly true in American soccer, which – contrary to the development model worldwide – is dominated by a pay-to-play system and a largely white, suburban, upper-class culture.
The Simba program may not be about money, but White believes youth soccer is, which he says further disadvantages a low-cost club serving an underprivileged community. Youth sports in the U.S. is big business, estimated to be worth nearly $20 billion, and soccer is easily a billion-dollar industry, with around 2.5 million registered youth players paying an average of $540 a year. While the U.S. pay-to-play model has been blamed for declining athletic participation rates in other sports too, soccer is seen by many as among the worst and most inequitable, especially once you get above the grassroots level.
Promising well-paid staff coaches, travel tournaments, cool gear and elite status, select soccer clubs commonly cost between $1,200 and $3,000, just for the base fee, which prices out many low-income families. According to the Sports & Fitness Industry Association, American households with more than $100,000 annual income provide 35 percent of soccer players, compared to 11 percent from households earning $25,000 or less. Research has shown that, on the local level, competitive youth soccer access falls as poverty rates rise, and majority-minority neighborhoods have relatively fewer prospects than majority-white areas. Cost and geography – with the associated transportation obstacles – are the biggest barriers to inclusion in mainstream American soccer structures for communities of color, with many Latinx children playing in their own leagues and many Black children not playing at all.
"Soccer should never be about how much money your parent has; in my eyes, it's about giving a kid the opportunity," White says. "When you're putting a price on a kid, I just think that's wrong."
To White and many others, the system seems not only unfair but also unwise, as for the rest of world, soccer is a working-class sport where the best athletes have chances to play, regardless of wealth. A white, suburban, pay-to-play model has served U.S. women's soccer well so far – helped by the fact that there are fewer lucrative alternative sports for girls and the rest of the world only recently started investing in the women's game – but the consequences of soccer's economically exclusionary structure are obvious on the men's side, where the Americans are internationally very average.
Alianza de Fútbol co-founder Brad Rothenberg, a prominent national soccer advocate and son of a former U.S. Soccer Federation president, has said, "If year after year, at every decision point, U.S. Soccer continues to alienate Latinos and blacks, we are going to sit on the sidelines and watch the rest of the world get better."
White mentions NFL star Odell Beckham and Bucks guard Wesley Matthews, both of whom played soccer growing up, the latter in Madison.
"Why do you think they chose football and basketball? Because of opportunities and support," White says, noting the inner-city youth presence and financial appeal of those sports. "We just don't have any support when it comes to soccer in the U.S., and definitely here in Wisconsin."
He says it starts at the top. The Wisconsin Youth Soccer Association, White points out, has no Black people on its board of directors or in its administrative office. In the wake of the killing of George Floyd and nationwide protests against police brutality and racial injustice, athletes spoke out and many sports organizations released statements – including U.S. Soccer, which affirmed Black Lives Matter – and announced vague plans to take at least some sort of positive action. The WYSA, which did not respond to a request for comment, made no such statements.
White feels programs serving communities of color, like the Simbas, don't have a seat at the state table and aren't represented when decisions are made regarding policies and funding. Bigger, richer clubs "soak up all the resources … but we have to fight to play on this field, and we get crumbs," he says.
"I feel like getting some diversity on that (WYSA) board, that's where we can start," White says. "I'm not talking about just anybody that's gonna come in there and be a yes-man. I'm looking for somebody who's gonna be a part of the WYSA and their mission is to take care of kids in the inner city by any means – give them resources they need to be successful.
"We have so many amazing people who came through the Simbas – it works. The system works. It's proven. And there are generations of it."
Milwaukee Simba S.C. is not a large organization; it had four WYSA select teams last year and about 150 total kids, including those in its younger recreational program. It may not seem, to other club officials, entitled to a larger slice of the pie. But it has been doing a lot with a little for nearly 20 years and, White argues, based on its disproportionate impact, "I feel like not just me, but the kids in the inner city have earned it. They want to play, so they've earned the same opportunity as everyone else, and that's the bottom line."
Simba players have graduated high school and gone to college at rates exceeding Milwaukee Public Schools averages, with many gaining academic or athletic university scholarships. Several have played professional soccer, including JC Banks, Jimmy Banks' son, who currently stars for USL League One's Forward Madison FC and fondly remembers his Simba days.
"We've seen how important (the club) is and how it positively impacted so many people – probably more than we actually know," Banks says, noting that Simbas was one of the most diverse experiences he's had in soccer. "A lot of people don't realize Milwaukee is one of the most segregated cities in America. And the good thing about soccer is it's the most multicultural sport in the world, so you get to see many different things – different ideas, people's opinions, personalities, and you realize how many different ways people are affected by the way society is."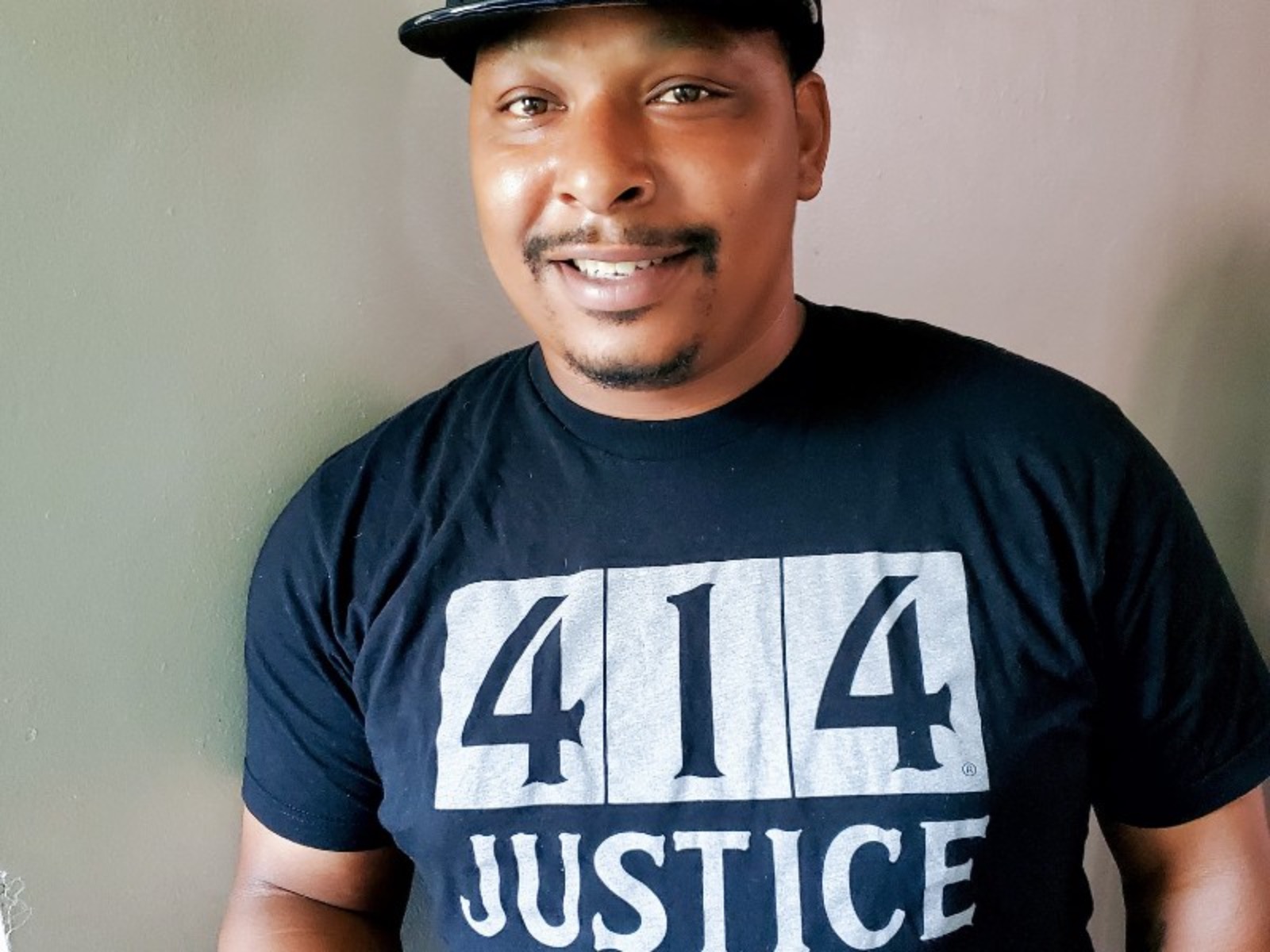 Soccer, it seems in America, is a sport for affluent families, while kids whose parents can't afford it often don't get to play. Recalling his own experience, White is committed to ensuring every child has a place in the club, regardless their ability to pay or play well. Simbas' in-house recreational program, geared towards kids ages 6 to 10 with a focus on basic skills and improvement, costs $150 per player; its WYSA select teams, for older kids in competitive leagues, cost $500. But with the help of local foundations, the club offers uncapped scholarships, and "we'll scholarship every kid if we have to," White says.
"We don't care if you have the money or don't," he says. "If your kid really wants to play and be a part of something special like the Simbas, we're all in for it, and we're just not preaching that your kids are going to play in college or play professional.
"We're preaching that at the end of the day, when your kids come through the Simba program, we will teach them how to be young men and women and a great part of society and try to keep them walking the right way."
Recently, for White, that has meant marching in Black Lives Matter rallies around Milwaukee with other activists, protesting structural inequality and lack of accountability in all realms.
"This moment is a beauty, and it's been a long time coming," White says. "Closed mouths don't get fed, and we have to find a way to apply that message to everything in life – whether it's in sport, companies, anywhere. Everybody should have an equal opportunity to walk down these streets and breathe the same air."
Amid a national movement for human and civil rights, the United States is reckoning with its racist history and experiencing something of a cultural awakening, to paraphrase the author Ta-Nehisi Coates. Across the country, there are efforts being made to dismantle structures of white supremacy and Black oppression, from police departments and the prison system to government offices and corporate boardrooms. Indeed, in this moment of potential social transformation, it is hard not to see American soccer – based on who is privileged and who is excluded – as perhaps not actively but institutionally racist. That it is an institution of sport does not minimize the significance; rather, as a social construction and widely popular form of cultural capital, sport is a prime site for contesting racism and a high-profile platform for issue awareness and advancement toward change.
Sports on their own are not a solution to America's structural racism and systems of inequality, but at their best – and certainly, as described in the statements and social media of organizations suddenly supporting the protest movement – sports can be a tool for achieving broader outcomes toward justice.
According to White and others who've witnessed its effects firsthand, the Milwaukee Simba Soccer Club is one of those tools, a vehicle for progress in health, education, employment and social inclusion. Simbas, he says, has already been doing all of that – increasing community engagement, generating neighborhood investment, sustaining access to resource – every day, for years, with real results. It doesn't need to be created by some city development taskforce or community relations arm of an outside organization that, White speculates, is "just taking pictures of Black kids doing a six-to-eight-week thing, and then they go about their business and we never see them again."
But it needs support. And, of course, he reiterates, opportunity.
The Simbas provide real opportunities for kids who don't always get equal chances, and they're doing so in a sport that has traditionally not been very welcoming to youth and people of color. But the club's ability to continue to succeed – really, to survive – depends on it also getting opportunities, in terms of representation, recognition and resources that reflect its results. For all the trophies won, high school and college graduations and positive youth and community impact they had originally, the Milwaukee Simbas died once before, dissolved in 2006 with $200 left in the bank.
White's mission depends on the club avoiding that fate this time around. But, he says, he can't do it on his own, structurally sidelined, overlooked by the sport's decision-makers and underfunded as "a bigger chunk of money's going into someone else's pocket."
"If I could have a conversation with WYSA or U.S. Soccer, or people who've been through programs like the Simbas could have a conversation with them, I think they'd have a better perspective on what we're doing and where we can go," White says. "The conversation can't start with these people at the WYSA now because they know nothing about the inner city. How many times they ever been down here during a program? How many times they ever been down here to watch games, anything? They don't."
White says he doesn't get frustrated by his experiences interacting with state and national soccer systems, but "what I would say is it sucks. It sucks for kids of all cultures and communities." He believes there needs to be a mindset change in governance that reflects the change in attitude of many participants.
"The funny thing is, when we're whooping these suburban teams, we get a lot of players that want to come to the Simbas because of the culture, because of the diversity, because it's a club that actually cares," White says. "It has to start with people really caring about everyone and not just the 10 percent.
"People have to stop looking at soccer as a money pit and start looking at it as a culture thing – like, how can we bring people together? I learned about myself from having a bunch of different people around me, and we were all from different cultures, so we all fed off each other, we all learned from each other, and look where we are now."
Now, joined by a couple of volunteer assistants, as well as his wife Tori, who he describes as "amazing" and integral to the organizational operations of the club, White is coaching the next generation of Simbas. He's wearing a mask and applying the state association's stated COVID-19 guidelines, while shaking his head at a text message photo from a friend showing a suburban club holding tryouts with around a hundred kids crowded closely together.
The coronavirus pandemic, ravaging the country and the economy, has destroyed the sports industry, and no doubt U.S. Soccer, the WYSA and myriad youth clubs are feelings its devastating effects. But data is already demonstrating that communities of color and smaller, non-virtual organizations are being disproportionately damaged, exacerbating existing societal inequalities. Simbas, which had to delay a planned girl's select program for this year, is in a more precarious position than ever.
Still, as the club prepares to hold its annual free summer soccer camps, socially distanced at COA's Kilbourn-Kadish Park, Aug. 10-13 and Aug. 17-21, White is thinking, as always, about opportunity. It's not just the soccer opportunities, or even the mentorship, which one parent – who calls White "incredible with the kids and so honest with us" – says is so important. White, who recently started a demolition business, plans to hire Simba high schoolers to help him out, providing employment opportunities, work experience and real wages.
"At the end of the day, when they leave here, I want them to leave with a tool, whether that's soccer or studying or just working hard," White says. "If they go to college or don't, I want them to find things that they're good at and avenues where they can make money and lead a good life."
Affable, outgoing and energetic, White leads in a different way than the subdued, understated Banks – not so much standing on the sidelines in practices as floating across the field, weaving effortlessly through different groups, up close and personal with players. Banks touched countless young kids' lives and helped change them through soccer in Milwaukee – the best coach many ever had.
White is trying to be that too. And he also sees the power and potential not only of soccer, but beyond it. He marches in the streets, mentors kids and, like Banks, has returned to and reinvested himself in this community to give back to a game that changed his life – to try and unite a divided city that he's seen unsegregated on the soccer field. For the better part of a quarter-century, Simbas has been a fixture in Milwaukee, mostly unnoticed except when they were beating someone's suburban youth team, quietly doing the daily work of offering opportunities to inner-city kids. Now, White wants people to know about it.
Reflecting on the influence Banks, DeBow and others had on him – as a soccer coach, a community leader, a person – White says, "Looking back at it, I was very blessed to have the company that I had around me because they taught me so many things that what made me the man that I am today."
They gave him an opportunity, and he's giving it to others.
So, on an exquisite Milwaukee evening, with the Downtown skyline behind him and protests continuing elsewhere in the city, White beckons his players to stand up and watch as he demonstrates proper technique for heading the ball "with my clean new look." Predictably, from a group of teenagers, this invites a chorus of "psshhh!" reactions, with one kid doubled over, laughingly dismissing "that nappy look."
White just grins, readjusts his mask and starts setting down more cones.
Born in Milwaukee but a product of Shorewood High School (go 'Hounds!) and Northwestern University (go 'Cats!), Jimmy never knew the schoolboy bliss of cheering for a winning football, basketball or baseball team. So he ditched being a fan in order to cover sports professionally - occasionally objectively, always passionately. He's lived in Chicago, New York and Dallas, but now resides again in his beloved Brew City and is an ardent attacker of the notorious Milwaukee Inferiority Complex.
After interning at print publications like Birds and Blooms (official motto: "America's #1 backyard birding and gardening magazine!"), Sports Illustrated (unofficial motto: "Subscribe and save up to 90% off the cover price!") and The Dallas Morning News (a newspaper!), Jimmy worked for web outlets like CBSSports.com, where he was a Packers beat reporter, and FOX Sports Wisconsin, where he managed digital content. He's a proponent and frequent user of em dashes, parenthetical asides, descriptive appositives and, really, anything that makes his sentences longer and more needlessly complex.
Jimmy appreciates references to late '90s Brewers and Bucks players and is the curator of the unofficial John Jaha Hall of Fame. He also enjoys running, biking and soccer, but isn't too annoying about them. He writes about sports - both mainstream and unconventional - and non-sports, including history, music, food, art and even golf (just kidding!), and welcomes reader suggestions for off-the-beaten-path story ideas.