The 20th annual Día de los Muertos show opened 10 years ago this Friday, in conjunction with Gallery Night, at the Walker's Point Center for the Arts. It included the OnMilwaukee-built "Milwaukee Ofrenda."
The show featureed more than a dozen unique ofrendas (altars) in addition to sculpture and 2-D work related to Día de los Muertos (Day of the Dead) built by Milwaukee artists and community members to honor deceased loved ones.
Everything on the Milwaukee Ofrenda was connected to Milwaukee, including framed photos of 30 Milwaukeeans along with soy candles hand-poured by Brandy Glass-Lucchesi into clean El Rey salsa jars, Great Lakes Distillery's Kinnickinnic whiskey, Miller bottle vases with marigolds and Milwaukee fabric created by the talented Allison Beilke.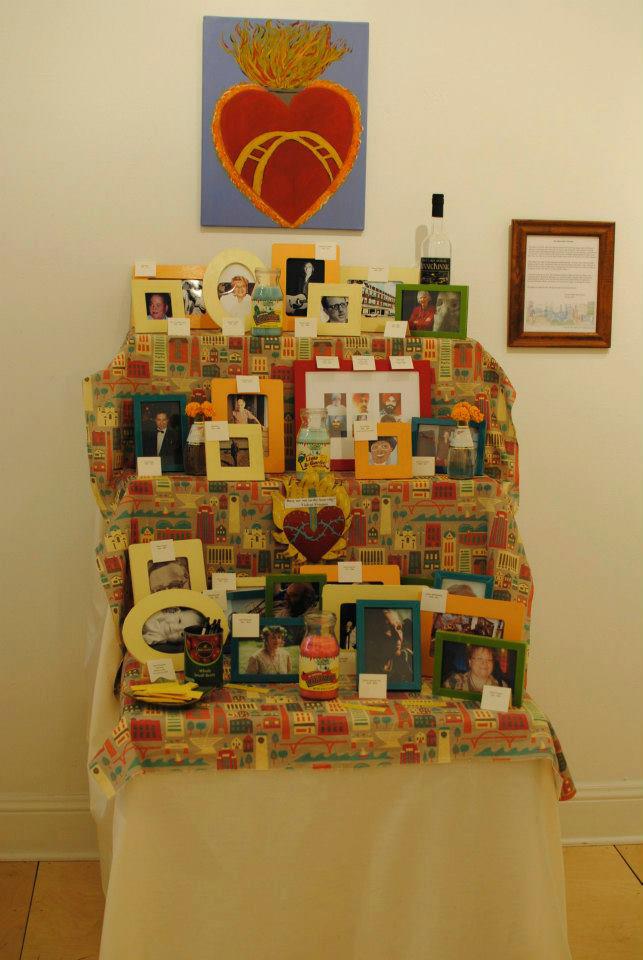 Among the 30 honored Milwaukeeans include former OnMilwaukee media columnist Tim Cuprisin, former mayor Frank Zeidler, former civil rights' activist James Groppi, former artist Mary Nohl, former art model/year-round sunbather Dick Bacon and many more.
Guests were welcome to write the name of a deceased Milwaukee loved one on a ribbon and add it to the ofrenda.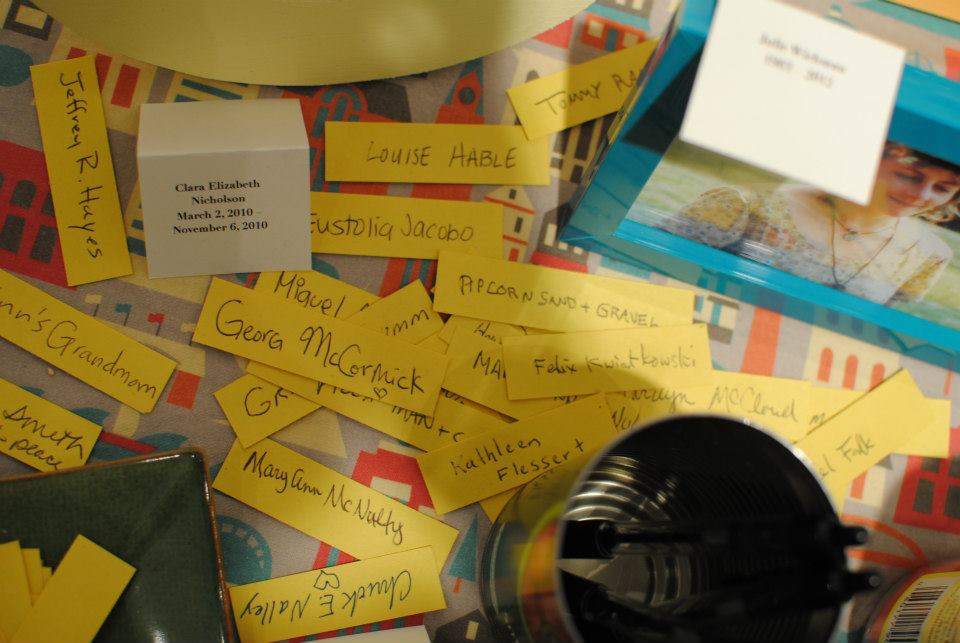 Beloved Milwaukee places like the Sydney Hih building and the Oriental Pharmacy are also honored on the Milwaukee ofrenda.
"In Mexico this is mainly a religious celebration, but here in the United States it is meant to be inclusive due to the fact that we are such a diverse society. It does no matter what your religion is or even if you are an atheist," said Jose Alfredo Chavez, one of the show's organizers.
Día de los Muertos recognizes death as a celebration of life and reminds people to reflect on what they value through the commemoration of loved ones.
The belief is that the spirits of passed loved ones are most likely to visit during this time. To entice them back to the material world, the ofrendas are decorated with their favorite foods and drinks, along with pictures, mementos, marigolds / flowers, skulls and skull figures.
"Back in Mexico we always celebrated Día de los Muertos and I wanted to pass this on to my daughters. The purpose of the ofrendas is to honor the memory of those loved ones that went ahead of us," says Chavez.
Builders of other ofrendas in the show included Jeanette Arellano, Melanie Ariens, Kate Bradley, Georgina Campbell, Celeste Contreras, Xela Garcia, Claudia Guzman, Diego Heredia, Ava Hernandez, JoAnn Jensen, Tami Langowski, Dara Larson, Lona Long, Janice Mahlberg, Pam Miller, Jill Moore, Claire Ruzicka, Mary Smith, Llysa Spencer, Sue Vliet, Leanna Wooten and myself, along with my partner, Royal Brevväxling.
This was the first time I've created a public ofrenda. I have built them in my home for many years, but decided that year to do it on a larger scale in order to honor deceased Milwaukeeans along with a few loved-but-defunct Brew City places. It's been a decade. Perhaps it's time to do it again.

Molly Snyder started writing and publishing her work at the age 10, when her community newspaper printed her poem, "The Unicorn." Since then, she's expanded beyond the subject of mythical creatures and written in many different mediums but, nearest and dearest to her heart, thousands of articles for OnMilwaukee.

Molly is a regular contributor to FOX6 News and numerous radio stations as well as the co-host of "Dandelions: A Podcast For Women." She's received five Milwaukee Press Club Awards, served as the Pfister Narrator and is the Wisconsin State Fair's Celebrity Cream Puff Eating Champion of 2019.