It's hard to imagine that Tin Widow, a cozy cocktail lounge that co-owner Sam Berman jokes "feels like your grandparents' basement in 1978," could create a cuter or toastier ambiance, but it happened.
Last week, Tin Widow, 700 S. 2nd St., transformed into "Miracle On Second Street," a Christmas-themed pop-up cocktail bar concept created by Greg Boehm in New York City in 2014. This year, there are more than 80 "Miracle bars" throughout the world.
Miracle on Second Street features two Christmas trees, hundreds of holiday decorations – including an impressive array of ornaments suspended from the ceiling – and thousands of Christmas lights. Berman credits his girlfriend for most of the festive decor, but we're fairly certain Buddy from Elf had a mittened hand in it, too.
There are 10 cocktails ($12 each) on the Miracle menu and all are served in custom Cocktail Kingdom glassware, including mugs, coupes, highballs and rocks glasses. The glassware is for sale and 10 percent of the proceeds benefit Action Against Hunger.
Here are the 10 Miracle cocktails:
Christmopolitan (Vodka, Elderflower, Dry Vermouth, Spiced Cranberry Sauce, Rosemary, Lime, Absinthe Mist)
Snowball Old Fashioned (Butterscotch Rye, Spiced Demerara, Wormwood Bitters, Orange Zest)
Bad Santa (served hot: Apple Cider, Applejack, Manzanilla Sherry, Lemon, Cinnamon Syrup, Popcorn & Bacon Butter, Baked Apple Bitters)
Christmas Carol Barrel (Aged Rum, Aquavit, Amaro, Pumpkin Pie, Demerara Syrup, Lime, Vanilla, Angostura Bitters)
Koala-La La La, La La La La (Gin, Pine, Dry Vermouth, Lime, Eucalyptus Syrup, Orange Bitters)
Gingerbread Flip (Bourbon, Gingerbread Syrup, Elemakule Tiki Bitters, Whole Egg, Nutmeg)
Run Run Rudolph (Prosecco, Gin, Mulled Wine Puree, Lemon, Cane Syrup)
Yippie Ki Yay Mother F****r! (Sweet Potato Barbados Rum, Cachaça, Trinidad Over Proof Rum, Dry Curacao, Marshmallow Orgeat, Lime)
Jingle Balls Nog (Cognac, Pedro Ximenez Sherry, Brown Butter, Cinnamon, Cherry, Vanilla, Almond Milk, Cream, Sugar, Egg, Nutmeg)
And A Partridge In A Pear Tree (Reposado Tequila, Pear Brandy, Mezcal, Spiced Demerara Syrup, Lime, Egg White, Club Soda, Angostura Bitters, Cinnamon)
Miracle on Second Street opens at 7 p.m. every night through Christmas Eve.
"The response so far has been phenomenal," says Berman.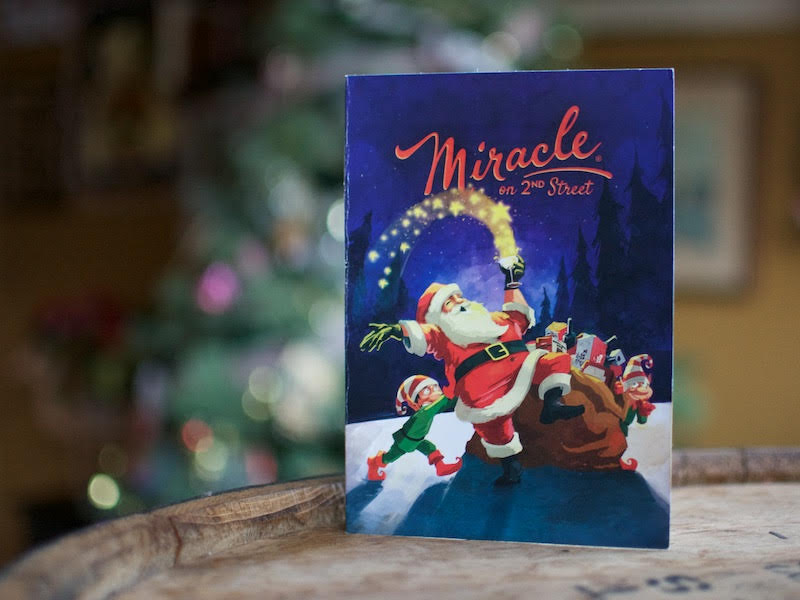 Molly and Sam had a tree-side chat earlier this evening about the particulars of this Yuletide lounge:

Molly Snyder started writing and publishing her work at the age 10, when her community newspaper printed her poem, "The Unicorn." Since then, she's expanded beyond the subject of mythical creatures and written in many different mediums but, nearest and dearest to her heart, thousands of articles for OnMilwaukee.

Molly is a regular contributor to FOX6 News and numerous radio stations as well as the co-host of "Dandelions: A Podcast For Women." She's received five Milwaukee Press Club Awards, served as the Pfister Narrator and is the Wisconsin State Fair's Celebrity Cream Puff Eating Champion of 2019.