The COVID-19 pandemic is still raging on, and so is the need for restaurant assistance.
For the past eight months, chefs and restaurant owners across the country have written letters, vocalized support for proposed legislation and taken to social media in an effort to garner state and federal support for restaurant assistance.
In the absence of such sustaining government aid, local restaurants continue to scramble to pay rent, make restaurant repairs, repay vendors and, in some cases, meet the forgiveness requirements of their Paycheck Protection Program (PPP) loans. Many have accumulated debt, which if left unchecked, will likely result in additional restaurant closings. And, with winter quickly approaching, many are left to wonder if they will be able to survive.
Back in August, the Milwaukee Independent Restaurant Coalition took matters into its own hands, rolling out a new micro-grant program in August to assist restaurants in making it through these tough times.
To do so, they launched a relief fund seeded by both monetary donations and the sale of MIRC merchandise. Each time the MIRC relief fund reaches $10,000, the organization will award ten $1,000 grants to local restaurant members.
The first round of grants, disseminated this fall, offered support to 10 local restaurants, helping some to reopen and others to sustain.
Currently, the relief fund contains $6500, with $3500 donations needed to release another round of grants.
You can help
If you care about preserving our local restaurant landscape and want to assist MIRC in its efforts, it's simple to do so. Donations are currently being accepted online, with funds going directly to the relief fund. Donate here.
In addition, MIRC has launched a shopping site where you can buy a variety of merchandise including hats, t-shirts, masks and phone cases. All proceeds will go directly to the MIRC relief fund. Shop here.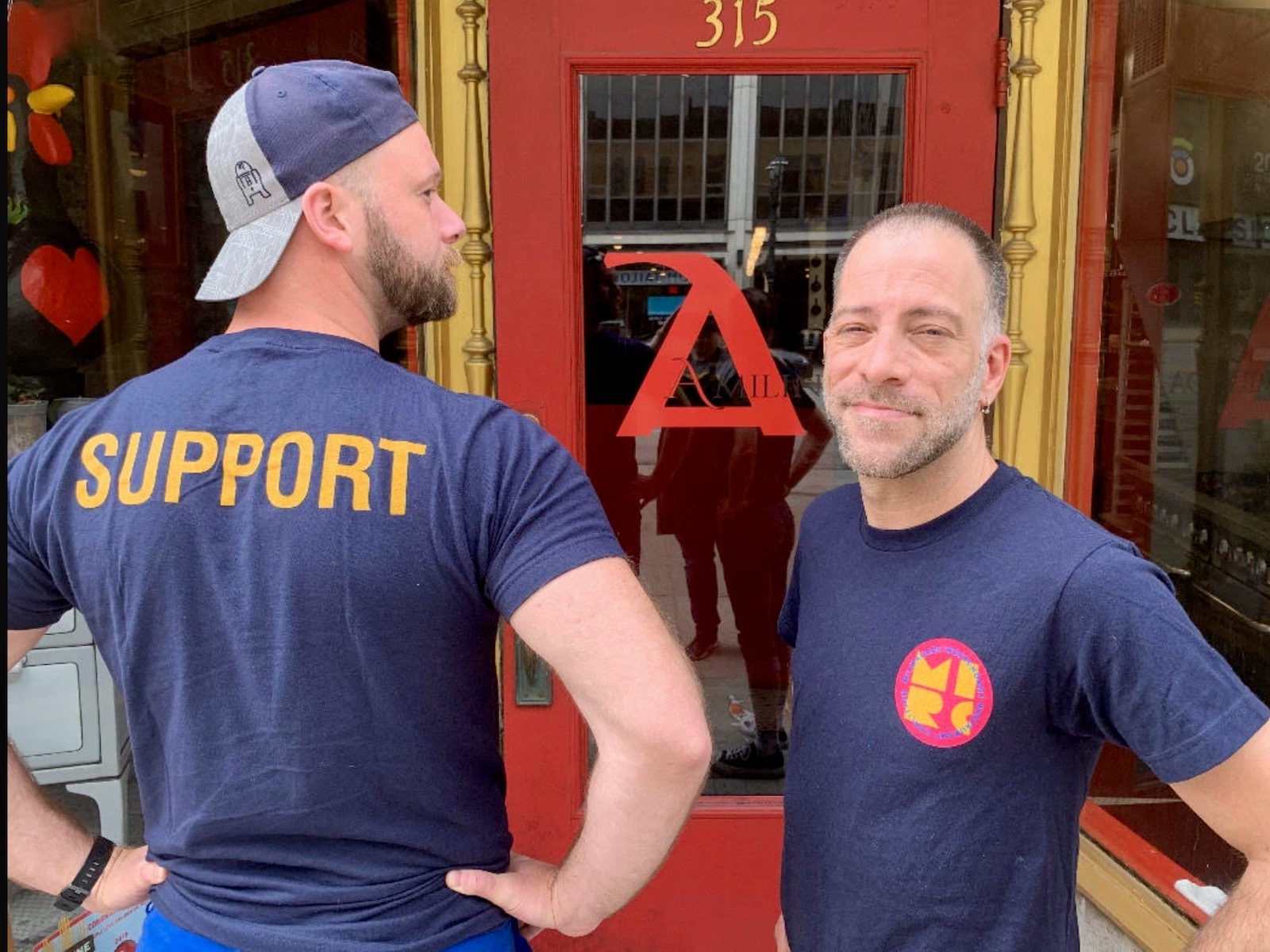 Grant applications
Once the fund is replenished, MIRC will reopen the application form for a second round of grants on the MIRC website. Eligible restaurants (see criteria below) with ten MIRC recipients randomly chosen using the tool at wheelofnames.com. Note: If you already applied for the first round of grants, you do NOT need to re-apply.
Distributed funds can be used at the owners' discretion to fix equipment, meet payroll, pay vendors or make purchases or meet any other needs (no strings attached).
Additional grants will be awarded as the fund is replenished by donations and purchases.
Grant eligibility & requirements
In order to qualify for a MIRC micro-grant, your restaurant must be independently owned, a member of the MIRC and located in Milwaukee County. Membership is free, and prospective members can join online.
Rules & requirements for grants:
Grant applications are limited to one per restaurant.
To enter, MIRC requires the name of your restaurant and the contact information of the owner or manager.
If awarded a grant, the restaurant will need to provide banking information to receive the transfer of funds.
Important: Once entered, restaurants remain eligible for a grant until they receive one (multiple entries are not necessary).
For more information or to join MIRC, visit mkeirc.com.
Lori Fredrich (Lo) is an eater, writer, wonderer, bon vivante, traveler, cook, gardener and girlwonder. Born and raised in the Milwaukee area, she has tried to leave many times, but seems to be drawn to this quirky city that smells of beer and alewives.
Some might say that she is a little obsessed with food. Lo would say she is A LOT obsessed with food. After all, she has been cooking, eating and enjoying food for decades and has no plans to retire anytime soon.
Lo's recipes and writing have been featured in a variety of publications including GO: Airtran Inflight Magazine, Cheese Connoisseur, Cooking Light, Edible Milwaukee, Milwaukee Magazine and the Milwaukee Journal Sentinel, as well as on the blog Go Bold with Butter, the web site Wisconsin Cheese Talk, and in the quarterly online magazine Grate. Pair. Share.