Headed to the beach or maybe jetting off to some exotic locale for summer? Of course, the perfect book(s) to take along is one that will remind you why you're coming back to Wisconsin when the adventure ends.
Here are some recent Sconnie books for your summer reading list: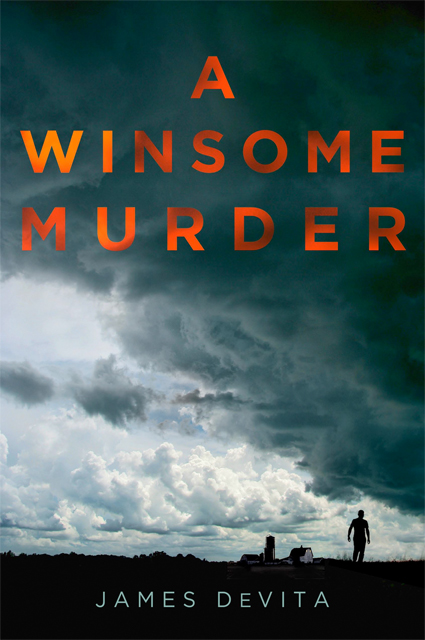 James DeVita – novelist, playwright, actor – is a mainstay at American Players Theatre in Spring Green and his latest book is a crime novel about a serial killer in the quiet Wisconsin town of Winsome Bay. Toss in a Chicago cop with a passion for Shakespeare and, well, you've got a real page-turner.
Out a few years ago in hardcover, John Klima's extremely satisfying story of the 1957 Braves sockin' it to the haughty Yankees, is now available in paperback. If you haven't read it yet, don't miss it. If you have already read it, relive the joy again this summer.
UWM assistant professor of sociology Jennifer A. Jordan gets to the heart of how our complex memories and relationship with food help certain kinds of foods imprint themselves on our collective psyches and our cultures and how, in the end, a variety becomes an heirloom.
"Going Driftless"
Journalist Stephen J. Lyons explores the "driftless" zone of the Upper Midwest – including Wisconsin, Minnesota, Iowa and Illinois – to find out what binds us all together amid the hills and dales, the family farms and the close-knit communities.
Wisconsin's own rural history storytelling poet Jerry Apps ruminates on the glories of nature, of the slow life, of the contemplative relationship with the wild in this selection of essays packaged in a lovely little hardcover.
Eau Claire musician, storyteller, radio personality, humorist and New York Times bestselling author Michael Perry (he of "Population 485" and "Visiting Tom") returns with his first attempt at fiction in this romp about a miraculous bovine in Northern Wisconsin.
Former Milwaukee newspapermen Avi Link and Ron Legro collaborate to tell the story of Chicago's Frank Kovac Jr., who dreamed of the stars and in a "Field of Dreams"-style twist, ended up building (single-handedly!) a 22-foot rotating globe planetarium in his North Woods backyard adorned with more than 5,000 glowing, hand-painted stars.