Milwaukee is a weird and wonderful place.
And you can experience a modicum of both at the upcoming Mullers dinner at Kegel's Inn on Feb.1, beginning at 7 p.m., a cultural experience that will both fill your belly and prepare your soul for the year to come.
The dinner, which will feature four-courses of traditional German fare, will also showcase the artful – and slightly terrifying – performance from the Muller Fasching Verein Nordamerika, an organization which preserves the rich and storied folk dancing traditions of the Tyrolean mountain village of Rum, Austria.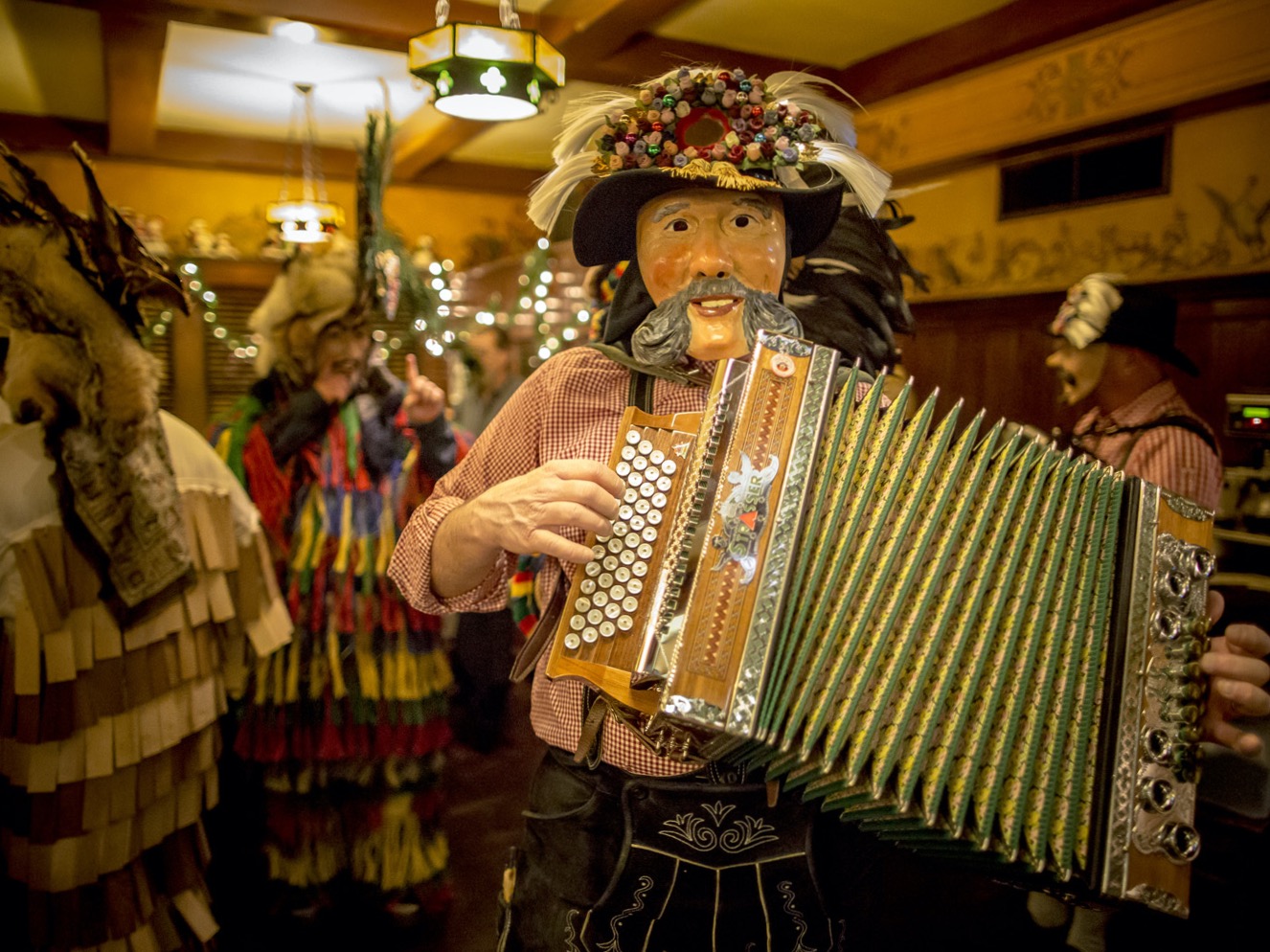 The unique, festive folk dance will tell the story of the seasons through dancing and music featuring a multitude of characters, from the clacking Klötzler to the colorful Melcher, Zaggler and Zottler (characters which represent the four seasons of the year). Along the way, you'll experience the sounds of accordion, the mischief of a menacing bear and the ceremonial sweeping of the Hexe, a witch who busily sweeps away the sins of the former year.
The dance is a rare and mystifying experience, which is only performed during the Fasching (Mardi Gras season) between Three Kings Day through midnight on Fat Tuesday. And, at Kegel's, it's a one-night experience you won't soon forget.
Tickets are $75 per person and include a four course meal, drinks and a donation to the Mullers.
Lori Fredrich (Lo) is an eater, writer, wonderer, bon vivante, traveler, cook, gardener and girlwonder. Born and raised in the Milwaukee area, she has tried to leave many times, but seems to be drawn to this quirky city that smells of beer and alewives.
Some might say that she is a little obsessed with food. Lo would say she is A LOT obsessed with food. After all, she has been cooking, eating and enjoying food for decades and has no plans to retire anytime soon.
Lo's recipes and writing have been featured in a variety of publications including GO: Airtran Inflight Magazine, Cheese Connoisseur, Cooking Light, Edible Milwaukee, Milwaukee Magazine and the Milwaukee Journal Sentinel, as well as on the blog Go Bold with Butter, the web site Wisconsin Cheese Talk, and in the quarterly online magazine Grate. Pair. Share.