Like many small business owners, Traci Schwartz did a "pandemic pivot" when circumstances outside her control forced her to reevaluate her business model.
Even though she started MyOm as a wellness studio seven years ago, focusing on yoga, sound healing and energy work, the Fox Point business found it needed to evolve from in-person services to retail and eCommerce.
So, in the last year, Schwartz, who has a background as an aesthetician and yoga instructor, began to transform her shop at 7963 N. Port Washington Road into a full-on boutique, a place where gratitude leads to happiness, as she puts it.
"The idea was to have something for everybody," says Schwartz, who sells, crystals, candles, clothes, skincare, tea, jewelry and a whole lot more in a peaceful, stress-free and harmonious space.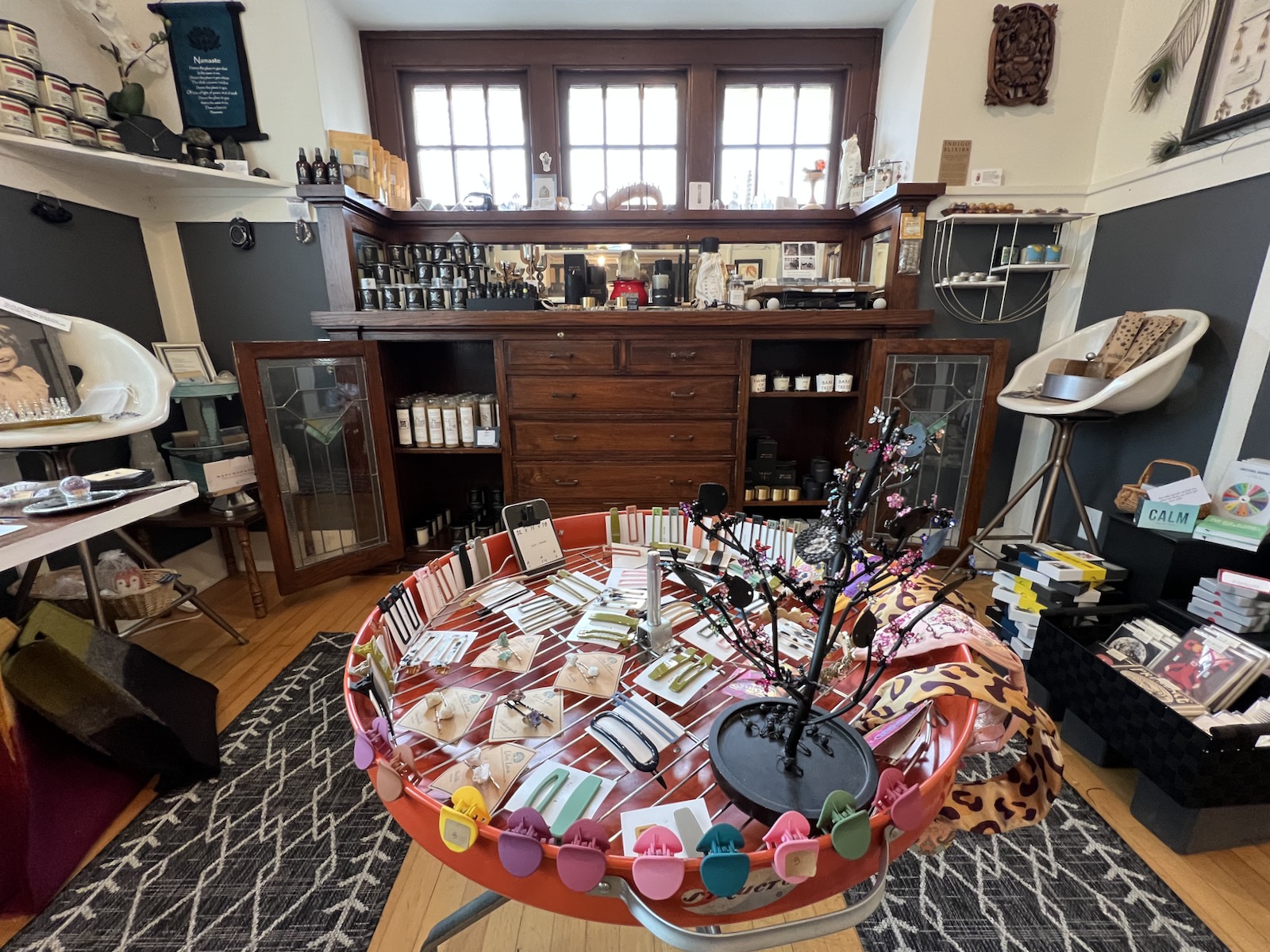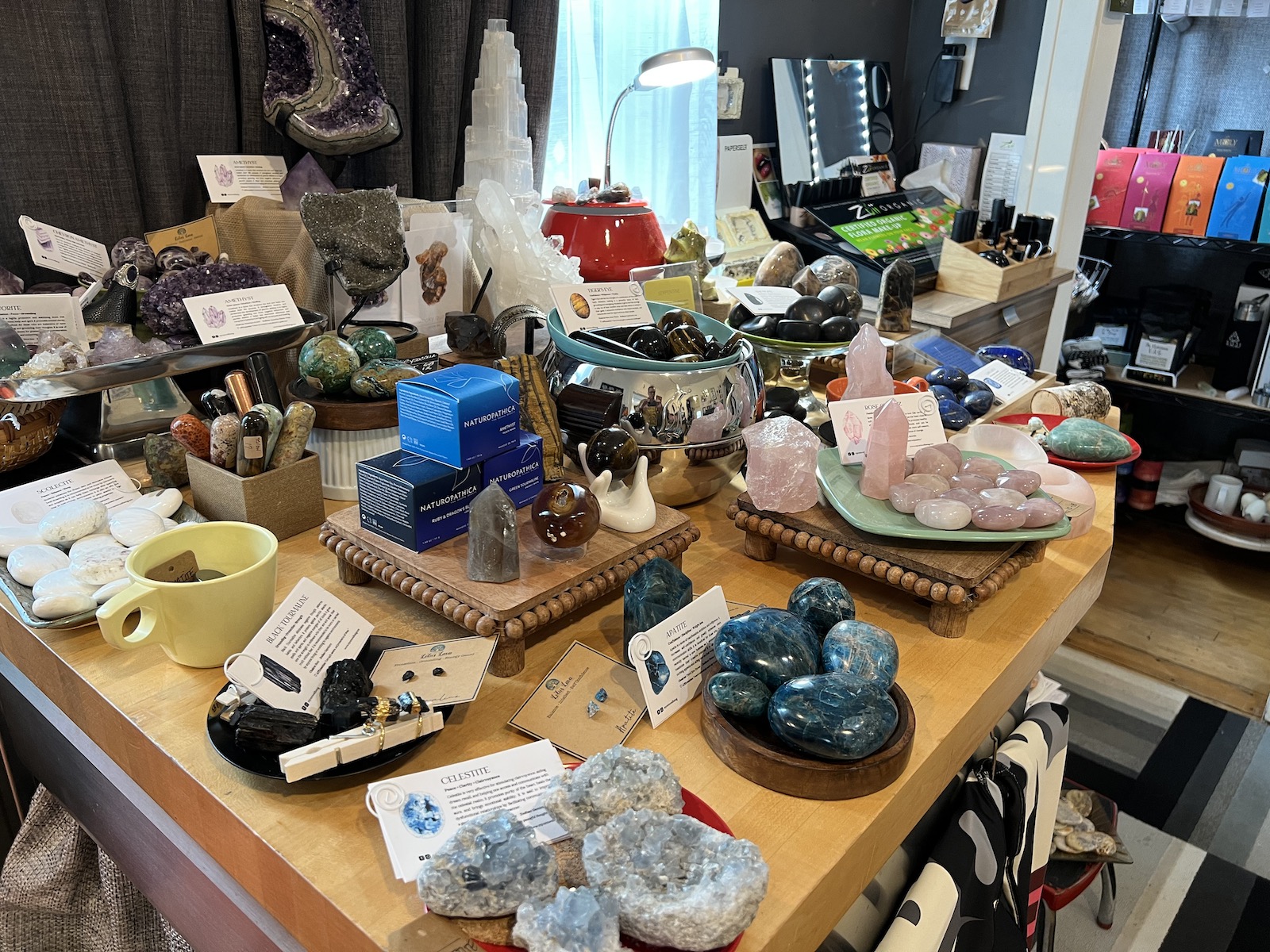 "If you're getting a gift or you're putting your money toward something, there should be some really nice energy that comes from it. And how can you also make that dollar go further locally?"
That could come in the form of a small stuffed animal made by women from Kenya or a pendulum used for meditation or a painting from a local artist; Schwartz hand picks every product in the boutique. She says it provides a more intimate shopping experience, and she can help customers find exactly what they're looking for.
"Whether it's a little girl who just wants to add to her crystal collection or someone who's coming in because her sister has a broken heart, or her cousin is struggling with cancer, whatever it is, we're looking at what is the dynamic that we have here? And how can we help support this person?"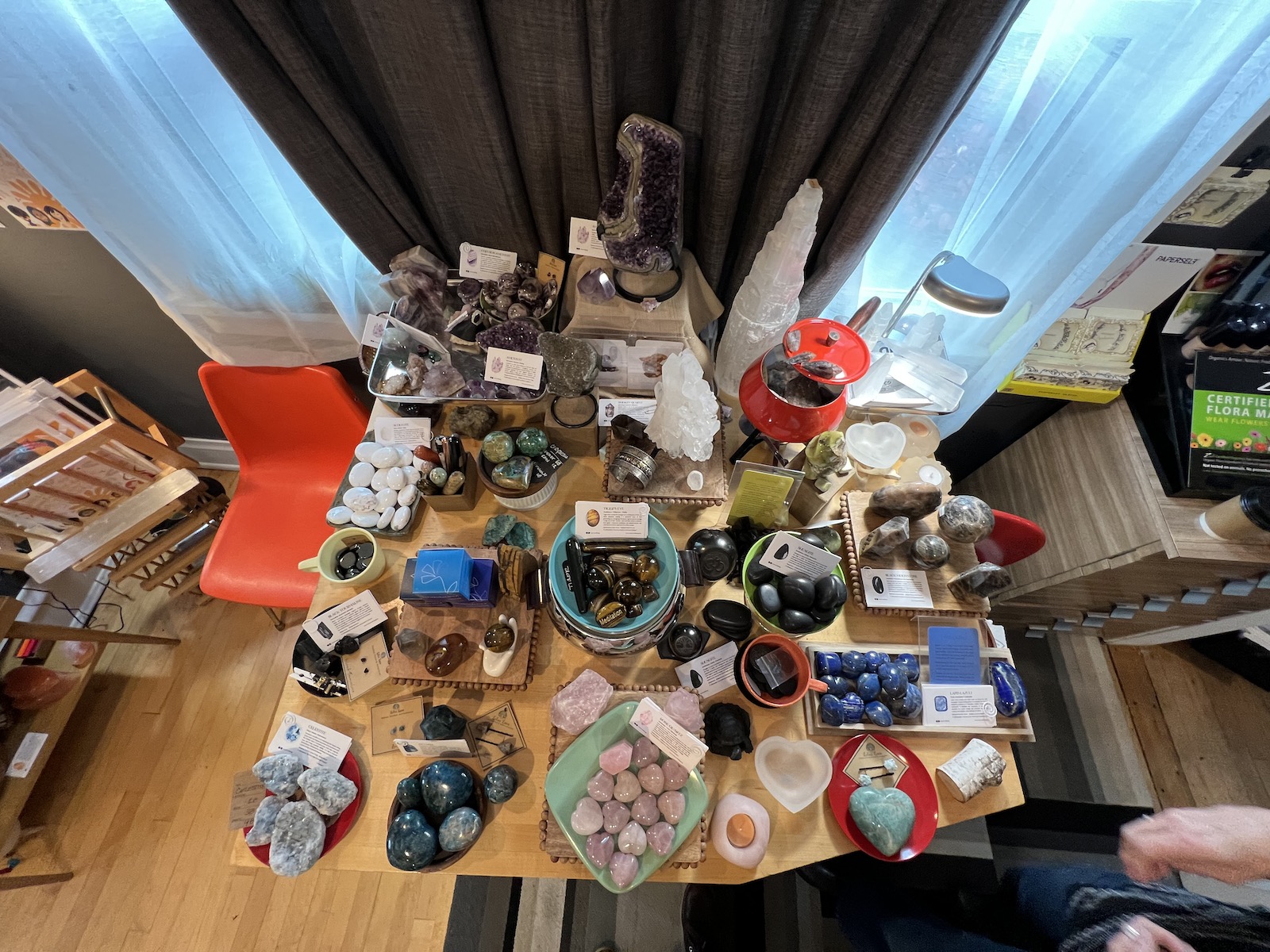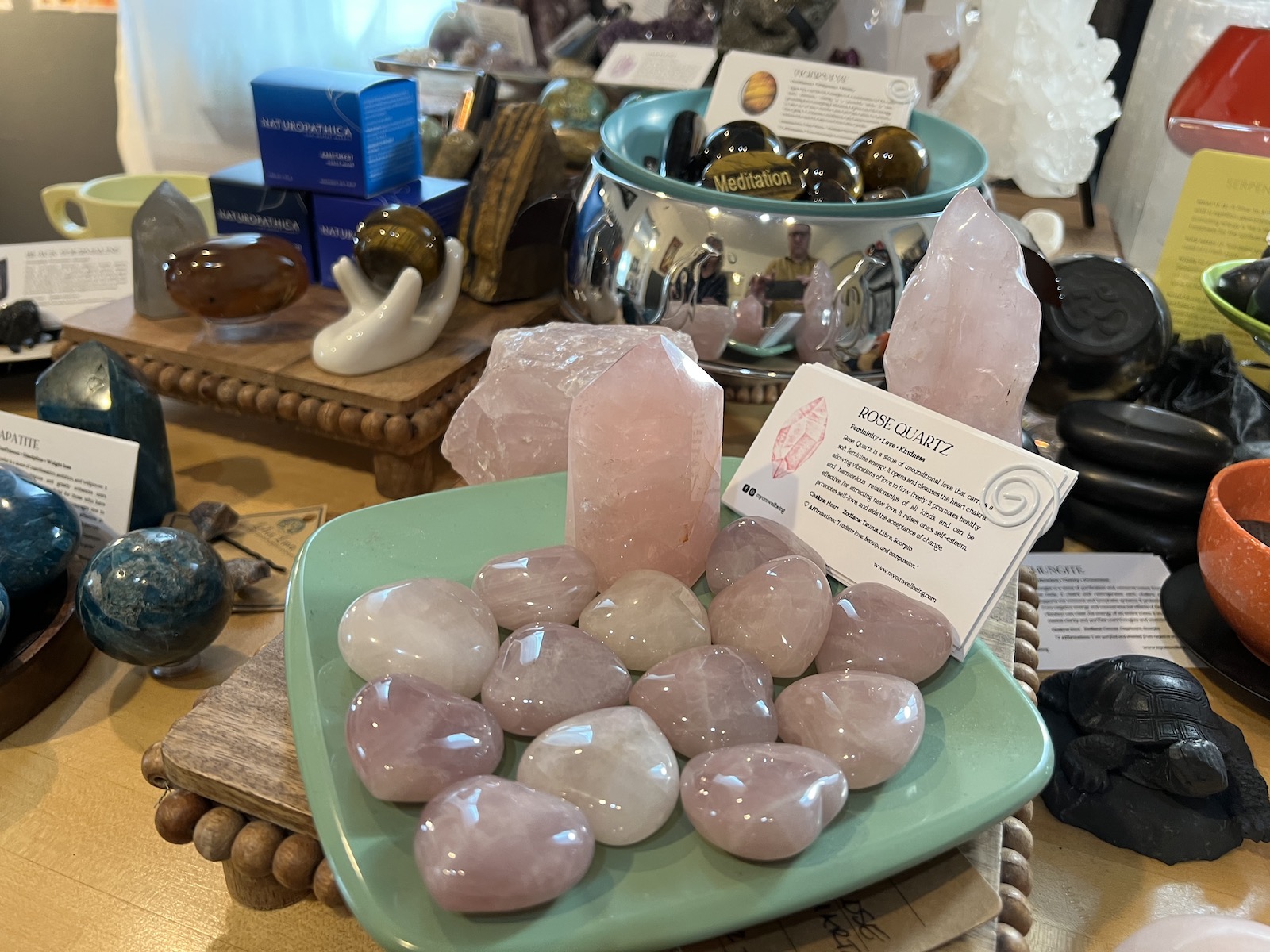 Physically, MyOm is a unique retail space, since it's an old house and not much like the other businesses you'll find in the area, and Schwartz has themed each room to fit its purpose. She prides herself in avoiding the "hard sell," and letting her customers sense the energy around what they're buying.
Says Schwartz, "We put things on the counter and we call them 'things for consideration.' So we're going to contemplate, and we're going to go shop, and we're just going to keep putting stuff up there that we like. At the end, we're going to review it all and ask, 'Now what really feels authentic for you? What really do you think is going to be best here? And how is this going to work for this person?'"
Shopping with intention, as Schwartz explains it, is more fun for both her and the customer. "I believe if I love it, I can sell it," she says, noting that her role – as always – has been to create nourishing experiences that provide self care and decrease stress. "What things help dial that down for you?" she asks.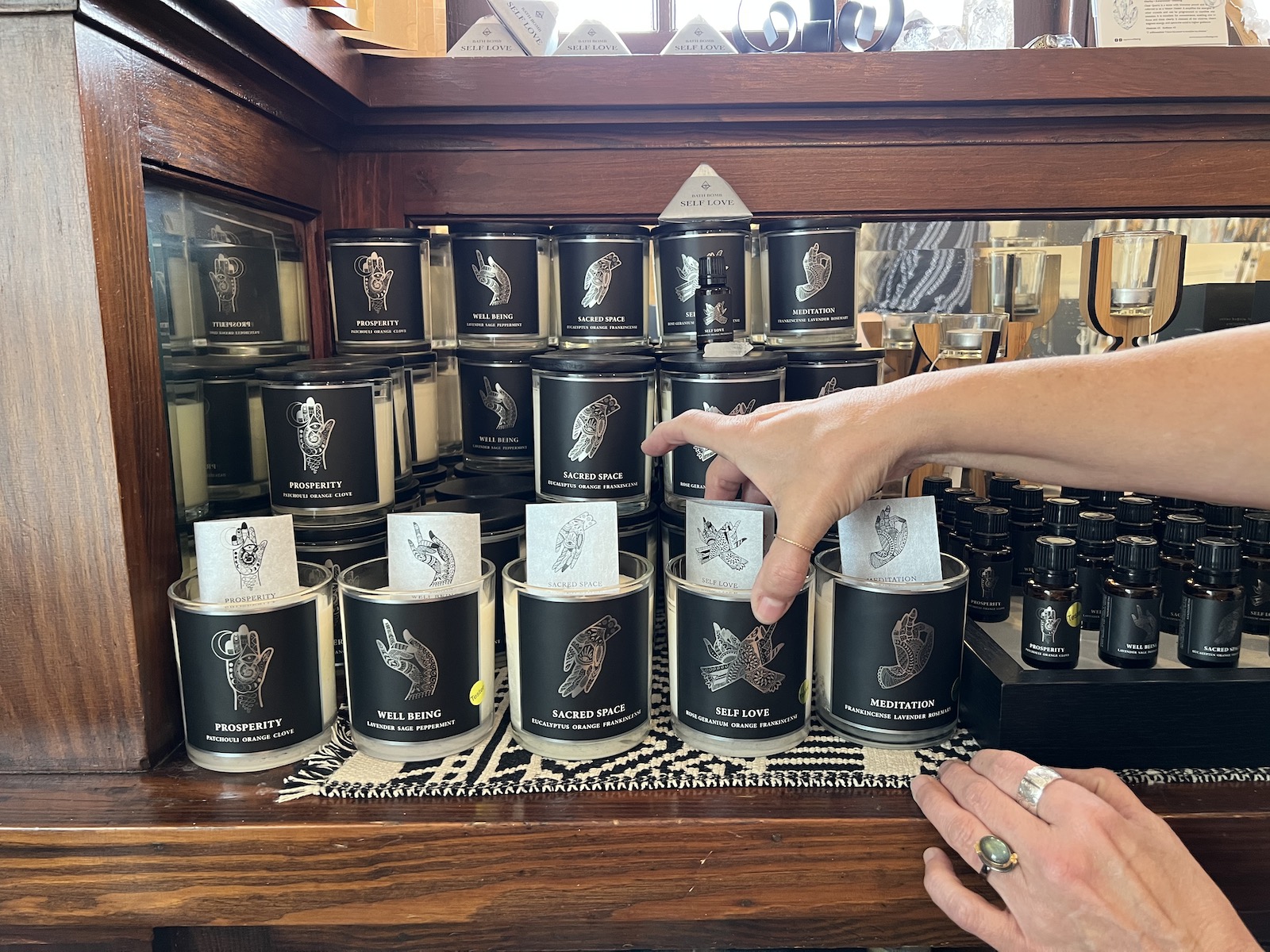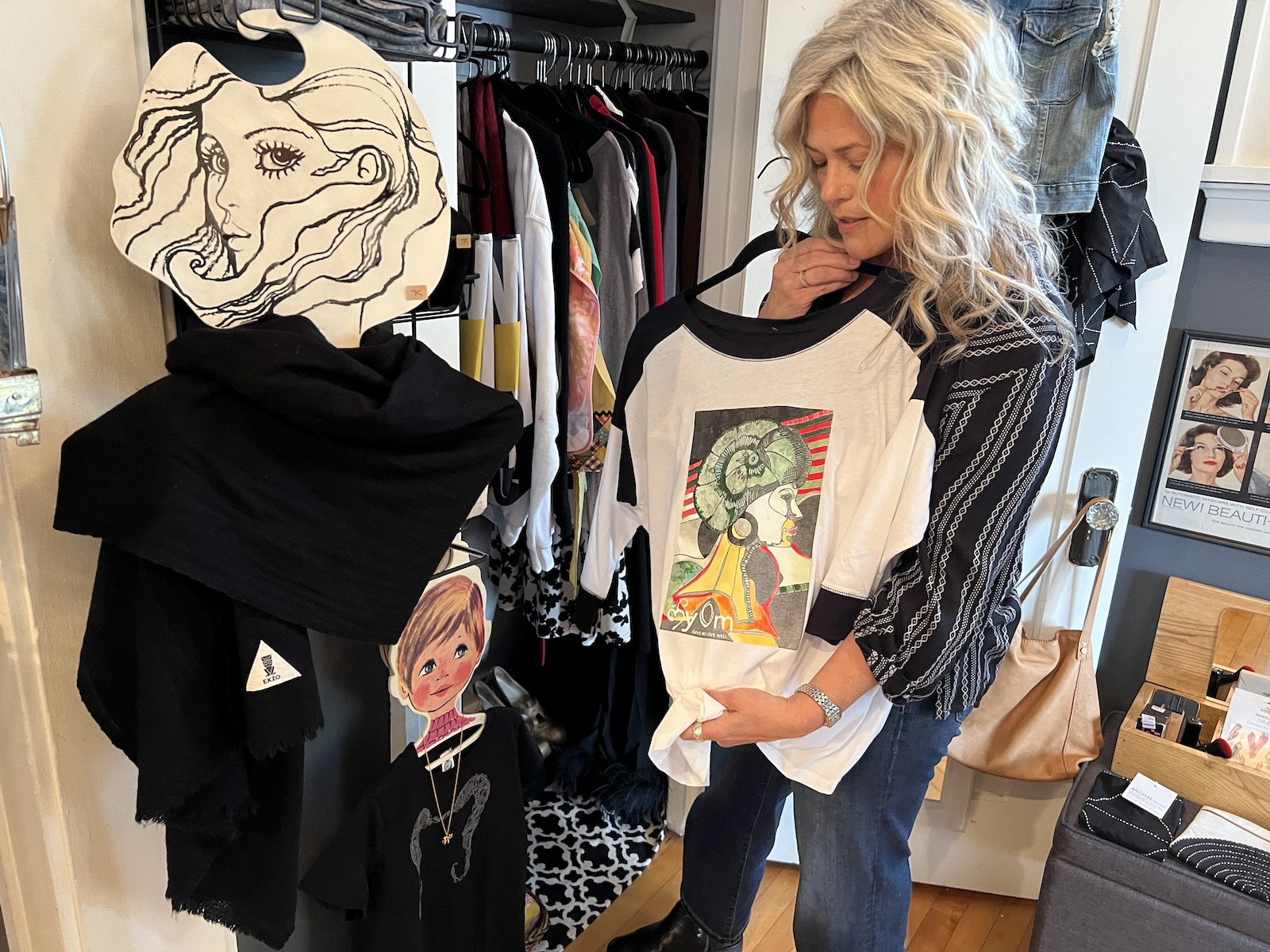 Pointing to a display, for example, Schwartz notes that "those socks are going to be the warmest, coziest, softest, socks you've ever put on your feet. That's important to me."
It's not an official policy, but she'll probably throw a little something extra in the bag, too. Because that's what helps remind customers to come back, and word of mouth is primarily how her business grows.
MyOm still offers some in-person wellness sessions, like energy work, but once the pandemic is finally behind us, Schwartz hopes to restart that part of the business again. In the meantime, she's enjoying watching the retail side grow.
Ideally, she says she'll do both.
"It doesn't take that long to shift somebody's energy and really help them," says Schwartz. "I'd love to see people have opportunities for those experiences, because the experiences are great."
MyOm is open Mondays, Wednesdays, Fridays and Saturdays and other days by request.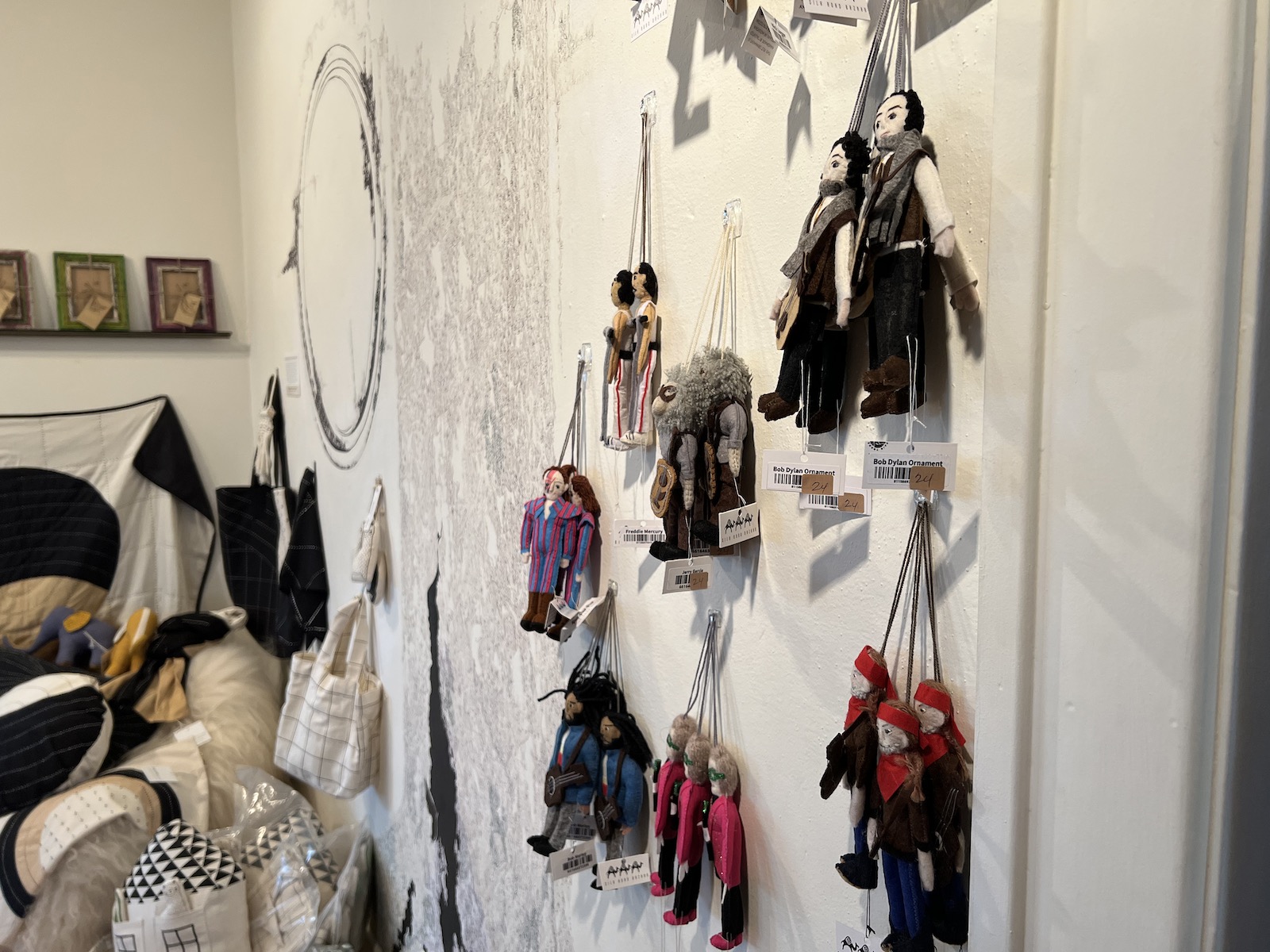 Andy is the president, publisher and founder of OnMilwaukee. He returned to Milwaukee in 1996 after living on the East Coast for nine years, where he wrote for The Dallas Morning News Washington Bureau and worked in the White House Office of Communications. He was also Associate Editor of The GW Hatchet, his college newspaper at The George Washington University.
Before launching OnMilwaukee.com in 1998 at age 23, he worked in public relations for two Milwaukee firms, most of the time daydreaming about starting his own publication.
Hobbies include running when he finds the time, fixing the rust on his '75 MGB, mowing the lawn at his cottage in the Northwoods, and making an annual pilgrimage to Phoenix for Brewers Spring Training.