Saturday, Aug. 12 is National Vinyl Record Day and it seemed a shame to let such a holiday pass unobserved.
So in that spirit, here's a selection of recent vinyl reissues – plus a few related things at the bottom – that you should check out in celebration of this weekend's PVC-inspired holiday.
Aselefech Ashine and Getenesh Kebret with Army Band – "Beauties" (Domino Sound/Mississippi Records)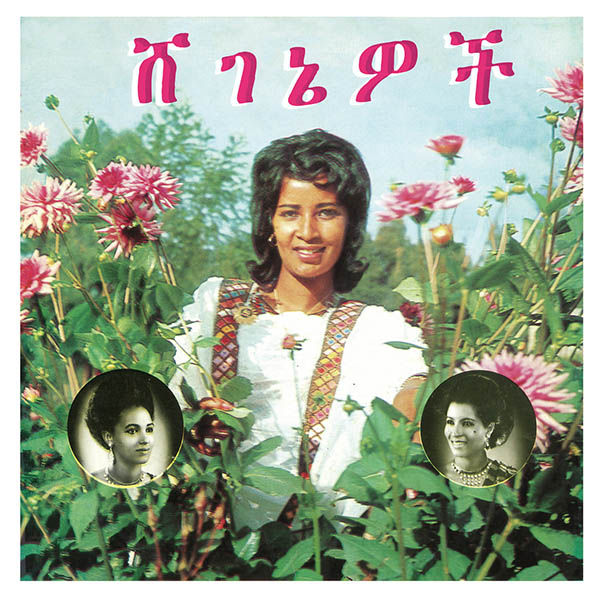 Despite the fact that it sounds like it might be from the 1930s, this Ethiopian classic dates to 1976 and it's a real gem from the golden age of Ethiopian pop music with rollicking piano, bobbing and weaving bass lines and elegant flute. Much more even-tempered than some of the frenetic Ethiopian music you may have heard, the singers stick close together in their harmonies, and taken together this makes for one engaging listen on a classic of the genre that's never before been reissued.
John Coltrane & Eric Dolphy – "Evenings at the Village Gate" (Impulse!)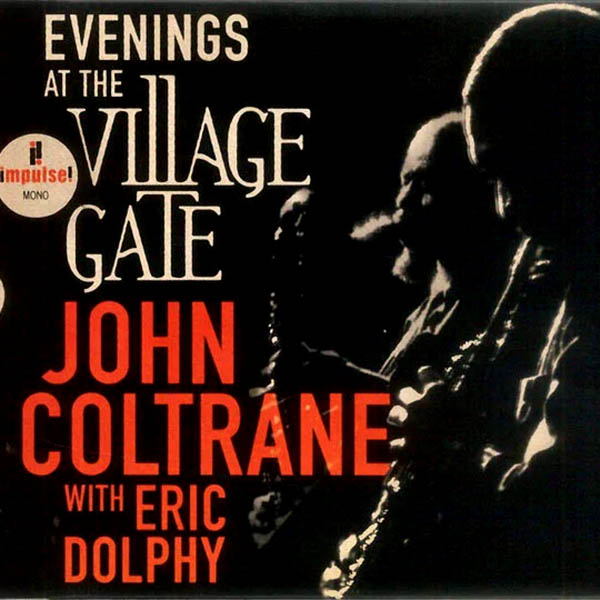 This one is a revelation; the only known recording of the 1961 Village Gate residency by these two giants of the new thing. The tape – made as part of a test of the club's new sound system – were lost, then found, then "lost" again in a New York Public Library archive, only to be re-rediscovered. Trane's classic quartet with McCoy Tyner, Jimmy Garrison and Elvin Jones were augmented by the fiery Dolphy on flute, bass clarinet and alto saxophone, and a second bassist, Art Davis. Five extended workouts are on CD and double-gatefold vinyl (there's an orange vinyl variant, too) and if the recordings aren't what you'd expect from a pristine studio situation they are more than listenable and really capture the excitement of those August nights in Greenwich Village and the incendiary band onstage. Elvin Jones fans will especially appreciate how close the microphones must've been placed near his kit because the entire set, and "My Favorite Things" especially, are like a master class in drumming. The accompanying illustrated booklet has essays from Ashley Kahn, Garrison and others.
Kings Go Forth – "The Outsiders Are Back" (Luaka Bop)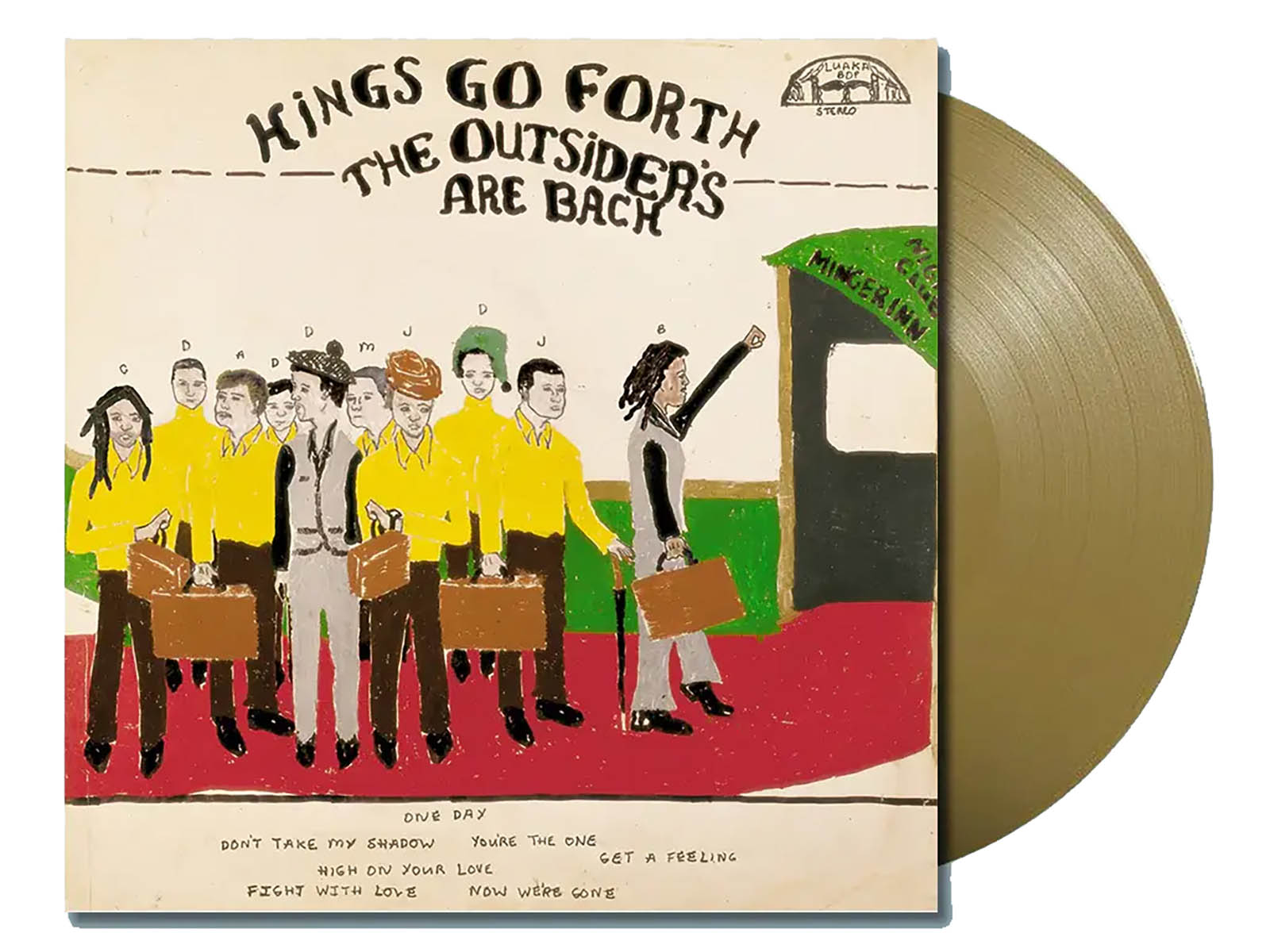 Milwaukee's Kings Go Forth burned brightly but briefly and after a few singles and this insanely good LP for David Byrne's Luaka Bop label, they faded away, though all its musicians continued to be involved in lots of musical efforts, including De La Buena. When opaque gold vinyl version of this modern soul masterpiece arrived on my doorstep, we were still reeling from the loss of percussionist Ceclio Negron Jr. and singer Blackwolf. In fact, I tweeted that I viewed this beautiful item as a tribute to them, even though that wasn't its intention. Then, not long after, we lost guitarist Matt Norberg, too, making this even more poignant. I'm sorry none of them were around to enjoy their gold record. It arrives at the perfect time, I guess, to remind us of this high water mark in Milwaukee music.
Jazz Dispensary Top Shelf Series (Craft/Prestige)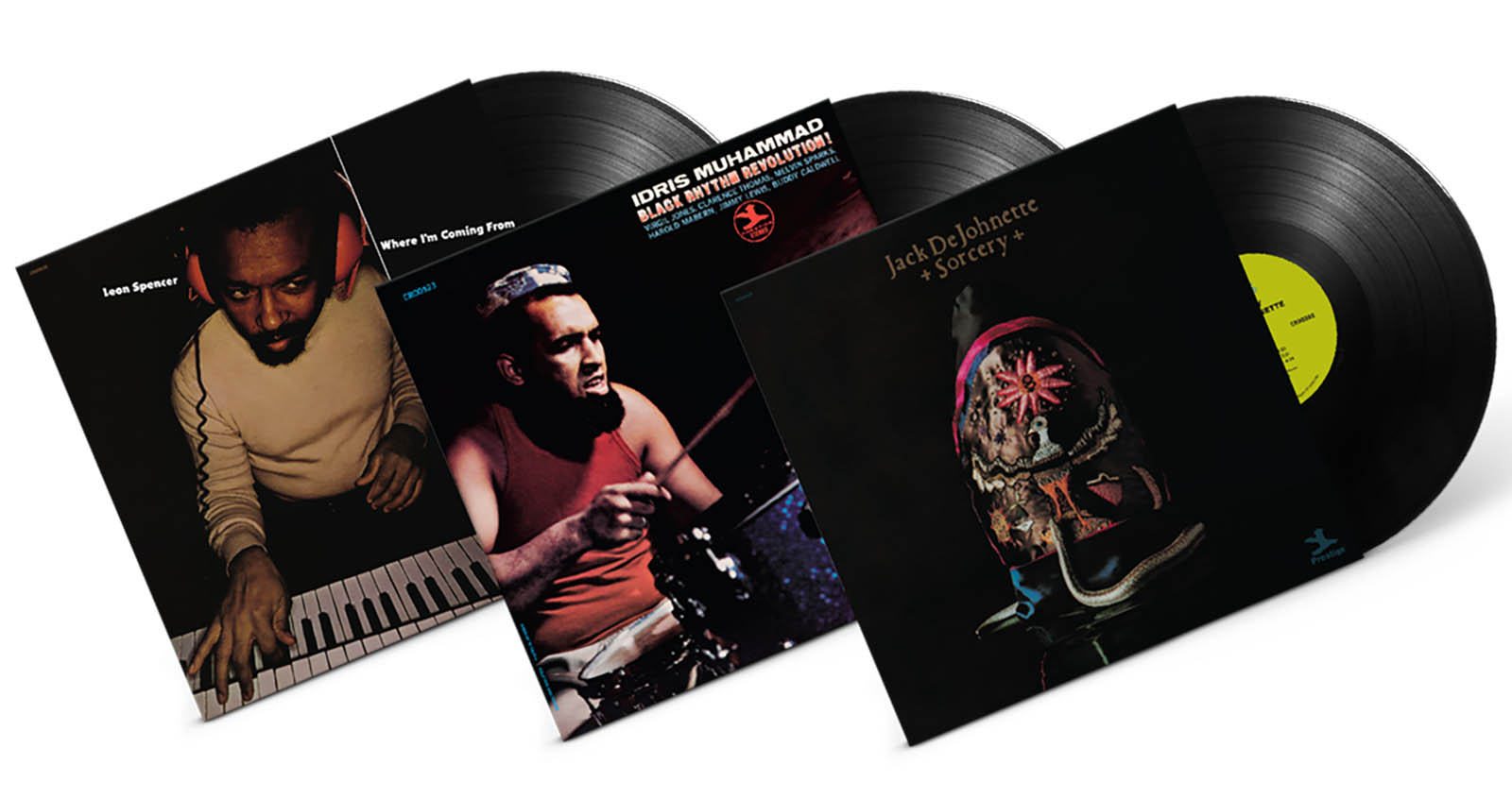 Three new Prestige Records rarities – seeing the light of day for the first in nearly half a century – are on vinyl, mastered from original analog tapes by Kevin Gray, and in classic-style tip-on sleeves. My favorite of the batch is Leon Spencer's funky 1973 organ excursion that sounds a bit like the soundtrack to every cool nightclub scene in a movie released during that era, though Idris Muhammad's 1971 "Black Rhythm Revolution!" is not far behind. On his debut as a leader, the funky drummer gets a boost from guitarist Melvin Sparks and a selection of then-current R&B tunes like "Super Bad" and "Express Yourself." Rounding out the trio is Jack DeJohnette's 1974 "Sorcery," an electric jazz/rock fusion that veers into experimental territory, showcasing the session leader's percussive skills. These releases coincide with Jazz Dispensary's Smokeware collection of rolling papers and other gear, which presumably are meant to enhance the experience of these records, and vice versa.
R.E.M. – "Around the Sun" & "Collapse Into Now" (Craft Recordings)

Two reissues of late-period R.E.M. sets, released during the CD era, are likely fairly rare vinyl, at least in the U.S. (and two more, "Reveal" and "Accelerate," are coming), and are here now in new cuttings by Kevin Gray and pressed on 180-gram vinyl. These post-Bill Berry discs – 2011's "Collapse Into Now" was the band's 15th and final record – are not the peak of the band's output, both have fine moments, including "Leaving New York," which was a U.K. hit, "Outsiders" with Q-Tip and "Final Straw" on 2004's double-disc "Around the Sun" and "Discoverer" with Patti Smith, "Uberlin" and "Oh My Heart" on "Collapse." There are also colored vinyl variants for the ubercollectors.
Rolling Stones – Forty Licks (ABKCO)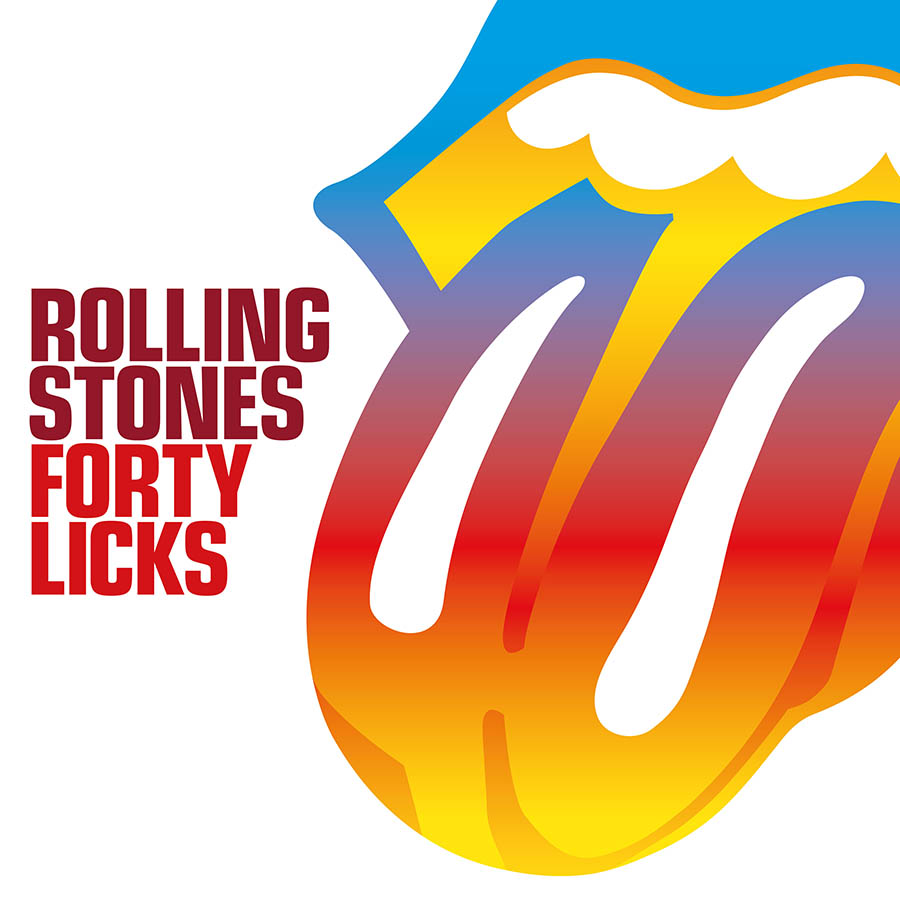 Released more than 20 years ago as a tribute to 40 years of Rolling Stones music, this set is being released digitally and on vinyl for the first time, as well as in streaming ATMOS.
In the vinyl version, 36 classics and four then-new tunes are spread across four 180-gram LPs in poly-lined inners, along with an essay on a single-sheet insert in a gatefold sleeve.
The songs – you'll surely know most, if not all of them – are not presented in chronological order, and while folks can argue that decision, it does make for interesting and unexpected listening, which is a nice twist on material we've come to know intimately.
Shankar Family & Friends (Dark Horse)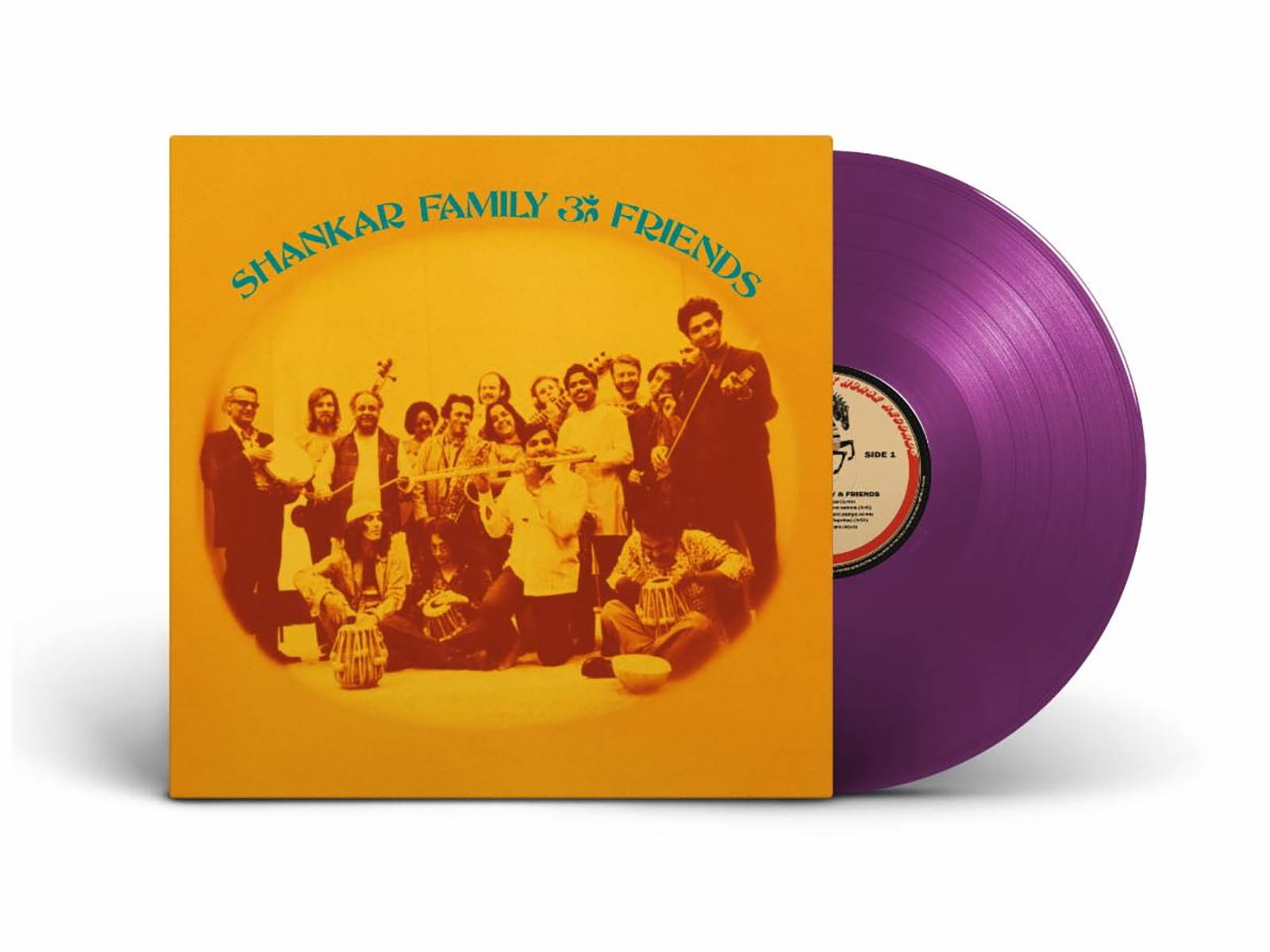 This 1974 collaboration between Ravi Shankar and George Harrison – with a slate of Indian musicians alongside the likes of Ringo Starr, Billy Preston, Nicky Hopkins and Jim Keltner – is exactly what you might expect from the era: a blend of Eastern and Western sounds. In fact the opener sounds almost like a Phil Spector-produced Indian Wall of Sound. Other tracks feel, to my Western ears, much more "authentic" Indian music, but others, like "Overture" and the almost indescribable "Dispute & Violence" will ring more familiar, and still others, like "Peace & Hope" and "Disillusionment & Frustration," which are parts of suites, are the kind of experimental music that was all the rage during the era. Remastered and pressed on orchid purple opaque vinyl.
Nina Simone – "You've Got to Learn" (Verve)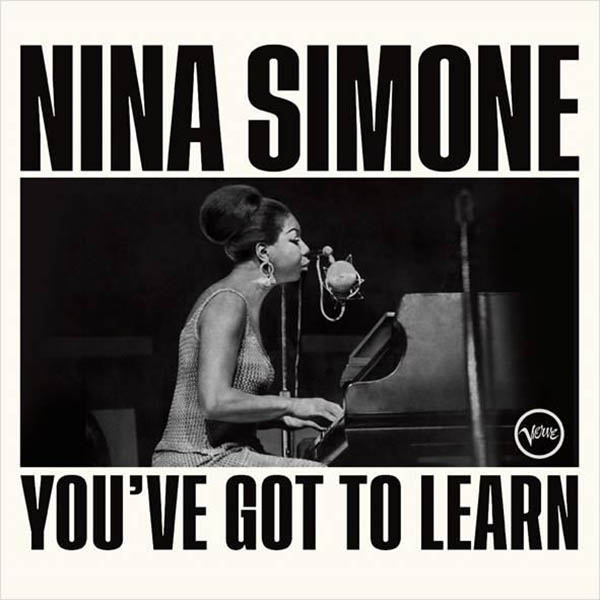 Like the Coltrane/Dolphy record, this set's less-than-absolutely-perfect recording is likely why it hasn't previously been released. But that's a shame because, as on that record, the performance here is top-notch, as Simone was on fire. Recorded at Newport Jazz Festival on July 2, 1966, this six-song, 33-minute set finds Miss Simone squeezing every ounce of emotion of these tunes, like the title track, "I Loves Your Porgy," "Blues for Mama" and a stellar bluesy alternate reading of "Mississippi Goddam." The tape had been donated by festival producer George Wein to the Library of Congress, where they were promptly forgotten until being rediscovered in 2021, leading to this release, on the occasion of Simone's 90th birthday. It's a lovely addition to Simone's previously heard live recordings.
Pete Townshend – "Rough Mix" & "Empty Glass" (Universal Music Recordings)

The second and third solo records by The Who founder and guitarist get the limited-edition half speed remastering treatment as well as new cuttings by Miles Showell at Abbey Road. "Rough Mix," from 1977 grew out of Ronnie Lane's request that Townshend produce his solo record. Instead, the two collaborated and brought in friends like Eric Clapton, Charlie Watts and John Entwhistle and created a mix of English folk, bluesy rock and country that was well-received but spawned no hit singles and thus is often overlooked. Far less under the radar was 1980's "Empty Glass," produced by Chris Thomas and serving up a number of singles, including the Top 10 "Let My Love Open the Door" and the much lower-charting "Rough Boys" and "A Little Is Enough." While "Rough Mix" is something of a last hurrah for fading styles, "Empty Glass" (which comes with its original poster, too) found Townshend embracing newer music styles – Thomas had produced the Sex Pistols and was working on The Pretenders' debut around the same time as "Empty Glass" – though some tunes, like "Rough Boys" – which Townshend dedicated to the Pistols – sounded not unlike The Who.
Not on vinyl, but worth a mention:
Sonny Rollins – "Go West" (Craft/Contemporary)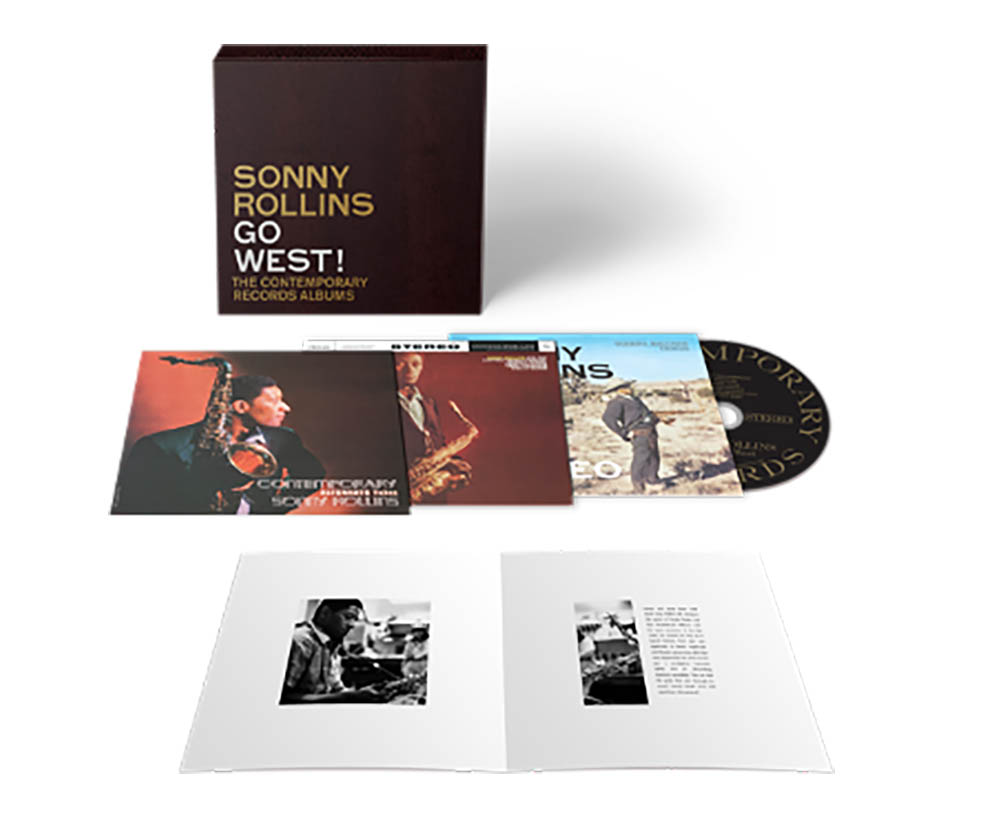 This collection of the Saxophone Colossus' two-LP late 1950s output for California's Contemporary Records is also available on 180-gram vinyl, but I've only experience the CD version, which comes in a neat little box with an illustrated booklet with photos and essays. The discs – which are acknowledged classics in the Rollins' oeuvre with performances by the likes of drummer Shelley Manne, guitarist Barney Kessel and pianist Hampton Hawes – are packaged in 5-inch-square replica sleeves. A third disc contains alternate takes that offer a window into how the records matured into their "classic" status.
"Stax: Written in their Soul: The Stax Songwriter Demos" (Craft Recordings)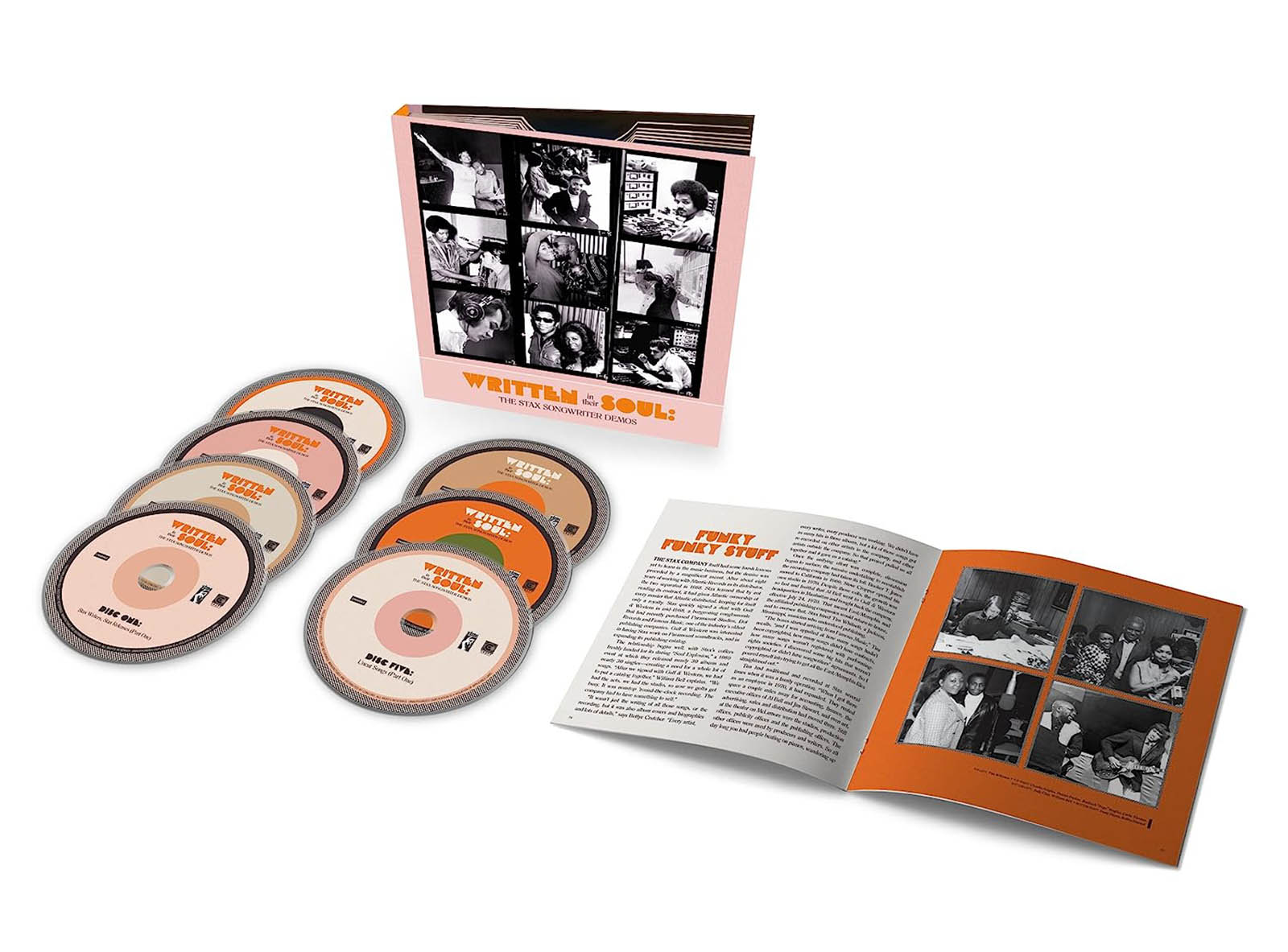 What looks like a hardcover book or perhaps a box set of 7" 45s is instead a combination book and seven-CD set that is astonishing to behold: the result of years and years of digging and researching by record producer and Milwaukeean Cheryl Pawelski, who just won a Grammy for her work on the reissue box of Wilco's "Yankee Foxtrot Hotel." When she learned that there were demos out there somewhere documenting the birth of dozens and dozens of great southern soul sides, she scoured tirelessly to gather these 140 unreleased gems (plus six more that have previously seen the light of day) by the likes of The Stable Singers, Eddie Floyd, Carla Thomas, Denise LaSalle, Rufus Thomas, Booker T. and the MG's, Shirley Brown and others. This is a hearty helping of intriguing and interesting music that will keep you occupied for a good long while, just like it did Pawelski, who surely seems well-positioned to nab her fourth Grammy with this "just when you thought there was nothing left in the archives"-style masterwork.
"The Gospel of The Hold Steady: How a Resurrection Really Feels,"
By Michael Hann and The Hold Steady (Akashic Books)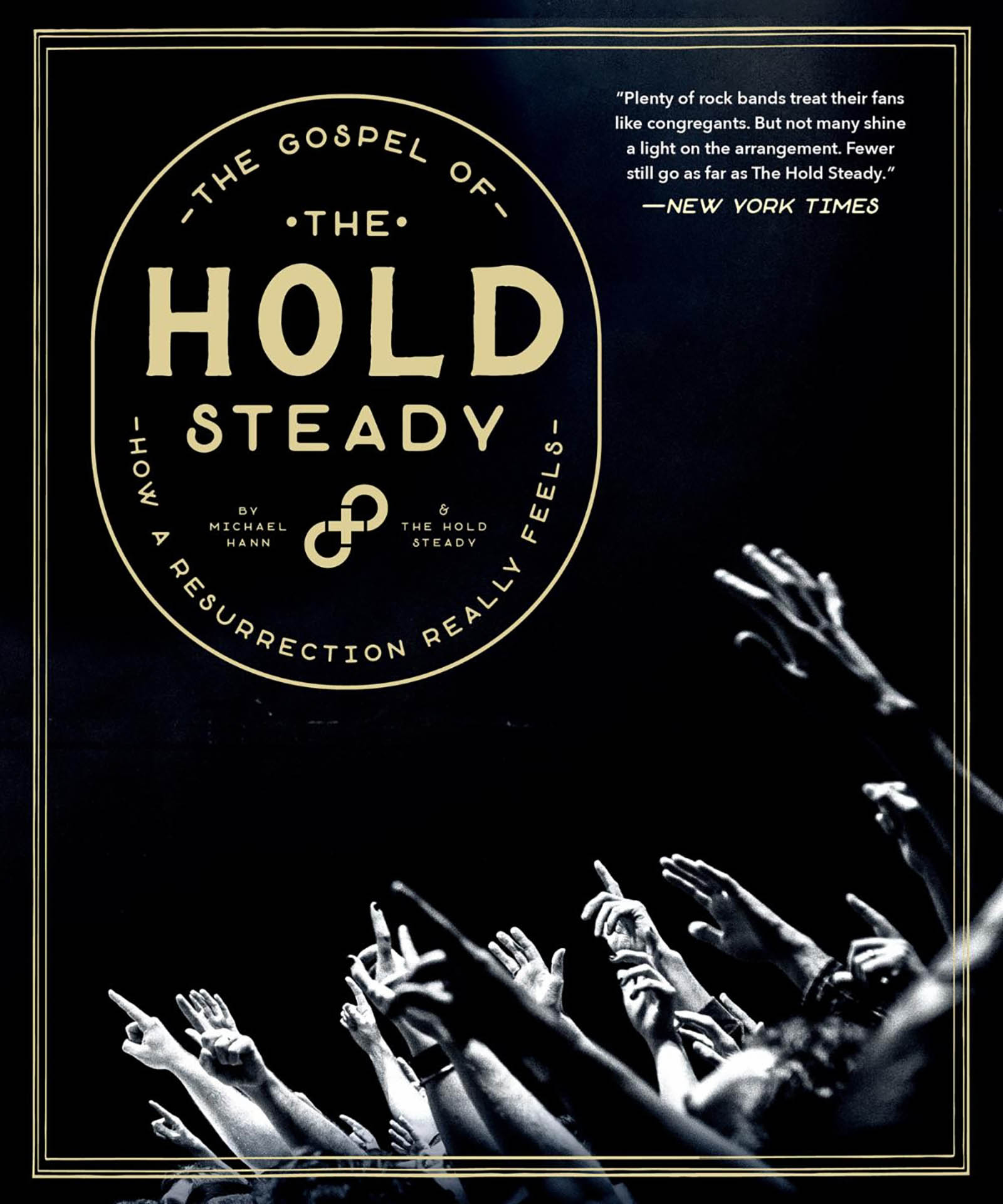 This lavishly illustrated tome is that thing you likely never expected to see: a coffee table book about the self-described best bar band of the 21st century. This is the story of the unlikely rise of a Midwest band – founded in Brooklyn – that has endured for two decades. All the band members have their say, as do others involved the story, like Rough Trade's Geoff Travis, Les Savy Fav's Syd Butler, producers of their records and others. A series of essays, by the music journalists like Rob Sheffield and Isaac Fitzgerald. Essential for fans and interesting even to casual listeners.
Born in Brooklyn, N.Y., where he lived until he was 17, Bobby received his BA-Mass Communications from UWM in 1989 and has lived in Walker's Point, Bay View, Enderis Park, South Milwaukee and on the East Side.
He has published three non-fiction books in Italy – including one about an event in Milwaukee history, which was published in the U.S. in autumn 2010. Four more books, all about Milwaukee, have been published by The History Press.
With his most recent band, The Yell Leaders, Bobby released four LPs and had a songs featured in episodes of TV's "Party of Five" and "Dawson's Creek," and films in Japan, South America and the U.S. The Yell Leaders were named the best unsigned band in their region by VH-1 as part of its Rock Across America 1998 Tour. Most recently, the band contributed tracks to a UK vinyl/CD tribute to the Redskins and collaborated on a track with Italian novelist Enrico Remmert.
He's produced three installments of the "OMCD" series of local music compilations for OnMilwaukee.com and in 2007 produced a CD of Italian music and poetry.
In 2005, he was awarded the City of Asti's (Italy) Journalism Prize for his work focusing on that area. He has also won awards from the Milwaukee Press Club.
He can be heard weekly on 88Nine Radio Milwaukee talking about his "Urban Spelunking" series of stories.