You know how I can tell Nelly was excited to be in Milwaukee on Friday night, performing at the UScellular Connection Stage at Summerfest? The hip-hop star seemingly came out early. Sure, maybe only by a minute or two if my glance at the clock was accurate, getting the night off to a booming start – but how many times does a headliner act come out earlier than expected rather than later?
And somehow, the St. Louis rapper maintained that delightful, catchy enthusiasm throughout his entire non-stop electric performance, a 75-minute set that delivered all of his hip-hop hits, country favorites, R&B jams, a few curveball surprises and tributes, and more. The only thing the vigorously entertaining set was missing was maybe a quickstep or paso doble in honor of his "Dancing with the Stars" run last year.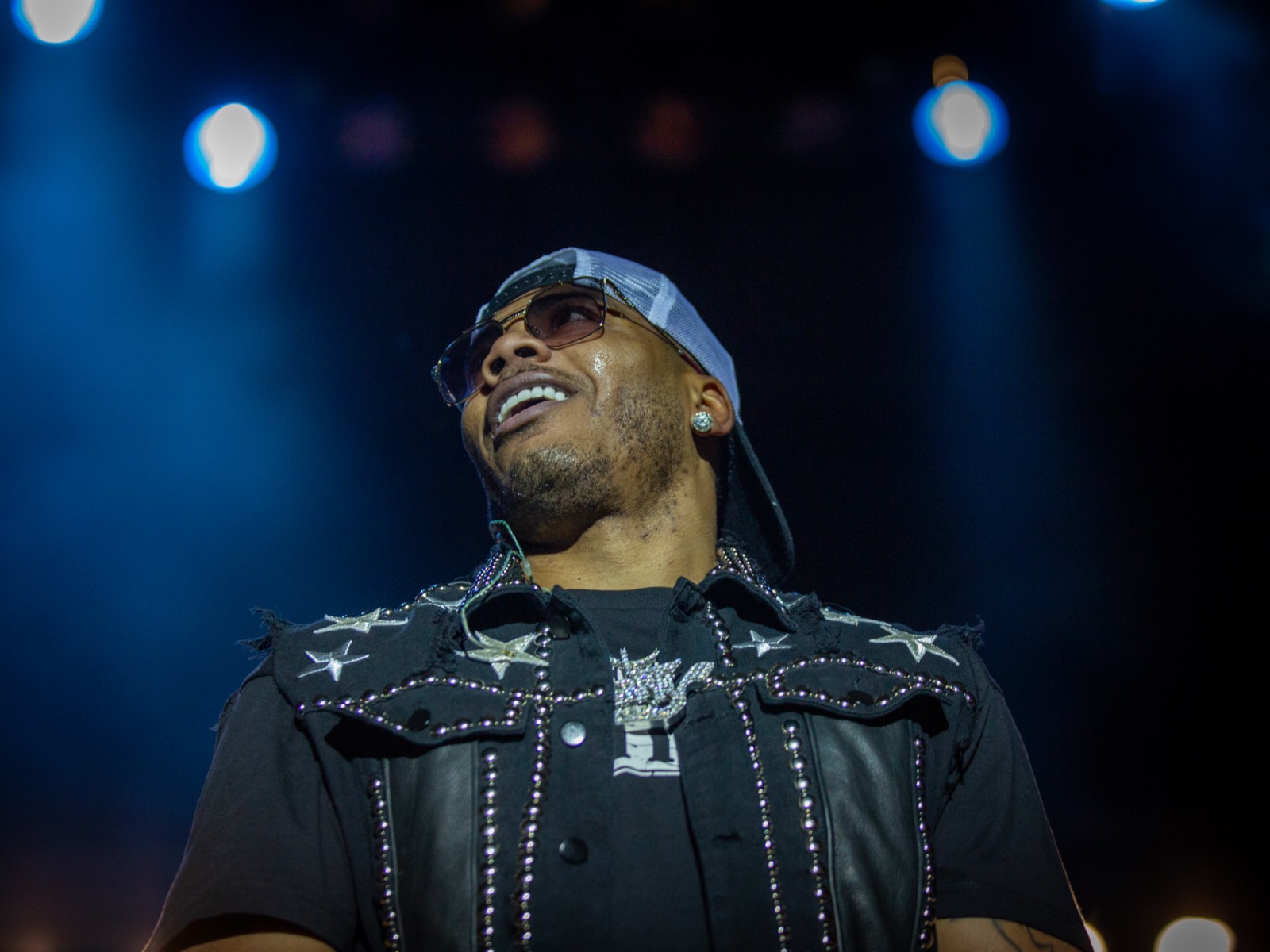 Vibing with his hypeman compatriot and flashing a smile that wouldn't leave the stage until he did, Nelly got the party going quickly and constantly with a barrage of hits including "E.I.," "Where the Party At" (technically a Jagged Edge song, but with a Nelly feature) and the "Bad Boys II" soundtrack smash P. Diddy and Murphy Lee collaboration "Shake Ya Tailfeather." The crowd was quickly into it, moving and swaying and dancing to the likes of "Batter Up" and "Country Grammar" – and so clearly was Nelly himself, grinning all the way to the back of the mostly (maybe even entirely) filled bleachers and venturing to the furthest reaches of the left side of the UScellular Connection Stage, just barely a thin ledge under the video screen, to sing and rap "Ride Wit Me" to more people.
This early run of hits featured not one but two speeches to the crowd, giving heartfelt thanks to the fans – newcomers, day one supporters and everyone in between – out in the stands and shouting out Milwaukee, Wisconsin, the whole midwest and, of course, his native St. Louis. (For everyone's sake, he smartly avoided any Cardinals references.) He'd make several of these grateful speeches throughout the night – maybe more than necessary by the end of the evening, but one thing was for certain: No one could leave Nelly's set thinking he wasn't earnestly happy and appreciative to be there in front of a thrilled audience again.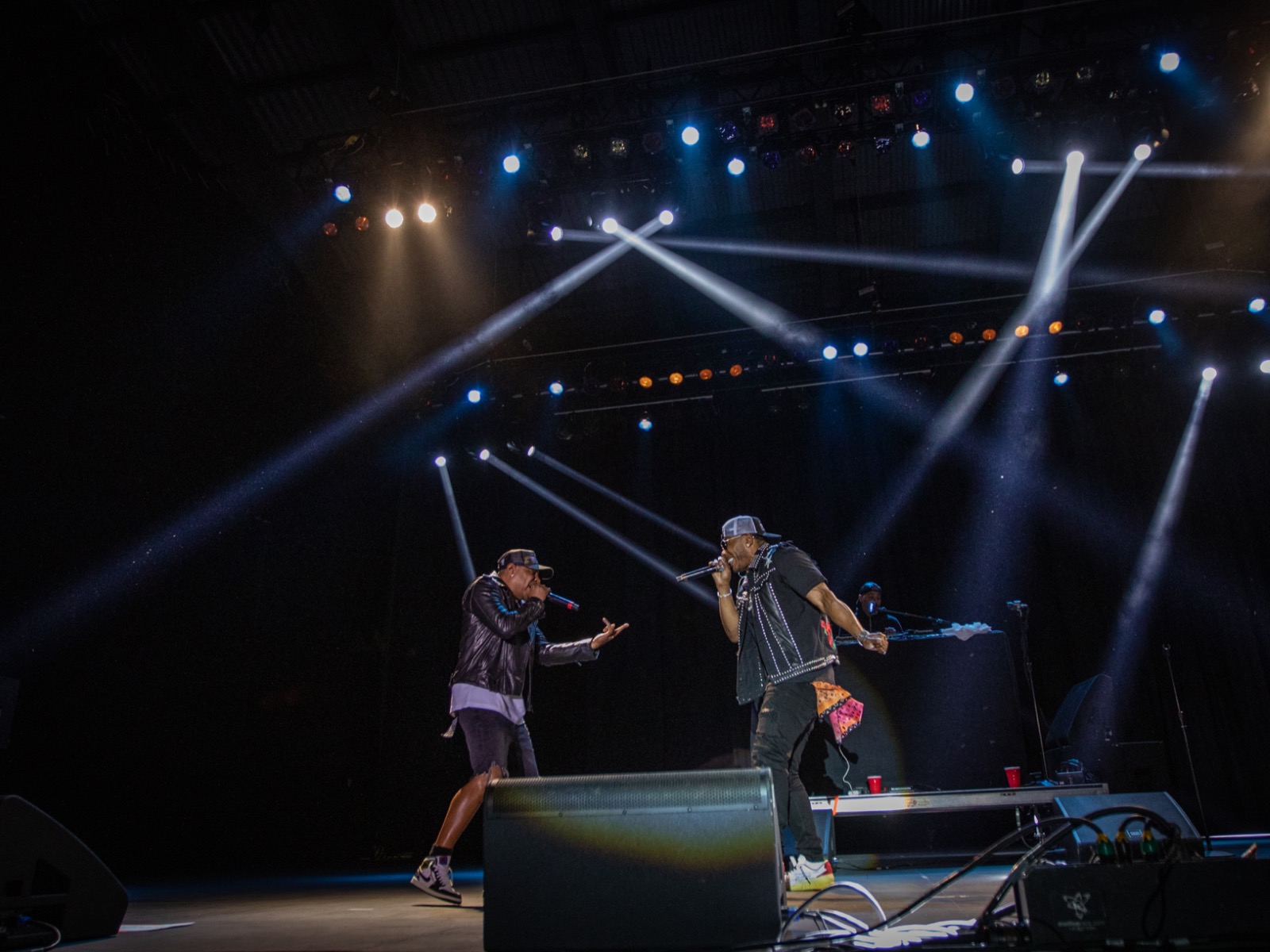 After working up a quick sweat with his big first batch of rap hits, Nelly hopped genres and proved his place at the usually country-focused UScellular Connection Stage by busting out some of his Southern-fried twangy hip-hop tracks, starting with his hit Florida Georgia Line collaborations "Cruise" and "Lil Bit." It was around this middle segment – starting after "Lil Bit" and moving into "High Horse" – that backtracks made a larger contribution to the night, with Nelly rapping and singing over the vocals, both his and others, on a number of songs. The vibes, though, coming from the stage were so positive and pleasant (and the hits so consistent) that no one seemed too bothered. If anything, they might've even contributed to the good-natured fan sing-along energy of the set.
Take, for instance, when Nelly transitioned back into hip-hop and R&B. After performing hits like the Marvin Gaye-fueled "The Fix," "Grillz" and "Move That Body," the rapper just let his DJ play some un-Nelly-related club party favorites like "All I Do Is Win," "Right Thurr," "Tipsy" and "Get Low," dancing and singing along with the crowd like he was a fan just like everyone else there. That vibe continued after some more of his hits ("Body on Me," "#1"), doing a quick tribute to some dearly departed members of the hip-hop community over the past year – from Biz Markie's "Just a Friend" to Shock G and "The Humpty Dance" to Black Rob's "Whoa!" to DMX's "Ruff Ryder Anthem" and "Party Up." Not only did the "in memoriam" segment add to the wide-ranging, multi-faceted approach of the set, but it again made Nelly feel as enthuasiastic and appreciative toward hip-hop and music as those singing along in the bleachers.
Of course, though, Nelly ended the night with some of his own classics, beaming through his sweaty party anthem "Hot in Herre" (no less a banger even in the middle of a lukewarm Midwest September night) before leading into the R&B hit "Dilemma." The backtrack played Kelly Rowland's choruses, but honestly it wasn't even necessary as the women in the crowd had them loudly covered all on their own. The St. Louis rapper then wrapped things up with the mic drop of his hit "Only a Dream" – once again traveling to the outermost regions the UScellular Connection Stage allowed – followed by a well-earned literal mic drop right on his way out of the spotlight.
Milwaukee's thinking about how epic this @Nelly_Mo show was at @Summerfest 😆 pic.twitter.com/qZUKgrT8yY — OnMilwaukee (@onmilwaukee) September 11, 2021
And while no ballroom moves made the setlist, the unstoppably lively show felt a little like a spiritual companion to Nelly's finale-making "Dancing with the Stars" run: perhaps with imperfections and nitpicks (the occasionally overwhelming vocal tracks, the sincere if bordering on repetitive interactions), but with such a heart-on-sleeve joy, eagerness and passion to entertain that you'd happily ignore that and vote a 10 out of 10 anyways.
As much as it is a gigantic cliché to say that one has always had a passion for film, Matt Mueller has always had a passion for film. Whether it was bringing in the latest movie reviews for his first grade show-and-tell or writing film reviews for the St. Norbert College Times as a high school student, Matt is way too obsessed with movies for his own good.
When he's not writing about the latest blockbuster or talking much too glowingly about "Piranha 3D," Matt can probably be found watching literally any sport (minus cricket) or working at - get this - a local movie theater. Or watching a movie. Yeah, he's probably watching a movie.