In honor of today's MKE for Ukraine one-day fundraiser, we're rerunning this piece from earlier this week. To donate and help support the children and families in need, click this link.
Like so many other Milwaukeeans, The Nomad's Mike Eitel has wondered how he could help the Ukrainians suffering halfway around the world. While he's no stranger to hosting benefits over his 27 years in business, this one is particularly urgent, so the Brady Street bar will make a full day of it with its "One Day" party this Sunday.
"One Day" is a song by Matisyahu, a tune with personal significance to Eitel. It talks about a future without war, and on March 27, you can help raise money for two key charities assisting the Ukrainian people – and get some cool swag with your donations of $25 or more.
OnMilwaukee is proud to partner with The Nomad World Pub on this serious – but still festive – event. It runs at the bar, 1401 E. Brady St., from noon until 8 p.m., and will include Radio Milwaukee DJ Marcus Doucette and friends, and will culminate in the World Cup qualifying match between the U.S. and Panama. Both the inside bar and the patio will be open for the benefit.
Says Eitel, "As I sit here helplessly watching what's going on over there with the refugee crisis and the invasion of Ukraine, we thought it'd be a good way to get involved with the local community.
Throughout the event, supporters can drink Ukrainian vodka cocktails and special beer crowlers from Lakefront Brewery with labels that read "Putin Is A Dick," with proceeds going to Nova Ukraine and World Central Kitchen. More importantly, The Nomad will match the first $25 of any donation of $25 or more to these charities, up to the first 125 pledges – because that's how many special edition T-shirts and stickers Eitel managed to print on short notice.
Update on our "Putin is a Dick" Ukrainian humanitarian benefit! We just wired another $33,915.16 donation to United Nations Ukraine Humanitarian Fund bringing our new grand total to $54,205.16. Thank you all so much for supporting our effort! pic.twitter.com/YQdO0n5m6T — Lakefront Brewery (@lakefront) March 17, 2022
Nova Ukraine has mobilized support teams throughout Ukraine and in neighboring countries to help Ukrainian refugees, many of whom fled with nothing more than what they could carry. They are on the ground providing immediate relief with food, medical and personal hygiene supplies, as well as baby care items, to support the people who call Ukraine home.
World Central Kitchen has opened a kitchen and food supply depot in Poland, right on the border with Ukraine, and has multiple warehouses active in Lviv where trucks are filled with food to head east reaching cities like Odessa and Mykolayiv. They are also supporting more restaurants to serve meals in Ukrainian cities including Kharkiv and Kyiv.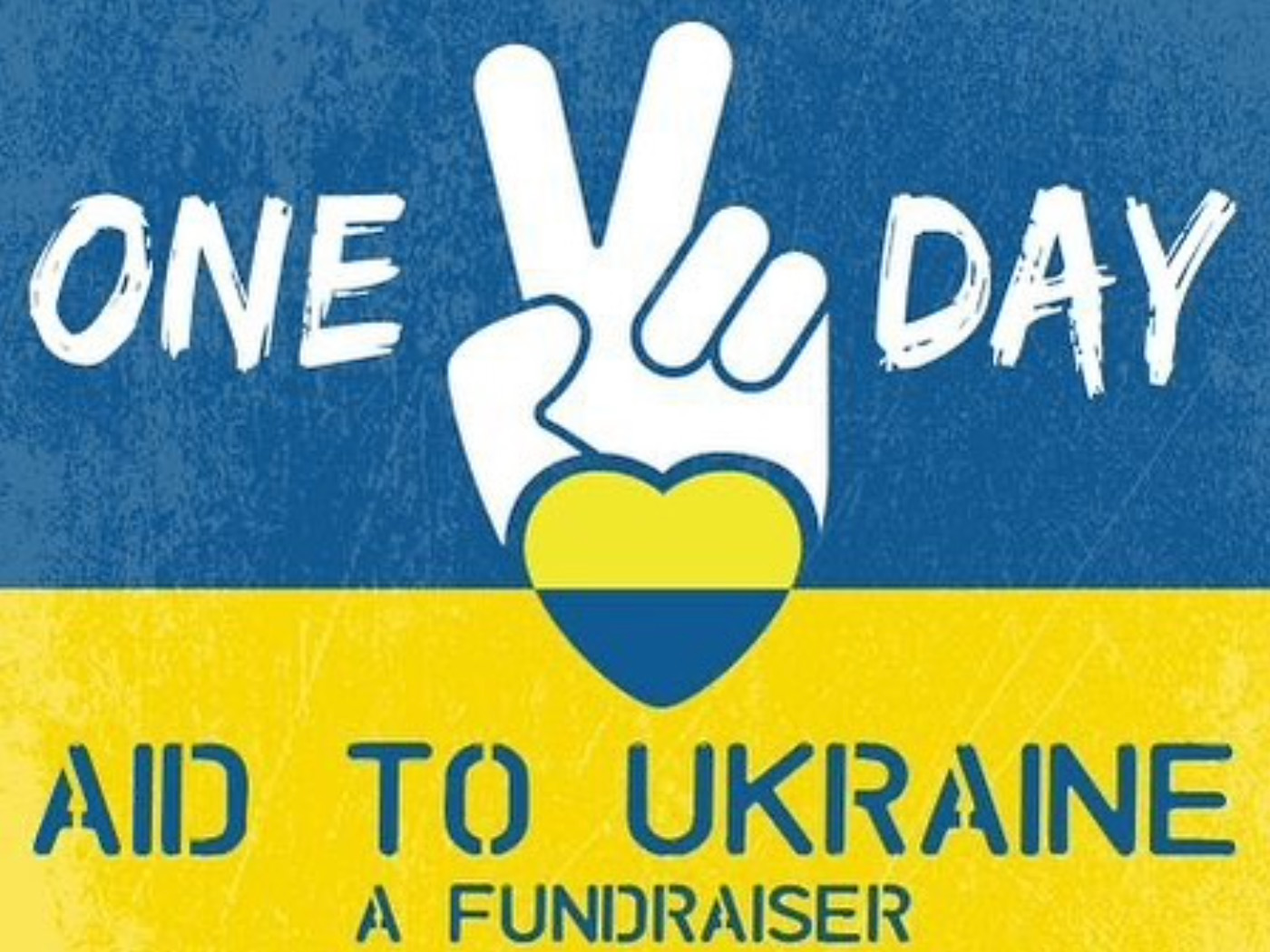 Additionally, Eitel says he's working on becoming a long-term drop off point for Nova Ukraine, and will accept toiletries and essential items that will go right into the hands of of suffering refugees.
But that's a work in progress. In the meantime, you can lend your support, whether you donate directly, or participate in the match The Nomad is facilitating on March 27.
Eitel says that starts with his customers. The word "world" in the bar's name isn't coincidental.
"Our customer base is so wide," he says. "Our regulars literally come from all over the world. And then, of course, all the local yokels. So it's a mix of everybody. And it does make sense for us to get participation and do it for a good cause and get people together. I think it heightens awareness and our goal is to engage others to help donate."
We all have a role to play in helping Ukraine, and this is just one festive way to make a difference.
Says Eitel, "I'd love to do more, but I think one way that Nomad can help is to engage the community to be able to come together and really make it a worthwhile event as far as actually providing assistance quickly and directly to where they need it."
Andy is the president, publisher and founder of OnMilwaukee. He returned to Milwaukee in 1996 after living on the East Coast for nine years, where he wrote for The Dallas Morning News Washington Bureau and worked in the White House Office of Communications. He was also Associate Editor of The GW Hatchet, his college newspaper at The George Washington University.
Before launching OnMilwaukee.com in 1998 at age 23, he worked in public relations for two Milwaukee firms, most of the time daydreaming about starting his own publication.
Hobbies include running when he finds the time, fixing the rust on his '75 MGB, mowing the lawn at his cottage in the Northwoods, and making an annual pilgrimage to Phoenix for Brewers Spring Training.