It looks like 2016 is going to be an exciting year for North Avenue Grill, 7225 W. North Ave. in Wauwatosa.
The restaurant, which serves up classic American diner fare including all-day breakfast along with soups, salads, sandwiches and a popular Friday night fish fry, will be expanding its footprint to include the next door space formerly occupied by a laundromat.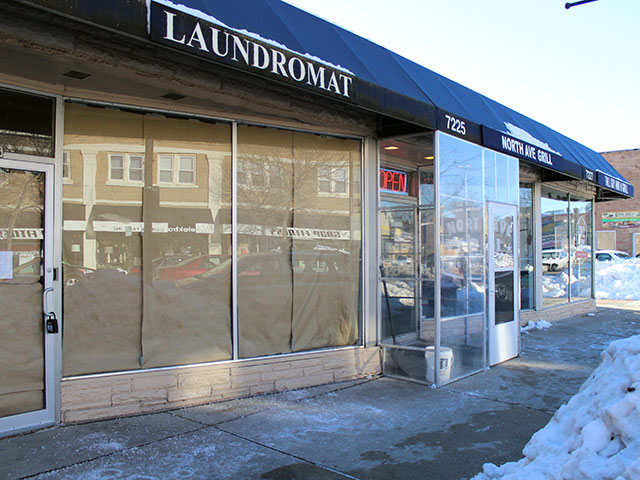 Mike Topolovich, who took over ownership of the restaurant in 2013 from former owners Jon Anne Willow and Mehrdad Dalamie, says the plan is to update the interior of the restaurant while doubling its seating capacity and adding a larger more comfortable waiting area.
The plan, he says, will be to maintain the restaurant's current open concept as well as the counter-style seating that adds to the venue's diner-esque charm. However, the renovation will provide a needed facelift for the space, while allowing for the addition of long bench seating on one wall as well as additional table seating overall.
Meanwhile, a brand new kitchen and expedition area will increase capacity for the restaurant.
"We'll be moving from a seven foot cooking hood to a 20 foot hood to nearly triple our cooking capacity," says Topolovich, noting that the enhanced kitchen area will allow the diner to add additional dinner items to their menu.
"The goal of the project will be to maintain the great small diner feel the restaurant already has," says Topolovich, "But also give our awesome customers a better dining experience."
Topolovich, who has has filed a request for conditional use permit with the City of Wauwatosa, hopes construction will begin by the end of January. He notes that, although they hope to keep downtime at a minimum, the restaurant will be closed for a short period of time to accommodate construction of the new kitchen.
Watch OnMilwaukee.com for more details about the expansion as it moves forward.
Currently, North Avenue Grill is open Monday through Saturday from 7 a.m. to 8 p..m. and Sunday from 7 a.m. to 3 p.m.
Lori Fredrich (Lo) is an eater, writer, wonderer, bon vivante, traveler, cook, gardener and girlwonder. Born and raised in the Milwaukee area, she has tried to leave many times, but seems to be drawn to this quirky city that smells of beer and alewives.
Some might say that she is a little obsessed with food. Lo would say she is A LOT obsessed with food. After all, she has been cooking, eating and enjoying food for decades and has no plans to retire anytime soon.
Lo's recipes and writing have been featured in a variety of publications including GO: Airtran Inflight Magazine, Cheese Connoisseur, Cooking Light, Edible Milwaukee, Milwaukee Magazine and the Milwaukee Journal Sentinel, as well as on the blog Go Bold with Butter, the web site Wisconsin Cheese Talk, and in the quarterly online magazine Grate. Pair. Share.