The Milwaukee County Trail Council is holding an open house to share a draft of the Northwest Side Trail plan on Thursday, Feb. 9 from 4-7 p.m. at the Blatz Pavilion at Lincoln Park, 1301 W. Hampton Ave.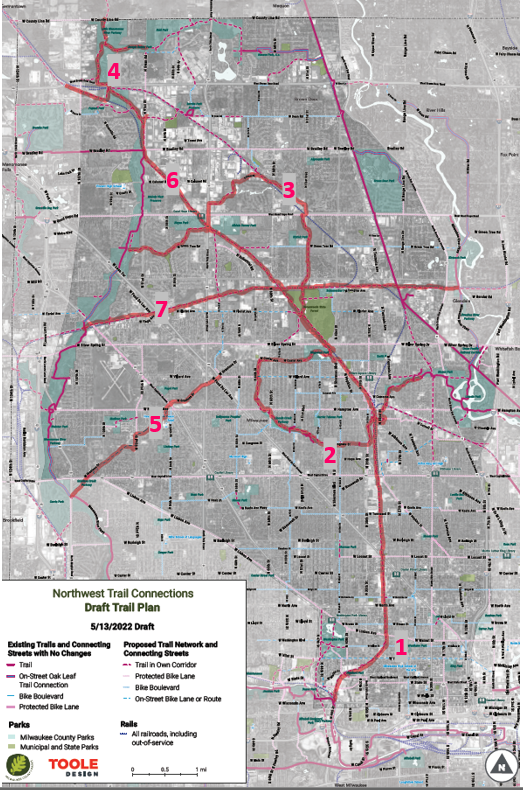 The intent of the Northwest Trail Connections Plan is to help Milwaukee County understand where more trails are needed and equitable trail access throughout Milwaukee's Northwest side. The plan builds on previous studies that have proposed trail corridors throughout northern Milwaukee County.
Participants are invited to review the plan, ask questions and provide feedback to the Milwaukee County Trails Council.
"We've heard from more than 1,000 county residents over the last one-and-a-half years, and we're excited to share the plan with you," said Trails Coordinator Jessica Binder.
There will also be light refreshments, door prizes and a bike raffle provided by Wheel & Sprocket.
You can find more information on the Milwaukee County Parks website or RSVP on Facebook.
Jason McDowell grew up in central Iowa and moved to Milwaukee in 2000 to attend the Milwaukee Institute of Art and Design.
In 2006 he began working with OnMilwaukee as an advertising designer, but has since taken on a variety of rolls as the Creative Director, tackling all kinds of design problems, from digital to print, advertising to branding, icons to programming.
In 2016 he picked up the 414 Digital Star of the Year award.
Most other times he can be found racing bicycles, playing board games, or petting dogs.