The annual open house for the art studios of The Nut Factory and The Toy Factory will take place this weekend on Saturday, June 11.
The event – hosted from 6-10 p.m. at both 3720 N. Fratney St. and 3707 N. Richards St. – aims to synergize and show off many of the long-existing and new studios within the Riverworks Industrial Park, give visitors a chance to peruse the work spaces and possibly see some live demonstrations.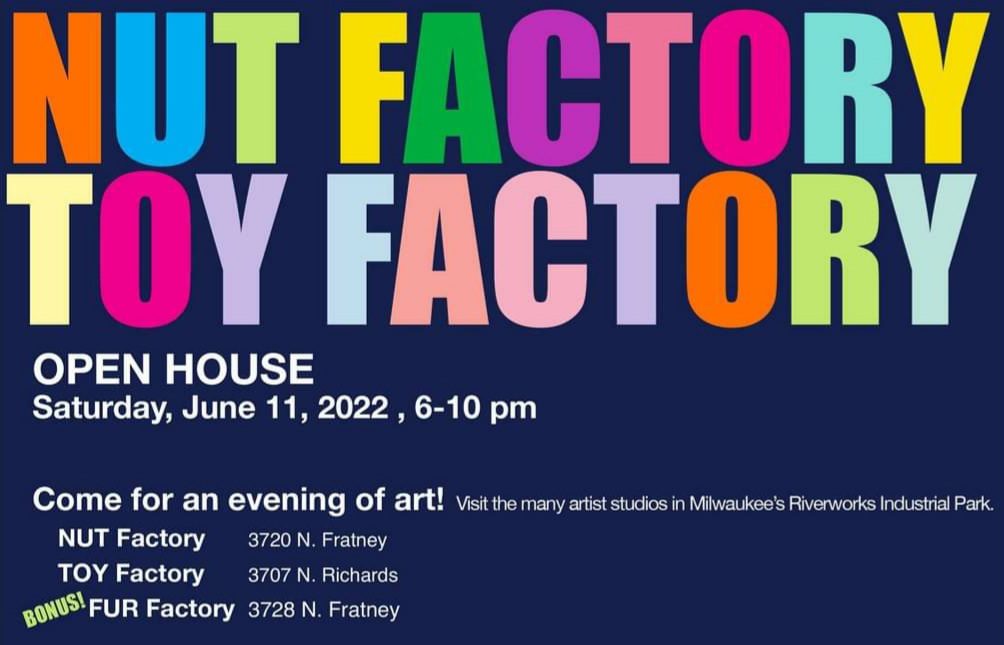 "It's a rare opportunity for the public to view our artists' studios and see what kind of work they have available," Renee Bebeau, an artist with The Nut Factory, told OnMilwaukee via email. "The Nut Factory only opens up one day a year and this is it!"
The June date is a new look for the event, typically held in February. Whether this date change is temporary remains to be determined.
As an added bonus, the neighboring Fur Factory – found at 3728 N. Fratney – will open its studio doors for the first time since it began renovations two years ago. The House of RAD, which currently hosts a community of 30 artists and growing, will also open to the public for the first time since its latest move and expansion as well.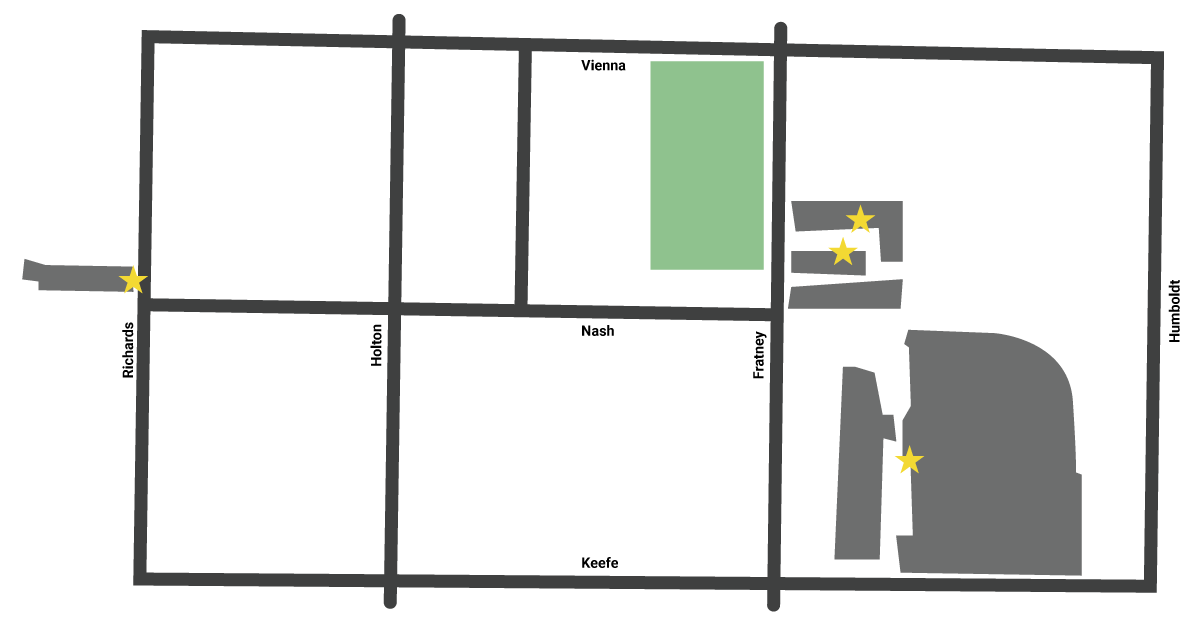 Though these "Factory" studios were all named after the type of product their previous industrial tenants produced, the current creative work and the studios themselves are not necessarily related.
"All of these buildings have private studio spaces and have no affiliation with each other," Bebeau said. "There is a range of things going on in each place."
This can include artists, builders, woodworkers and other independent businesses.
"We're organized enough to get the open house going, but everyone does their own thing, so you really need to just show up and see all that will be going on," Bebeau noted.
Some food will be available via a food truck, organized by Amorphic Brewing. You can RSVP on Facebook for the open houses.
Jason McDowell grew up in central Iowa and moved to Milwaukee in 2000 to attend the Milwaukee Institute of Art and Design.
In 2006 he began working with OnMilwaukee as an advertising designer, but has since taken on a variety of rolls as the Creative Director, tackling all kinds of design problems, from digital to print, advertising to branding, icons to programming.
In 2016 he picked up the 414 Digital Star of the Year award.
Most other times he can be found racing bicycles, playing board games, or petting dogs.