The 2018 Winter Olympics are in full swing with almost a week of competition in the books. There's no shortage of national patriotism during the games, but there are reasons for local pride too.
Last week, we gave you five things to know about Becca and Matt Hamilton, Wisconsin's sibling curlers, and now we're back with some more Olympic home cooking.
The U.S long-track speed skating team has some interesting state connections, and with the bulk of speed skating events still to come, here are three athletes you should be rooting for in PyeongChang.
Emery Lehman
Although Lehman is from Oak Park, Illinois, he has deep roots in the area. The 22-year-old studies Civil Engineering at Marquette University, is an assistant coach at the West Allis Speed Skating Club and trains regularly at the Petit National Ice Center.
Lehman may seem young, but he already has Olympic experience under his belt, having been the youngest American male to compete at the 2014 Sochi Olympics. The two-time Olympian is competing in three different events in the PyeongChang games. He already competed in the men's 5,000 meter, finishing 21st. He will also take part in the men's team pursuit, which starts Feb. 18 and ends Feb. 21, as well as the men's mass start on Feb. 24.
Mitchell Whitmore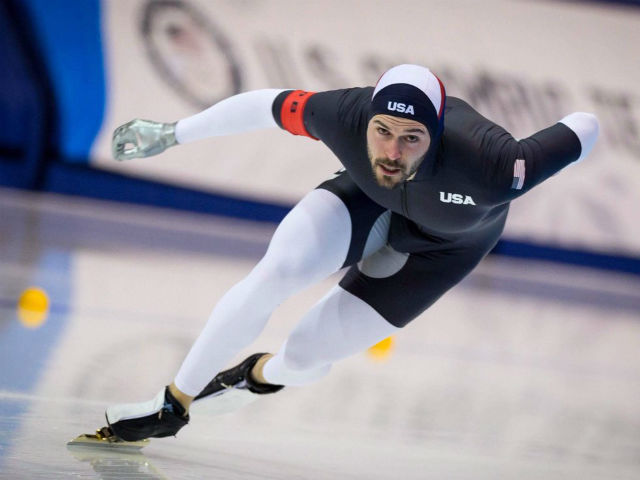 The Waukesha native, who has been skating since he was 9 years old, is taking part in his third Olympics. It wasn't an easy road for Whitmore, now 29, to get to PyeongChang, though. Whitmore suffered a fractured left wrist and fractured tailbone in a U.S Speedskating bike camp accident last August, according to the Salt Lake Tribune. Not only did he have to heal and recover physically, but also get back to Olympic form in a few months.
Having Olympic gold medalist and fellow Wisconsinite Dan Jansen in his corner probably helped. Jansen has reportedly mentored Whitmore for three years and had a major impact on his development and success, especially the work he put in to qualifying for the 2018 games. Look for Whitmore in the 500 meter event, which takes place Feb. 19, and the 1,000 meter on Feb. 23.
Brian Hansen
Hansen's ties to the state are similar to Lehman's. Hansen is from Glenview, Illinois, but a Marquette graduate who has lived in Milwaukee for about six years and regularly trains at the Petit Center. The former Golden Eagle found Olympic success in the 2010 Vancouver games, winning a silver medal in men's team pursuit. However, after a disappointing 2014 Olympic games, Hansen took a two-year hiatus to get away from the rink and clear his head. According to the Chicago Tribune, during that time he picked up surfing, a hobby that he does even in winter on frigid Lake Michigan.
After returning to the rink, in preparation for his third Olympic games, Hansen had to get back in shape. How'd he do it? Along with teammates Jeffery Swider-Peltz and Lehman, Hansen biked from Milwaukee to various faraway locations, including Chicago, Devil's Lake, Madison and Sheboygan. Watch to see if Hansen can duplicate his 2010 success in men's pursuit this year or find new success in men's mass start.
For a full guide to watching the PyeongChang Winter Olympics on TV, click here.