It's been a year to forget for The Pabst Theater, but here's something special to celebrate: The iconic Downtown theater officially rung in 125 years of entertaining Milwaukee with famous acts from across the country and globe. And to commemorate this incredible achievement, The Pabst Theater has created a gorgeous new poster just in time for gift-giving season.
Designed by artist – and Wisconsin native – Matthew Fleming, the celebratory poster envisions the historic outside walls of The Pabst Theater as a monolithic number 125 in loving, warm detail.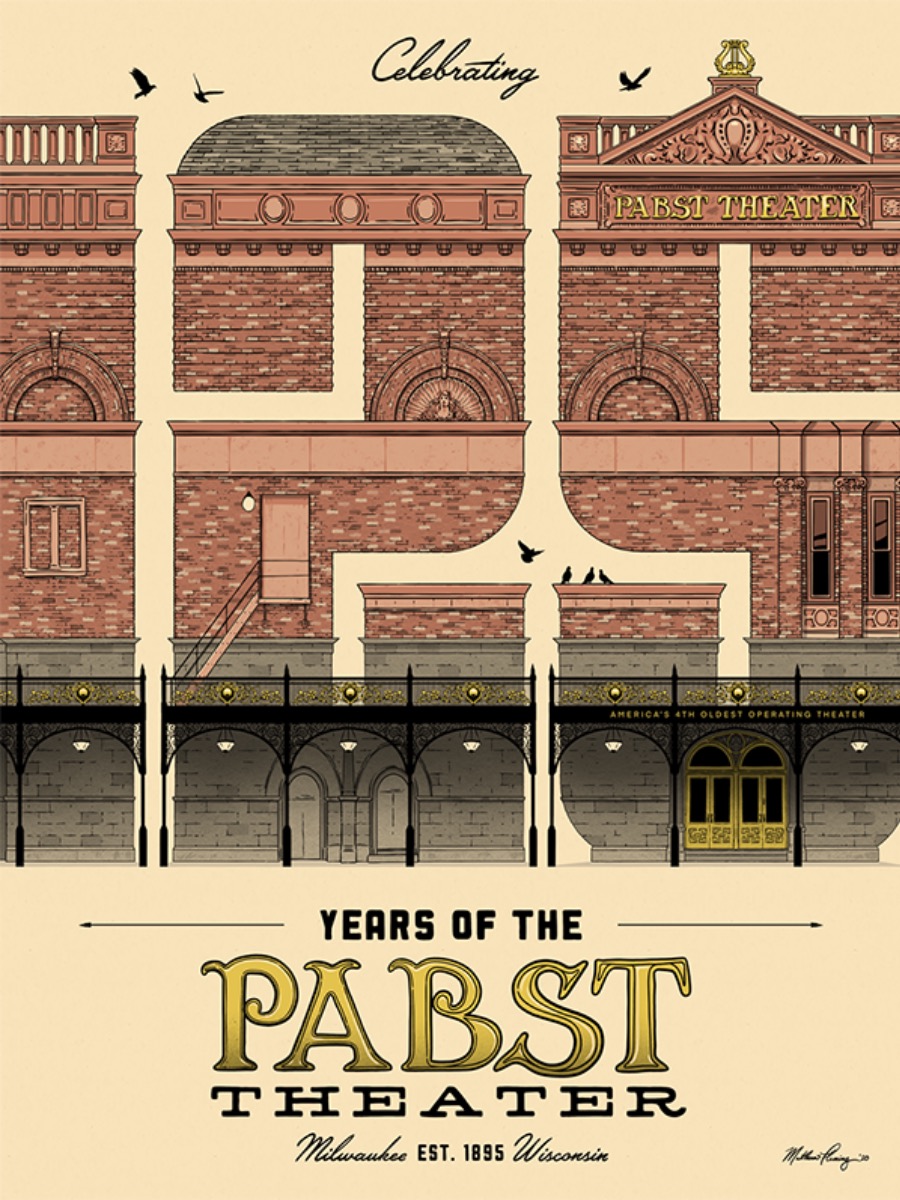 Preorders for the poster are available at the Pabst Theater Group's website, with standard 18x24 prints costing $30 as well as framed and matted prints going for $75.
The poster makes the perfect holiday gift for local history fans, music fans or those who simply want a gorgeous way to help support a Cream City institution – one that's been closed due to the pandemic since March. Stay tuned to OnMilwaukee for any future plans to celebrate this impressive milestone in person when life goes back to normal – and stay tuned for more local gift ideas this unusual holiday season.
As much as it is a gigantic cliché to say that one has always had a passion for film, Matt Mueller has always had a passion for film. Whether it was bringing in the latest movie reviews for his first grade show-and-tell or writing film reviews for the St. Norbert College Times as a high school student, Matt is way too obsessed with movies for his own good.
When he's not writing about the latest blockbuster or talking much too glowingly about "Piranha 3D," Matt can probably be found watching literally any sport (minus cricket) or working at - get this - a local movie theater. Or watching a movie. Yeah, he's probably watching a movie.