It's been nearly seven months since Green Bay's season-ending loss to Atlanta in the NFC Championship, one game short of the Super Bowl, and the Packers are hoping to carry over some of the momentum from last year's late run, get off to a strong start in this campaign and avoid the mid-2016 swoon that had many wondering if they were no longer one of the NFL's best.
The preseason opener didn't answer any real questions about what kind of team the 2017 version will be; it never does, with starters sitting out and dozens of players seeing the field who won't be in the league in a few weeks. But there are always a few takeaways that – either in the moment or in hindsight – offer some insight into final roster composition, style of play, areas of strength and weakness and potential future contributors.
The Packers beat the Eagles, 24-9, on Thursday night at Lambeau Field, which held a crowd of 74,330 fans happy to see the home team win, no matter that it didn't matter. All three units – offense, defense and special teams – made big plays, and some of the sloppiness was to be expected in the first preseason game.
Quarterback Brett Hundley recovered from a slow start and was solid in place of Aaron Rodgers, who did not play. Hundley threw a perfect, 20-yard touchdown pass to Jeff Janis and finished 8 of 15 for 90 yards with an interception. Recalling last season's struggles, the running game didn't do much, as Ty Montgomery and company gained just 47 yards on 18 carries, looking like a group with a lot of inexperience. As we've come to expect during preseason in Green Bay, a few young wide receivers – in particular, DeAngelo Yancey and Max McCaffrey – turned heads. An offensive line largely filled with backups understandably lacked cohesion and allowed five sacks.
Defensively, the Packers were up to the task, especially once effective Eagles starting quarterback Carson Wentz departed after one series. They caused four turnovers, a pair of interceptions and two fumble recoveries, which produced 17 points. Heralded rookie defensive backs Kevin King and Jones were up and down, with positive and negative plays in their first professional game. The defense limited Philadelphia to 4.4 yards per play, only 322 total yards and just nine points, despite 32:03 time of possession.
The special teams was better than expected, with the kicking unit executing its three extra points and a field goal without issue and rookie punter Justin Vogel did his job, averaging 44.0 yards on six punts and putting all but one inside the Eagles' 20-yard line. And, of course, the highlight of the game was second-year receiver Trevor Davis returning a punt 68 yards for a touchdown in the second quarter, looking elusive and fast and benefiting from excellent blocking. Green Bay's coverage units were very good.
The biggest area of concern was – have you heard this before? – injuries. The Packers saw several players go down, including a couple with seemingly major problems and one very scary moment. Rookie receiver Malachi Dupre had to be taken off the field on a stretcher following a hard hit that knocked the ball out of his hands and left him prone on the ground. He was taken to a hospital and afterward tweeted that he was OK. Utility offensive lineman Don Barclay suffered what appeared to be a serious ankle injury and had to be helped off, while cornerbacks Damarious Randall and Raysean Pringle were evaluated for concussions. Safety Kentrell Brice hurt his finger.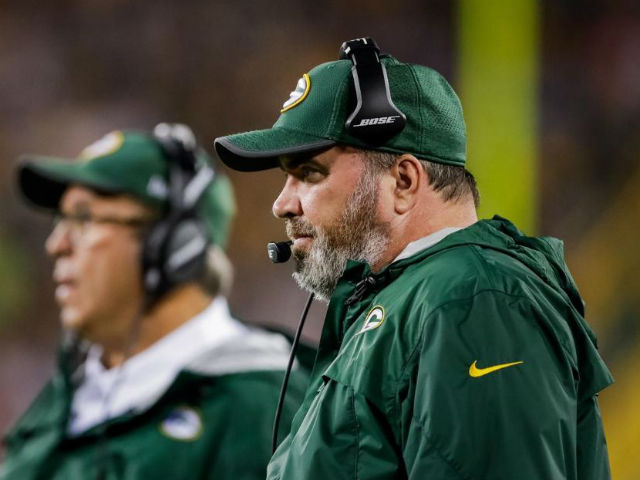 After the game, head coach Mike McCarthy was pleased. "I thought the work tonight was very good for us in all three phases," McCarthy said, adding that it was a normal first game. "We took a step tonight as a football team. I think all of us agree we've got a lot of work to do."
With that in mind, here is something I liked, something I learned and something I'm looking forward to, following the Packers' preseason opener.
Something I liked
I'm going with the four takeaways, because this team won't be a championship contender without a playmaking, turnover-generating defense.
The Packers gave up the second-most passing yards last season, with an injury-plagued and largely ineffective secondary mostly to blame. But for the better part of the last decade, Green Bay has given up lots of passing yards; it's a product of the scheme and the fact that opponents are throwing frequently because they're often behind. Dom Capers' defense – and the team as a whole – is at its best is when it is playing aggressively, opportunistically and taking the ball away.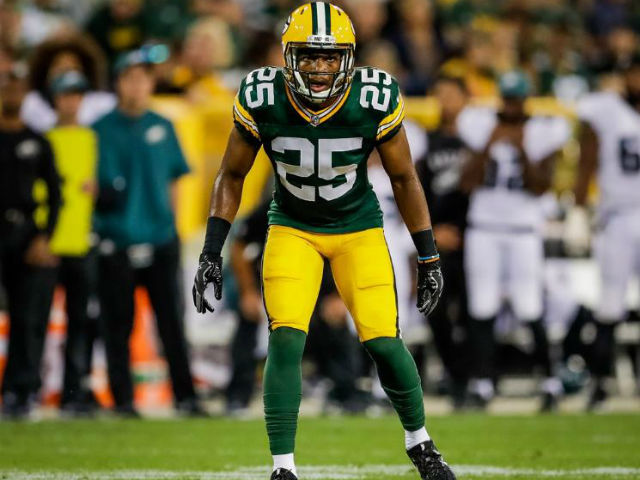 Milwaukee's own Marwin Evans had the best one, with the second-year safety sprinting across the field, making a move on the ball and getting his first NFL interception. The defense swarmed to the ball and hard gang-hitting resulted in Christian Ringo's second-half fumble recovery. Cornerback LaDarius Gunter also had a fumble recovery, and linebacker Joe Thomas added a pick. As is the case seemingly every year, there were too many missed tackles, something McCarthy also noted after the game.
Something I learned
Davis is not only really fast, but also a very natural-looking returner. His 68-yard punt return score was extremely impressive, showing his speed, vision, shiftiness and ability to wait for and use blocks.
The Packers haven't had a regular-season punt return touchdown since 2014, and they would love a high-impact return game that could help them win the field-position battle every week. Micah Hyde, who departed in free agency this past offseason, was steady, dependable and provided decent yardage, but he wasn't a home-run threat capable of that huge, game-breaking return. Davis might be that guy.
Green Bay has used Randall Cobb as a return man in training camp, but they'd prefer not to risk the veteran wide receiver on special teams during the season. Davis further solidified the spot with a 26-yard return in the third quarter.
Something I'm looking forward to
If Rodgers stays healthy, he's going to be the man in Green Bay for several more years. If third-stringer Joe Callahan continues to progress in McCarthy's quarterback program, he'll likely be the backup sooner than later. General Manager Ted Thompson no doubt hopes Hundley shows the league enough talent to be able to trade him at some point for a draft pick.
Hundley overcame his initial ball-security struggles Thursday and looked poised and in command as the game progressed. His touchdown pass to Janis was a thing of beauty, checking to the play at the line of scrimmage, finding the small open window and splitting a pair of defenders with the toss. While he bobbled the opening snap and wasn't in sync with Montgomery on a fumbled handoff, Hundley never really looked rattled and kept the offense moving, getting into a real rhythm in the second quarter.
Hundley sat out the second half, giving way to Callahan, who completed 10 of 16 passes for 103 yards, and undrafted rookie Taysom Hill. I'm eager to see if Hundley – who sparkled throughout the preseason last year – keeps passing tests and improving in Green Bay's upcoming games against Washington (Aug. 19), Denver (Aug. 26) and St. Louis (Aug. 31). Could he play well enough – and Callahan, too – that he's on someone else's roster in September?
Born in Milwaukee but a product of Shorewood High School (go 'Hounds!) and Northwestern University (go 'Cats!), Jimmy never knew the schoolboy bliss of cheering for a winning football, basketball or baseball team. So he ditched being a fan in order to cover sports professionally - occasionally objectively, always passionately. He's lived in Chicago, New York and Dallas, but now resides again in his beloved Brew City and is an ardent attacker of the notorious Milwaukee Inferiority Complex.
After interning at print publications like Birds and Blooms (official motto: "America's #1 backyard birding and gardening magazine!"), Sports Illustrated (unofficial motto: "Subscribe and save up to 90% off the cover price!") and The Dallas Morning News (a newspaper!), Jimmy worked for web outlets like CBSSports.com, where he was a Packers beat reporter, and FOX Sports Wisconsin, where he managed digital content. He's a proponent and frequent user of em dashes, parenthetical asides, descriptive appositives and, really, anything that makes his sentences longer and more needlessly complex.
Jimmy appreciates references to late '90s Brewers and Bucks players and is the curator of the unofficial John Jaha Hall of Fame. He also enjoys running, biking and soccer, but isn't too annoying about them. He writes about sports - both mainstream and unconventional - and non-sports, including history, music, food, art and even golf (just kidding!), and welcomes reader suggestions for off-the-beaten-path story ideas.