It was an unusual Lambeau Field opener to say the least on Sunday, but no one's going to complain about the results as the Packers walloped the Detroit Lions, doubling up their currently hapless division rivals, 42-21.
If last week was a promising if occasionally problematic start to the season, Green Bay looked even better in round two, getting a well-rounded offensive performance from both Aarons and – best of all – a solid defensive showing that locked the Lions down for most of the game. The Packers seemed like an obvious candidate for regression after last year's often-lucky 13-3 regular season, getting a few lucky bounces and well-timed opposing injuries. After two games, however, the regression has been harder to find than fans in the seats.
Let's take a final look back at yesterday's delicious win over Detroit.
1. Fashion statement
Unfortunately, there doesn't appear to be an Aaron Jones sombrero for today – or a least photographic evidence of it – but at least there was this mask that I think speaks for all of us this year.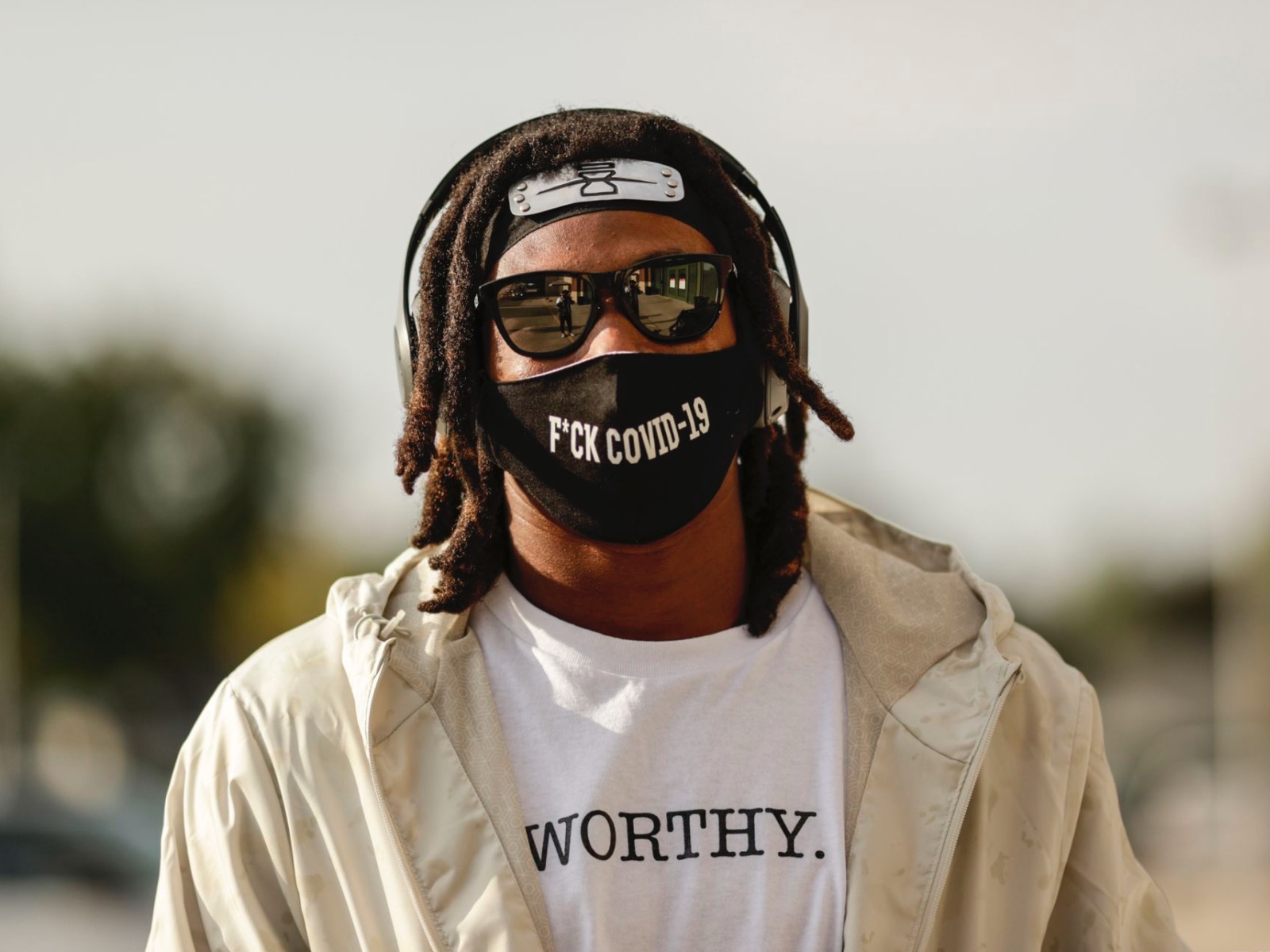 2. Happy feet
Again, no sombrero (Aaron Jones: such a disappointment, amirite?) but we still got our weekly sideline samba from Jamaal Williams.
🕺 GAMEDAY VIBES! 🕺@jswaggdaddy | #GoPackGo pic.twitter.com/VTQq3SB2IK — Green Bay Packers (@packers) September 20, 2020
3. Surreal start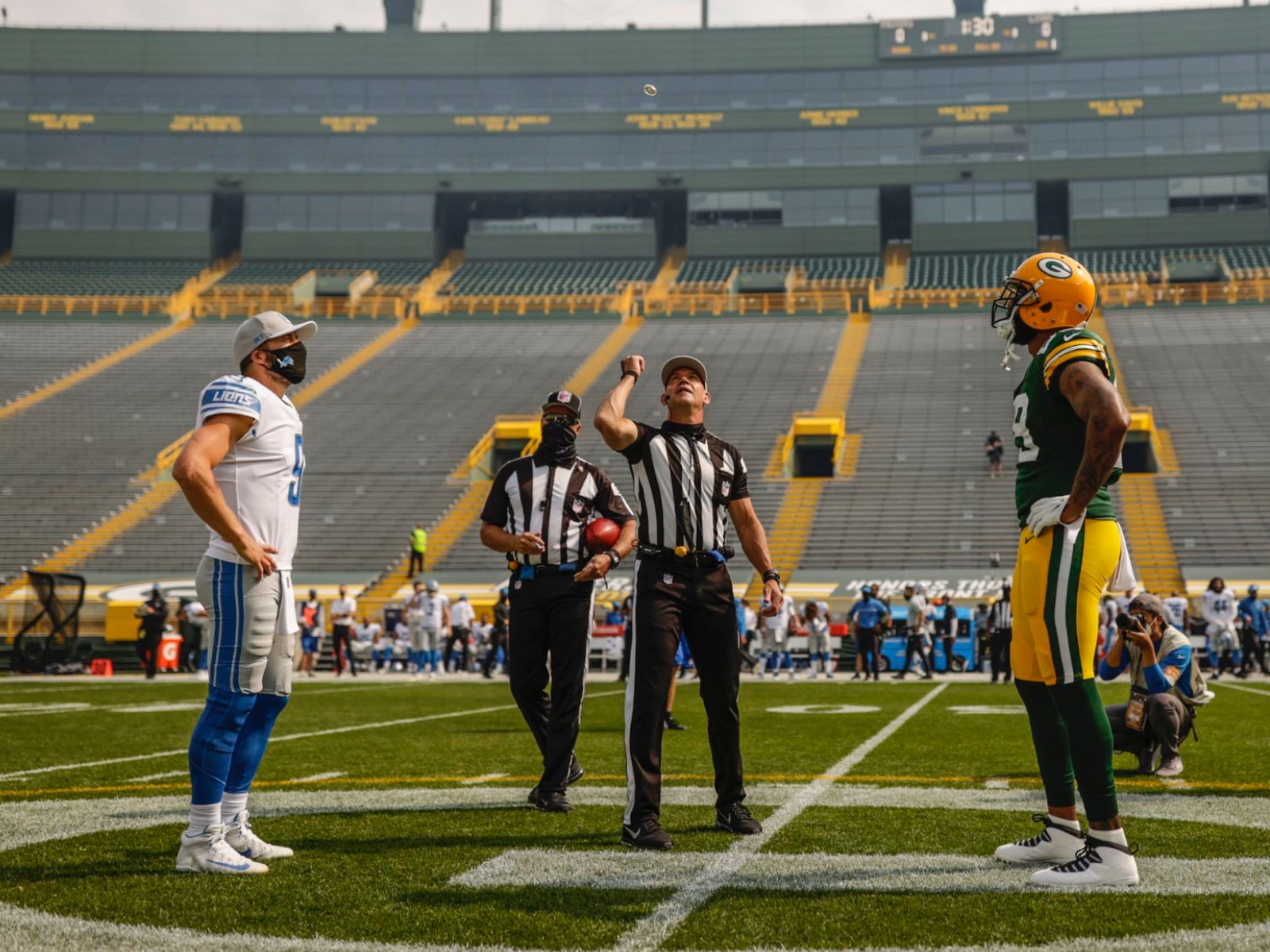 With the Packers deciding to host its first two home games (at least) without fans due to the pandemic, Sunday's home opener was easily the most surreal in the team's history. It didn't even feel like an NFL game at certain points; instead, with the empty stands and none of the usual pomp and circumstance of a typical game in Green Bay, it felt more like a high school football game. But people were safe and the Packers won, so that seems like a double victory.
4. An opener like no other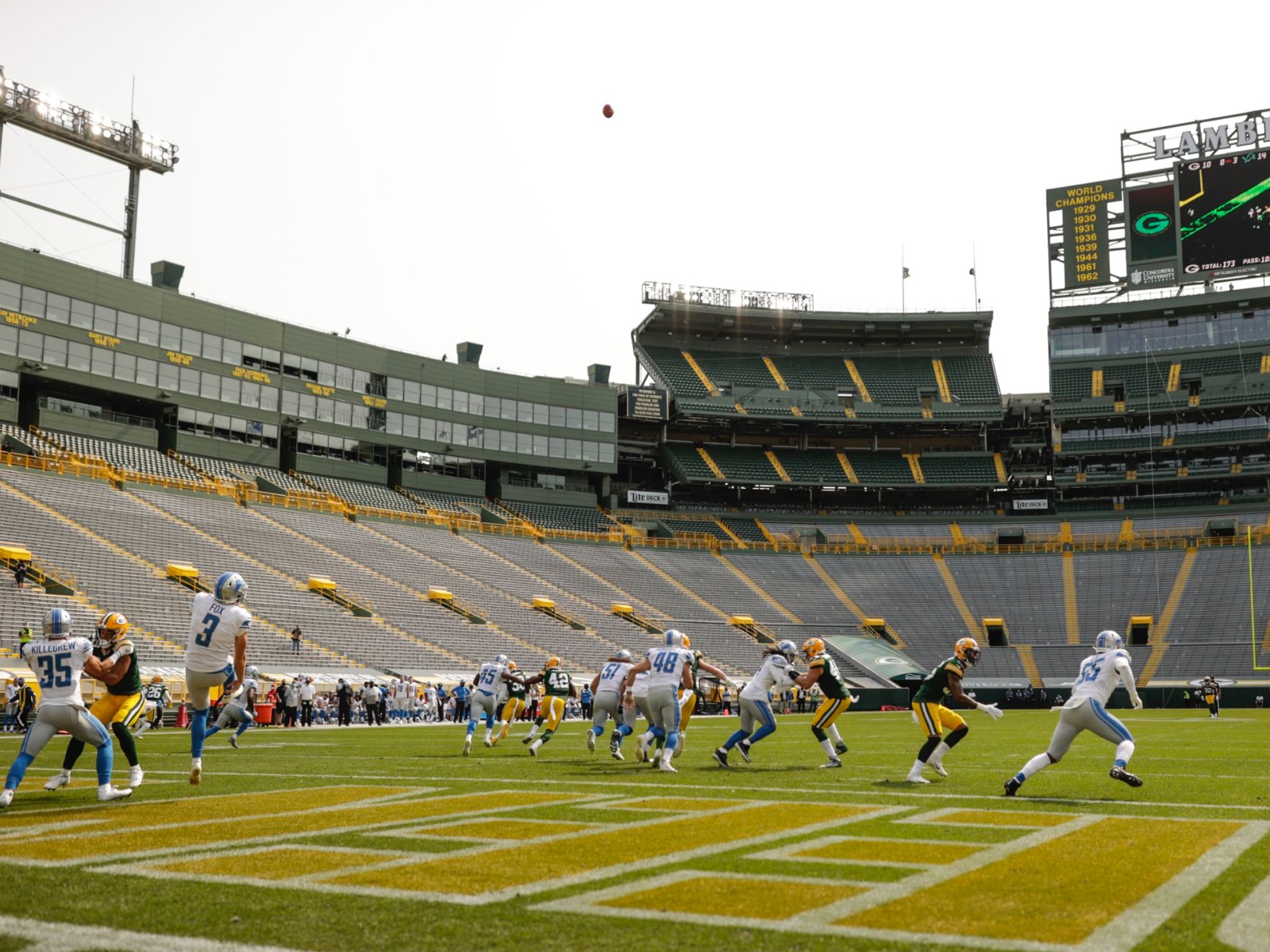 The setting may have been different than an usual Packers-Lions game at Lambeau, but the end result was the same: Detroit lost. Fun fact: Since 2020, the Packers are 18-3 in Green Bay against the Lions.
5. The first leap
First Lambeau Leap of 2020 goes to Aaron Jones. #Packers pic.twitter.com/RWTTmGSfEI — Lily Zhao (@LilySZhao) September 20, 2020
There wasn't much of a fan section to leap into, but Aaron Jones still Lambeau Leap-ed after scoring the first touchdown of the season in the hallowed home grounds. I say, as long as there aren't fans in the stands, players should go nuts – and go beyond just a Lambeau Leap. Why not roll around on the tarp covering the seats? Run up the empty stairs and do the Rocky pose at the top of the stands! Sprint up to the media booth and fake high-five the reporters covering the game! The fans may be at profoundly limited, but the possibilities for new touchdown celebrations are endless.
6. His most important celebration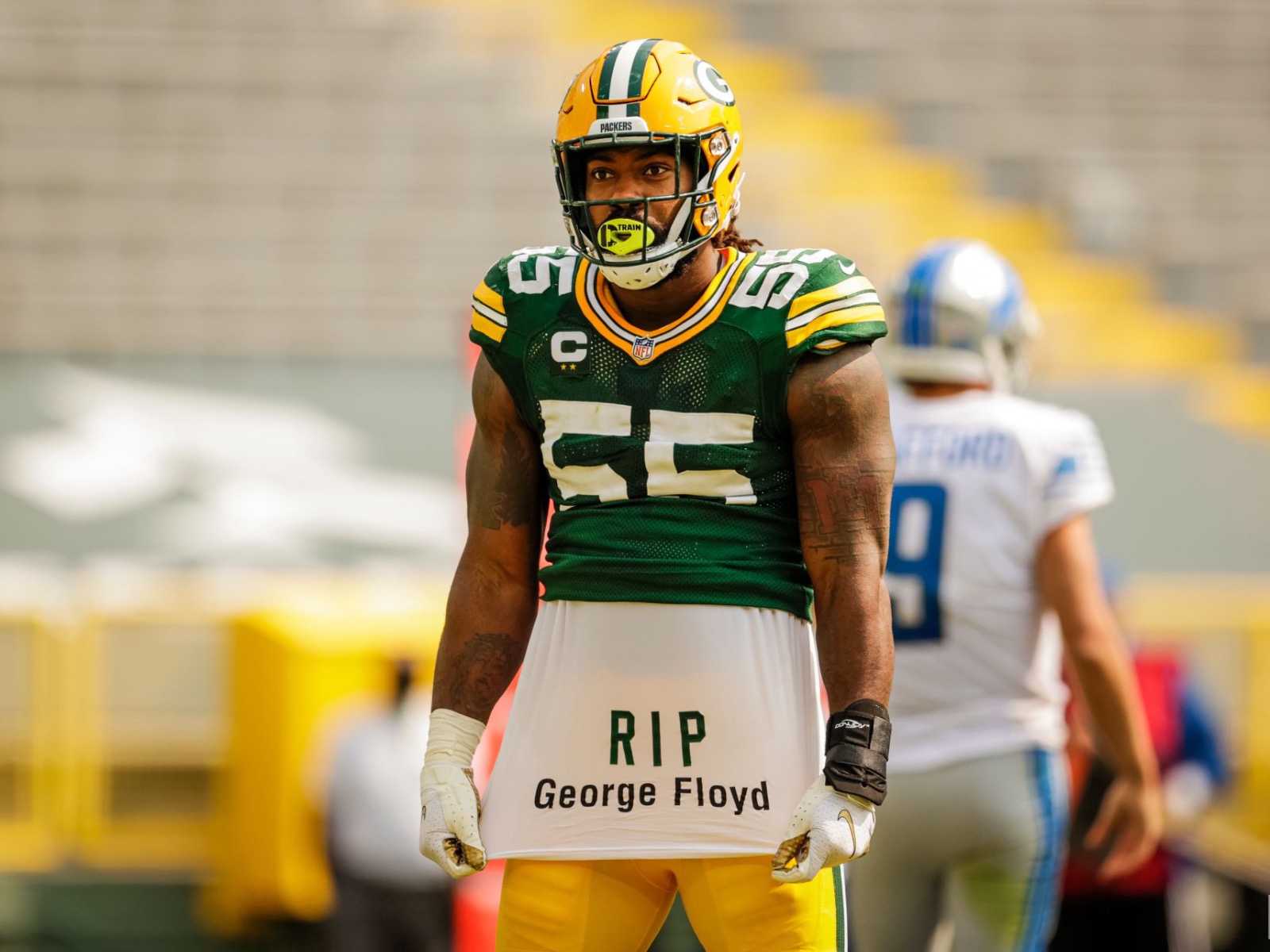 During Sunday's game, Za'Darius Smith's usual celebration for his lone sack went instead in a solemn direction, paying tribute to George Floyd on the field.
7. Going, going, gone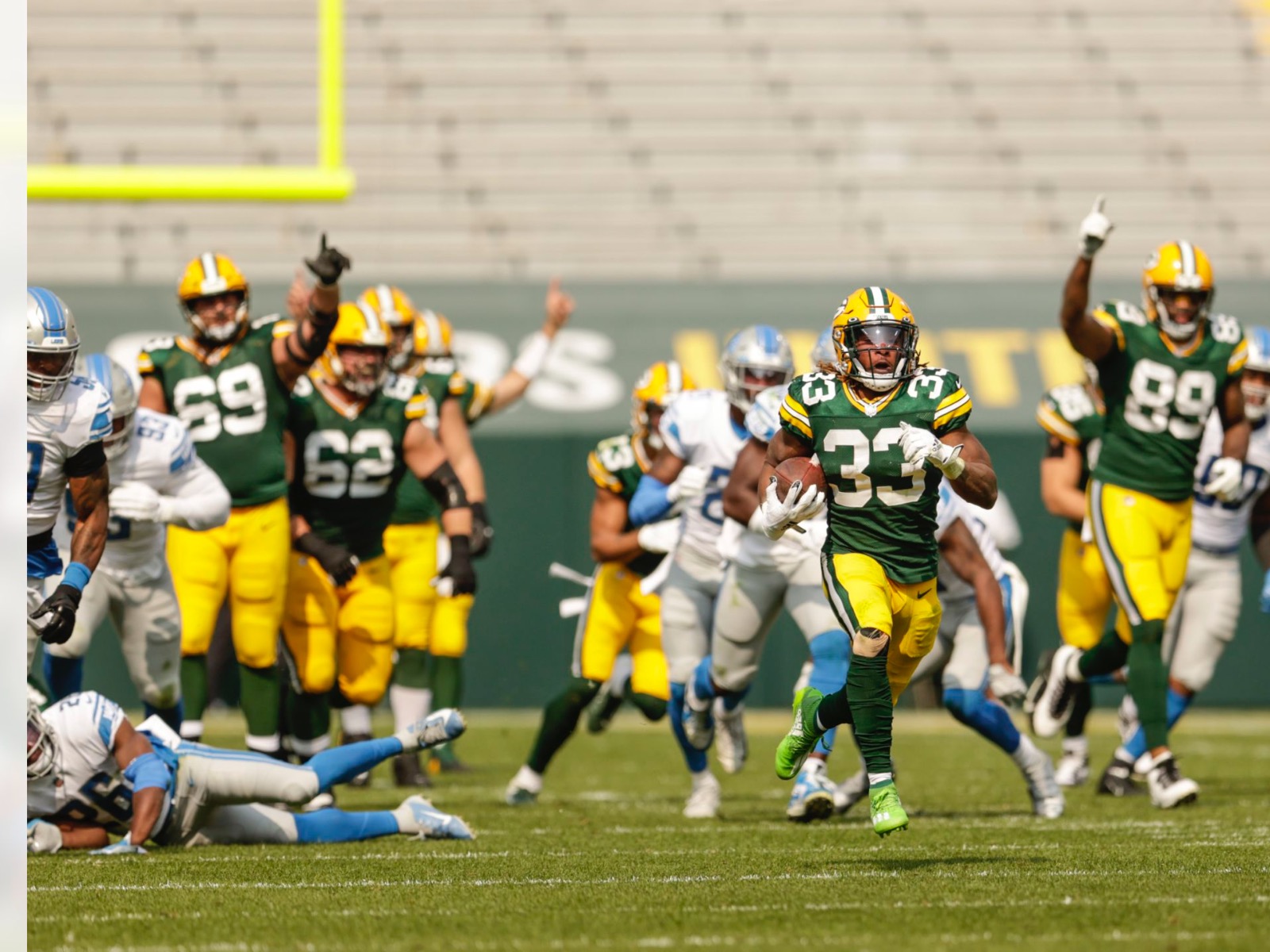 For the second straight game, the Packers started slow, but completely cranked up the energy after their sluggish open. After being down 14-3 at the end of the first quarter, the Pack came back to take a three-point lead with little time left on the clock before halftime. Green Bay then added to that momentum when, after coming out for the second half, Aaron Jones immediately broke free for a 75-yard touchdown run. It was the highlight moment of a career-high day for Jones – three total touchdowns with 168 yards on the ground alone – and a preemptive dagger, helping the Lions' early lead feel even more like a distant memory.
8. Defense into offense
Ohhhh #Lions. A pick-6. #Packers up 31-14 after trailing 14-3. pic.twitter.com/lmBlPoQcGk — Jonathan Deutsch (@JonathanD_TV) September 20, 2020
The Packers' defense was the lone blemish in last week's opening win over the Vikings, and after the first quarter, it seemed like week two would be another shootout placing a question mark on Green Bay's defense. But after doing its best impression of Swiss cheese on the first few drives, the Packers' D stepped up, not giving up another point until the final frame and aiding the Packers on a 31-0 run that put the game out of reach – featuring seven points from the defense itself on a third quarter pick-six from Chandon Sullivan that helped put Green Bay fans' nerves at ease early.
9. Can't all be good news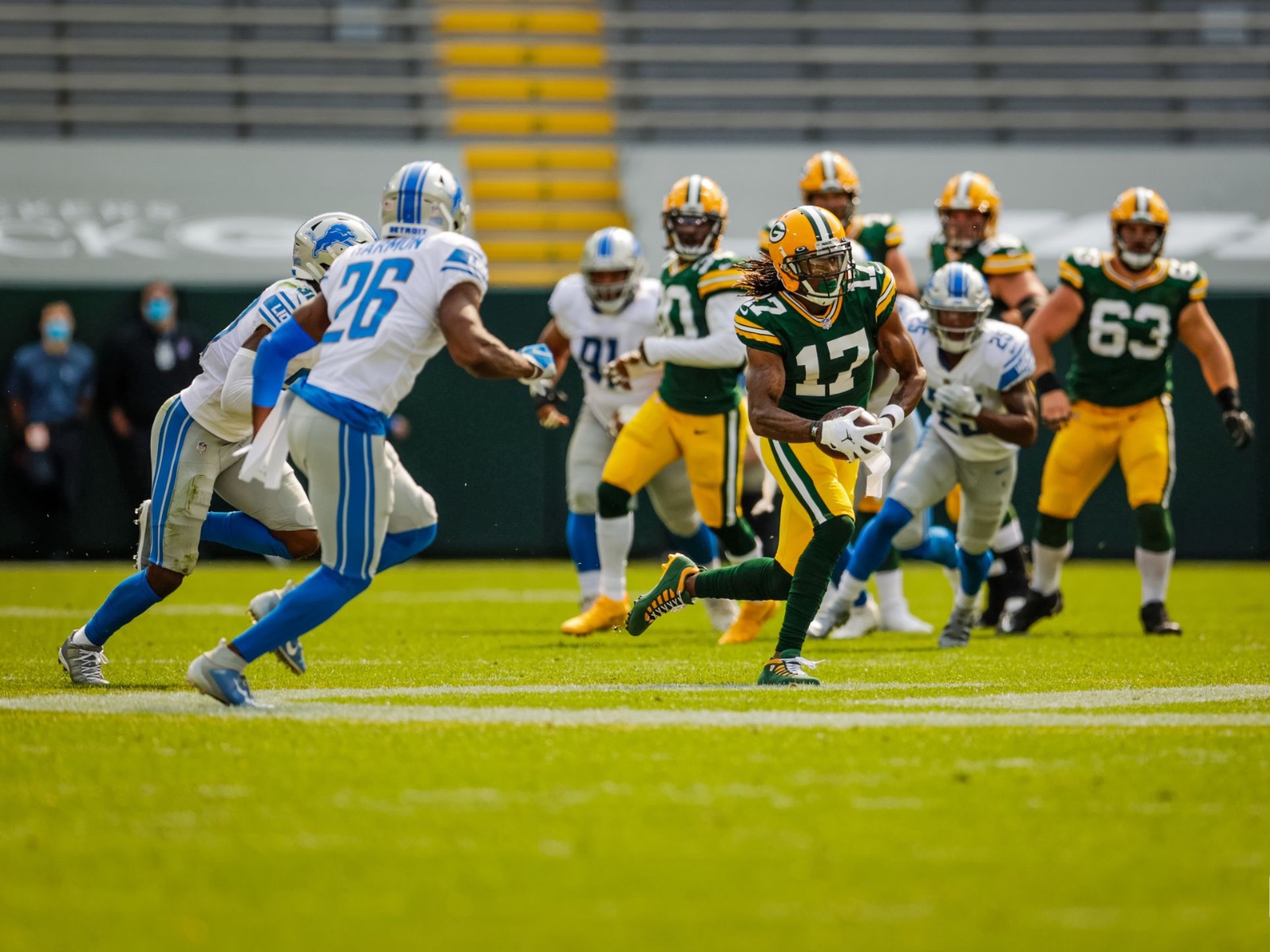 Unfortunately it wasn't all sunshine and Aaron Jones touchdown scampers on Sunday. Star wide receiver Davante Adams went down in the first half with a hamstring injury, leaving him on the sideline for most of the game. Thankfully, Adams was just on the sideline, still in his uniform and still looking somewhat ready to play, as opposed to in the locker room, giving fans (and Aaron Rodgers) hope that maybe it's not a horribly serious injury and something that can be worked through with a slightly longer week. (Remember: It's a Sunday night game next week!) But even so, at least the Packers are famously SO deep at wide receiver that we won't miss Adams if he has to miss significant time ...
10. Ground control to Major Tonyan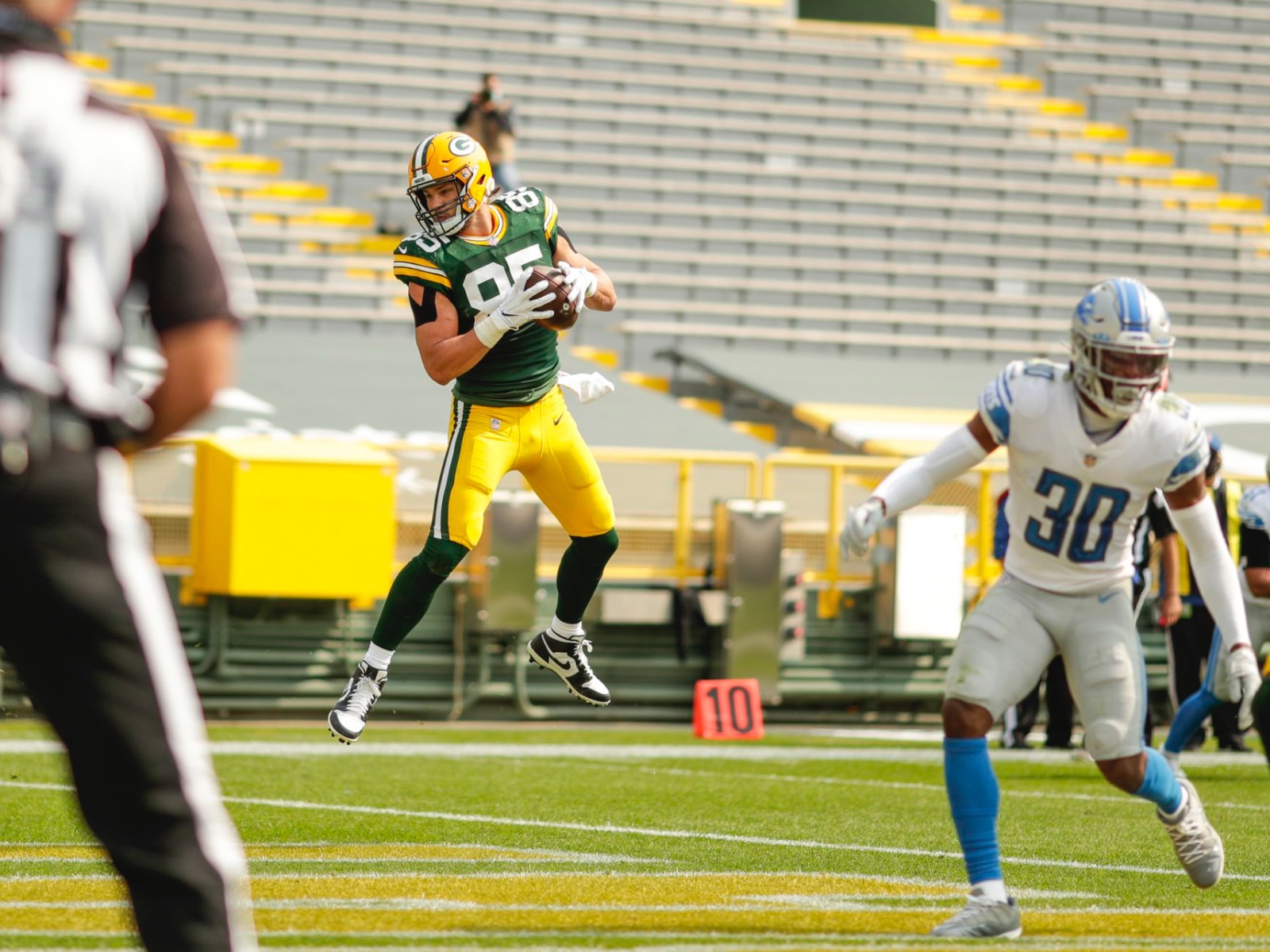 Sure, this play was important because it was the touchdown scored right before the half to give the Packers a lead they'd never give back. But frankly, I have no analysis for this photo. I just included it because it looks like Robert Tonyan is levitating on a different visual plane because of a really bad photoshop job.
11. All smiles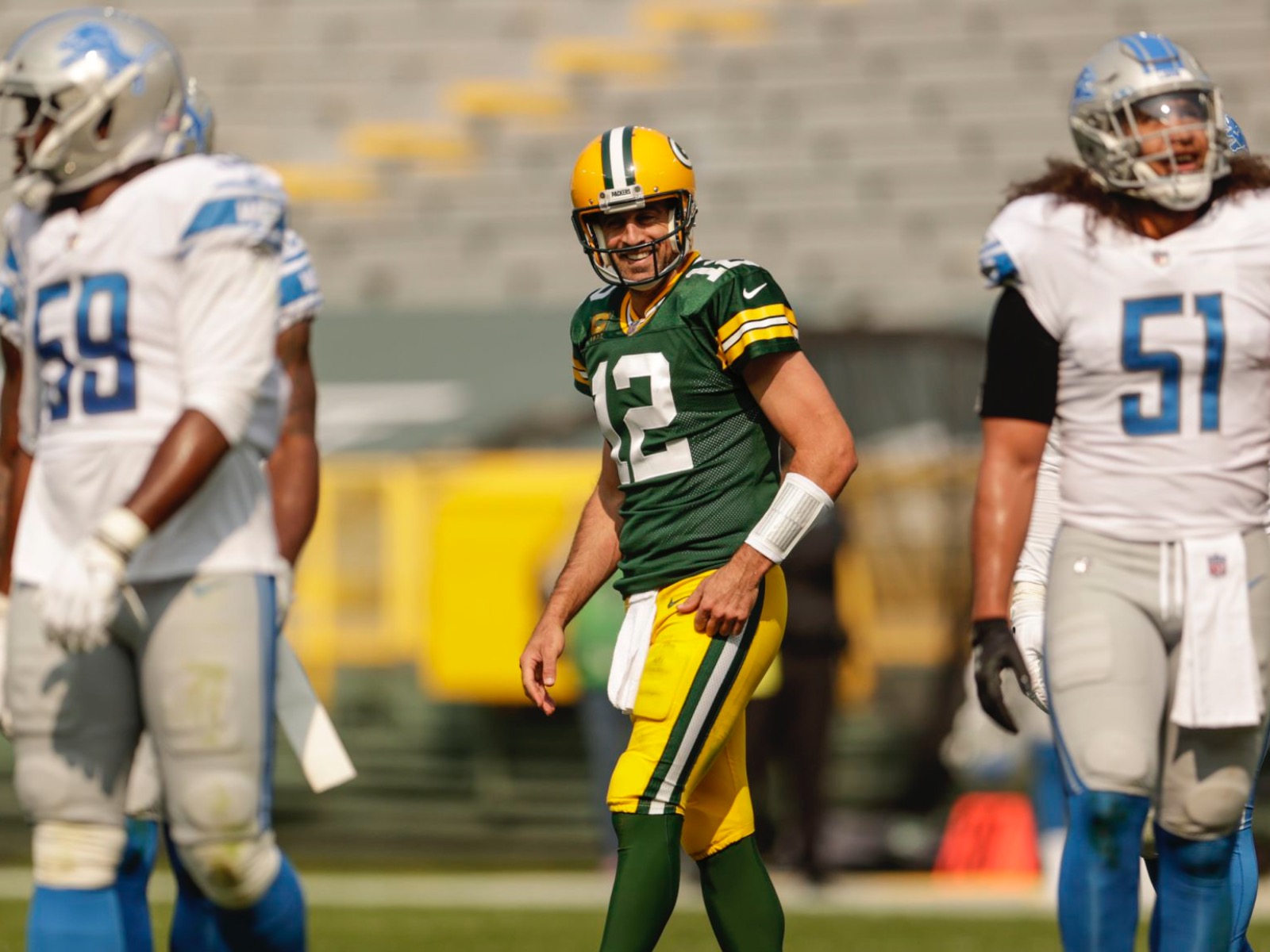 TFW you get to play the Detroit Lions and don't even have to put in an all-star performance because your running back is a stud. And also the Lions are bad.
12. Can't disagree with that
Rashan Gary brought his #PutCheeseOnEverything hashtag with him to postgame media availability #Packers pic.twitter.com/iII7rJBgal — Wes Hodkiewicz (@WesHod) September 20, 2020
Apparently Rashan Gary's motto for 2020 is that he is "Mr. Put Cheese On Everything." A great mantra on the field and an even better one in the kitchen.
As much as it is a gigantic cliché to say that one has always had a passion for film, Matt Mueller has always had a passion for film. Whether it was bringing in the latest movie reviews for his first grade show-and-tell or writing film reviews for the St. Norbert College Times as a high school student, Matt is way too obsessed with movies for his own good.
When he's not writing about the latest blockbuster or talking much too glowingly about "Piranha 3D," Matt can probably be found watching literally any sport (minus cricket) or working at - get this - a local movie theater. Or watching a movie. Yeah, he's probably watching a movie.