The Packers and Lions had very separate goals for Sunday afternoon's week 18 finale. Detroit wanted to get a victory; Green Bay wanted to get out healthy. And look at that, everybody got what they wanted! What a nice happy ending to the regular season!
Indeed, the Packers lost yesterday, 37-30, against the lowly Lions – normally a sign for dread and concern, but considering the Packers only played Rodgers, Adams and basically anybody who wasn't a practice squad member for a half, all leaving without injury, we call it a 1,ooo percent success. Sure, it would've been nice to see the defense play better in the first half, giving up more points than you'd prefer to Jared Goff and friends – but again, one team was there to win and one team was there to get paid and leave alive. In fact, the only reason why this wasn't a bench game from the opening kick was because, if Rodgers and the starters sat, it would be two whole weeks without playing a meaningful snap – and you don't want to shake off rust in the playoffs. Especially when we know what it looks like when this team's rusty after time off. (Cut to nightmare images from week one.)
In the end, a loss to the Lions isn't what you want – but considering where the Packers stood in the standings, and what they stood to lose if they didn't do things smartly, it's what they needed. And now, while we patiently wait to see who our next opponent will be in two weeks, let's look back at some of the best images and moments from a very entertaining useless scrimmage.
1. The St. Brown Bowl
pic.twitter.com/83ZbI4xjjT — Bob Becker (@TheBobBecker) January 9, 2022
When it's a meaningless game for both teams, the broadcast typically has to search for a gripping storyline or narrative. (Feel bad for the Vikings/Bears crew this weekend.) Luckily for the FOX squad on Packers/Lions, they didn't have to work hard as they had the St. Brown Bowl: receiving brothers Amon-Ra and Equanimeous St. Brown playing against one another while their parents looked on, wearing some very slick combined uniforms.
Amon-Ra got the better of his brother on Sunday both on the scoreboard and the stat sheet – snagging eight catches for 109 yards and a touchdown for the Lions versus two catches for a mere 22 yards on the Green Bay side. That being said, only one has more football to play after Sunday's game soooo Equanimeous wins.
2. Welcome back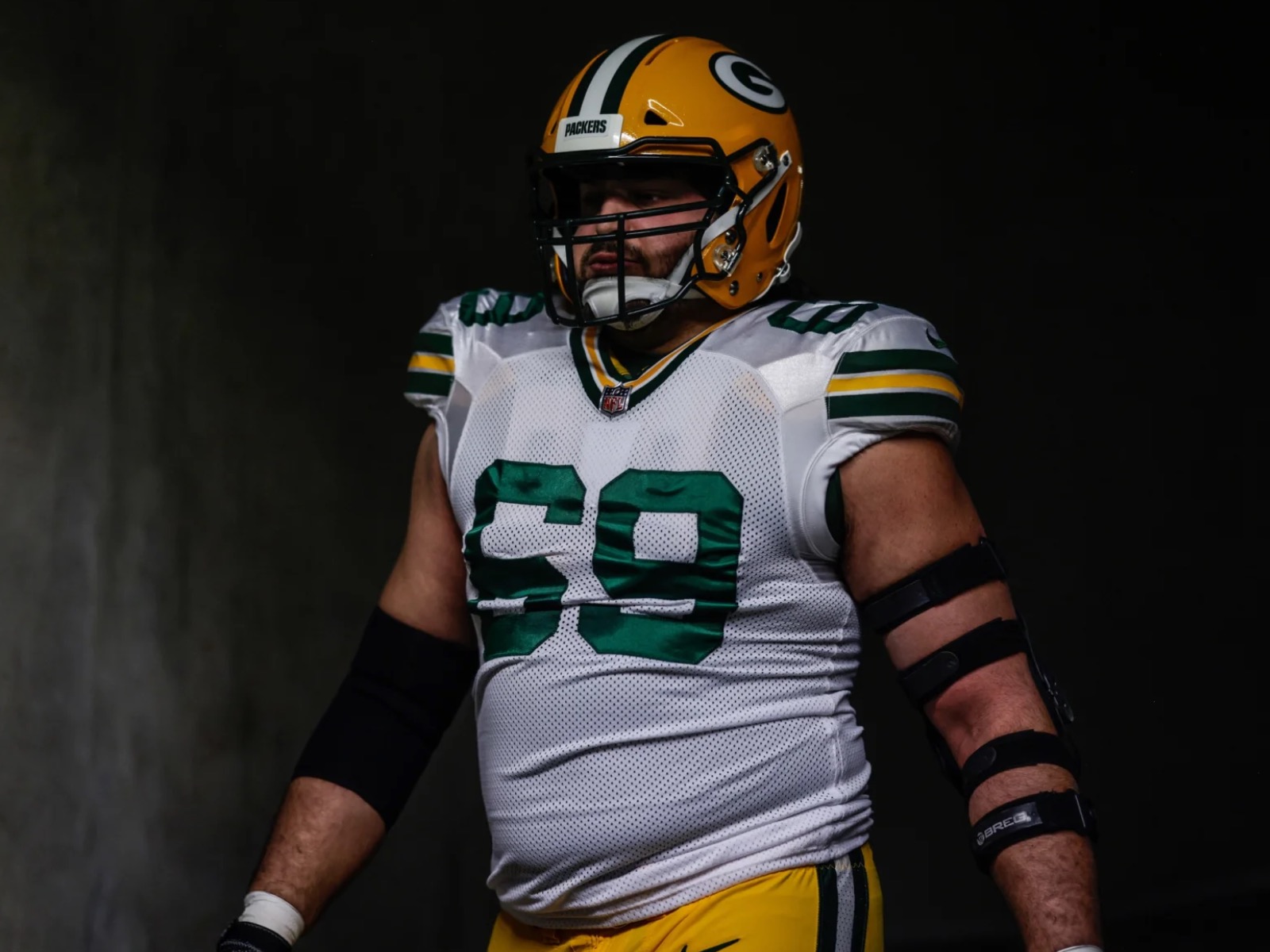 After weeks upon months of speculation and hope, offensive lineman David Bakhtiari finally made it back to the field on Sunday. And while the game was useless to Green Bay, it was a big deal for the beloved blindside blocker, giving him some game-speed practice before the playoffs rather than tossing him into the fire right away in the most important games of the season. Things were a little more tense than preferred back in the pocket, with Rodgers taking three sacks on the day, but in the end, the future four-time MVP left the game healthy – and Bakhtiari left the game ready for more.
3. Old friends in new places
Jamaal Williams happy to see his #Packers boys pic.twitter.com/qusDIIKHTS — Cody Krupp (@CodyWKrupp) January 9, 2022
After playing a whole season with the Detroit Lions, I too would be eager to hang out with my old team again – and see if I could maybe finagle a ride with them out of town.
4. Trickeration
The @Lions with the TRICK PLAY 75-YARD TD! #OnePride

📺: #GBvsDET on FOX
📱: NFL app pic.twitter.com/p6rjhlz8eJ — NFL (@NFL) January 9, 2022
Listen, the Lions worked VERY hard on their playbook for this season, and they weren't going to let this year end without showing it all off. As a result, Dan Campbell's crew busted out all sorts of wild plays on Sunday – from fake punts to trick plays and flea flickers. Credit to Detroit: For a team people expected less than nothing from this season, they showed up and put in an effort week after week – including week 18. They'll be a respectable NFC North foe someday soon. (But, that being said, they'll always still be the Lions – aka doomed.)
5. Divine Davante
HISTORY MADE.@tae15adams sets the #Packers single-season receiving yards record!#GBvsDET | #GoPackGo

📺 FOX pic.twitter.com/VZzrKdp6te — Green Bay Packers (@packers) January 9, 2022
This may look like just another standard satisfying Rodgers-to-Adams connection – and the star receiver's numbers on the day, six catches for 55 yards, weren't anything special. But unlike the game as a whole, this catch means more than it appears, earning Davante the record for the most receiving yards in a Packers season. He's already made the history books; now let's do it in the playoffs.
6. Smooth moves
Allen Lazard made this touchdown look so damn cool. #Packers pic.twitter.com/9i3scP7S3C — Kyle Malzhan (@KyleMalzhan) January 9, 2022
This touchdown catch sure looked like a lot more effort than it needed to be, but it was a lot of fun – and it also cut the Lions early lead to one, 14-13, nearing the end of the first half. What happened after that was week 18 nonsense, but we had this – aka evidence that the Packers probably would've won with their starters competing the whole time – to calm any nerves.
7. OK, but now cut it out
Some more Week 18 trickeration 😉#GBvsDET | 📺 FOX pic.twitter.com/MciiuMEugO — Detroit Lions (@Lions) January 9, 2022
As long as we don't see any weird triple flea flickers in the postseason, I have no concerns about Sunday's game at all and have no worries heading into the playoffs.
8. The Jordan Love experiment continues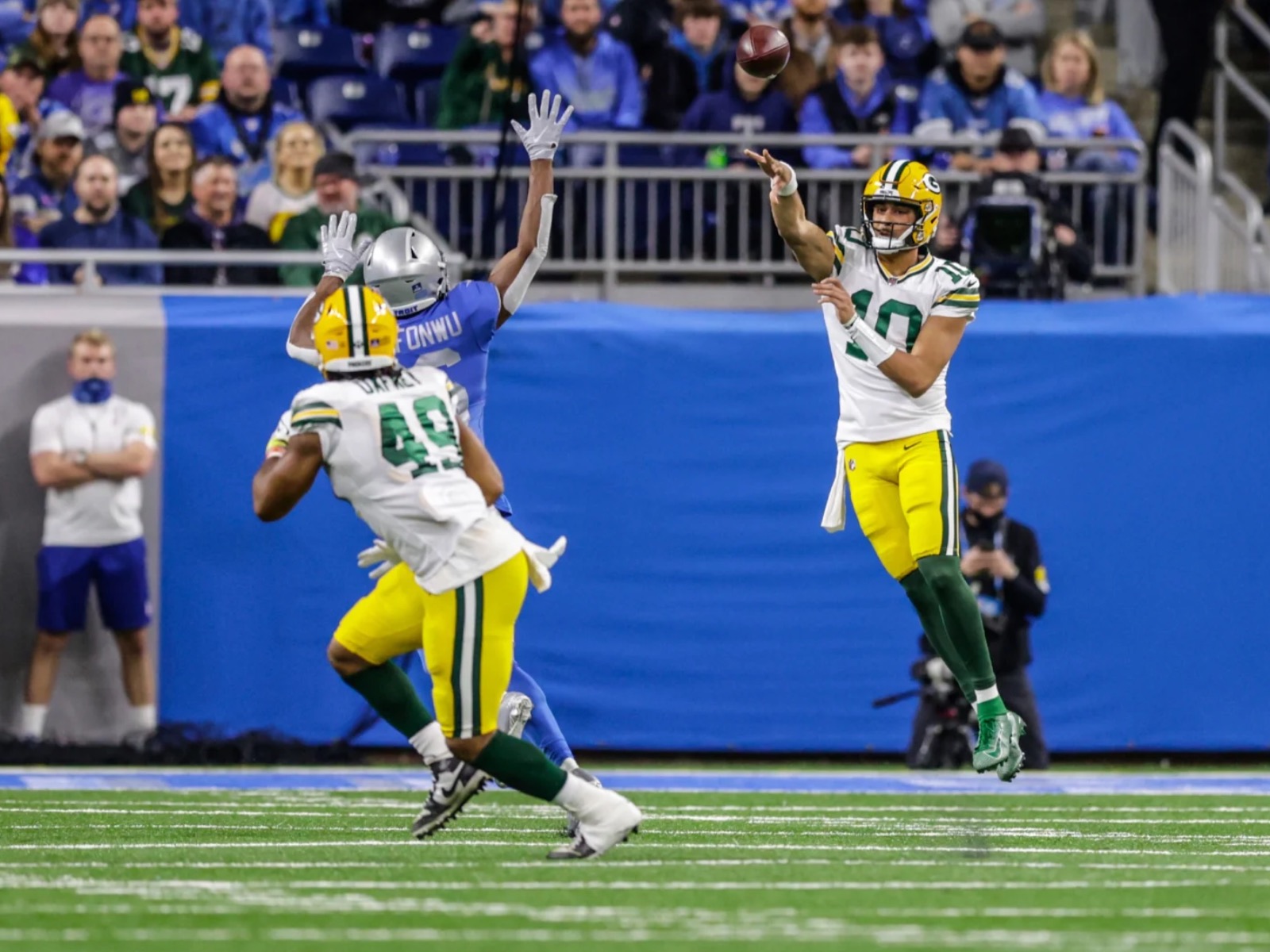 After Rodgers and the starters worked up a proper sweat in the first half, the extras came in as expected to keep the stars healthy and to see what they could do in a real football game. That included another look at Jordan Love. Verdict? He's still not a starter yet (again, if you're debating whether or not Rodgers should win MVP, look at the Packers with him under center here and versus the Chiefs and tell me they're a postseason team without Aaron) but he's improving. Sure, he threw two picks, but at least one was a victim of some brutal deflections and bounces, and he also threw a nice touchdown. There might just be a future here – but Rodgers should definitely stay the present for another year if this team wants to win.
9. Next stop: the playoffs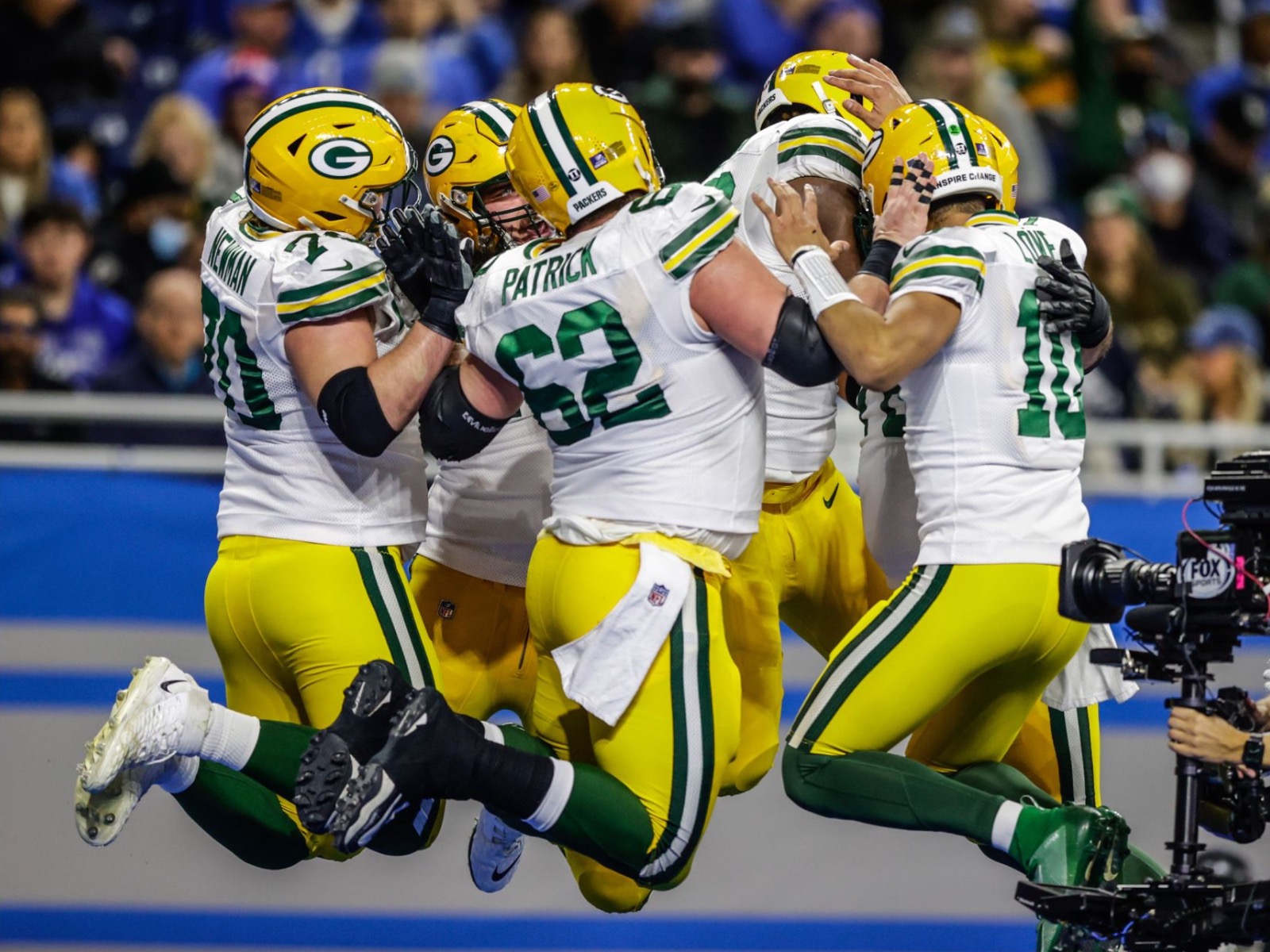 Like I noted last week, for a season that was so stressful on and off the field from the very start, it's odd that the regular season came to such a relaxing end: a meaningless game, Rodgers and company healthy on the sidelines, the playoff bye week and home field advantage already locked up. Sure, the Packers lost – and as we learned from the Brewers all too well, you'd rather head into the postseason with some momentum than none – but they got in, they got out and now they head off to ... well, no one right now. While the rest of the NFC playoff teams have to sweat out wild card weekend, the Packers can just heal up, watch at home and hopefully end this season unlike the last two.
As much as it is a gigantic cliché to say that one has always had a passion for film, Matt Mueller has always had a passion for film. Whether it was bringing in the latest movie reviews for his first grade show-and-tell or writing film reviews for the St. Norbert College Times as a high school student, Matt is way too obsessed with movies for his own good.
When he's not writing about the latest blockbuster or talking much too glowingly about "Piranha 3D," Matt can probably be found watching literally any sport (minus cricket) or working at - get this - a local movie theater. Or watching a movie. Yeah, he's probably watching a movie.