After a season thus far filled with strife, major injuries, a brutal schedule and even a foot in our literal face (and that's all NOT including the offseason drama), the Packers finally – FINALLY! – get their bye week having incredibly survived it all, now including the star-studded, Super Bowl contending Rams. Yes, the big names on Los Angeles felt awfully small on Sunday as the Packers pummelled their supposed NFC rivals, 36-28, with the help of some timely defensive plays, some vintage offensive performances from Rodgers, Adams and Cobb, and an opposing special teams squad even worse than ours.
It was quite the performance from the Pack – one we'll want to remember and savor for a while. And we'll need to considering we won't see them take the field again for two weeks. So let's keep reliving Sunday's smackdown with these eleven key moments, cool images and crucial takeaways from the game. Crucial takeaway number one? Despite (*gestures at everything*) we're 9-3 and second in the NFC with tiebreakers over just about everyone. That'll help us rest easy over this rest week – along with these highlights.
1. Kill 'em with kindness (and a stiff arm)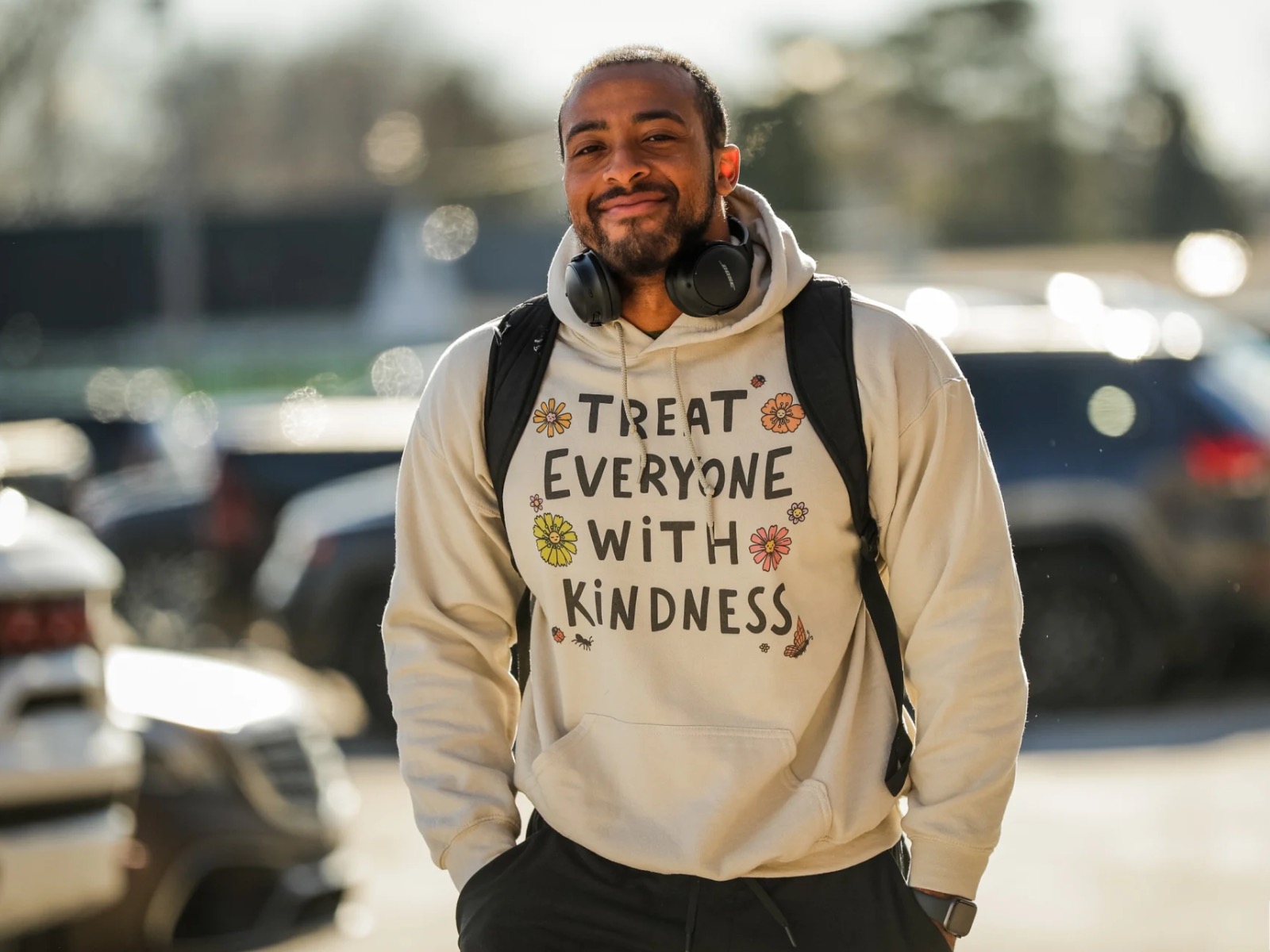 The Rams defense would argue that AJ Dillon doesn't practice what he preaches here. We have no complaints.
2. One final leap
🐐@CharlesWoodson LAMBEAU LEAP🐐 pic.twitter.com/X1vbEcFifN — Scott Grodsky (@ScottGrodsky) November 28, 2021
Hall of Famer Charles Woodson received yet another honor during Sunday's game, getting his name added to the Lambeau Field Ring of Honor at halftime, getting one final massive ovation from the Green Bay crowd and getting one final bounce into the stands with a Lambeau Leap. Then the team gave him the greatest honor of all: a big victory on his special day.
3. Toe? What toe?
Aaron Rodgers with the Keeper and then PUMP FAKE for the touchdown⚡️#GoPackGo pic.twitter.com/XPFOjZY0Lc — IKE Packers Podcast (@IKE_Packers) November 28, 2021
After learning WAAAAY too much about the state of Aaron Rodgers' feet this past week, the defending MVP didn't look bothered at all by his toes – or by the Rams defense, throwing for more than 300 yards and two touchdowns plus scrambling for the first score of the day, outrunning some Los Angeles defenders in the process. Maybe he should flash us his feet every week? (Never mind: He should not.)
4. Haven't we seen this before?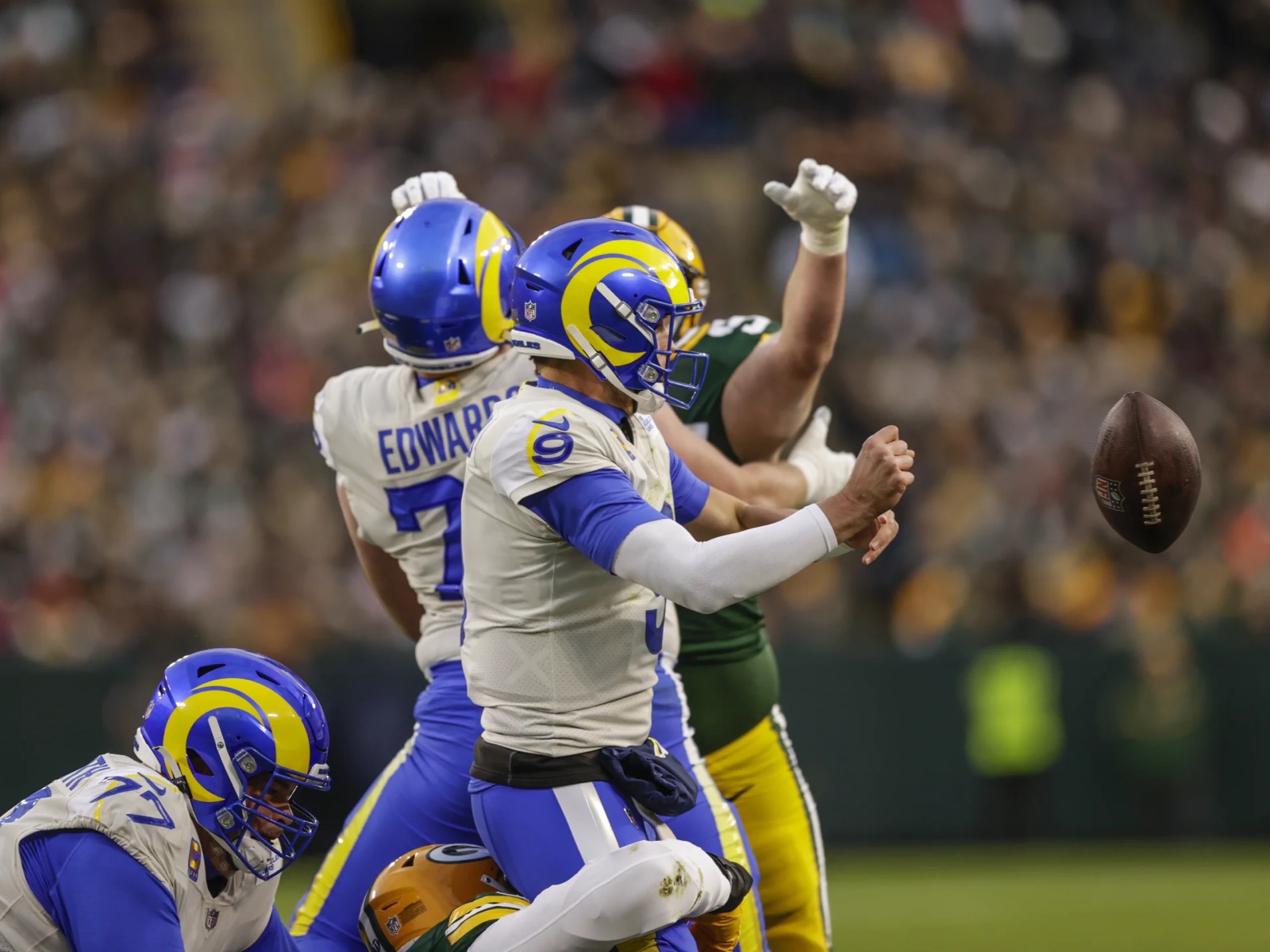 Matt Stafford fled the Lions for a chance at winning a Super Bowl – and probably avoiding the Packers – but he didn't get away far enough as he turned in a vintage "Stafford in the clutch" performance, aka statistically sound but no good for winning games. The veteran QB tossed three touchdowns and more than 300 yards ... but he also fumbled away the ball on a first-half drive that allowed the Packers to open up the game AND tossed a critical pick-six that gave Green Bay a 19-point lead that would prove to be insurmountable. Turns out you can take the quarterback out of the Detroit Lions but you can't take the Detroit Lions out of the quarterback.
5. Vintage Cobb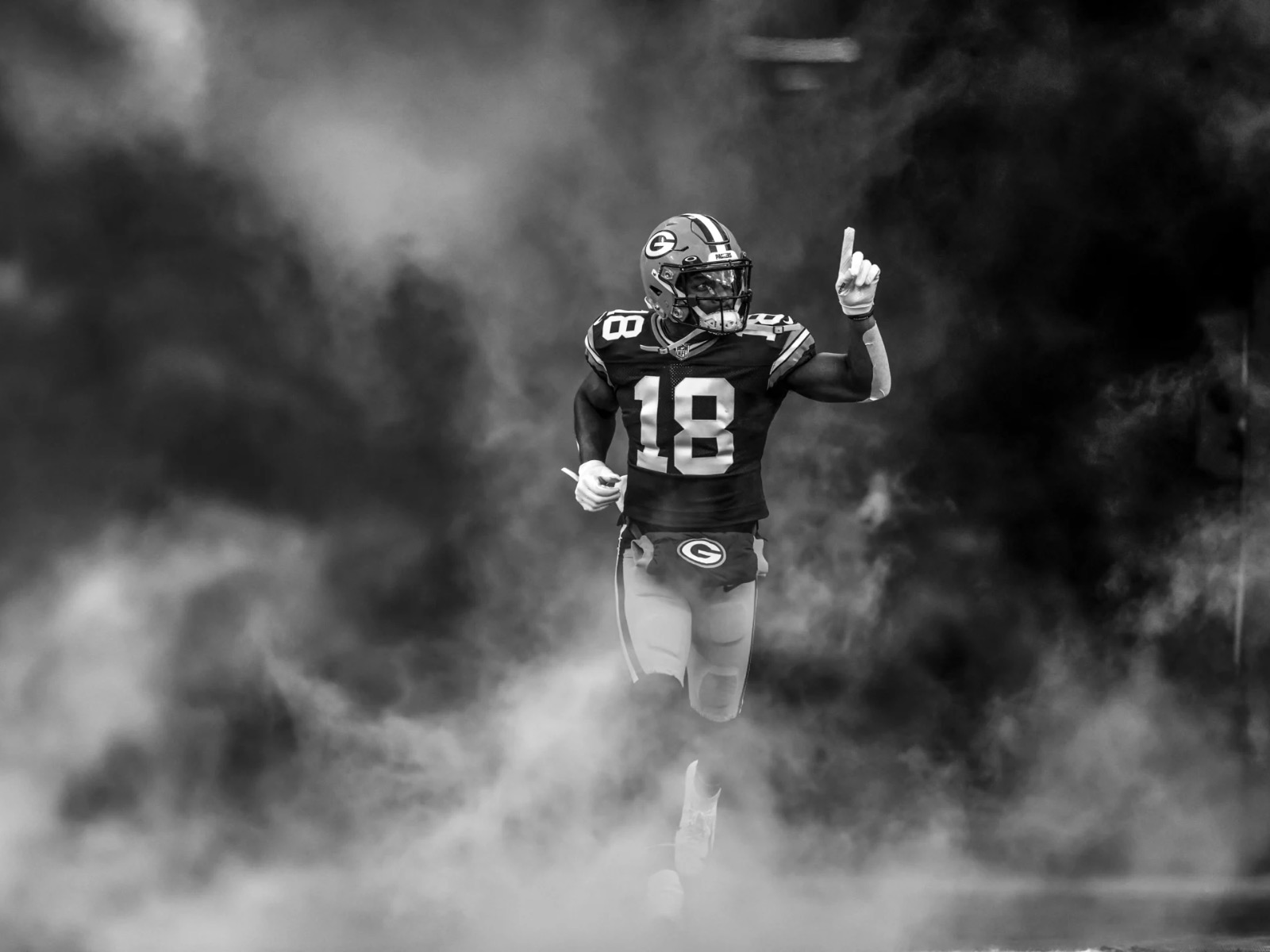 Speaking of classic performances, Randall Cobb looked like his vintage self on the field – especially in the first half, catching Aaron Rodgers passes and then galloping them down the field for massive yardage after the catch. He'd finish the day with just four catches – but it sure felt like more than that considering how clutch they all were – for 95 yards and a score. A blast from the past, indeed.
6. Robo-Dillon
Programmed to find the end zone. ðŸ¤Â–🦾@ajdillon7 x @YosuahNijman1 #GoPackGo pic.twitter.com/WFhcVtKRmn — Green Bay Packers (@packers) November 29, 2021
Aaron Jones came back from injury yesterday, but thankfully the Packers didn't have to expend him too much because AJ Dillon has turned into a machine. The second-year running back once again punished the opposing defense to the tune of a nice 69 yards on the ground, but also impressed through the air with five catches for 21 yards and a touchdown – celebrated above with a bit of the robot. Now there's two weeks for Jones to truly get back up to speed, and we'll have thunder and lighting back in action – you've been warned, rest of the NFC.
7. Zero to hero
Rasul Douglas has been a freaking monster pick-up.

Man this is awesome.
pic.twitter.com/xv3BrRfz5f — GBP Daily (@GBPdaily) November 28, 2021
In a game featuring Aaron Donald, Von Miller, Jalen Ramsey and the vaunted Los Angeles Rams defense, it was a guy who wasn't even on a proper team at the start of the season who made the biggest impact on Sunday. Rasul Douglas, who began the year on the practice squad and then wasn't a Packer until early October as injuries made things desperate, did an incredible Charles Woodson impression on Sunday, scoring six tackles, helping rein in the Rams passing attack with smothering coverage and, most importantly, snagged a bad Stafford pass for a touchdown that helped seal the game. Jaire Alexander's season-ending injury earlier this year seemed to be a nail in the Packers coffin, a fatal wound to an already sketchy defense; it's thanks a lot to Douglas that, not only are the Packers not dead, but they're alive and kickin' (opponents' butts, that is).
8. Battering Rams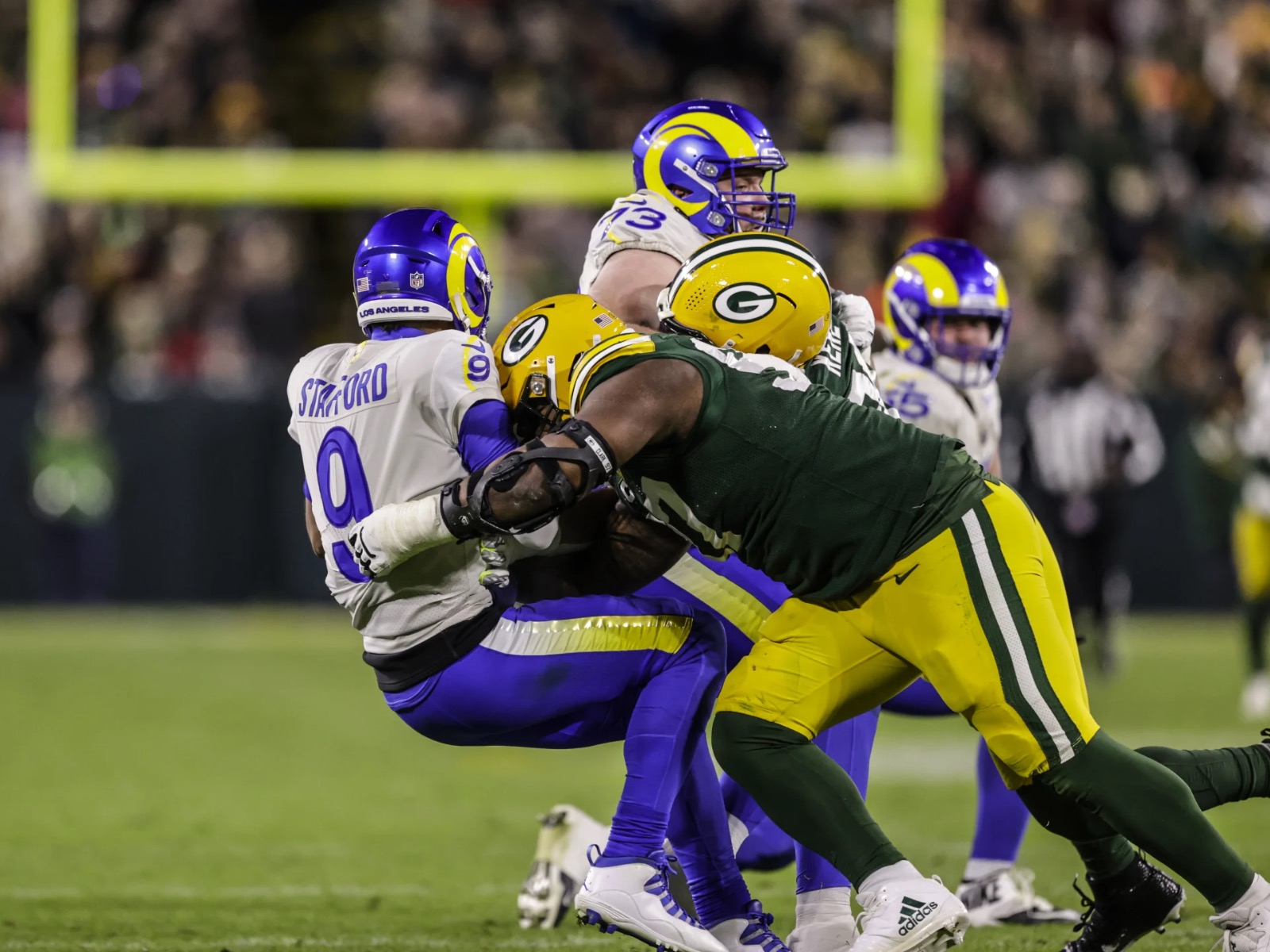 The Packers defense may not be the terrifyingly stifling force it was a few weeks ago, but it still looked like the more formidable foe on the field Sunday. Green Bay gave up a few big plays, but also sacked Matt Stafford twice – one for Kenny Clark, one for returning breakout star Rashan Gary – forced a fumble, held Cooper Kupp to a rare under-100 receiving yards and picked off Stafford for a touchdown. (The special teams also forced an additional loose ball, but the less said about both squad's special teams departments, the better.) The Rams defense, meanwhile, only sacked Rodgers once for a whole no-yard loss and gave up near 40 points. Guess they'll just need to sign more big-name free agents!
9. Bold move, Cotton; let's see how it works out for him
damn @ajdillon7 is a truck #Packers pic.twitter.com/8eh1hv1OvP — Phil 🌵 (@fill3up) November 29, 2021
I'm a big fan of AJ Dillon, but I have a feeling I would be less of a fan if I had to try and tackle him. Would end poorly for me and every single one of my bones.
10. MacGruber would be proud
#Rams Aaron Donald pulling out the Patrick Swayze Road House moves and just snatching throats pic.twitter.com/pbhSNcfIAl — Charles Robinson (@CharlesRobinson) November 29, 2021
How can you tell when you've got your opponent annoyed and frustrated, ready to lose their third straight game game and fall further in the playoff standings despite all their big free agency acquisitions and starry names? When they start trying to literally rip out your throat due to rage. Amazingly, there was no flag on this play. Ain't nothing in the rule book that says you can't reenact "Mortal Kombat" out on the field, apparently!
11. That's how you head into a bye week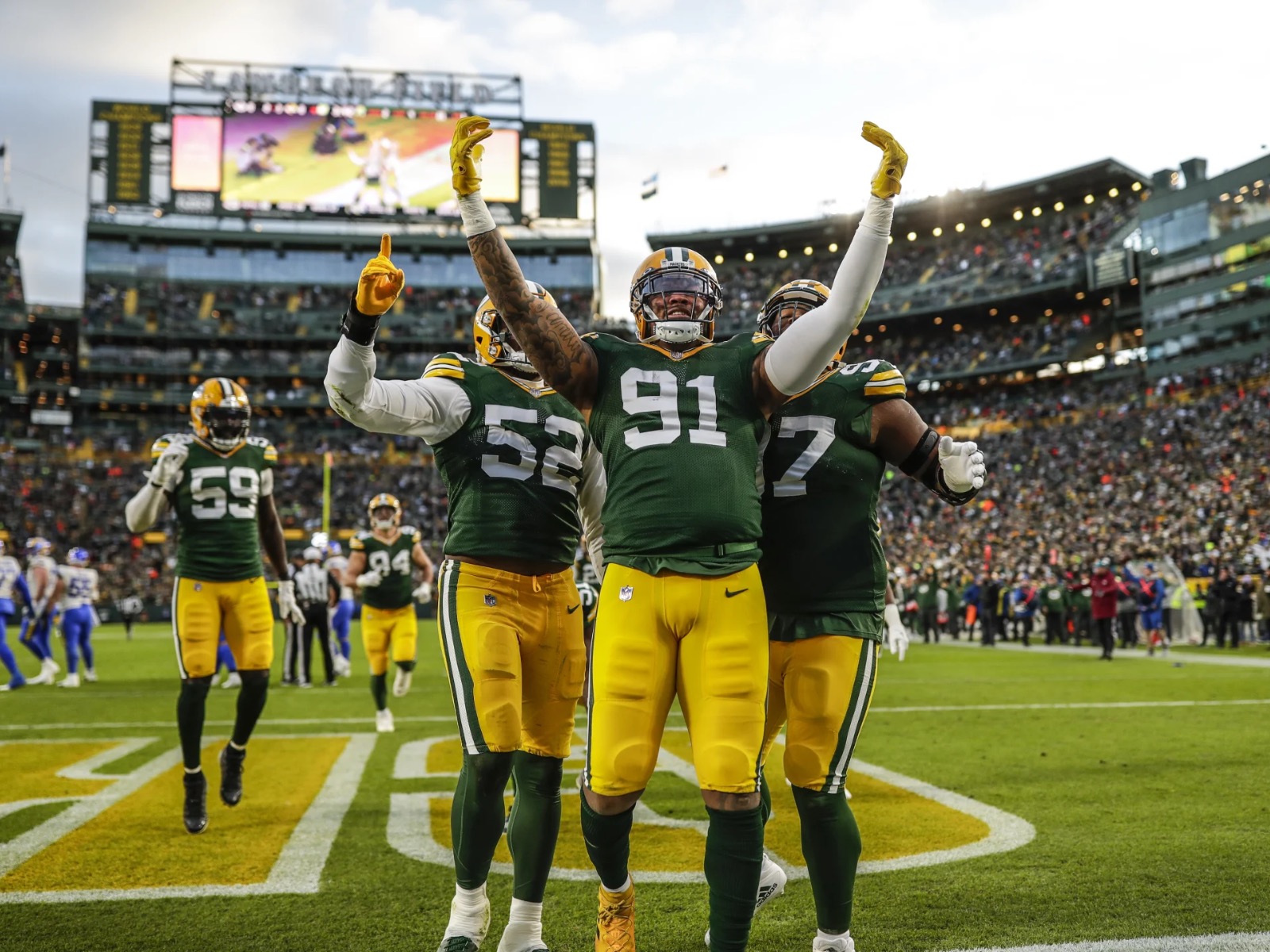 The Packers have had some exciting matchups over the past several weeks – the Chiefs, the Rams, the Cardinals, the Seahawks, the Vikings – but next week marks the most exciting one yet: no one. This bruised and wounded squad desperately needed their bye week, and now they finally got it – and best of all, they led into it with a win over a big NFC foe they'll be fighting for playoff position with likely until Week 17. But we'll think about the playoffs and Week 17 when we get there. You guys rest this upcoming week. At 9-3 and second in the whole conference, you've more than earned it.
As much as it is a gigantic cliché to say that one has always had a passion for film, Matt Mueller has always had a passion for film. Whether it was bringing in the latest movie reviews for his first grade show-and-tell or writing film reviews for the St. Norbert College Times as a high school student, Matt is way too obsessed with movies for his own good.
When he's not writing about the latest blockbuster or talking much too glowingly about "Piranha 3D," Matt can probably be found watching literally any sport (minus cricket) or working at - get this - a local movie theater. Or watching a movie. Yeah, he's probably watching a movie.