Now that's more like it.
Green Bay was sunk last week against the Tampa Bay Buccaneers, but they emerged from that Bermuda triangle and found an island oasis in the form of getting to play the deteriorating Houston Texans – aka the first team to fire its head coach this season. Th result? A very nice recovery from last week's beatdown by delivering one of their own on Sunday, 35-20. And that final score makes things look closer than they truly were as the Packers were in control for the entire game, taking a 21-0 lead into the half and only starting to give up serious points on defense during garbage time.
It was the ideal bounce-back – one that deserves a celebratory second look, so here are 10 images from Sunday's game that tell the story of how the Green Bay got its groove back and how Houston does indeed have a problem.
1. Just dance
With Aaron Jones sidelined with a calf injury, the Packers were without their star running back and without one of the finest pregame traditions: the Aaron Jones sombrero. Thankfully, Jamaal Williams was able to step in with 77 yards and a touchdown on the ground and, most importantly, with the other key Green Bay pregame tradition: dancing.
Jamaal Williams swaggin' out pregame against the 32nd-ranked rush defense in the NFL pic.twitter.com/wCjNNZKGiR — Adam Koffler (@AdamKoffler) October 25, 2020
Hold on, did I say something about the Packers' lacking the sombrero on Sunday? Because as it turns out ...
2. Sideline sombrero
THE SOMBRERO LIVES!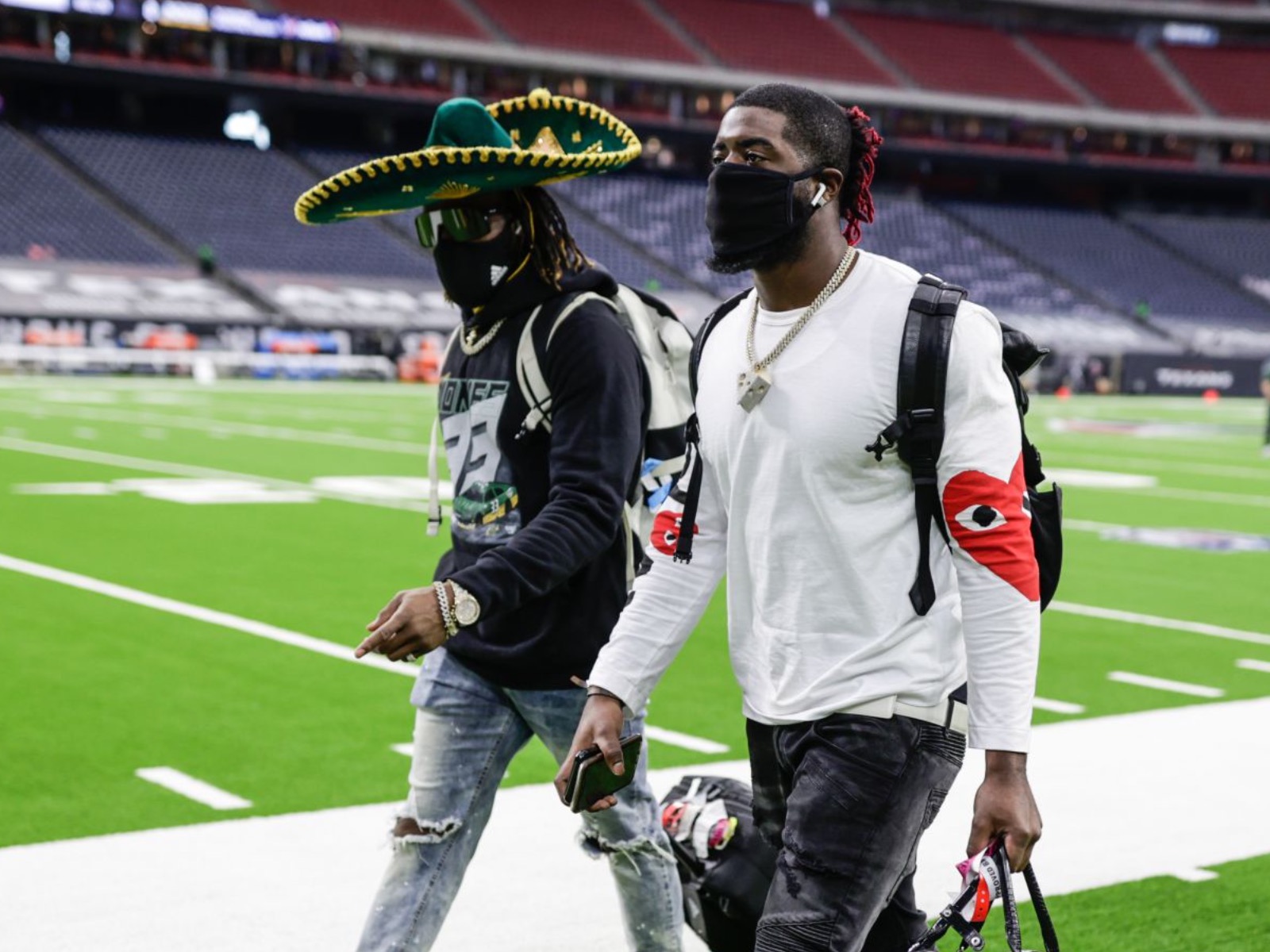 Indeed, while his gimpy calf may have kept him on the sideline in Houston, nothing can sideline the Aaron Jones sombrero. Here's to seeing Jones in both his pregame uniform and his regular Packers uniform next week against Minnesota.
3. Shake it off
And the #Packers Gif of the year goes to.... pic.twitter.com/QCPSgoP2cG — CheeseheadTV 🧀 (@cheeseheadtv) October 25, 2020
Jamaal Williams got the offense started on the right foot by taking a short pass on the team's first drive for 17 yards, topped off by a tough tackle that exploded the running back's helmet off. Not that Williams seemed particularly phased, getting up immediately and rocking a head bob that set the tone for the rest of the game and set the bar for the team's go-to GIF for the rest of the season.
4. One-man show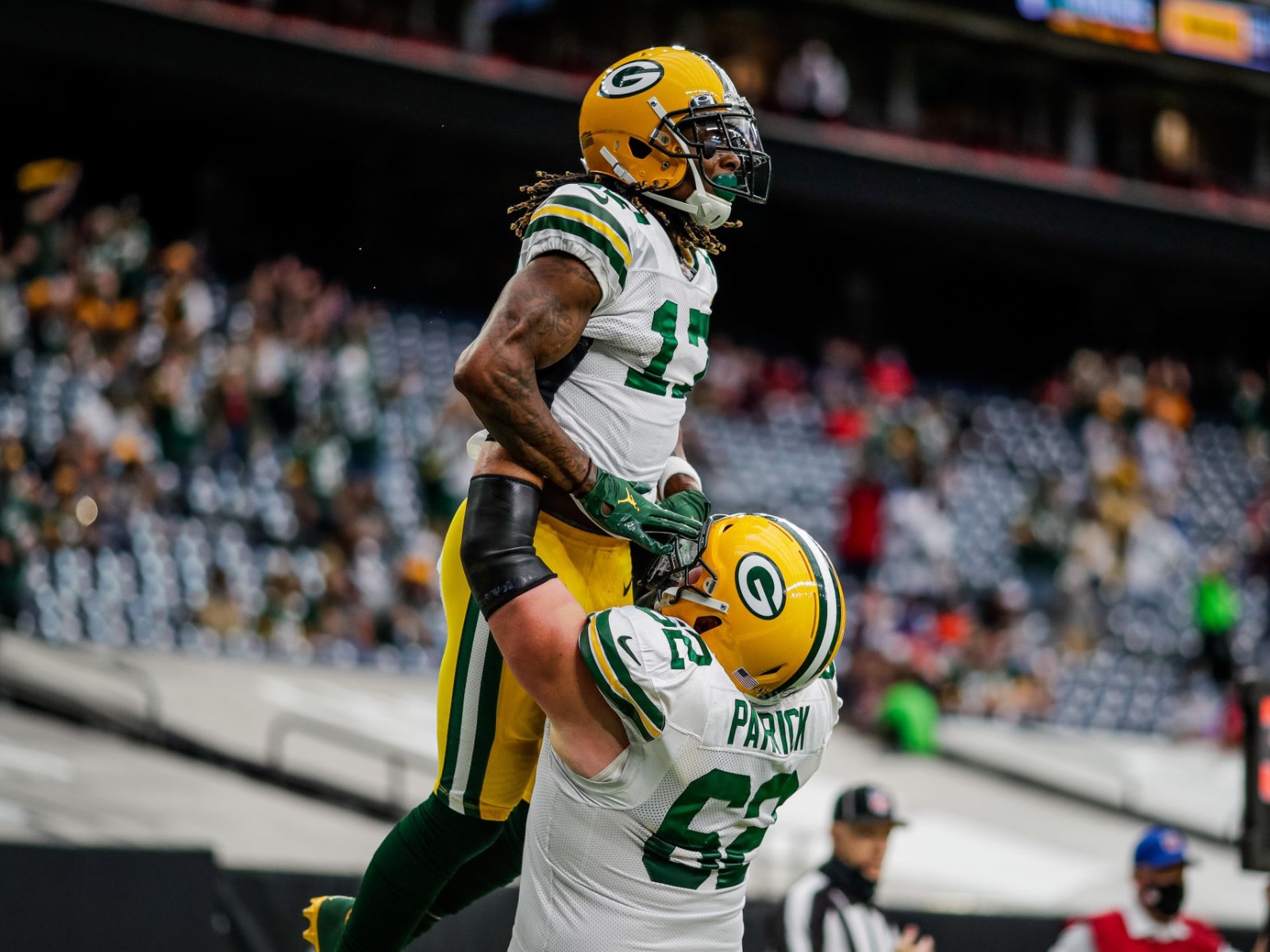 It was a popular take last week that the Packers' offense is better without Davante Adams because Aaron Rodgers doesn't hone in as much on a single player. I imagine you won't hear that #hottake as much this week, though, as Adams had a remarkable day, even by his high standards, scoring two touchdowns on 13 catches and a career-high 196 yards. He received three times as many targets as any other Packers player, so I'm thinking Rodgers wanting to get the ball to Davante wasn't the problem last Sunday.
5. Unsung heroes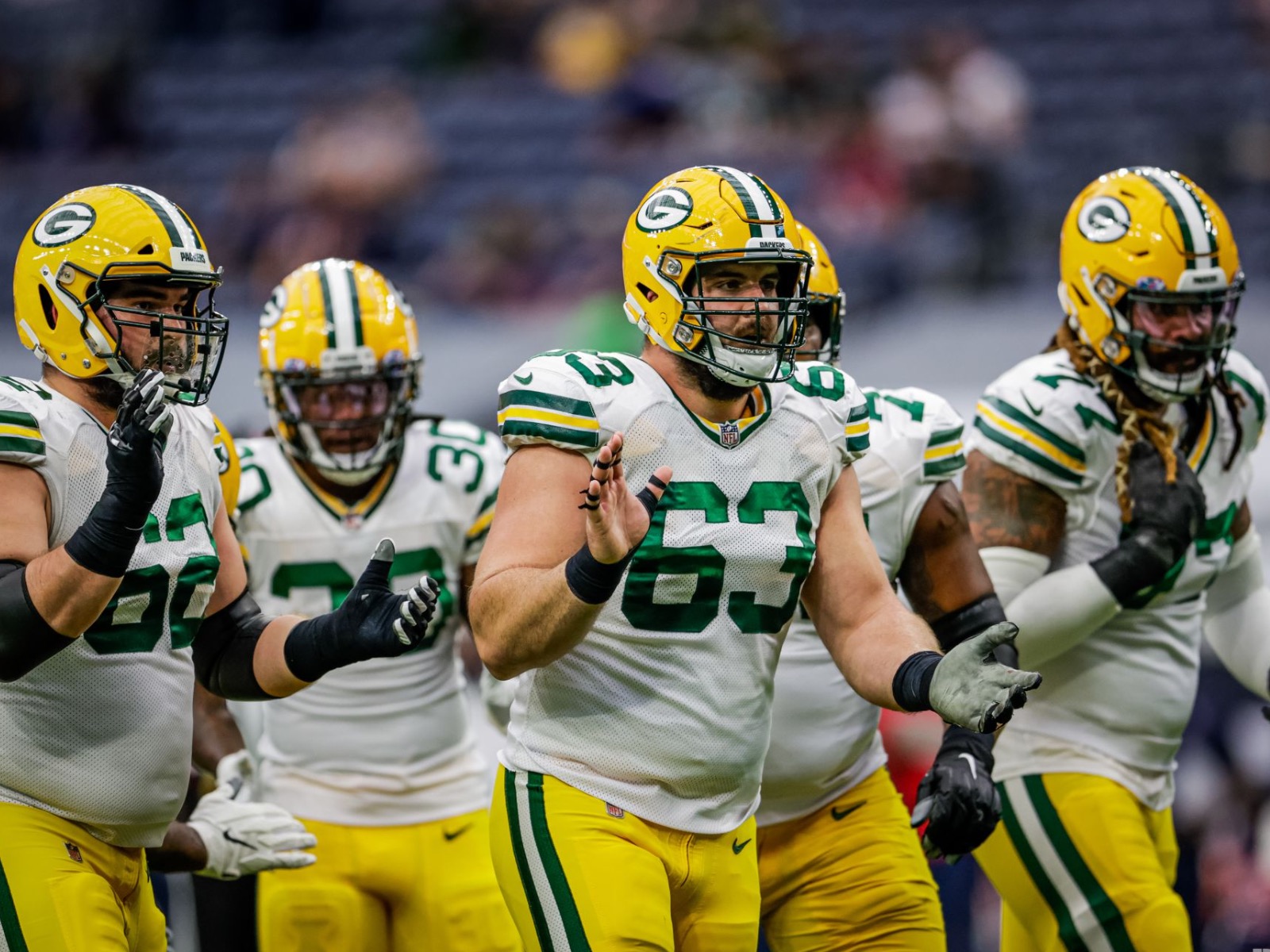 Offensive linemen: You only ever hear about them when they suck. Last week, they struggled to contain the Buccaneers' rush and were rightly (and loudly) criticized for it – so it's only fair we also give them credit for this week's impressive performance, not yielding a single sack even without Pro Bowler David Bakhtiari on the line on Sunday. Amazing how much better Aaron Rodgers looks on the field when he's not running for his life every other down!
6. That's more like it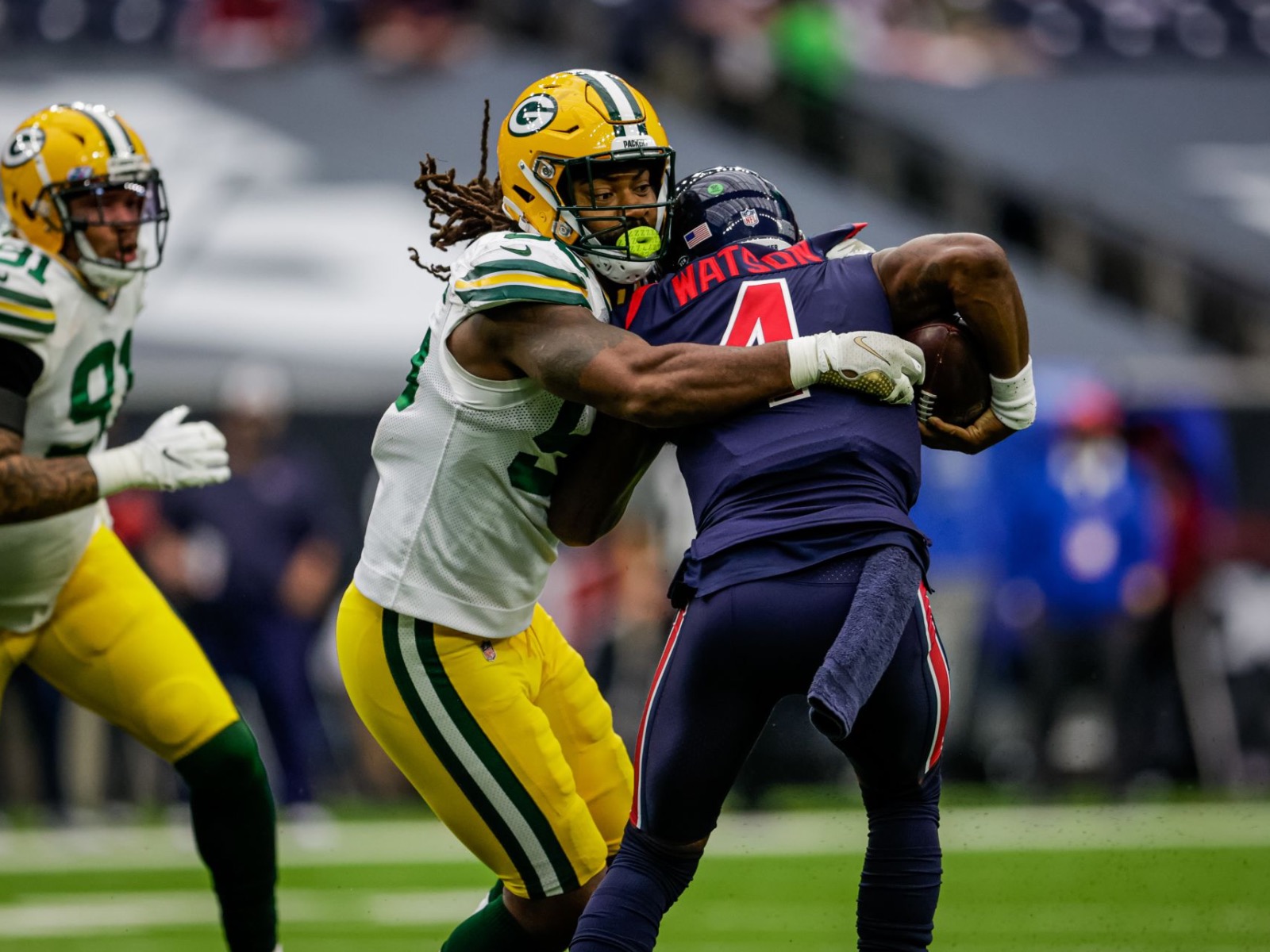 After getting ripped apart by Brady and the Buccaneers in Florida last Sunday, the Packers defense looked much better against the pesky Deshaun Watson and the Texans, sacking Watson three times on the day, limiting the Texans' runnning backs to under 50 yards each, making big plays when needed and only forfeiting a bunch of points until garbage time. The Pack's defense is still the area under most scrutiny right now – and deservedly so after coughing up more than 30 points in half of their games this young season – but they looked formidable on Sunday.
7. A final statement
That thing I said about the defense making big plays when necessary? Cue a well-placed hit and a football that wanted to break free and see the world:
In his first NFL game, UDFA Henry Black (@jacckpott) forces the fumble to seal the #Packers victory#GoPackGo #GBvsHOU pic.twitter.com/K3IgCrwPjq — Desert Cheesehead 🌵🧀 (@desert_chzhead) October 25, 2020
No one is going to believe me, but literal seconds before this play, I announced that it would be very cool if somebody on the Texans fumbled away the football. And I was right: The Texans fumbled, and it was, indeed, very cool.
8. Familiar faces
Warning: The following photo may induce strong pangs of nostalgia.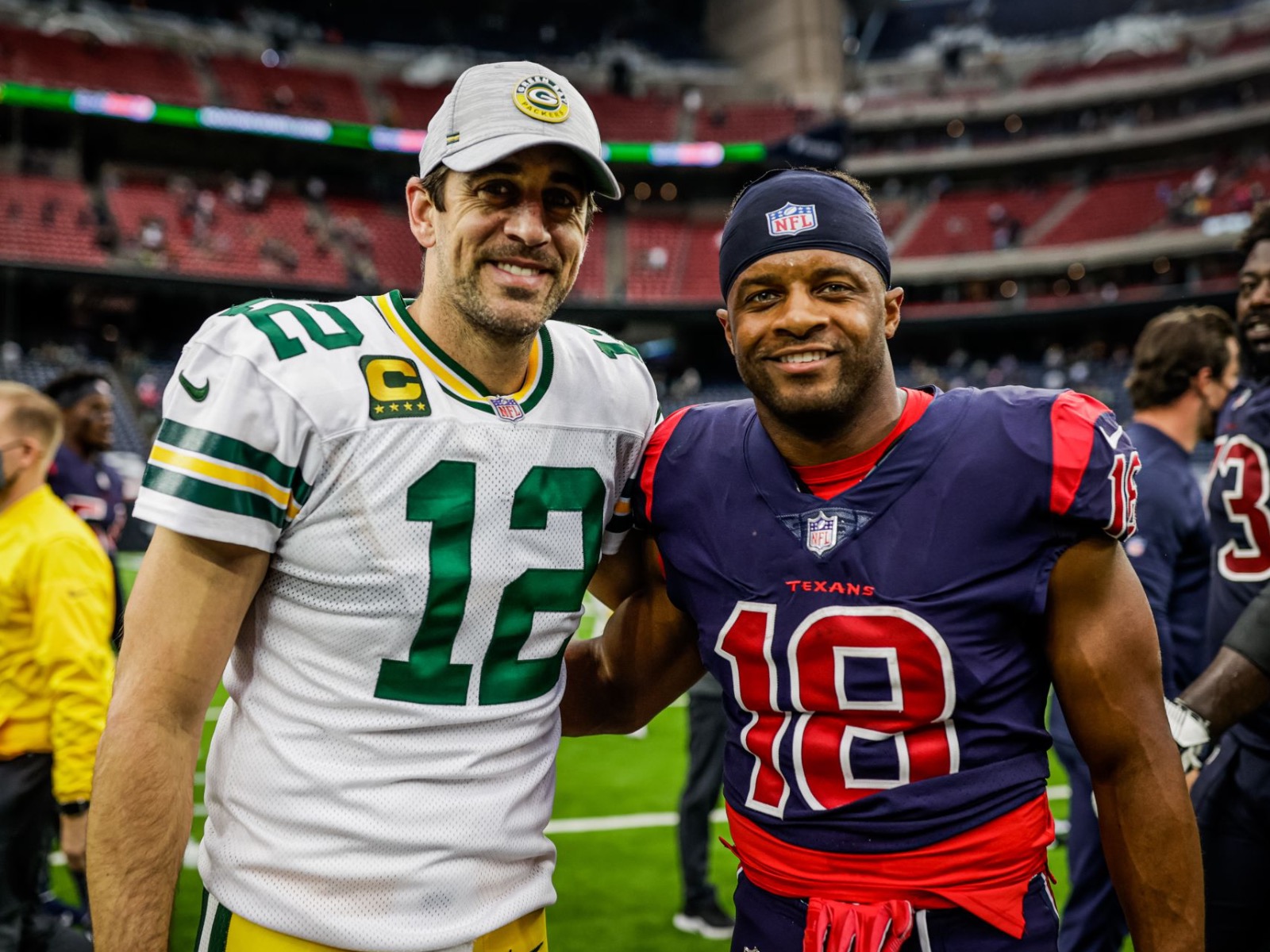 Yes, that's old Packers buddy Randall Cobb, who led the way for his new team with eight catches for 95 yards. The rumors say that the floundering, growingly rebuild-minded Texans are looking to ship off some of their pieces in these upcoming days – including several wide receivers, like Cobb. Gee, if only there was a team in a cold-weather city that grumbles each week about how it doesn't have enough solid offensive players around its star quarterback, how it loses an offensive weapon each week and how it could use someone like Cobb. IF ONLY ...
9. Low Watt-age
I'm no body language expert here, but it would appear former Wisconsin Badger and current Texans defensive veteran J.J. Watt did not have a fun time on Sunday.
JJ Watt kept his answers short as to what went wrong for the Texans 😬 pic.twitter.com/KGa5UAXijX — SportsCenter (@SportsCenter) October 25, 2020
Much like with Randall Cobb, there are rumors that Watt's on his way out of Houston considering how much of a hot mess his team is this year so far – and if that is the case, I know one cheese-wearing fanbase that would love to bring him into the fold.
10. Radioactive
Meanwhile, over at Lambeau Field ...
Winter is Coming.#Packers pic.twitter.com/5YwIWfe5NJ — Wes Hodkiewicz (@WesHod) October 26, 2020
I know the point of this tweet was to show the first snow arriving in Wisconsin, but who can pay attention to the mild flurry when the field looks like you could use it to defeat Superman. Do not be afraid, though, as that's not kryptonite or radioactive sludge; those are the lights used to help grow the turf. But hopefully Lambeau Field proves to be the Vikings' kryptonite next weekend when Minnesota comes to town next Sunday.
As much as it is a gigantic cliché to say that one has always had a passion for film, Matt Mueller has always had a passion for film. Whether it was bringing in the latest movie reviews for his first grade show-and-tell or writing film reviews for the St. Norbert College Times as a high school student, Matt is way too obsessed with movies for his own good.
When he's not writing about the latest blockbuster or talking much too glowingly about "Piranha 3D," Matt can probably be found watching literally any sport (minus cricket) or working at - get this - a local movie theater. Or watching a movie. Yeah, he's probably watching a movie.