This upcoming week is already gearing up to be a nightmare with a certain high-profile, highly contested and incendiary political event taking place on Tuesday, so the least the Packers could've done was start things off on the right foot with a win against a hated rival on Sunday.
They did not help us out. Instead, they got kicked around by Dalvin Cook and the Minnesota Vikings at Lambeau, 28-22, in a game that looked like it was at least going to end quickly but then didn't even have the decency to do that. The Packers' defense was abysmal, playing a sieve to Dalvin Cook as thouugh they were shocked running the football was something an opposing team is allowed to do. Meanwhile, the Packers' offense took a big nap in the third quarter, falling behind two scores, a hole that would eventually prove to be too deep.
I guess I'd rather the Packers suffer these kind of losses now, forcing them to adjust and face themselves in the mirror, as opposed to during the playoffs. But I'd also rather not lose to the Vikings ever. And most of all, I'd really rather never think of this game ever again, so let's quick look back at nine key images from the Packers' loss to Minnesota and hope they get their act together against San Francisco on Thursday night.
1. Dancing king
As is tradition, here is Jamaal Williams dancing his way around the sideline in preparation for the game and helping me forget what ensued in the followed three hours.
Pregame vibes 🕺@jswaggdaddy | #GoPackGo pic.twitter.com/5BxWIuTX4m — Green Bay Packers (@packers) November 1, 2020
And as usual, here is also Aaron Jones in a sombrero ... wait, what do you mean there was no sombrero pic from the game? Well, no wonder things went sideways on Sunday!
2. Windy city
In case you were wondering why the Packers in particular seemed a little more eager to go for it on fourth down on Sunday as opposed to punting or trying a field goal ...
Crosby from 47 ... not even close pic.twitter.com/ljP12nAOcE — Bill Huber (@BillHuberSI) November 1, 2020
(*puts on Groucho Marx mustache and glasses*) I knew yesterday's game blew, but this is ridiculous!
3. Happy Halloween!
Halloween may have been Saturday night, but some of the Packers players still arrived feeling the spooky season.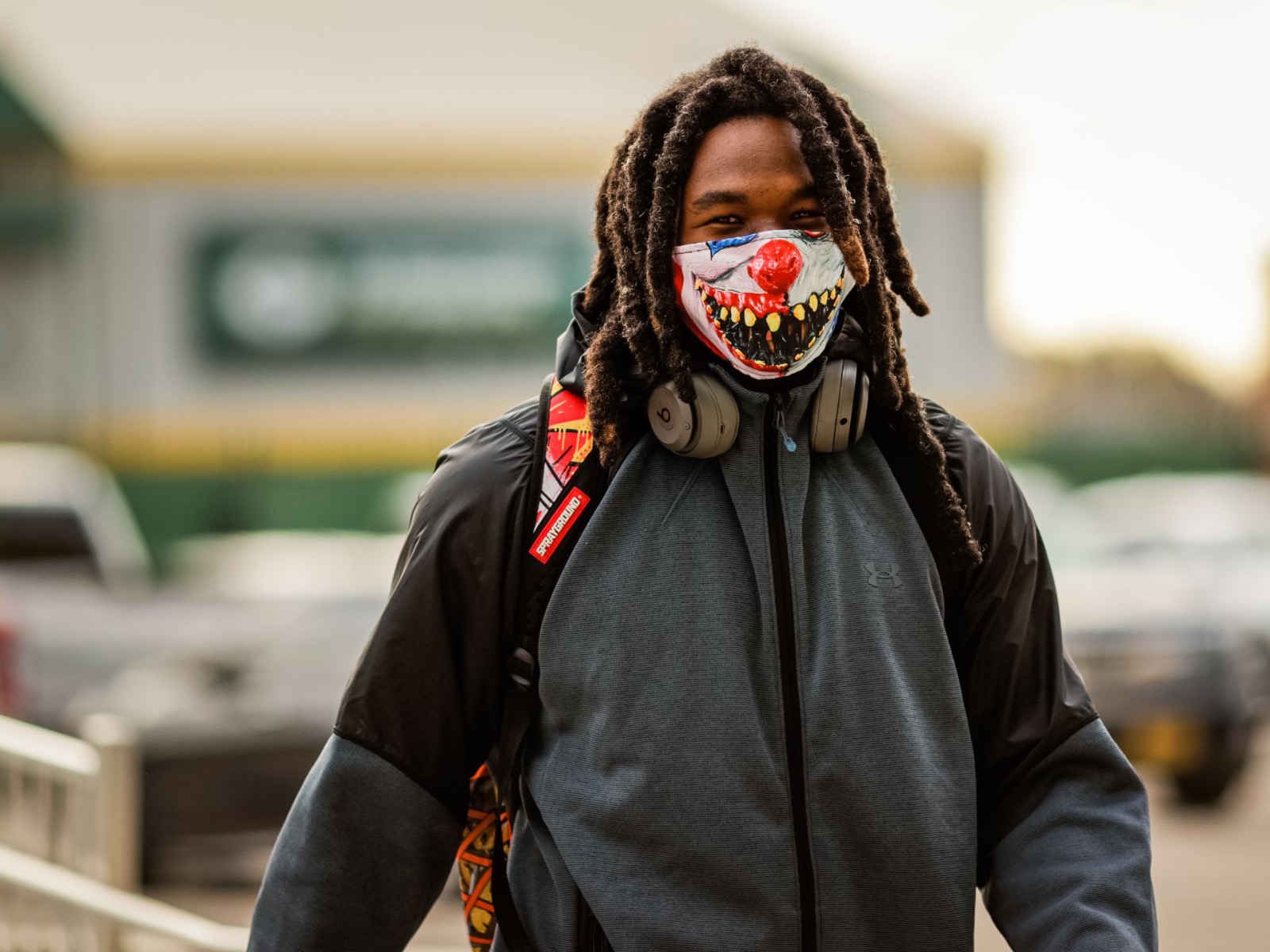 Oooooh spooky!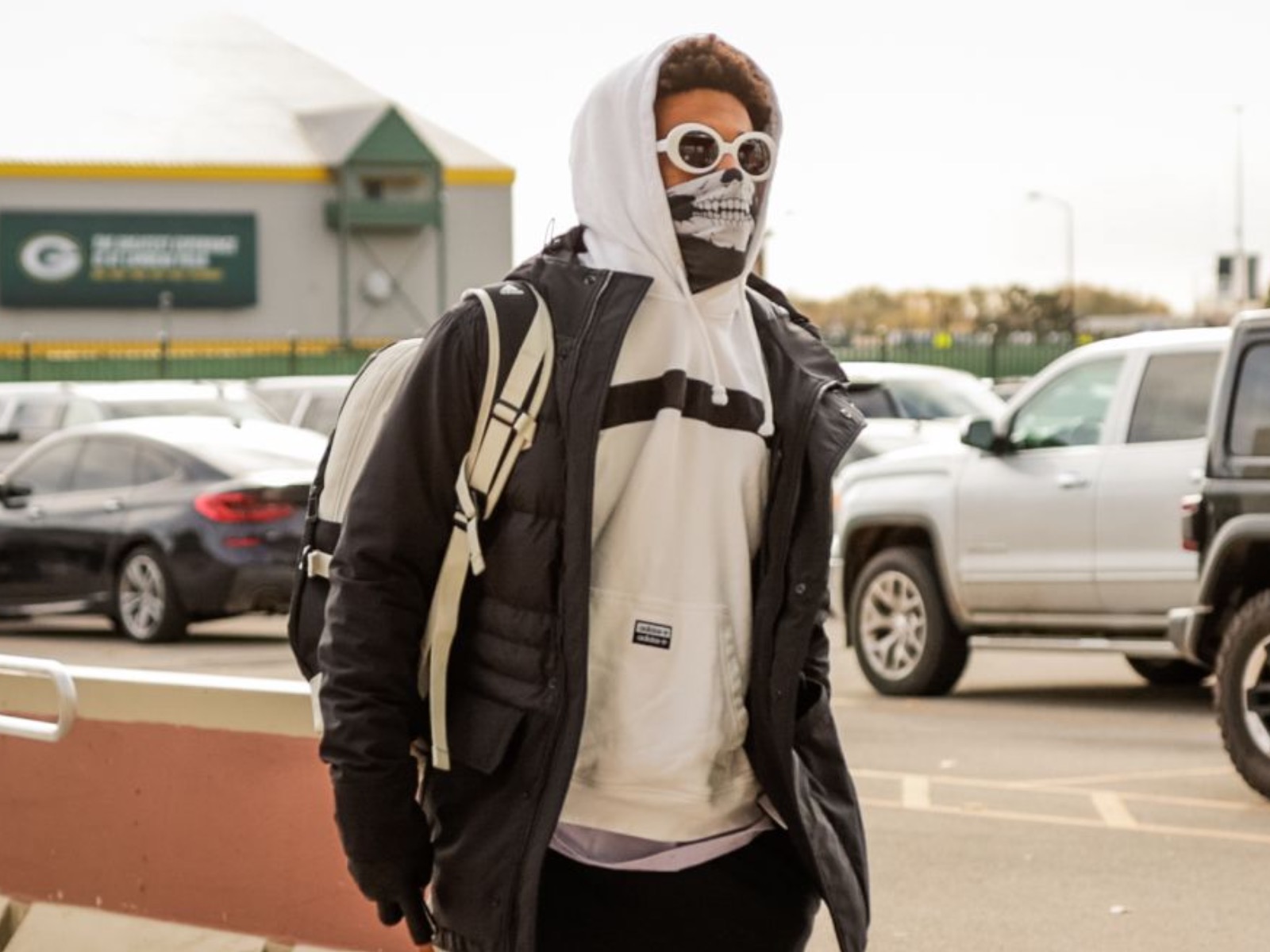 OOOH SPOOKY!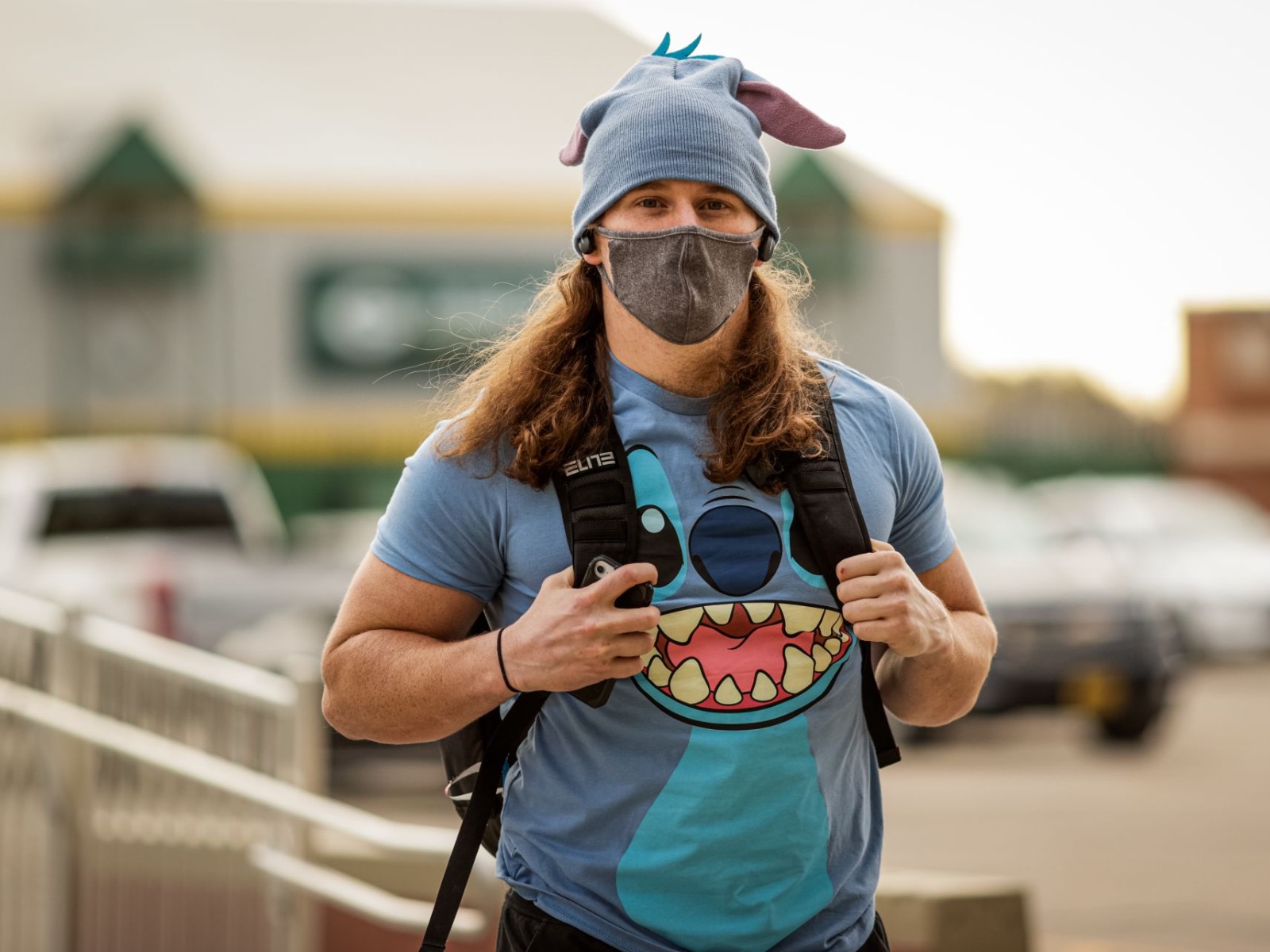 Awwwwww! That's not spooky at all, but it is mighty adorable. You know what would be really spooky, though? Losing to an injury-riddled and overall bad 1-5 Minnesota Vikings team.
4. Look! A rare image!
It's hard to believe, but pictured below is Vikings running back Dalvin Cook getting tackled. To the ground and everything! No really; I swear it must've happened at some point on Sunday!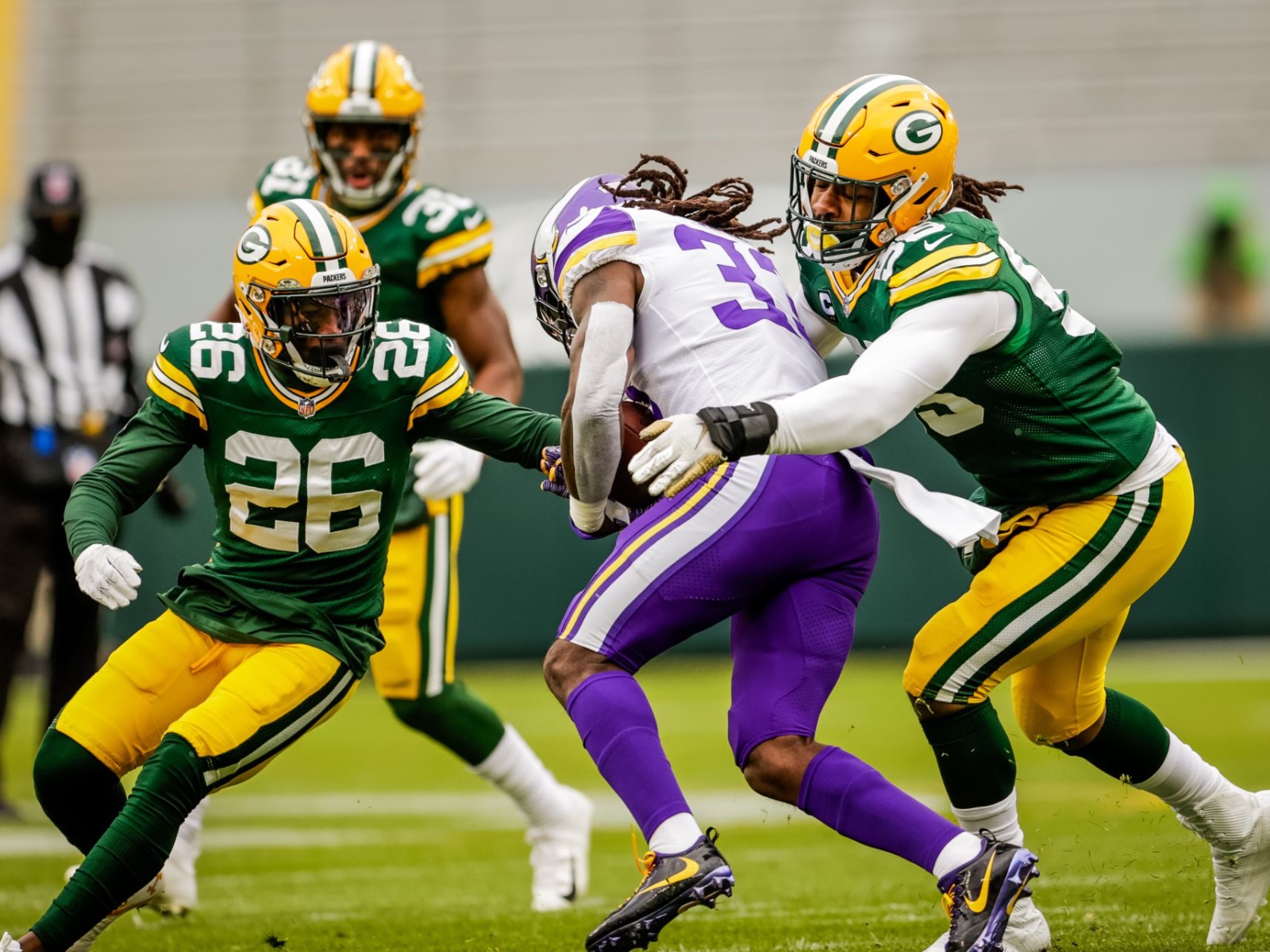 As for the rest of Sunday, well, it looked more like this ...
5. Too much Cook in the kitchen
Not one, not two, not three, BUT FOUR TDs for Dalvin Cook 🔥 😳

(via @NFL) pic.twitter.com/AVf5mY0Hig — SportsCenter (@SportsCenter) November 1, 2020
We knew the Packers' run defense wasn't great, but on Sunday, they were fully humiliated.
By the end of the day, the team gave up a total of four touchdowns to Cook – the first time a Vikings player pulled off that feat since Ahmad Rashad in the '70s, as well as the first time a player has scored a touchdown on each of his team's first four possessions since the NFL and AFL joined together in 1970. And somehow, those records understate how miserable the Packers' defense looked on Sunday, just wholly unprepared and disinterested in stopping Cook as he routinely gashed the team down after down. Meanwhile, Kirk Cousins only had to toss the ball 14 times for a mere 163 yards (a third of that all coming on – you guessed it – a Dalvin Cook screen pass) to score the win. And why yes, that does painfully remind me of last year's NFC Championship game where the Niners just ran the ball all day and the Packers never figured out how to stop it.
Either the Packers need to bring in some help on the defensive side of the ball, or defensive coordinator Mike Pettine needs to update his resume, because this season is threatening to look like a shot-for-shot remake of last year – and once was enough for that movie.
And why yes, I might be extra bitter about this because I was playing against Dalvin Cook in fantasy football this week. THANKS FOR YOUR SUPPORT, PACKERS DEFENSE!
6. Another Davante delight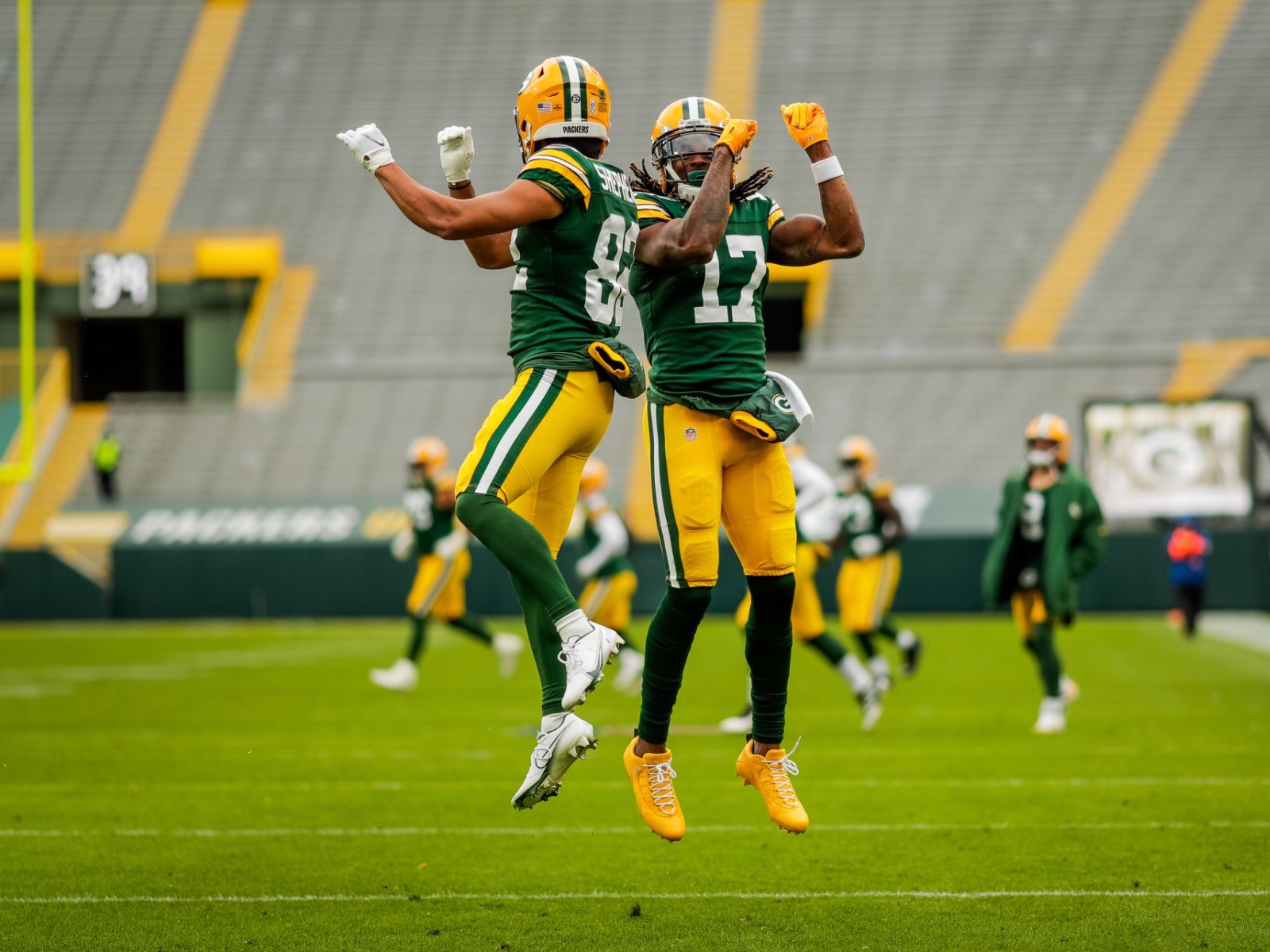 Well, at least Davante Adams' fantasy owners had something to cheer about on Sunday.
The Packers star wide receiver may not have put up the gaudy catch or yardage numbers from last week, but he once again scored a plethora of touchdowns – three in total on Sunday, according for just about all of Green Bay's points. And when he wasn't snagging six-pointers, his routes were drawing the defense and getting other players open for big gains. Much has been made of the Packers' choice to do nothing about the offensive corps surrounding Rodgers in the offseason, but in the case of Sunday's loss, the wide receivers weren't the major problem. (Equanimeous St. Brown, though, should considering catching footballs that hit him in the hands; it would really enhance his game.)
7. Well certainly this won't cause any complaining
Explain this to me @NFLOfficiating, please explain how a ref could possibly PICK UP this flag after the fact?

They threw the flag, saw the replay, and still picked up the flag, HOW?! Why?!

Absolutely pathetic work by your referees! #Packers @NFL pic.twitter.com/WORASQEti3 — Eli Berkovits (@BookOfEli_NFL) November 1, 2020
The officials already weren't in the Pack's fondest graces on Sunday after two ticky-tack pass interference calls on uncatchable balls kept a key Vikings series alive. But they certainly worked their way off the team's Christmas card list with this pass interference non-call late in the fourth quarter, ending a crucial and promising Packers drive on what appeared to be a pretty clear PI call. They even threw a flag and everything ... only to say never mind.
The officials weren't the reason why the Packers lost on Sunday – the refs didn't give up 163 rushing yards and four touchdowns to Dalvin Cook – but they certainly didn't help. Plus, it's much more fun to be mad at bad officiating than to be mad at your own team's soul-sucking ineptitude.
8. Fumbled away
.@DWonnum with the FINISHER!!!

📱: https://t.co/EYGyNNg0Yf pic.twitter.com/ih7Y5cD2wh — Minnesota Vikings (@Vikings) November 1, 2020
Despite themselves, the Packers had a chance to break the Vikings' hearts late on Sunday. But with twelve seconds left on the clock, a climactic heave from Rodgers instead became a flailing, fluttering fumble that Minnesota picked up to call it a day. Not the Packers should've won considering the effort put forward on Sunday ... but it would've been nice!
9. Surreal sight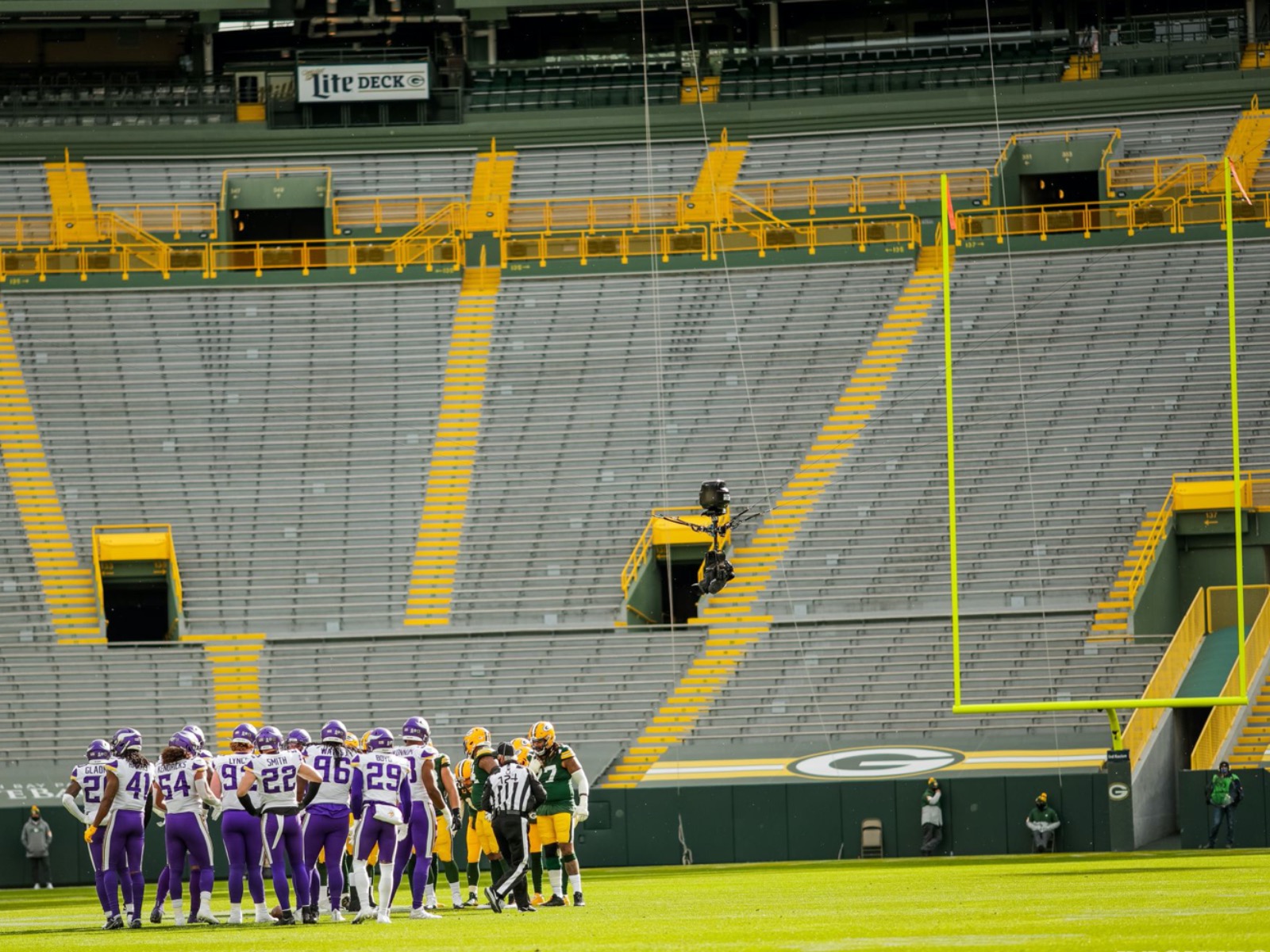 A lot of people say that it's unfathomable that the Packers would lose at home to a 1-5 delapidated Vikings team – but what part of the above image looks or feels like a home game? The concept of a home field advantage when stadiums are mostly or entirely empty makes no sense. And if you'd like to see this change, well, wear a mask and stop gathering in groups, particularly indoors. And maybe then we can get a Lambeau Field that looks and feels like Lambeau Field sooner than later.
As much as it is a gigantic cliché to say that one has always had a passion for film, Matt Mueller has always had a passion for film. Whether it was bringing in the latest movie reviews for his first grade show-and-tell or writing film reviews for the St. Norbert College Times as a high school student, Matt is way too obsessed with movies for his own good.
When he's not writing about the latest blockbuster or talking much too glowingly about "Piranha 3D," Matt can probably be found watching literally any sport (minus cricket) or working at - get this - a local movie theater. Or watching a movie. Yeah, he's probably watching a movie.